'Bipasha will win a National Award for Aatma'
Last updated on: March 19, 2013 18:18 IST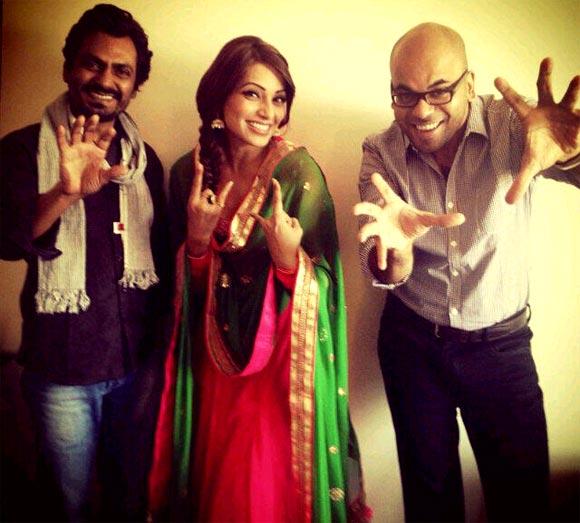 Suparn Verma, director of Aatma, which releases this Friday, recounts his cinematic journey, his favourite films and everything in between.
While most filmmakers probably suffer anxiety attacks and sleepless nights ahead of their film's release, Suparn Verma, whose third directorial project Aatma starring Bipasha Basu and Nawazuddin Siddiqui is set to release this Friday, has a unique spring in his step.
A day before he's set to fly to New Delhi along with his lead actors to promote the film, he excitedly ushers us into his den -- a room lined with bookshelves occupied with books by Orhan Pamuk, Terry Pratchett and Chuck Palahnuik, a MAC computer, miniatures of Batman, Joker and Darth Vader (the central character from Star Wars), among others, a closet occupied with more books, and his prized DVD collection.
Aatma is a special film for Verma and his lead actors for many reasons.
While it marks Bipasha's return to the genre she's been most successful in, Nawaz, who starred in bit roles before he starred in his breakout film in Kahaani and, more notably in Anurag Kashyap's Gangs Of Wasseypur 2, appears in his first solo lead role.
As for the director, of the three films he's made so far (Ek Khiladi Ek Haseena, Acid Factory and Aatma), he's particularly proud of his latest -- "Bipasha will win a National Award for this film next year," he predicts during the course of the interview.
By his own admission, he's got the actors he wanted to work with and didn't have to make any creative compromises as his producers -- Kumar Mangat and Abhishek Pathak -- trusted him entirely with the film.
In the first part of a freewheeling conversation with Rediff.com's Nishi Tiwari and Sonil Dedhia, that ranges from his penchant for horror films, his stint as a journalist and his wish to add 'porn filmmaker' to his repertoire, Suparn Verma sheds some light on his cinematic journey and other things in between.
Please click NEXT to read further...
'Life after death is an interesting concept'
Last updated on: March 19, 2013 18:18 IST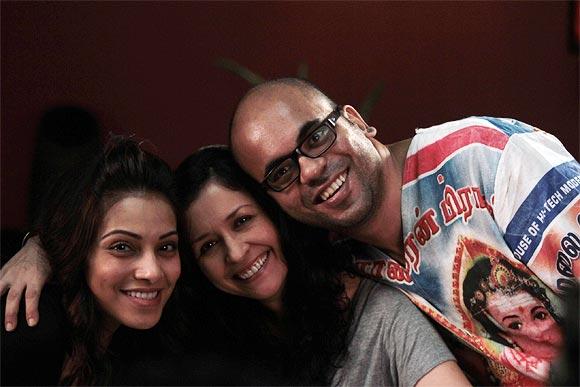 Where did the idea for Aatma come from?
The take-off for the climax of the film was the first scene that I had a vision of.
I lost my father when I was four-and-a-half years old and since then I have been fascinated by the supernatural thriller genre.
Life after death is an interesting concept.
Do you think you'd be a different person today if your father was still alive?
Maybe I would have been less angry as a person.
But you don't seem to be an angry person.
I am a control freak and tend to keep my emotions in check.
You come across as a different person on Twitter, full of positive energy. Is that the real you?
I am not real on Twitter. The only real side of me you see on Twitter is reflected through my taste. I don't believe my emotions are for sharing. I have very few friends.
Please click NEXT to read further...
'Horror has been my favourite genre since I was 12'
Last updated on: March 19, 2013 18:18 IST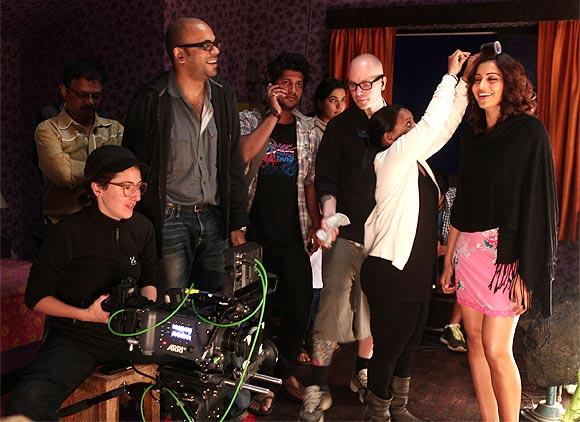 How did your fascination with cinema begin?
I was 12 when I watched my first horror film -- Evil Dead.
I wasn't allowed to watch the film, so I just put my ear to the door, heard the film and visualised it, which gave me nightmares for almost 2 months.
I watched it a year later. Evil Dead is the only film that has scared me till date. I still love watching it.
Horror has been my favourite genre ever since.
We didn't have a television till I was 12 so I would make friends with kids who had a television at their house.
Then the VCR era came. In those days movie cassettes would cost Rs 10, which was my entire month's pocket money at the time.
I started selling all the old newspapers from our home to buy this magazine called TV and Video World that carried reviews of the latest Hollywood releases.
I would read them and decide which of the featured films I'd watch. I would recommend those movies to my friends on one condition: If they liked the film they would have to pay for the cassette and I would watch the movie for free.
If they didn't then I'd pay the entire money.
My friends hated The Exorcist the first time they watched it as it is a very atmospheric film. A year later, when they started raving about the film, I took revenge by asking them to pay me Rs 20.
Please click NEXT to read further...
'I wanted to make films since I was 11'
Last updated on: March 19, 2013 18:18 IST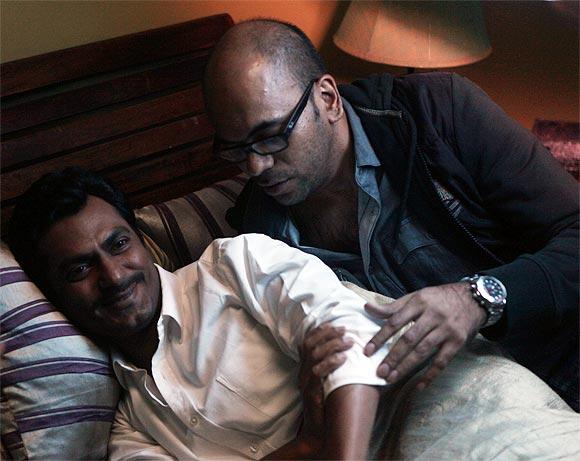 When did you first realise you wanted to become a director?
I realised I wanted to make films at the age of 11 when I had my first pimple. Till then I wanted to become a hero.
You started out as a journalist. Was it like a stepping stone to enter the film industry?
No way. I joined Rediff.com when it was being launched and it was a huge deal for me, to be a part of something like that.
The Internet boom was really exciting. I had never touched a computer in my life.
It really helped as I could meet a lot of people and interact with them, but it wasn't easy.
Getting appointments with celebrities was difficult as newspapers and television were given preferential treatment.
Please click NEXT to read further...
'I wasn't allowed to watch the horror film, so I put my ear to the door, and visualised it'
Last updated on: March 19, 2013 18:18 IST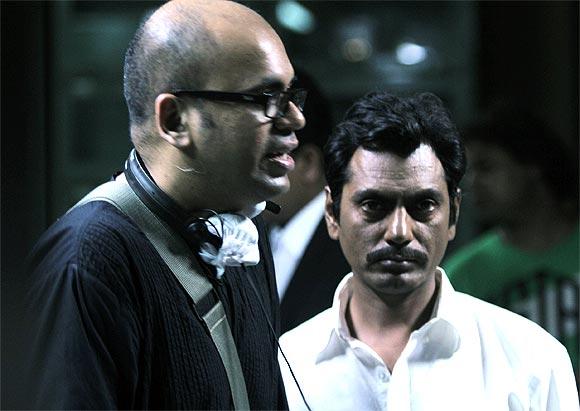 How did your journey in films start?
I was doing a Rediff Chat with Manoj Bajpayee for Dil Pe Mat Le Yaar (in 2000) at director Hansal Mehta's home -- he had an Internet connection.
After the chat got over and Manoj left, Hansal and I discussed films till midnight and that's when he invited me to write a film.
The first film I wrote was Shaadi.com, which never got made. We made Chhal together.
In the meanwhile I was also in talks with Ramu (Ram Gopal Varma) but nothing happened.
Ramu put me in touch with Feroz Khan and that is how I wrote the script of Janasheen.
Hansal's second film was Yeh Kya Ho Raha Hai, India's first sex comedy.
I discussed a script with Harry Baweja who put me in touch with Ajay Devgn. He liked the script and he put me across to Rohit Shetty. Harry asked me to write Qayamat, which was a remake of The Rock.
Rohit and I made Zameen together. The cinematographer of Qayamat was Sanjay F Gupta for whom I wrote the script of Karam.
After that I decided to direct my own film and so I made Ek Khiladi Ek Haseena. I also wrote the dialogues for Ugly Aur Pagli. I then directed Acid Factory.
Please look out for the next part of this lively interview with Aatma director Suparn Verma.