'Chalo Dilli is inspired from many road movies'
Last updated on: April 27, 2011 18:16 IST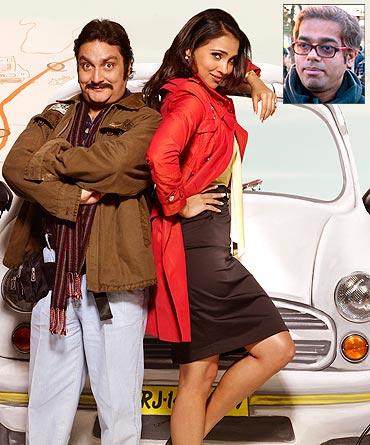 After the success of his 2008 satirical comedy Dasvidaniya, director Shashant Shah is all set with his second film, Chalo Dilli. It stars Lara Dutta - who makes her debut as producer with this film -- and Vinay Pathak.
Shashant talks to Sonil Dedhia about Chalo Dilli, working with Lara, and more.
Dasvidaniya was critically acclaimed. Do you feel any extra pressure with your second film?
No. Also, one cannot give into any pressure. The expectations have increased and I have to fulfill the minimum requirement of making a good film. Arshad Sayed (who had written Dasvidaniya) has written Chalo Dilli and has done a fantastic job.
Despite the reviews, Dasvidaniya could not create hype. Is that why you've cast a glamorous actor like Lara Dutta in Chalo Dilli?
No. These are things that a director faces when he is not convinced about his subject. Dasvidaniya could not reach out to a big audience but that was the producers' and distributors' lookout. So my aim with Chalo Dilli was not getting a commercial actor on board but to get the right production house that would support a good film.
'It is not about big actors, it's about the right actors'
Last updated on: April 27, 2011 18:16 IST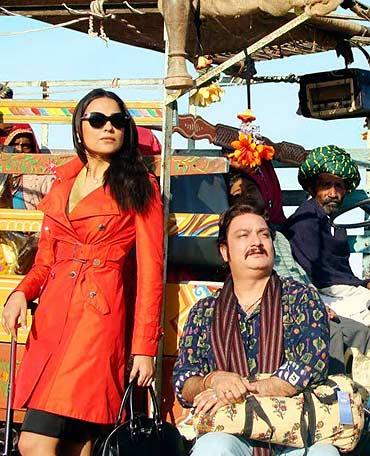 So you feel Dasvidaniya was not marketed properly?
I am not saying it could have done better. I'm saying it would have reached a bigger audience if the number of shows (in the theatres) were increased.
Is that why you are going all out to promote Chalo Dilli?
No. The producers saw the first cut of the film and they believe in the film. They are the ones promoting it actively.
And it should be like that because for small films, one needs to shout out loud to get the audience's attention because in such kind of films, content is king, not big celebrities.
Are you saying content is always the king?
Definitely. It is the basic requirement of any film. If you have good content and a good script, the film will somehow survive.
In spite of not starring big actors?
Yes. It is not about big actors, it's about the right ones, and the right budget.
When Arshad (Sayed) had come to me with the script, I thought of approaching Lara. Many people thought I was mad but I was convinced that she would be the right person for the role.
Rishi Kapoor had said something interesting to me. He said 'no film is big or small. It's the release day which makes the film big or small.'
'This is not the first time my film is getting compared to other movies'
Last updated on: April 27, 2011 18:16 IST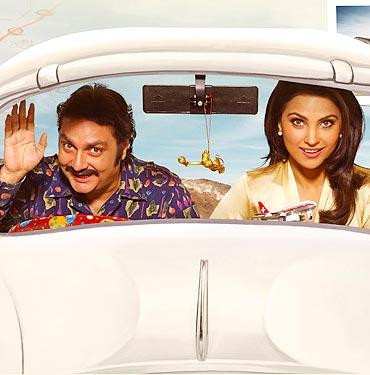 How did Chalo Dilli happen?
I really liked the script. The film was to be made with two men, going on a road journey. But Vinay Pathak suggested that we have a girl and a guy instead.
Is Chalo Dilli an adaptation of the Hollywood film Due Date and Jab We Met?
This is not the first time my film is getting compared to other movies. When we had submitted the Dasvidaniya script to Warner Brothers, they were ready to produce the film. After a month, they said they wouldn't do it because The Bucket List had a similar story. But apart from one similarity, the two movies were completely different.
Yes, Chalo Dilli is inspired from many road movies but the idea of a journey belonged to no one.
'Mahesh Bhupati is a rock star'
Last updated on: April 27, 2011 18:16 IST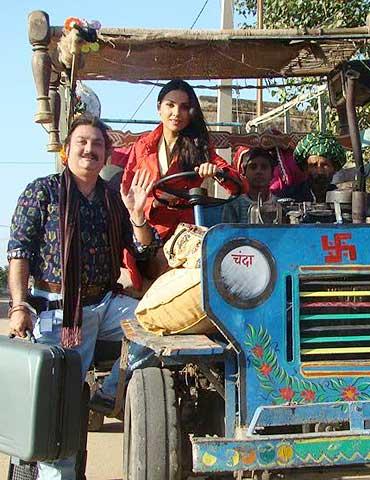 This is your second film with Vinay Pathak.
Well, even Karan Johar takes Shah Rukh Khan in all his films.
Vinay and I know each other for more than 10 years and I feel very fortunate to work with him. I am very comfortable working with him. I take it is a challenge to deliver something different even if I work with only Vinay.
Was Lara Dutta your first choice?
Yes. During the making of Dasvidaniya, I approached Lara with the concept of Chalo Dilli. I wanted her to play Mihika Bannerjee.
She read the script and got busy with her assignments. After a month, she told she wanted to produce the film.
As a producer, Lara made everyone's life comfortable. She's so enthusiastic. Mahesh Bhupati is a rock star. He gives positive vibes and is a true sportsman. He is a man of few words but he knows what he is doing.
'We came up with 11 different versions of Laila O Laila'
Last updated on: April 27, 2011 18:16 IST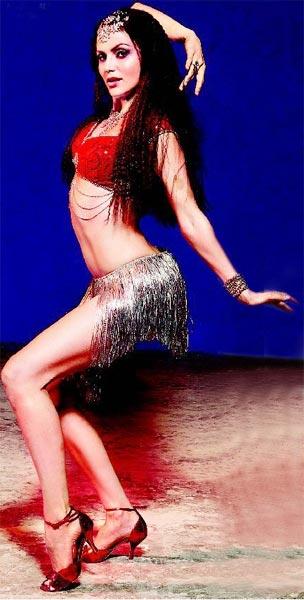 What made you choose the song Laila O Laila?
The two protagonists go through a lot of roadblocks during their journey to Delhi. The last roadblock is a birthday celebration, where we had decided to put in an item number.
We created around 55 different tunes for the item song but I didn't like any of them. Overall, we created 175 tunes for the film.
I am a big fan of Qurbani and Feroz Khan, and we concluded that the item number should be Laila O Laila. We came up with 11 different versions of the song but it was music director Gourov Dasgupta's version that I liked the most.
Did you ever fear that you might have to face criticism for reviving a classic?
No, I didn't think about that. We are lucky that Zeenat Aman loved the song, and endorsed it.
Are you a Delhi lover?    
Yes, absolutely! I love the place. I think the Delhi crowd has their own identity. I love the food in Delhi as well.
What next?
I don't know what am I going to do next. Right now, I am concentrating on Chalo Dilli.