Deepika: I'm eager to work in Bhansali's Ram Leela
Last updated on: August 7, 2012 13:07 IST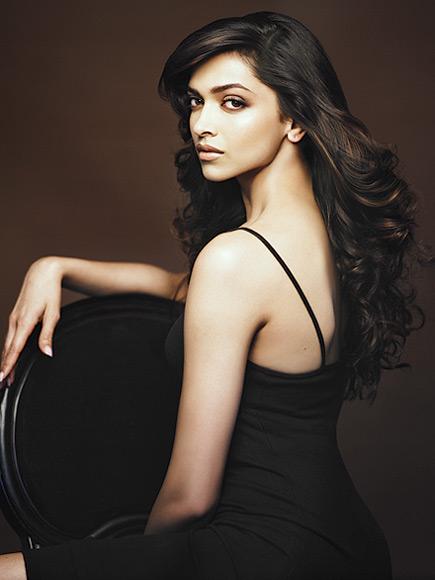 Deepika Padukone is the flavour of the season. After her successful turn as Veronica in Homi Adajania's Cocktail, the actress has reportedly been flooded with offers from the likes of Prakash Jha, Rohit Shetty and Sanjay Leela Bhansali, among others.
The actress, in turn, is excited about working with Sanjay Leela Bhansali on Ram Leela, provided it happens.

"It would be like a dream come true to work with him. If he's looking at me for Ram Leela, I'm most certainly looking forward to working in it. The way his heroines' roles are written is incredible."
Deepika's portrayal of the endearing Veronica has put her in a different league.

"I'd say yes, people's reactions have been surprising. I got compliments from my own fraternity. My contemporaries surprised me by saying that they cried and identified with Veronica. Someone called it a selfless performance."

'Imtiaz told me to choose Veronica'
Last updated on: August 7, 2012 13:07 IST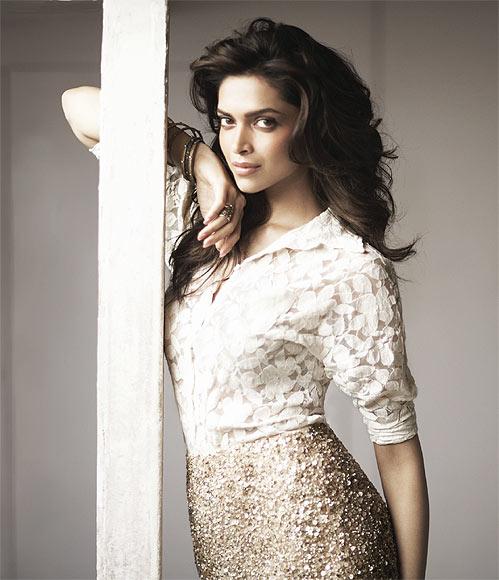 'I don't want all these compliments to go to my head though. I have nothing to prove to anyone except myself. I've to admit people are surprised that I could pull it off.

Imtiaz Ali (who wrote Cocktail), director Homi Adjania and producer Dinoo Vijayan had the confidence in me. I was offered  both the female protagonists' parts, Veronica and Meera,' she says. 
'Saif hasn't work with any other actress so frequently apart from Bebo'
Last updated on: August 7, 2012 13:07 IST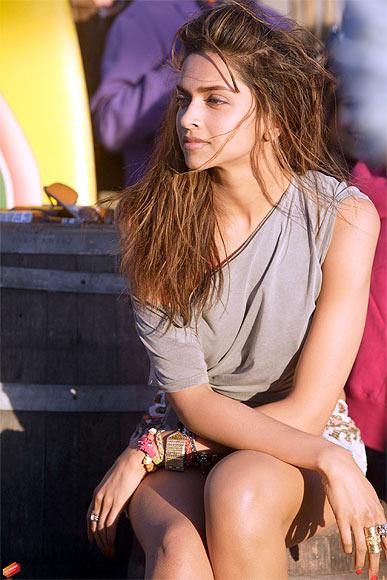 The actress also reveals that she didn't like the title of the film much.

"Cocktail was meant to be the tentative title. We went though many brainstorming sessions to come up with another title. Finally nothing else worked."

Tell her that she and Saif Ali Khan have become the new Hema Malini and Dharmendra of Bollywood and she laughs it off, "Saif says apart from Bebo (Kareena) he hasn't done so many films with any other leading lady. We didn't make a conscious effort to work together. If people like our chemistry, good."
'Homi is the inspiration behind Veronica'
Last updated on: August 7, 2012 13:07 IST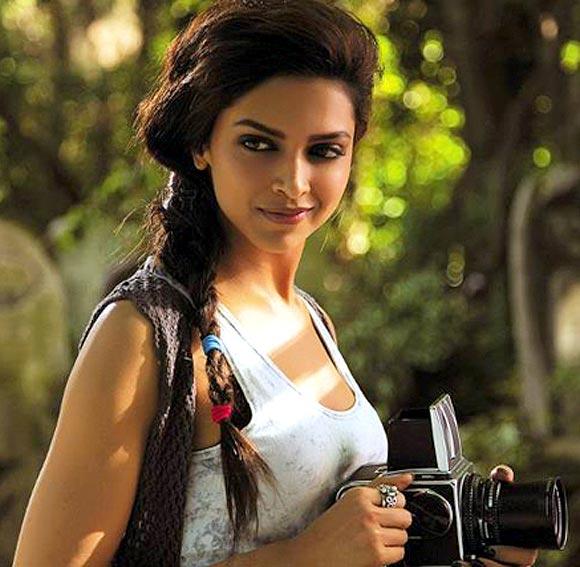 According to the actress, the process of portraying Veronica on screen was liberating.

"She isn't a bad character. She is only human. I love the fact that Veronica is who she is and not the least apologetic about it. I'd like to possess the same level of honesty. Veronica is a lot like my director Homi Adjania. They both wear their hearts on their sleeves and don't mince words. They are very comfortable about who they are. Homi is the inspiration for my character."
'There was too much focus on my personal life when I was with Ranbir'
Last updated on: August 7, 2012 13:07 IST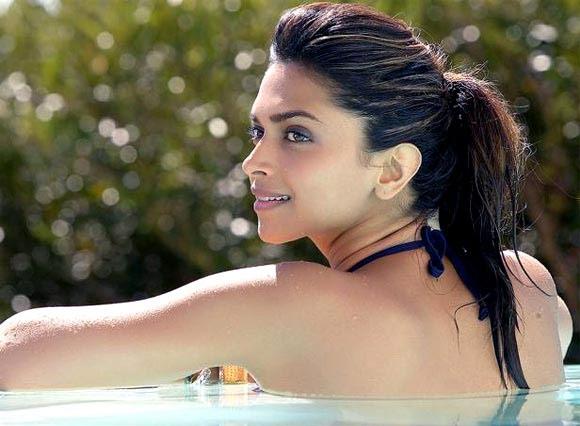 There have been reports of a rekindled romance between her and former beau Ranbir Kapoor on the sets of their new film -- Yeh Jawaani Hai Deewani.

When asked about the shoot, she says, "I'm not telling you anything about Yeh Jawaani Hai Deewani. It's too early to talk about that film. We still have a long way to go. It's a campus story.

"My character is completely different from Veronica in Cocktail. It's a romantic comedy. But I don't like the term rom-com. It gives a frivolous flavour to a film."
She completely refutes the reunion rumours too. "We are not seeing each other again. Ranbir and I share a precious friendship.
"Our focus is to get the film completed. Right now I'm enjoying the success of Cocktail and I don't want to think about anything that takes away from my work. I work really hard. For a couple of years when I was with Ranbir there was too much focus on my personal life."