Amrita Rao: Every actress likes to look glamorous
Last updated on: March 13, 2013 14:15 IST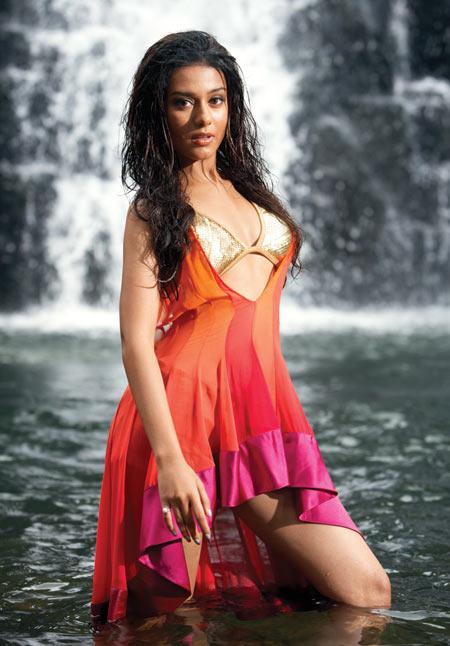 Amrita Rao made a confident start to her career with hit films like Ishq Vishk, Masti and Main Hoon Na.

Over the past decade, however, the actress has featured in more than 15 films, most of which met with lukewarm response.
After a sabbatical of two years, the 31-year-old actress is now set to reboot her acting career with the light-hearted comedy Jolly LLB, opposite Arshad Warsi.
The film releases on March 15.
The actress talks to Sonil Dedhia about her newest film and just why her onscreen girl-next-door image works for her.
Your last release was Love U...Mr. Kalakaar! in 2011. Where did you vanish after that?
It was completely unintentional. In the last two years I have done one film a year.
At the same time I did not plan that I would have three films in 2013 (Jolly LLB, Satyagraha and Singh Saab The Great).
Acting is a very precarious career. You can't plan things for yourself. When you plan it things go haywire.
Like when I started my career in 2002 I signed a lot of films but most of them never got made. Life surprises you. It happens to the best of actors, we have good and bad phases.
'I did not have to knock on doors or chase people for work'
Last updated on: March 13, 2013 14:15 IST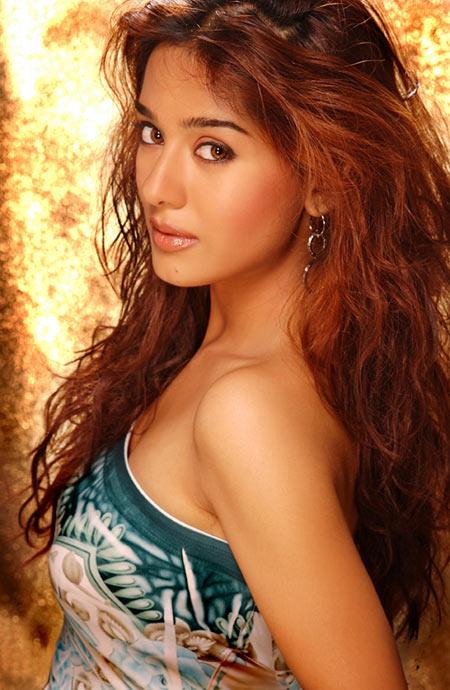 Did fewer offers come your way in the last two years?
It is not that offers weren't coming. There are times when you don't want to take up certain films for different reasons.
The good part is that I did not have to knock on doors or chase people for work. I never had a manager to get me films. I did not have a godfather in the industry.
I am still making mistakes and learning from them. I would rather be self-made than have it all cushioned for me.
One is disappointed when things don't go according to plan, but fortunately I had balanced people around me who kept me grounded.
At a time when managers and agencies make a celebrity's career, is it wise not to have a manager?
I did try to keep a manager. It did not work out for me. I met a few people who were not efficient or had some different agendas.
It is a myth in the industry that secretaries or managers help actors get work.
'I will have to really think about getting out of my comfort zone'
Last updated on: March 13, 2013 14:15 IST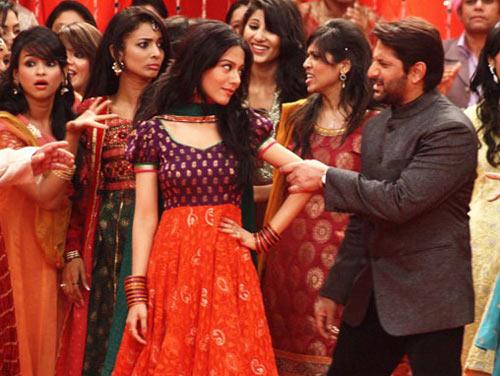 Arshad Warsi and Boman Irani play protagonists in Jolly LLB. Does that dilute the focus on your character?
I am not doing a special appearance or a cameo in the film. My character has an important contribution to the script and is a significant role.
I am aware that people will come out of theatres in awe of Arshad and Boman but at the same time I am hoping people will like me as well. If that happens then it would be my victory as an actor (smiles).
Most of the characters you have played so far have been non-glamorous. Is an image makeover in order?
I think every actress likes to look glamorous. The most important thing for me is that I should be comfortable.
If I get offers that require me to do something out of my comfort zone then I will have to really think about it.
'The definition of item numbers is misconstrued'
Last updated on: March 13, 2013 14:15 IST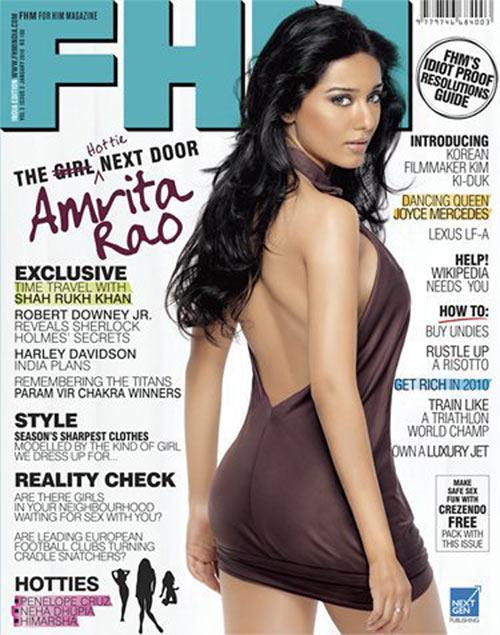 So can we expect to see you in a glamorous role soon?
I have always played the girl-next-door and will continue to do so.
Playing such a role gives an actress an edge because women instinctively relate to the role.
Would you be open to item numbers?
I think the definition of item numbers is misconstrued. I think Ishq Kamina was an item song, but it did not look sleazy.
I think item song is a special appearance song by a person who is not part of the film. I don't think we should stereoype the term item song.
'Working with Amitabh Bachchan is like a dream come true'
Last updated on: March 13, 2013 14:15 IST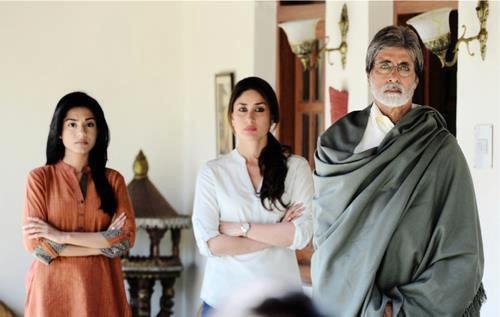 You are also in Prakash Jha's Satyagraha.
The film gave me the opportunity of a lifetime to work with Amitabh Bachchan.
More than anything, it is my mother's dream that has come true because she is a huge fan of his. To be working with him is like a dream come true.
You play the role of Amitabh Bachchan's daughter-in-law in the film. Were you nervous of facing the camera with him?
I was not nervous but anxious. My first scene was not with him but he was a part of that scene.
Which other films are you doing?
I am also a part of Singh Saab The Great with Sunny Deol. I play a TV journalist. I was quite excited about the film as I have only been on the other side of the mic so far.
To be a TV reporter you need to have good communication skills. It is very challenging to be an on-the-ground journalist.
I did a bit of research on my own, gave inputs for my styling. I play a girl from Eastern UP so I had to work on the accent and do a workshop.