Meet the musician duo behind Chikni Chameli
Last updated on: January 25, 2012 18:15 IST
Music composers and brothers
Atul
and
Ajay Gogavale
, better known as Ajay-Atul, gained recognition in the Hindi film industry with the music of
Singham
.
Now, their new song
Chikni Chameli
from the film
Agneepath
has become quite a rage.
The musician duo talk to
Patcy N
about their musical journey, how they broke into the film industry and of course,
Agneepath
.
How did you get into music despite no musical training or background?

Atul:
Passion got us here. When I was in the fourth standard and Ajay was in the second, we started playing tabla on tables and it was always in rhythm.
Ajay would dance and sing. Like a normal Maharashtrian family, everybody in our house likes music -- my mom would listen to the radio a lot -- but never once did we think of a career in music.
Ajay:
It was in our blood, but we were not aware that we will make a career out of it. When we were young, most music directors were a team of two, so one day we decided that we will be music directors like Laxmikant-Pyarelal and Shankar-Jaikishan.
We were huge fans of Laxmikant-Pyarelaal and RD Burman. We always wanted instruments of our own.
'We used to follow bhajan mandalis and wedding bands as kids'
Last updated on: January 25, 2012 18:15 IST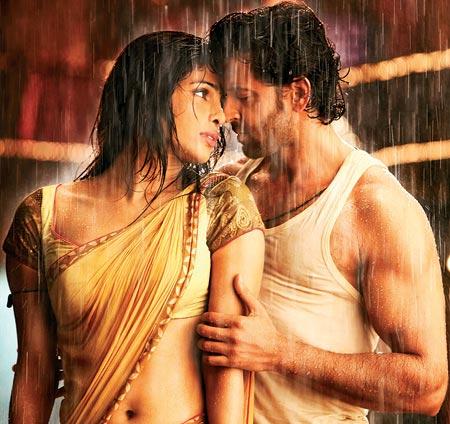 When did you learn to play your first instrument?
Ajay: We never learnt anything. When we were in school, we started singing our national anthem. There were instruments like the harmonium in school so Atul would play Jana Gana Mana on that.
Nobody taught him, he started playing by trial and error. If you understand sur, you can play any instrument. I would take a friend's flute or mouth organ and play Jana Gana Mana.
As kids we would follow wedding bands on the road; they are called brass bands in Pune. They travel with the baraatis. We would run after them and wait till the wedding was over and when they were done, because we were kids, they would allow us to touch their instruments.
In this way we attended many weddings to which we were not invited and sometimes after the wedding was over, we realised that we had travelled very far and had to travel back!
Atul: If there is music in your mind and soul, you can play any instrument. It is necessary to learn music from a teacher, take classes, but where we lived, there were no music classes. But we had the thirst to learn so we started on our own.
Even today, when we program our music on the computer, nobody has taught us, we learned that on our own. Even when we started working professionally, we did not have our own harmonium. There was a studio in Pune that had different instruments. We would go there, learn, and compose music.
We were very crazy. We would follow bhajan mandalis too. Wherever we heard any kind of music, we followed it.
Your parents didn't object to your doing all this instead of concentrating on your studies?
Atul: I guess our parents saw that spark in us, but they always insisted that we graduate and get our degrees. Even though they like our passion, they never thought we would make a career in music so they wanted us to study well.
But I think they knew we would do something big in life. We never graduated. While in college we got our first break composing jingles and we stopped our studies.
 
Ajay: Other than parents everyone else opposed us, but we studied till twelfth and then stopped.
'It is important that a song gets released'
Last updated on: January 25, 2012 18:15 IST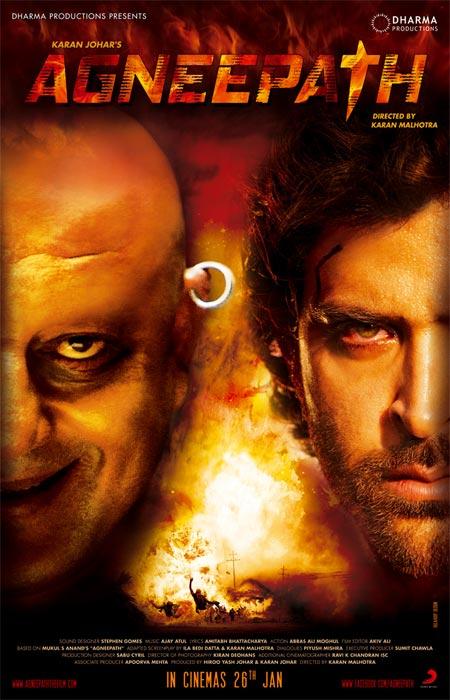 How did you get your first offer?
Ajay: There is a theatre in Pune called Bal Gandharva Natya Mandir where all the strugglers in the field of art come together every evening and make plans for their next movie, serial or play. Most never materialise.
We were part of most of the films and serials that were never going to happen (laughs). We would sometimes be part of some chorus singing or play harmonium for some group for which we were never paid. Once we got Rs 40 for a show and realised that there is payment in this line too.
But by all this singing and composing for small groups we got our first jingle. The first one was a jingle for a local shop. We would get up early in the morning to hear our jingle play on the radio.
You said that you composed music for many jingles that never saw the light of day. Were you afraid that your first one would go the same way?
Atul: Even today there is this fear that may be this song will not see the light of day. Until it is released we are not sure because there were so many Marathi films that we were looking forward to, but that never released.
Even our album Vishwa Vinayaka took a long time to release. We studied and researched so much about Ganpati for the album because the Times Group was releasing it. We expected that we'd gain instant recognition, just like Madhuri Dixit did after Tezaab.
But for the next two years we did not get any call from any director or producer, not even from a friend saying what an excellent job we had done on Vishwa Vinayaka.
We did a Marathi film called Aga Bai Arrecha at the start of our career, the songs of which are popular even today but we were not nominated for even a single Marathi film award.
The song Chikni Chameli, which is so popular, is the remake of Kombadi Palali from the film Jatra. That film got no nominations either. So for us, it is important that a song gets released and is appreciated by people.
'A friend suggested our name to Ram Gopal Varma for Gayab'
Last updated on: January 25, 2012 18:15 IST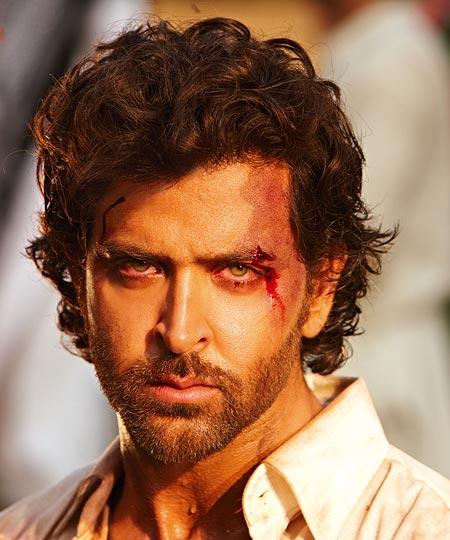 When did you plan to come to Mumbai?
Ajay: We never planned on coming to Mumbai, we were brought here. We are also music arrangers, we arrange for other people so we were asked to come here to arrange music for an album that never released (laughs).
But our recording became the demo for the studio to show how good their studio was. So many saw that demo and got to know about our work and they started calling us for more music arrangement work.
We were eager to meet and work with all the biggest music composers of Mumbai and see the recording studios.
Atul: We started arranging music for lots of singers and music directors, we arranged for Mahendra Kapoor's son Ruhan Kapoor, even for lyricist Shyam Anuragi, and we started earning enough money so that we could settle in Mumbai.
When did you get your first assignment in Mumbai as music composers?
Atul: Our music of album Vishwa Vinayaka got us our first film. The music of Vishwa Vinayaka became popular through word-of-mouth publicity. We had many fans because of this album.
A friend suggested our name to Ram Gopal Varma for Gayab. He called us and we played Vishwa Vinayaka to him.
Ramuji was thrilled after listening to the album. He said to us 'I never believed in god, but after listening to your music Ajay-Atul, I think god is somewhere'. He immediately offered us the very first film of our career.
'We respect each other as artists'
Last updated on: January 25, 2012 18:15 IST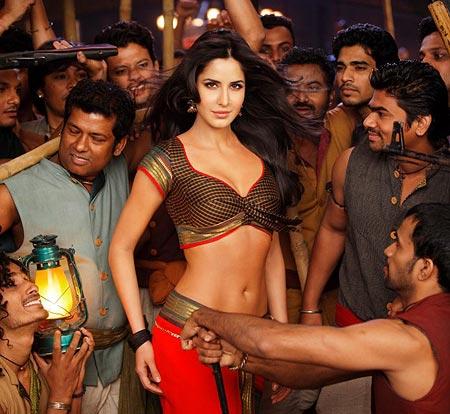 How do you work together?
Ajay:
The brief the director gives us is most important. We have different viewpoints so we go out and compose our tune and whoever prepares first, we work on that mostly.
But we must both like the tune. Very few times it has happened that both of us have composed a tune and then we keep the best one. There are times when both tunes are good and in that case we have made two songs because the director or producer liked both and wants both in the film.
In fact, we did that for
Agneepath
-- that was
O Saiyaan
and
Abhi Mujh Main Kahin
.
Atul:
We are brothers but we first respect each other as artistes. When you compose a tune you are confident that the tune will do well.
You started your career in Hindi film but you shifted to Marathi from the next film?

Atul:
Three months after
Gayab,
a friend of ours was directing a Marathi film and he wanted us to compose the music for it. We started getting lots of Marathi films after that. We did films like
Jogwa
and
Natrang
and got a National Award for
Jogwa
.
After that we started getting Hindi films too.
'The way Karan Malhotra has adapted the film is marvellous'
Last updated on: January 25, 2012 18:15 IST
Your next big break in Hindi was Singham.
Atul:
No, it was
My Friend Pinto
. Sanjay
ji
(Sanjay Leela Bhansali) heard our music and loved it, so he wanted to work with us.
We signed
My Friend Pinto
and after that we signed
Agneepath
. Riteish Deshmukh suggested to Karan Johar that he listen to our music, not for
Agneepath
but in general.
Both Karan Johar and Karan Malhotra heard the songs of
Natrang
and
Jogwa
, and loved them. It was a very crucial decision for Karan Malhotra because this was his first film and it is a big film but still he took the challenge and took us.
Then we signed
Singham
, but
Singham
released first.
What was the brief given to you for Agneepath?

Ajay:
We heard the story over four hours, and then Karan Malhotra spoke to us about every camera angle. He hummed the background music while narrating.
After that spoke about the situation many times, where the song will appear, and after that there was no need for further briefing; we had understood each other well.
We knew it was a cult movie but the way Karan Malhotra has adapted the film is marvellous; we were all charged up listening to the narration. Within the first four or five days we came up with
Deva Shree Ganesha
and then other songs started flowing.
'Adapting Kombadi Palali to Chikni Chameli was Karan (Malhotra)'s idea'
Last updated on: January 25, 2012 18:15 IST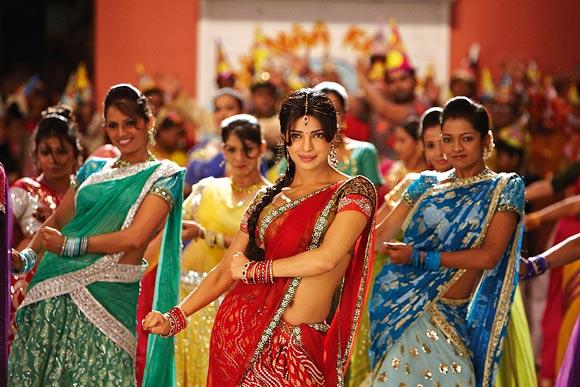 Did you even once get influenced by the music of the old Agneepath?
Atul: No, we knew the sound and grandeur of the old Agneepath and we knew we had to maintain the grandeur, but, then, we always think of everything larger than life when it comes to our music. We can't think small.
Ajay: We want our music to be universal; we don't want someone to tell us this is a Marathi song it sounds typically Maharashtrian. We feel music is a beautiful sound and if we remove language from it, it should sound universal.
What made you remake Kombadi Palali as Chikni Chameli?
Ajay: Adapting Komadi Palali to Chikni Chameli was not our idea. It came from Karan Malhotra, who had heard it somewhere and insisted we use the same song.
For us, the biggest challenge was making it lyrically rhyme because in the song kombadi palali, tangadi dharun, langadi ghalaya lagali worked more because of the way it rhymed, so we wanted something similar because we thought without the rhyme the song would not work. But Amitabh Bhattacharya came up with these mindblowing lyrics -- Aaayi ! chikni chameli, chhup ke akeli, pawwa chadha ke aayi...-- pawwa chadha ke aayi was Atul's line.
'We were zapped at the picturisation of all songs in the film'
Last updated on: January 25, 2012 18:15 IST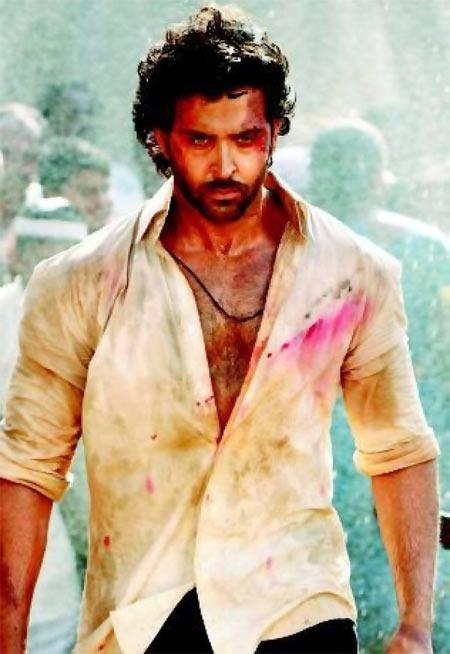 How long did it take to compose all the songs of Agneepath?
Atul:
I can't tell you the exact time it took to compose the music, but, yes, we took a lot of time.
We took the most time for
Qawwali
because we had never composed one before so we wanted to do complete justice to it. It is picturised on Rishi Kapoor...
Atul:
We thought it was god's gift that our very first
qawwali
was picturised on Chintu
ji
(Rishi Kapoor). We had to give him an instrument to play in the song, and were in a dilemma what to give him because whatever instrument you give him, it feels as though he is playing it, whether it is the guitar or the
daffali
-- instruments look good in his hands.
We thought of giving him the
chimta
because the
qawwali
was on the lines of Pashto.

Ajay:
When Chintu
ji
was given the
chimta
he knew how to hold it and play it. That was amazing, in one shot he gave the scene where he is holding the chimta and walking and playing all at the same time.
Were you present for the shooting of the songs?

Atul:
Yes, we were for all the six songs. We were zapped with the picturisation of each and every one of the songs. When we saw
Gun Gun Guna
, we were thrilled because they have done complete justice to the lyrics -- it is funny and sweet at the same time. There was so much drama in the picturisation, and I had never seen something like this.
Click here for Rediff Realtime News!