Indian Idol 2 winner Sandeep Acharya passes away
December 16, 2013 17:05 IST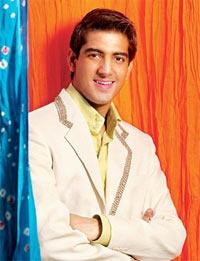 Here's what your favourite Bollywood celebrities are tweeting.
Indian Idol 2 winner Sandeep Acharya succumbed to jaundice at the young age of 29 in a hospital Gurgaon on Sunday, December 15. Several Bollywood stars and musicians expressed their shock and tweeted their tributes:

Farah Khan: Its too sad to hear of sandeep. Acharya, winner of indian idol 2 n my favorite, passing away. Such a gentle boy he was not his time 2 go.

Sonu Nigam: Sandeep Acharya died? Oh my God.. his Wikipedia has been modified 15 minutes back... any1 knows how? I'm so so sad. Wht a btful soul. Jaundice? Gosh. .. very sad. The boy was just 29... this year....Oh God, is only about deaths I feel. God give his parents sm strength.

Salim Merchant: shocked to hear about sandeep acharya's demise. Have met him several times..may his soul RIP. Prayers.

Mini Mathur: What a sad, premature goodbye to a talented, ambitious, happy boy. RIP Sandeep Acharya.

Shreya Ghoshal: Just heard abt Indian Idol Sandeep Acharya.. Shocked. Too young, and a wonderful guy.. I still hope this news is untrue.

Kailash Kher: Just heard about sad demise of talented Sandeep Acharya. Each time he met with warm heart n Sanskar.Ishwar Parivaar Kohimmat de Prarthnaye.

Tia Bajpai: Saddened by the sudden demise of Sandeep Acharya. A talented singer...god give strength to his family...life is unpredictable.

Abhijeet Sawant: Back in mumbai.. but was disturbed to know my friend Sandip Acharya's sad demise.. REST IN PEACE.
Click Next to see more.
'Goodbye Peter O'Toole'
December 16, 2013 17:05 IST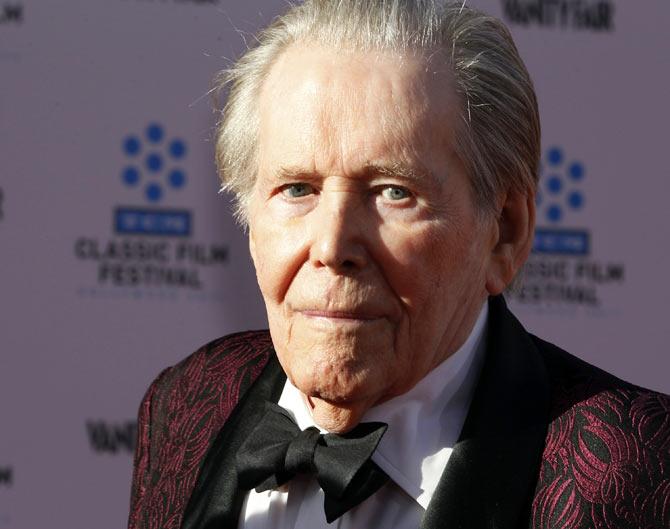 Several Bollywood stars paid tribute to Hollywood actor Peter O'Toole, who passed away at the age of 81:

Shekhar Kapur: Goodbye Peter O'Toole. Lawrence of Arabia. Lion in Winter. Becket. Unforgettable.

Amitabh Bachchan: WHAT ??!!! Peter O' Toole no more !! That is most sad !!

Anupam Kher: My 1st acting job was of an extra with Peter O'Toole in KIM. I had one line with him. His presence & performances were mesmerising. RIP.

Madhur Bhandarkar: Peter O Toole was one of the acting world's most charismatic figures.His memory will live on for decades to come.RIP.

Randeep Hooda: When did I realise I was God? Well I was praying, and I suddenly realised I was talking to myself-Peter O'Toole RIP.

Abhishek Bachchan: So sad to hear of the passing of Peter o'Toole. Lawrence of Arabia is one of my favourite films. A huge inspiration to all actors. RIP.

Sudhir Mishra: Peter O'Toole : brilliant ,charismatic . Lawrence of Arabia, Becket ,Man of La Mancha ,Goodbye Mr Chips ,Lion in winter, Night of d generals.

Pooja Bhatt: Peter O'Toole is dead. The sands of Wadi Rum shall forever echo his presence.Blessed to have walked in his footsteps & 'to Aqaba' as is said!

Manoj Bajpayee: RIP mr peter o toole!thanks for your performences! thanks for guiding us through all the gr8 work that you have put in front of us! #loss.
Shah Rukh Khan to play a fan in his next film
December 16, 2013 17:05 IST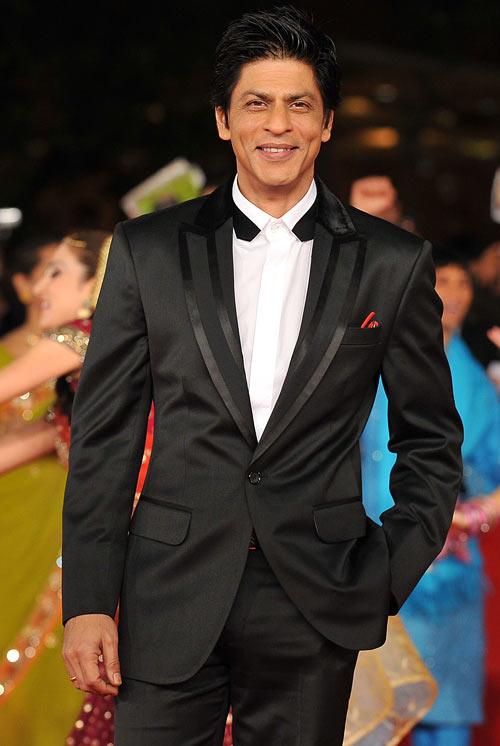 Shah Rukh Khan is all set to play a fan for the first time in his next film.

'Most of the characters I do are the ones I create...for the first time I am going to play what has created me...I will be in my next a "FAN",' the 48 year-old actor tweeted.

Directed by Maneesh Sharma and produced by Aditya Chopra, the film has been written by Habib Faisal.
'FAN is a 'family film'. It's the family all of you have become for me...the one I didn't have. I want to be as beautiful as you all. Thanx,' he added.
Shah Rukh Khan to play a fan in his next film
December 16, 2013 17:05 IST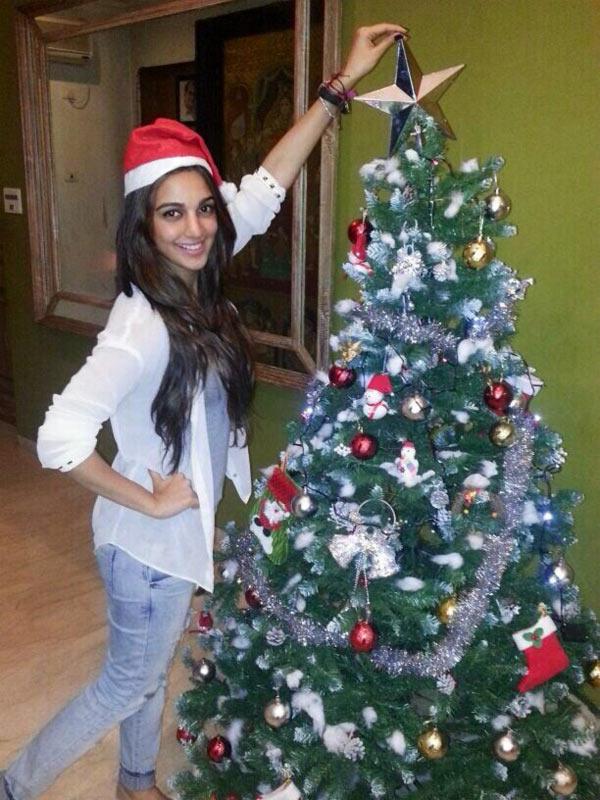 Christmas is around the corner and Bollywood stars are getting ready for it.

Producer Ashvini Yardi shared a picture of debutante Kiara Advani and tweeted: 'Our #Fugly heroine, Kiara Advani gives the finishing touch to the Xmas tree in the @GrazingGoatPix office!'

Claudia Ciesla: 'Christmas is about to happen, time to decorate the Christmas tree n listen to some Christmas Carlos ... #LoveChristmas'

Neha Dhupia: 'I hear #Christmas carols ... Friendly neighbourhood #bandra !'

Sarah-Jane Dias: 'christmas decorations up!!!'

Ken Ghosh: 'Decorating the Christmas tree with @veersarya merry Christmas veer!'