'I over-rated myself before I entered the Bigg Boss house'
Last updated on: September 30, 2013 19:51 IST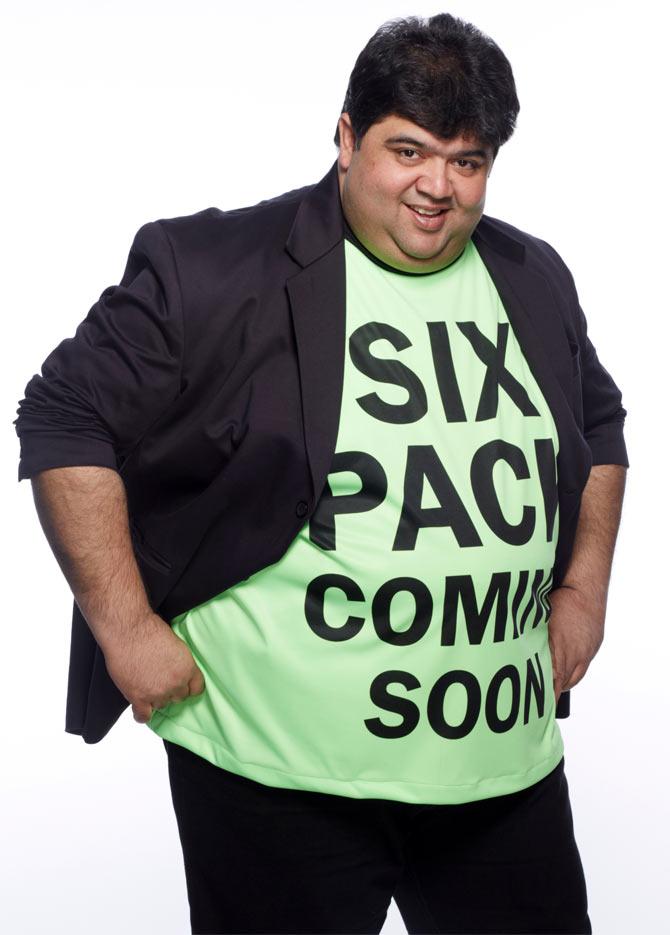 After struggling with his health through his two-week stay in the Bigg Boss house, producer-director-actor Rajat Rawail became the second contestant to get evicted from the seventh edition of the reality show over on the weekend.
"Bigg Boss has been like a reality check for me. I think I over rated myself before I entered the house. I thought I'd entertain all and stay longer," Rajat said.
"I overlooked certain set of rules of the house before entering it. Unfortunately, I couldn't give my best shot due to poor health."
His exit comes as a relief not only to him, but also his fellow contestants who have been worried about his well-being. He seemed to be ill and depressed but experts checked him and found he was suffering only from acidity.
Click Next for more.
'I got extremely depressed after I broke into tears remembering my daughter Gehna'
Last updated on: September 30, 2013 19:51 IST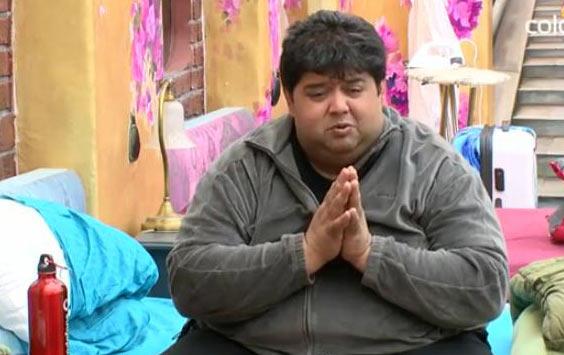 Rajat says that he was in the show for the "first hand experience and my motive has always been to entertain the audience."
He admits he was feeling ill and homesick. "I got extremely depressed after I broke into tears remembering my daughter Gehna, when I was asked to make a wish in the wishing wall. That took a toll on my health."
Rajat entered the Bigg Boss house with the mission to make everyone laugh and get a physique much like Akshay Kumar to impress his young daughter.
"Nevertheless, the show has motivated me to have control over my body and mind. I will hire a physical trainer and start working out. My weight is more than 140 kilos and my target is to lose 15-20 kilos.
"I will also visit a psychiatrist as I have a lot of phobias. When I come for the finale on December 28, I want to be a changed man."
His funny one-liners and 'funny message' t-shirts remained his trademark whilst inside the house.
'I will be back'
Last updated on: September 30, 2013 19:51 IST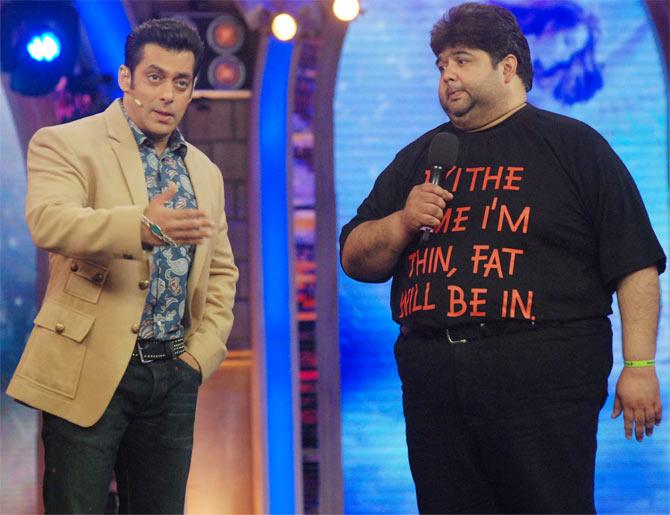 Asked if Salman Khan (the show's host) had recommended his name to the channel, he said, "I have been associated with Salman for the last 20 years and five films, of which some I have directed and co-produced. I got a call from the channel and I don't know whether Salman and the channel had any discussion."
Of the actors on the show he feels Tanisha and Ellie Avram are good, Pratyusha Bannerjee is talented and he would be happy to give Sangram Singh a chance to be on the big screen.
Rajat doesn't rule out the possibility of coming back on the show. "I will be back. But before that I will have to work both on my mind and my body."
During the first few days, Rajat actively participated in household chores and performed all the tasks diligently. He found his support in Shilpa Saklani and was seen opening up to her whenever he felt low or depressed.
And what will he miss most about the Bigg Boss house?
"One thing I'll miss about the show is taking a bath for 14 consecutive days with chilled cold water," he answers with a laugh.