Remembering the legendary Zohra Segal
Last updated on: May 12, 2012 14:56 IST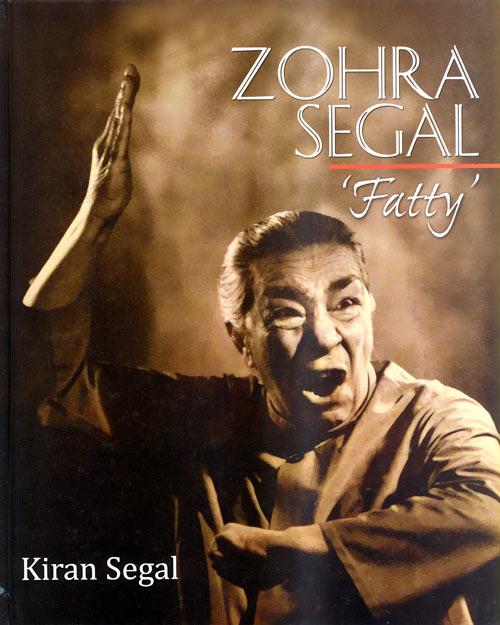 Acting stalwart Zohra Segal, who passed away on July 10, lived a life that was as adventuarous as it was interesting.

We revisit some fascinating nuggets from her legendary life, excerpted from her daughter Kiran Segal's book called Zohra Segal 'Fatty'.

Here's an excerpt from the book, showing off some unique facets of her life.
Ammi joined Prithvi Theatres in October 1945, but she initially started with the theatre as a dance-director. She said that Papaji was so large-hearted that he never said 'no' to anybody who wanted to join -- she reflected for a while and added, "Except me!" Apparently, he had refused my mother when she initially wanted to join his theatre and so she joined as dance-director.

Being with Uday Shankar in her younger days and having worked out his teaching syllabus at the Almora Centre (she was one of the teachers there), Ammi had all the experience needed and this helped her immensely when she joined Prithvi Theatres.

Excerpted with permission from Niyogi Books from Zohra Segal 'Fatty' by Kiran Segal. Rs 1,250.
'All the actors of Prithvi Theatres were students of my mother'
Last updated on: May 12, 2012 14:56 IST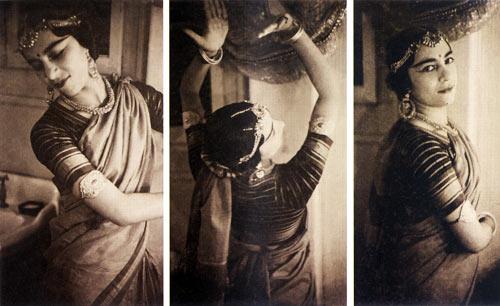 She was extremely strict and very good as a teacher. I don't think anybody ever missed her classes at the theatre. My mother never took any nonsense from anyone and knew how to put the 'cheeky ones' in their place.

She would start off the class with the body warming exercises which she had learnt under 'Dada' (Uday Shankar) and then proceed with the dances -- revision or new compositions. This was also my initial training in dance with her. She had an excellent dancer in a young boy called Suresh Bhatt who went on to give dance-direction for films.

She had composed a 'Shiv Tandav' piece for him which he danced exquisitely -- I still remember him taking those high leaps and turns when he did the dance. Some of her other disciples were Ruma Ganguly, who was Kishroe Kumar's first wife; Gopa Lal; Hira; Indumati Lele, who has her won group of dancers now; Kumud (Lele) Shankar, who married Sachin Shankar; Satyanarayan, who became a dance-director in Boolywood; Prayagraj Sharma, the famous film scriptwriter and several more who have made a name for themselves in one field or another.

In any case, all the actors of Prithvi Theatres were students of my mother -- even now, whenever Shashi Kapoor meets her, he starts doing all the hand exercises which she had taught him!
'Ammi gave one of her best performances in Amma and Family'
Last updated on: May 12, 2012 14:56 IST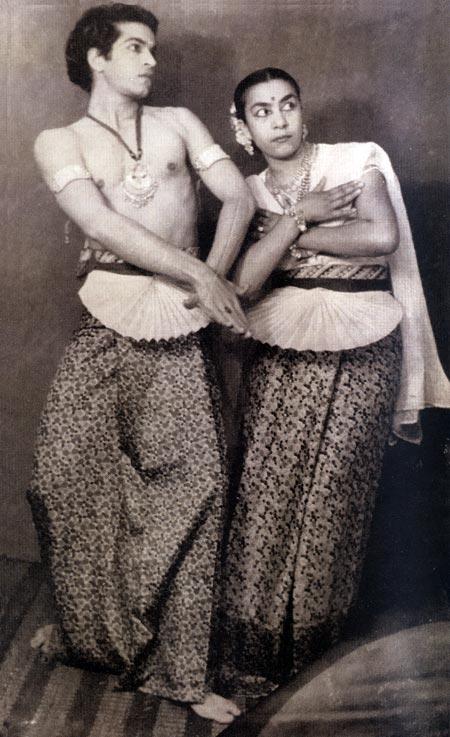 In Delhi, 1987, after her return from England, my mother did a television series
Mullah Nasruddin
(directed by Amal Allana), which initially gave her a lot of publicity. She then acted in another series,
Amma and Family
, directed by Vaseem Dehlvi, which was a great hit with the common man.
There was episode where she did a double role. Her original character was that of a grandmother and her double was an actress from England, very westernized and very 'full of herself'.
I thought Ammi gave one of her best performances in that role. I often teased her after that and told her, "I am sure this is what you really wanted to be!" Of course, she just laughs it off.
'Looking forward to home sweet home'
Last updated on: May 12, 2012 14:56 IST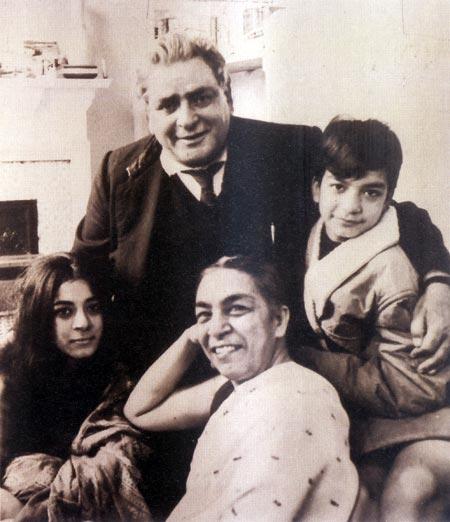 Many years later, on 29 May 2004, I received a letter from my mother who was busy shooting for
Chicken Tikka Masala
in Preston, UK. This is with reference to the 'red-green chilly world'.
She wrote: "The weather here is absolutely lovely. For lunch we have very good vegetarian and non-vegetarian food from a 'Gujjoo' restaurant... for dinner I order by room service, some of the dishes are not bad. I usually spice up the stodgy soup with extra hot chilly sauce and add green chillies to the cole slaw-mayonnaise garnish, which they serve with every sandwich order.
The garlic bread is also nice, but I am already looking forward to home-cooked food and home sweet home!"
'When she faced the camera she was a different person altogether, bursting with energy and life!'
Last updated on: May 12, 2012 14:56 IST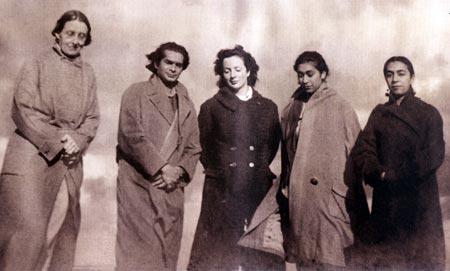 I had accompanied Ammi to Kerala where she was shooting for
Mistress of Spices
, directed by Paul Berges, starring Aishwarya Rai in the lead. We stayed at the beach resort and she did most of her shooting in the nearby surroundings and by the seashore. Since we were sharing the room I was watching her as she walked around unpacking and arranging her things. She was quite unsteady on her feet. I began to worry and wonder how she would go through the shooting.
But when she faced the camera she was a different person altogether, bursting with energy and life! One day she filmed from morning till approximately 8 pm.
I am sure if the director had not stopped she would have still gone on despite her tiredness, the humidity and the army of mosquitoes. Those were four glorious and fun-filled days that I spent with my mother despite her tiring schedule.
'Once she is working she loses all sense of time'
Last updated on: May 12, 2012 14:56 IST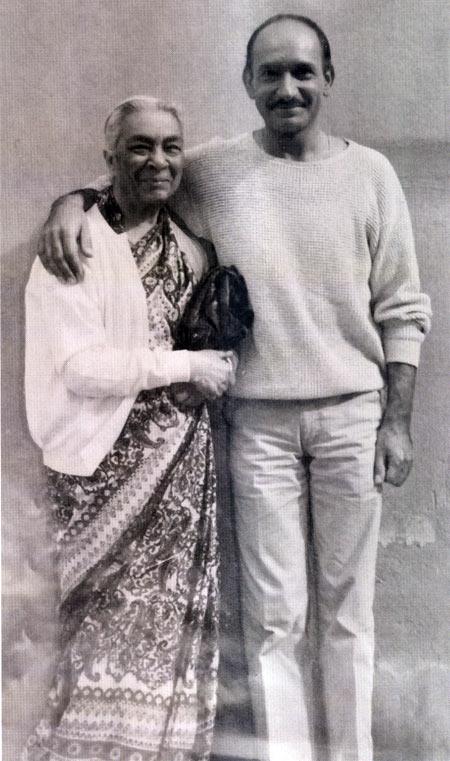 When we got back to Delhi I was surprised and also very touched to hear her say, "Kiran, I am so happy that you came with me on this trip, you don't know what a difference it makes to me."
I told her, "Well I hardly did anything except jumping up to answer the telephone and order the food and, bedsides, you always have someone with you." She replied, "No, no, it's different with you." I was quite flattered.
Incidentally, she did the same thing of working from morning till evening when she was shooting an advertisement with the cricketer Shoaib Akhtar. Work started in the morning and didn't finish till the evening.
The result was that she fell ill. I have tried to make her understand, but once she is working she loses all sense of time -- come to think of it, we are all like that!
'In those days shooting was extremely uncomfortable'
Last updated on: May 12, 2012 14:56 IST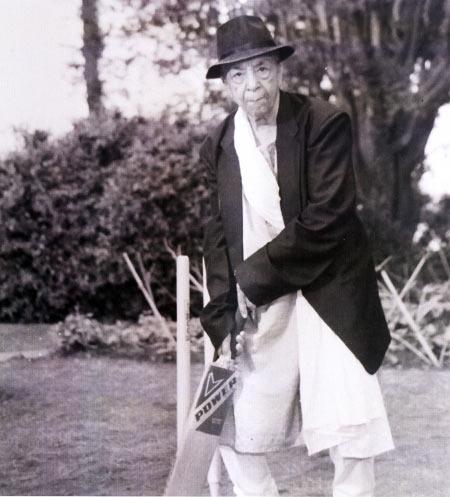 Mumbai's 41 Pali Hill was where we all stayed. By 'we' I mean Chetan Anand, Dev Anand, Vijay Anand and their sister Savitri Kohli, whom we kids called 'Maati'. She was with her six children and her two other sisters.
To us they were Usha Aunty and Bonnie Aunty and of course Uma Aunty who was Chetan Uncle's wife and their two kids 'Kunki' (Ketan) and 'Gunnu' (Vivek), who was always roaming about
nangu-pangu (
naked).
Since this house was built on a hill ithad odd entrances. If you approached it from atop the hill the Anands' level was the ground floor and our floors were beneath, but if you entered the house from our entrance then the Anands' floor was the second floor!
Mumbai was just becoming a famous melting pot for artists in film, theatre and dance. Chetan Anand was in the process of establishing himself as a director and so was the young Vijay Anand Dev Anand was an aspiring young actor.

He had already acted in a few films under the Navketan banner. Guru Dutt, who was also a friend of my parents and, therefore, a frequent visitor, was making Baazi, starring Dev Anand and Geeta Bali. Ammi had been asked to provide the dance-direction for Baazi.

I remember being taken for the shooting of a song-and-dance sequence by Geeta Bali and a group. The song was 'Dek ke akeli, mohe barkha sataye re, gallon ko choomein kabhi chintein udaye re, tip, tip, tip, tiptiptip.' All the dancers had polka-dotted umbrellas, which they used for a particular dance movement.

In those days shooting was extremely uncomfortable -- there was no air-conditioning; huge fans would be switched on between shots and switched off during the shooting.

There would be pin-drop silence once the shout of 'SILENCE' was heard. The make-up man would be perpetually on duty with his 'pancake', 'puff' and 'mirror'.
'Waheeda wore a horrible pink dress but it came out fine in the black-and-white film'
Last updated on: May 12, 2012 14:56 IST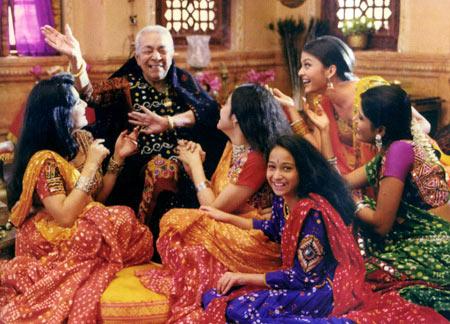 Navketan produced a film called
Nau do Gyarah
directed by Vijay Anand, in which Ammi was asked to do the dance-direction.
This was Waheeda Rehman's first film in which she played a vamp. I was on the sets of the film and could not understand why they had made her wear a horrible pink dress but, of course, it came out fine in the black-and-white film.
The other films that Ammi provided the dance-direction for were
Badnam
starring Balraj Sahni and Shyama, directed by DD Keshav, and Helen's first film,
Faraar
, starring Kishore Kumar. Ammi also acted in this film.
'Ammi hated poetry'
Last updated on: May 12, 2012 14:56 IST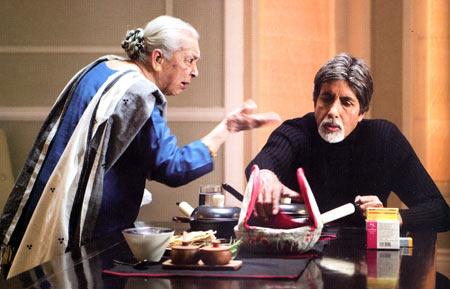 As a little child Ammi hated poetry. She says this is due to the fact that one of her friends, Mumtaz Shahnavaz, also known as 'Taazi', would always try to hold her and cuddle her, which she hated! Mumtaz Shahnaaz wrote beautiful poetry!
Much later, in Mumbai, when she was with Prithvi Theatres, Prithviraj Kapoor asked all the artists to memorise and recite a poem by Hafeez Jalandhari, Nagma-e-Bahar (The Song of Spring), which he used to recite beautifully! On 8 December 1983, Raviji (Pandit Ravi Shankar) was organizing a festival at Delhi's Siri Fort, in memory of his elder brother Uday Shankar. 
He asked my mother to contribute something for this occasion, which she did in the form of a recitation of Nagma-e-Bahar 'Abhi to main jawan hoon...' When she appeared on stage she announced, "This poem is an offering to my two Gurus - the gestures to Uday Shankar and my voice to Prithviraj Kapoor!" She brought the house down with her recitation.