The Shortest Hollywood Marriages
Last updated on: November 2, 2011 15:48 IST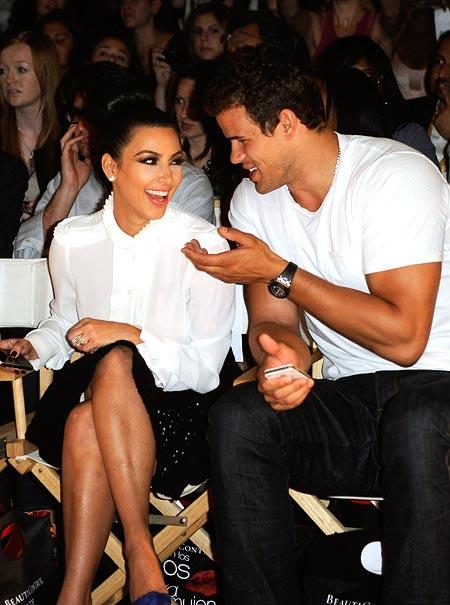 Forever is a term of amusement in Hollywood's topsy-turvy world of relationships. 
Whether its marriage or dating, a break-up is almost as inevitable and sensational as a hook-up. Every few months, there's news of a celebrity couple, sometimes golden ones like Brad Pitt and Jennifer Aniston, heading in for split citing irreconcilable differences.
Even as the world's obsession with one of the most public divorces continues to amaze, there's news of yet another marriage on the rocks courtesy the very reason.  
Barely in their third month of marriage, following a lavish ceremony extensively covered by the media that reportedly fetched the concerned a whopping $17 something million, Kim Kardashian, the star of E! reality series, Keeping Up with the Kardashians has dropped the D bomb on NBA player Kris Humphries.
Hollywood isn't alien to such shock moves and short-lived marriages. In the past too, quite a few celebrities have ended their marriage in a matter of days. Take a look:
Zsa Zsa Gabor and Felipe De Alba, 1 day
Last updated on: November 2, 2011 15:48 IST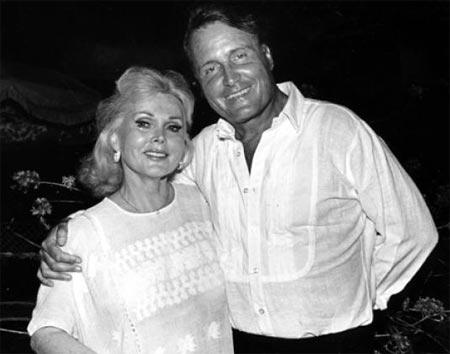 Mexican lawyer/actor Felipe De Alba couldn't play soul mate to actress Zsa Zsa Gabor for more than a day. Their marriage was immediately annulled since Gabor's previous one to to Michael O'Hara had not legally terminated yet.
The embarrassment turned out to be strenuous on the couple and they decided to part anyway.
Britney Spears and Jason Alexander, 55 hours
Last updated on: November 2, 2011 15:48 IST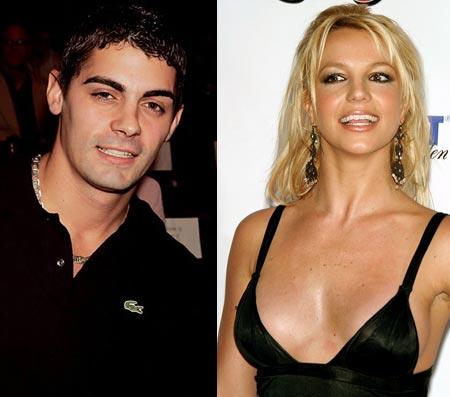 Las Vegas brings out the wildest side of many. The troubled pop star is no different.
While in Vegas, Spears exchanged marital vows with childhood sweetheart Jason Alexander just for kicks only to realise the enormity of her misstep two and a half days later.
Dennis Hopper and Michelle Philips, 8 days
Last updated on: November 2, 2011 15:48 IST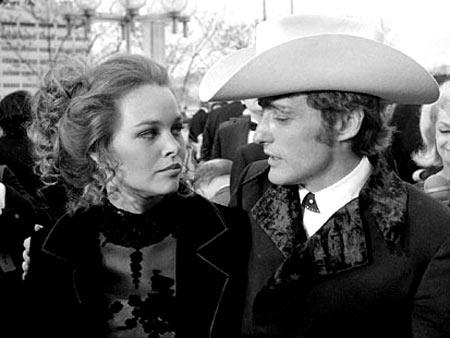 There's nothing eternal about the frequently remarried actor-director Dennis Hopper's touch and go wedding to The Mamas and Papas lead singer, Michelle Philips.
The Easy Rider stars sums it up in humour in an interview to The New York Times, 'Seven of those days were pretty good. The eighth day was the bad one.'
Eddie Murphy and Tracey Edmonds, 2 weeks
Last updated on: November 2, 2011 15:48 IST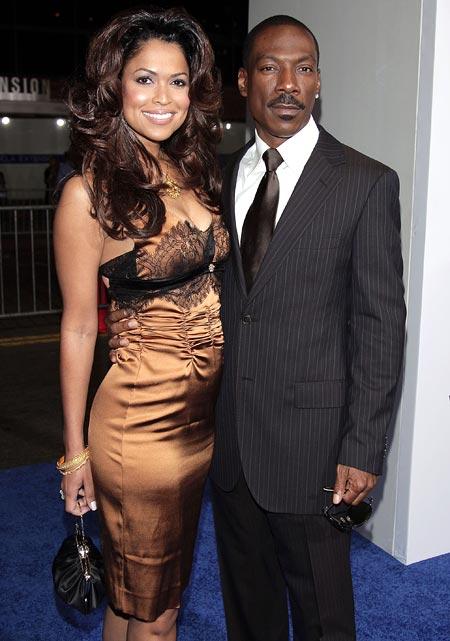 Shrek's sidekick Donkey once famously remarked, 'Celebrity marriages, they never last, do they?'
Clearly, the man behind the ass spoke from experience given his divorce to producer Tracey Edmonds within barely two weeks of walking down the aisle.
Drew Barrymore and Jeremy Thomas/Tom Green, 19 days/ 5months
Last updated on: November 2, 2011 15:48 IST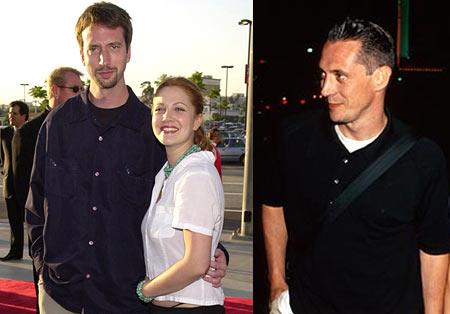 The Never Been Kissed star appears to be a veteran in the instant marriage-instant divorce department. During her wild child phase in the 1990s, Barrymore got hitched to a bartender from Los Angeles. The party didn't last beyond 19 days.
Things were back to square one after her second husband and Charlie Angels' co-star Tom Green announced its over after little less than half a year, citing the same old excuse – irreconcilable differences. 
Nicholas Cage and Lisa Marie Presley, 3 months
Last updated on: November 2, 2011 15:48 IST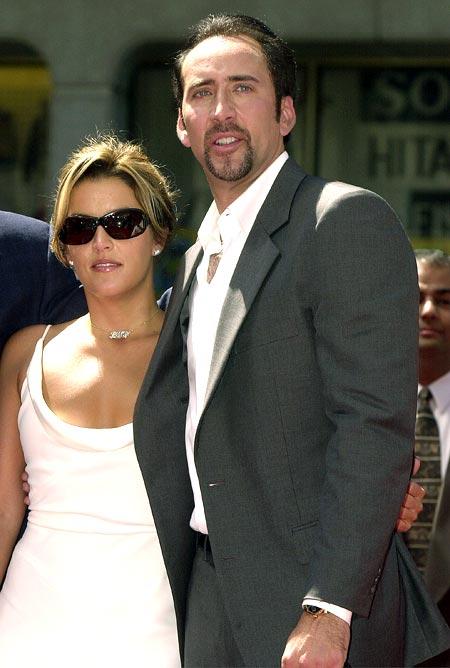 It took barely three months before the Face Off star and Elvis Presley's daughter realised they don't want to stay married any longer. 
Cage, a huge fan of Elvis got married to Lisa against the romantic backdrop of Hawaii but found the magic amiss a tad too early in their relationship

Renee Zellweger and Kenny Chesney, 4months
Last updated on: November 2, 2011 15:48 IST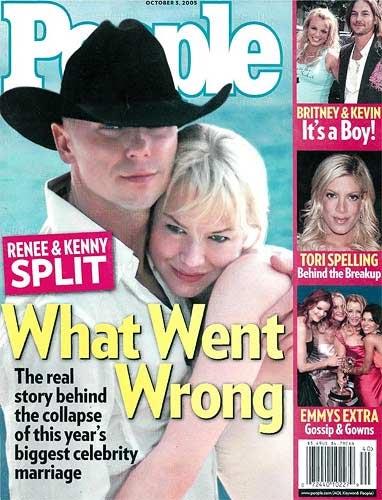 Everybody expected a fairy tale ending for the Bridget Jones star after her dream nuptials to country singer, Kenny Chesney. Instead it was annulment time four months later.  
Apparently, Chesney was never quite ready for the plunge or so he confessed to Oprah sometime later.

Bradley Cooper and Jennifer Esposito, 4 months
Last updated on: November 2, 2011 15:48 IST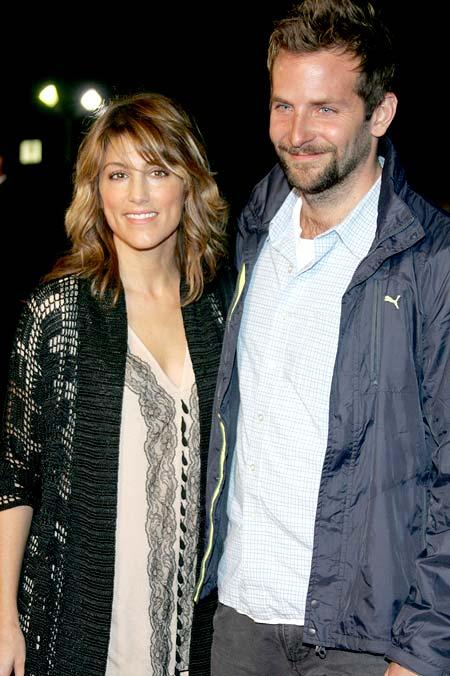 Before the A-list star of The Hangover found his name linked to every single eligible lady in Hollywood, Cooper was briefly married to actress Jennifer Esposito. Defending his decision to end the four months-old union, the handsome actor says, 'It just wasn't right.'

Charlie Sheen and Donna Peele, 4months
Last updated on: November 2, 2011 15:48 IST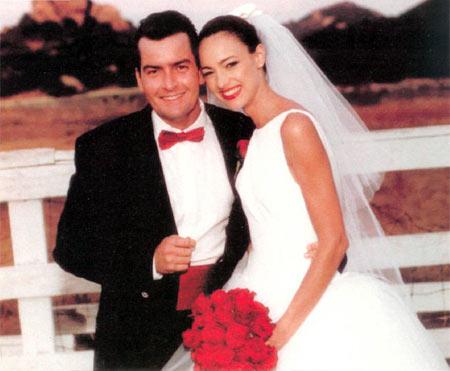 Controversy is his middle name. So there's nothing surprising about Charlie Sheen's name on the list. The erstwhile star of Two and a Half Men married Peele in 1995 around a beautiful Malibu ceremony. 
Four months later, Hollywood's bad boy had his fill of domestic bliss. His explanation for a failed marriage: You buy a bad car, it breaks down.