Keira Knightley loves being bad
Last updated on: October 15, 2010 16:46 IST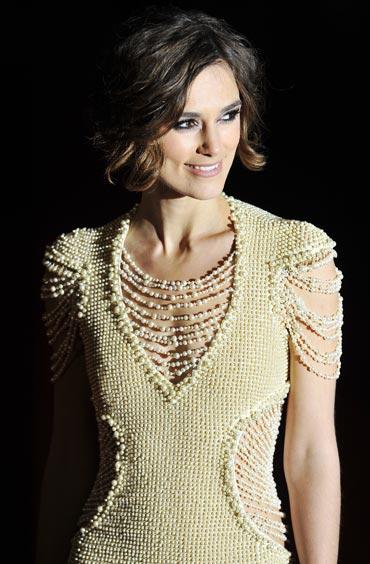 Get your low down on what's happening in the world of Hollywood, right here!
Keira Knightley has revealed she enjoyed the challenge of playing a villain in her new flick Never Let Me Go.
The 25-year-old stars opposite Carey Mulligan and Andrew Garfield in the film adaptation of Kazuo Ishiguro's novel, which sees their characters entwined in a love triangle, born out of Keira's character's jealousy.
'It was great,' the Mirror quoted her as saying.
'I saw that the character was fascinating -- for me it was kind of a study of jealousy and fear. She commits great harm and I thought it was interesting trying to get into her head.
'I didn't like her and it's tricky playing people that you don't like and finding a way to empathise with them. And that's challenging and very exciting,' she said.
Click on NEXT for more Hollywood snippets
Best Friends Forever
Last updated on: October 15, 2010 16:46 IST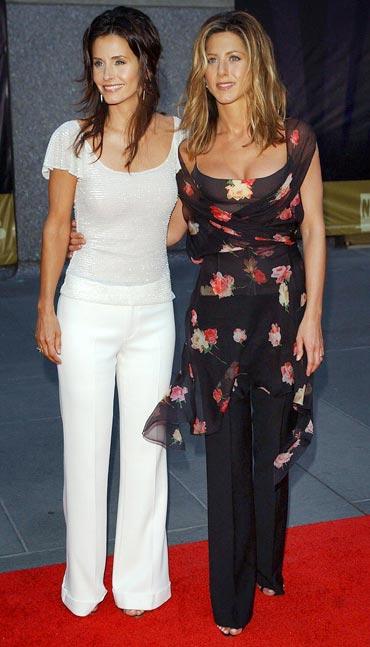 It seems Courtney Cox has found comfort in best pal Jennifer Aniston after splitting from her husband of 11 years-David Arquette.
'Courtney is leaning on Jen,' Usmagazine.com quoted a source as saying.
Cox cared for Aniston after her divorce from Brad Pitt and a string of other dead-end relationships, including John Mayer and Bradley Cooper.
Perhaps that is why Cox just couldn't take care of Arquette anymore, he suggested in a very candid Howard Stern interview Tuesday.
'She tries to take on everybody's problems,' he said.
Simon Cowell voted 'ultimate romantic hero'
Last updated on: October 15, 2010 16:46 IST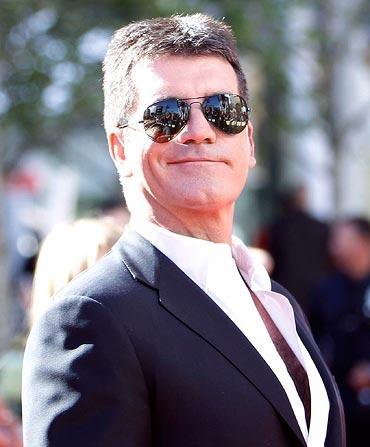 Simon Cowell has topped a new poll asking British women which celebrity they would most like to see featured in a romantic novel.
The mega-rich X Factor supremo secured 17 percent of the vote among swooning females who named him as their ultimate hero in a Mills And Boon book, reports the Mirror.
Simon edged ahead of actors Johnny Depp and Jake Gyllenhaal, who each secured 12 percent while Top Gear host Jeremy Clarkson came fourth with 10 percent.
Footballer Wayne Rooney and actor Jude Law proved least popular with the ladies as their ideal romantic lead, scoring just 1 percent and 3 percent respectively.
The survey of 1,000 women aged 25-plus also found one in five said they had not experienced any real-life romantic moments in the last four weeks.
Four in 10 women claimed they had not shared an intimate kiss in the past month and 38 percent had not had their partner say, 'I love you' over the same period.
The poll was carried out by Mills And Boon to mark the launch of its redesigned covers.
MJ's One More Chance
Last updated on: October 15, 2010 16:46 IST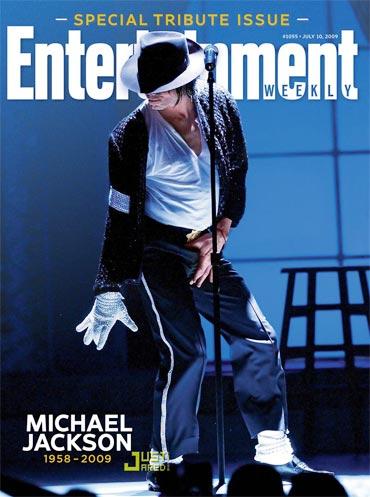 For the first time, late King of Pop Michael Jackson's video for One More Chance is being released.
The clip is included in a complete library of the late star''s videos, which is being restored and re-released, reports the Mirror.
The Michael Jackson's Vision box set includes more than four hours of material, including the full version of Black Or White, which was cut short after its initial release due to violent imagery and Jackson's gyrations.
Jackson also made a short film for the song One More Chance, which was never released.
He was charged with sexual molestation in 2003, right around the time the single was released. He was acquitted in that case.
Source: ANI