Guillermo del Toro quits The Hobbit movies
Last updated on: May 31, 2010 15:19 IST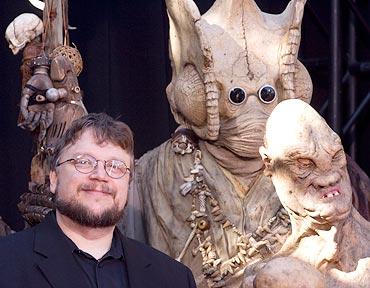 Get your low down on what's happening in the world of Hollywood, right here!
Guillermo Del Toro has resigned as director of the two The Hobbit movies. The Mexican filmmaker, 45, will, however, help write the screenplays for the Lord of the Rings prequels.
'In light of ongoing delays in the setting of a start date for filming The Hobbit I am faced with the hardest decision of my life,' Stuff.co.nz quoted Del Toro, as saying.
He added: 'After nearly two years of living, breathing and designing a world as rich as Tolkien's Middle Earth, I must, with great regret, take leave from helming these wonderful pictures.'
'The blessings have been plenty, but the mounting pressures of conflicting schedules have overwhelmed the time slot originally allocated for the project.'
Tom Cruise: I'm alive
Last updated on: May 31, 2010 15:19 IST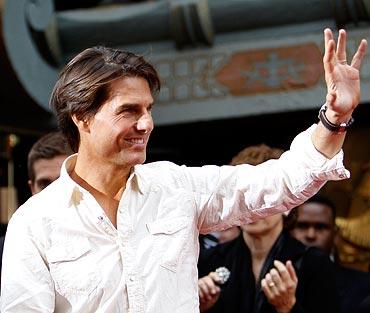 Tom Cruise has made an appearance to clear rumours of his death on the web. The Internet was abuzz with reports of the actor dying in an accident in New Zealand.
 The Top Gun actor showed up for an interview with MTV News.
'I'm really alive. Did the internet get it wrong again?' NZ Herald News quoted him, as saying.
 Similar rumours had spread on the web in 2008.
MJ leaves his kids more than $33m each
Last updated on: May 31, 2010 15:19 IST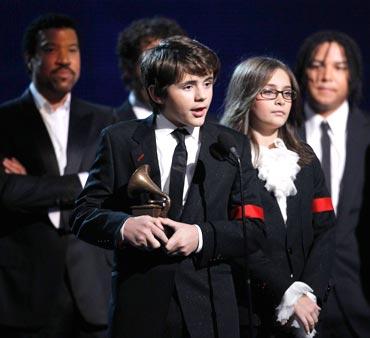 Michael Jackson left behind 33 million dollars each for his three children in his will, it has emerged.
However, the late singer's kids -- Prince, now 13, Paris, 12, and Blanket, 8 -- will not be able to avail of the sum until they are 30.
Also, the terms of the will apparently entitles his mother Katherine to 99m dollars.
The King of Pop left nothing behind for his father, brothers and ex-wives.
'Michael had his fallings out with his father and brothers but, being the generous soul he was, it's almost unbelievable he left them with nothing,' the News of the World quoted a family insider, as saying. 
Ghost Whisperer axed
Last updated on: May 31, 2010 15:19 IST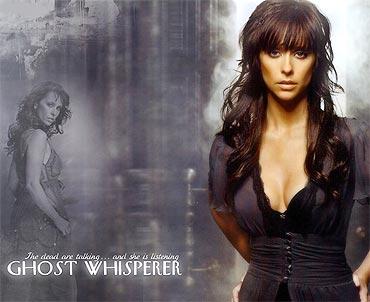 Jennifer Love Hewitt's spooky series Ghost Whisperer will not be retuning for another season.
Negotiations to save the TV show, which was axed last week, have fallen through, reports The Daily Express.
Executive producers Kim Moses and Ian Sander have confirmed attempts to negotiate a deal have failed.
A statement from the pair, obtained by Deadline.com, reads, ;After five wonderful seasons and over 100 episodes, we are disappointed to announce Ghost Whisperer will not be returning for a sixth season.
'We've had an incredible experience and owe a debt of gratitude to everyone involved.'
Ronan Keating's wife 'to give him one last chance'
Last updated on: May 31, 2010 15:19 IST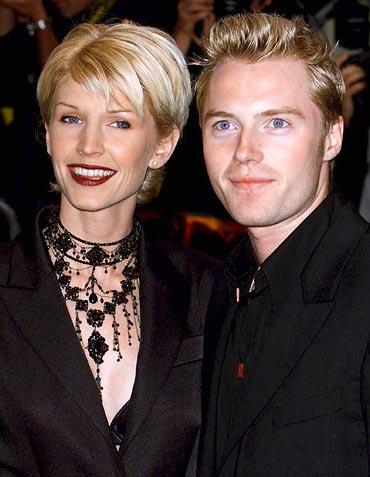 Ronan Keating's wife Yvonne has decided to take him back, after the exposure of his affair with dancer Francine Cornell, for the sake of their children, sources say.
Yvonne has apparently conceded after the singer spent a week weeping and begging for one last chance.
'Some of the immediate anger has gone now. But it's still very, very raw,' the Mirror quoted a Keating's pal, as saying.
The friend added: 'Yvonne has made the huge step of admitting she is not ready to give up on the marriage but that doesn't mean she is forgiving him.
'The pair have been locked in talks for days. He has told her, ''I know things won't ever get back to normal, but I will do anything to make this work'.
'Yvonne is still desperately hurt, but she and Ronan are both very conscious of their kids, and they are trying to be as normal as possible.'
Yvonne apparently asked Keating to step out of their Dublin home, as soon as the affair was exposed. 
The couple have three children -- Jack, 11, Marie, nine and four-year-old Ali -- together.