When celebs put their game face on
Last updated on: May 31, 2011 17:20 IST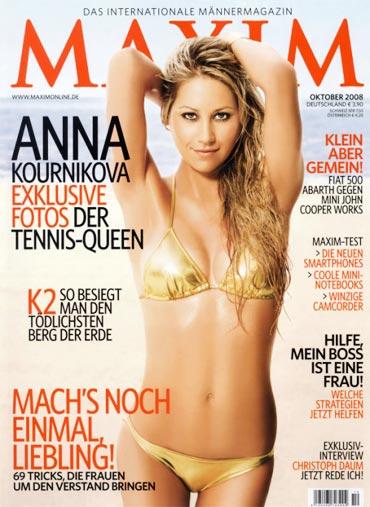 Showbusiness' penchant for all things sporty is quite well known. Some fall for sportspersons (think Shakira, Eva Longoria, Khloe Kardashian), while other forge associations with their favourite clubs, buy race cars and sometimes even play the sport for fun.
While on the subject, lets have a look at what some of these celebs have been up to lately...
Anna Kournikova
Tennis' former pin up girl Anna Kournikova was recently spotted enjoying a boat ride in Miami, Florida with long-time beau Enrique Iglesias. The couple took some time off ahead of Anna's stint on The Big Loser commences.
It was announced last week that Kournikova will take over from Jillian Michaels as the head trainer on The Biggest Loser.
Shakira gets jiggy with beau Gerard Pique
Last updated on: May 31, 2011 17:20 IST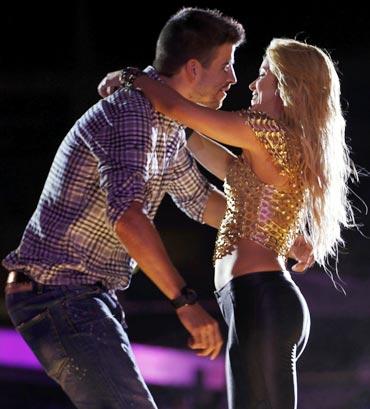 Shakira, who's seeing defender Gerard Pique, invited the player and a couple of his teammateson stage while performing a show in Pique's native Barcelona.
And the routine ended with Gerard wrapping his arms around his girlfriend, ten years his senior, in front of her audience at the Lluis Campanys Olympic Stadium.
Justin Timberlake psyched about race win
Last updated on: May 31, 2011 17:20 IST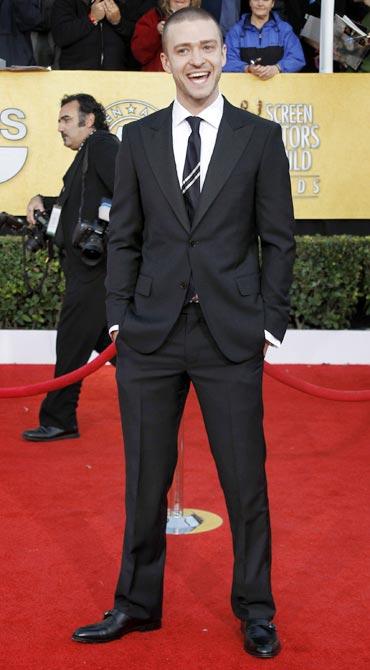 Singer/actor Justin Timberlake couldn't believe his luck when the race car sponsored by his William Rast clothing line won the Indianapolis 500 today.
The car was driven by British racing veteran Dan Wheldon who beat a field of other drivers for the coveted Borg-Warner Trophy.
Justin, who last year co-starred in the Oscar-winning movie The Social Network, also tweeted a shout out to the car's driver: 'Congrats to Dan Wheldon, the WR racing team and everyone else who put in the hard work for this victory! Unreal!'