Kristen Stewart & Dakota Fanning's steamy lip lock!
Last updated on: February 2, 2011 14:27 IST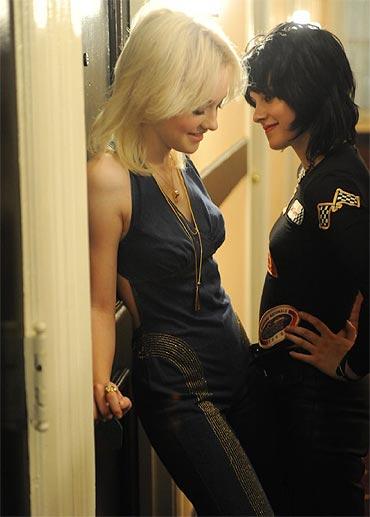 Get your low down on what's happening in the world of Hollywood, right here!
After her Twilight fame, Kristen Stewart is racing back into the limelight for her steamy kiss with Dakota Fanning in a new movie.
In her film, The Runways, the BAFTA-winner, 20, shares a lesbian clinch with co-star 16-year-old Dakota Fanning, reports the Sun.
Stewart is shown seducing Fanning by climbing on top of her and blowing cigarette smoke into her mouth.
Fanning plays troubled vocalist Cherie Currie, while Stewart stars as the equally wild Joan Jett.
The Runaways hits theatres on February 7.
Click on NEXT for more Hollywood snippets 
Mariah Carey is expecting a boy and a girl
Last updated on: February 2, 2011 14:27 IST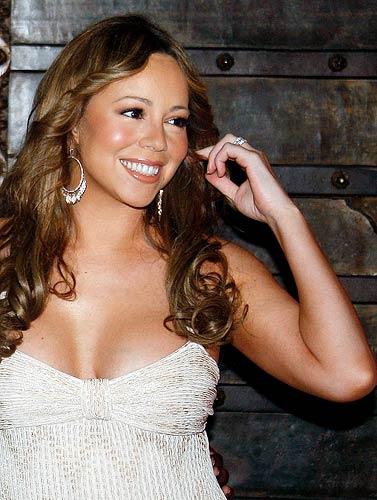 Mariah Carey and her partner Nick Cannon, who are due to welcome twins in April, have revealed they are expecting a boy and a girl.
The couple was surprised that nobody had guessed their happy secret.
'Even before we announced it was twins, I was trying to keep everything gender-neutral because I didn't want to impose an identity on them too soon," the Daily Telegraph quoted Carey as telling Life and Style magazine.
'There were fan contests on twitter about what gender they are and rumours about them being two boys or two girls -- but nobody guessed this!' the singer said.
Meanwhile, actor-and-comedian Cannon -- who broke the news the couple were expecting their first children back in December -- confirmed they would be having mixed gender twins.
'It's a touchy issue because you never want to say too much too early. If my wife says it's true, then it is,' he told E! Online.
Baby girl for Christina Applegate
Last updated on: February 2, 2011 14:27 IST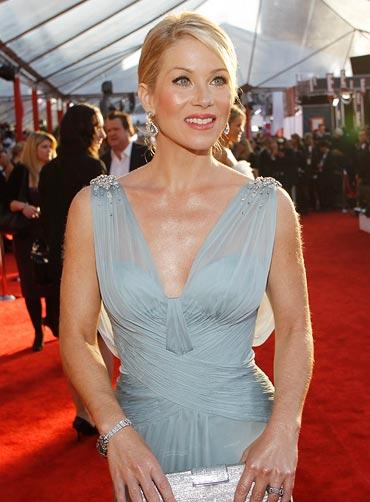 Actress Christina Applegate has become a first time mother after giving birth to a baby girl.
The 39-year-old and her musician fiance Martyn LeNoble welcomed Sadie Grace in a Los Angeles hospital last week.
Their little girl weighed in at 7lbs, 8oz, according to the proud father's Facebook page.
'Mother and daughter are doing great,' the Daily Mail quoted a spokesperson as telling People magazine.  
Sharon Stone strips at hair salon
Last updated on: February 2, 2011 14:27 IST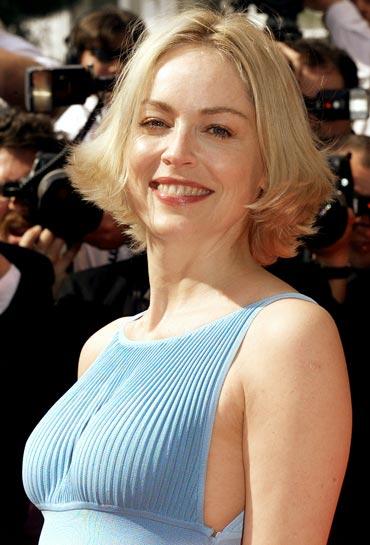 Actress Sharon Stone apparently stripped down to her bra during a trip to a hair salon.
The actress, who famously peeled off her clothes for scenes in Basic Instinct and Sliver, proved she is still not shy about her body by removing her jumper at the salon in Beverly Hills, California on Monday, reports the Daily Express.
Stone visited Point de Vue to have her locks trimmed, but was photographed in just a bra top and trousers before putting on a blue robe for her restyle.
A star for Adam
Last updated on: February 2, 2011 14:27 IST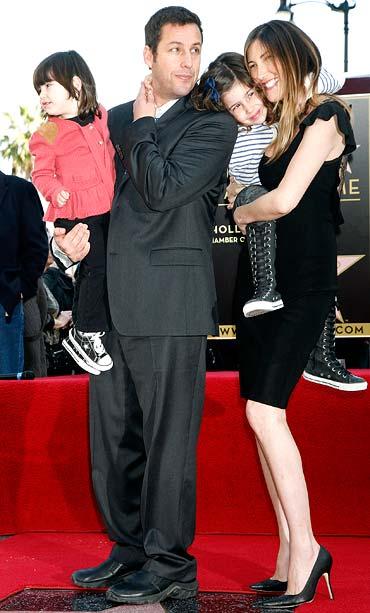 Actor and comedian Adam Sandler and wife Jackie hold their daughters, Sunny Madeline (left) and Sadie Madison, as they pose for photographs during a ceremony honouring Adam with a star on the Hollywood Walk of Fame in Hollywood, California.
Jennifer Aniston not adopting a baby or a dog
Last updated on: February 2, 2011 14:27 IST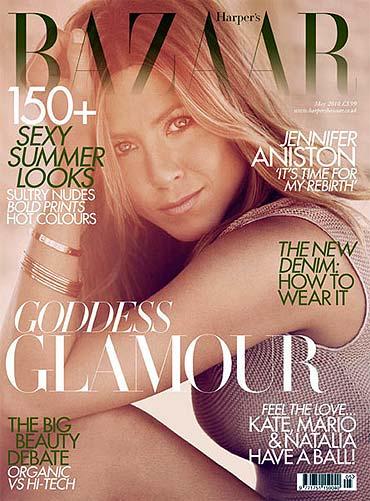 After Jennifer Aniston's representative denied reports that she is adopting a baby, the actress herself has stepped in to clear the air.
Rumours are abuzz that the 41-year-old is planning on adopting a child from Mexico.
While on The Ellen DeGeneres Show promoting her new flick Just Go With It, the former Friends star shot down rumours that she's going to become a mother, reports People magazine.
When DeGeneres asked, 'Are you going to adopt another dog?', Aniston replied, "I think you're confusing that with the Mexican child I'm supposedly adopting."
"Oh, are you going to adopt a Mexican child?" asked the host.
"No, I'm not adopting a Mexican child," she replied, joking that her Just Go with It co-star Adam Sandler 'adopted four last week and that never even got mentioned. No, I'm not adopting any children'.
"And no doggies right now," she added.
Source: ANI