Clooney splits with girlfriend of two years
Last updated on: June 23, 2011 18:13 IST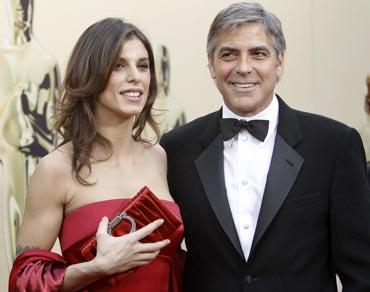 George Clooney and Elisabetta Canalis have called it quits after two years together, sparking rumours that the Italian model scared off Hollywood's most famous bachelor with her marriage plans.
George, 50, and the Italian beauty issued a joint statement Wednesday saying, 'We are not together any more. It's very difficult and very personal.'
Earlier this month, Canalis suggested marriage could be on the cards as she addressed Clooney's reputation as an eternal bachelor, saying: 'I could never be with someone who every time he opens his mouth says he doesn't want a child with me or to marry me.
In an interview with Italian magazine Chi, Canalis continued: 'My second job at the moment seems to be maid of honour. For the time being that's how it is, but I'm not putting any time limits.
'Who knows what will happen? I am a firm believer in marriage, in the future I will be married, but for the time being I am happy as I am. I don't need anything to confirm how happy I am.'
Clooney, however, has insisted that he would not walk down the aisle again following the end of his four-year marriage to actress Talia Balsam in 1993.
'Elisabetta is a traditional girl and wanted the fairytale,' the Daily Mail quoted a source as saying. 'But George has never made a secret of his feelings and he wanted things to continue as they were.'
Jamie to star in Tarantino's Django Unchained
Last updated on: June 23, 2011 18:13 IST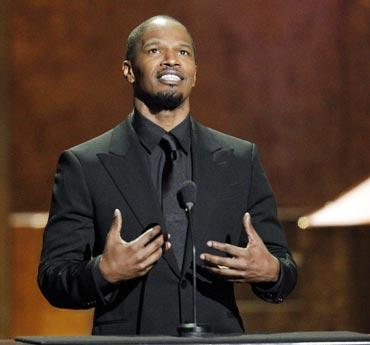 Jamie Foxx has bagged the lead role in Quentin Tarantino's latest flick Django Unchained.
The Oscar-winning actor will take on the titular character in the spaghetti western, which also stars Christoph Waltz, Leonardo DiCaprio and Samuel L Jackson.
Foxx nabbed the part after a dramatic search that started with Will Smith and included Terrence Howard, Chris Tucker and Idris Elba, reports Contactmusic.
The film is set in Mississippi during the days of slavery and tells the story of a slave named Django, who is liberated by a German dentist-turned-bounty hunter (Waltz).

MJ named greatest singer of all time
Last updated on: June 23, 2011 18:13 IST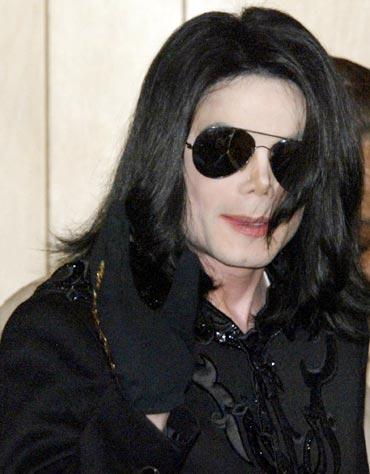 King of Pop Michael Jackson has been crowned the greatest singer of all time, just days ahead of his second death anniversary.
Fans have honoured the late pop star by voting him into top place in a new NME.com poll, reports the Sydney Morning Herald.
Jackson, whose score was 9.02 out of 10, beat Queen frontman Freddie Mercury by 0.7 points, while Elvis Presley placed third scoring 7.7.
Guns N' Roses star Axl Rose came in fourth and John Lennon rounded out the top five.