Here's How Much Money Bipasha Basu's Horror Movies Have Made
July 22, 2014 09:11 IST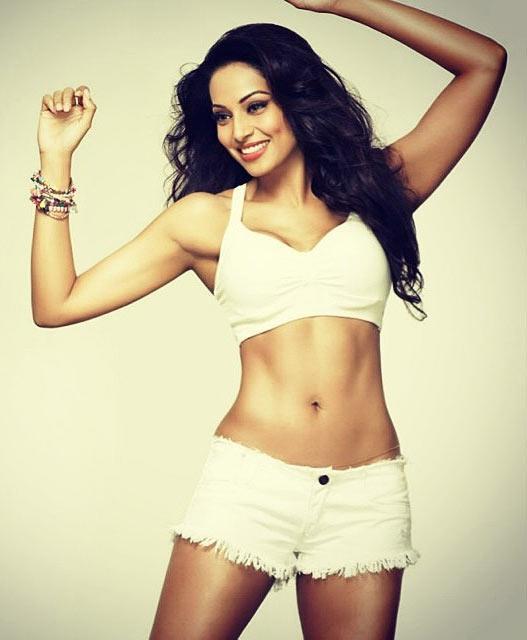 Bipasha Basu seems to have got the fear factor right.
She has made a career out of horror movies and thrillers, and it's not going to stop anytime soon.
She will be seen next in Creature, a horror film, that has been dubbed as India's first 3D monster thriller science-fiction film. It has been directed by Vikram Bhatt, and will release on September 12.
She has also signed up Alone, yet another horror movie, where she will play conjoined twins. The film is a remake of a Thai horror of the same name. It has been directed by Bhushan Patel (of Ragini MMS 2 fame).
And why is Bips doing so many horror movies? Because they make money, of course.
Okay, so not all of them.
Here's how much Bipasha's horror movies have made.
Please click Next to find out.
Aatma
July 22, 2014 09:11 IST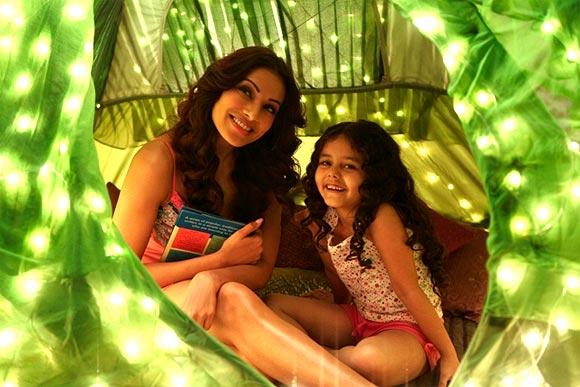 In this horror movie, the terror was created by Nawazuddin Siddiqui, even as Bipasha did what she could to save her child.
Expectedly, she battled horror with her steely resolve and director Supran Verma ensured that she had a decent follow up success.
Box office collections: Rs 10 crores.
Raaz 3
July 22, 2014 09:11 IST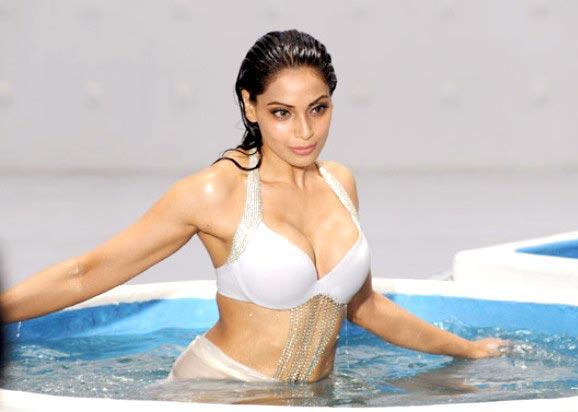 As she was going through a dull phase in her career, Bipasha turned to the man she could trust -- Vikram Bhatt -- to help her and boy, did he!
In the third installment of the movie that made her a hit in the first place, Bipasha played a negative role, and won the audiences over.
Box office collections: Rs 70 crores
Darna Zaroori Hai
July 22, 2014 09:11 IST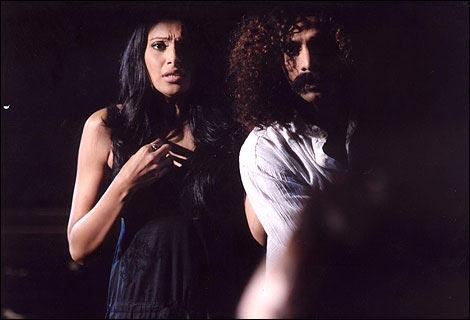 Bipasha appeared in one of the many stories in Ram Gopal Varma's Darna Zaroori Hai.
She had Arjun Rampal for company, whom she took for a ride, until of course, the twist in the tale.
Box office collections: Rs 7 crores
Madhoshi
July 22, 2014 09:11 IST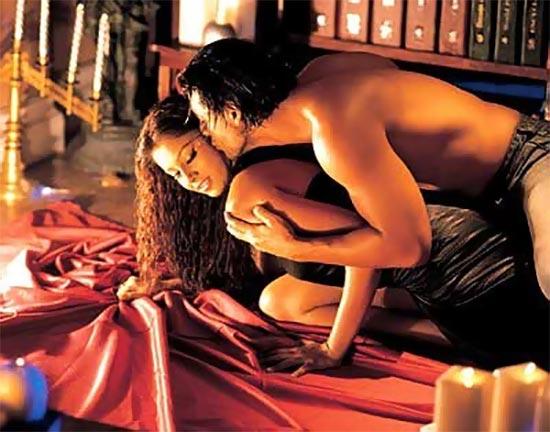 Way back in 2004, when Bipasha was trying to carve out her niche in the industry and compete with the then top actresses like Kareena Kapoor, Rani Mukerji and Preity Zinta, she decided to take up Madhoshi opposite John Abraham.
A psychological thriller, Madhoshi did not live up to promises.
Box office collections: Rs 3 crores
Chehraa
July 22, 2014 09:11 IST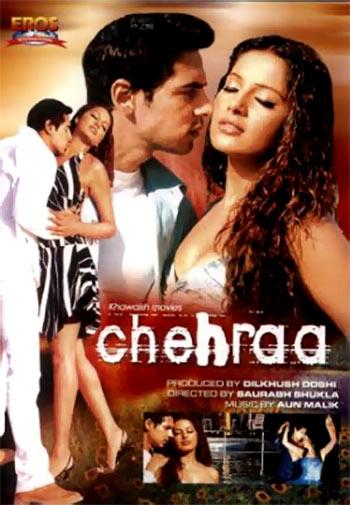 Chehraa was yet another psychological thriller.
This was an interesting phase, as Bipasha was doing films with her ex-flame (Dino Morea) as well as her then current partner (John Abraham).
Chehraa had its moments and Bipasha played a tormented soul well too.
Box office collections: Rs 1 crore
Rakht
July 22, 2014 09:11 IST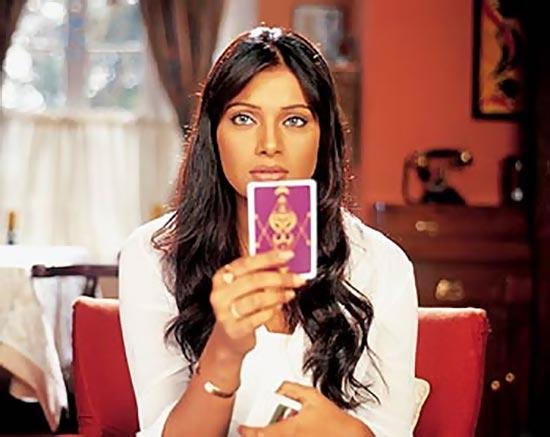 Bipasha played a psychic in Rakht.
There were a few chills and thrills but the overall narrative was haphazard. Bipasha tried to get serious but the film, despite being a multi-starrer, didn't go anywhere.
Box office collections: Rs 5 crores
Rudraksh
July 22, 2014 09:11 IST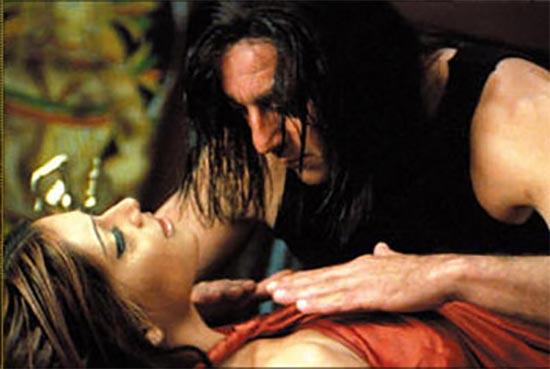 The past, present and future clashed together in this hotchpotch of a tale. Even Bipasha must have been wondering what she was doing in it.
Sanjay Dutt and Suniel Shetty saw themselves on warring ends, while Bipasha played a paranormal researcher in Rudraksh.
Box office collections: Rs 7 crores
Raaz
July 22, 2014 09:11 IST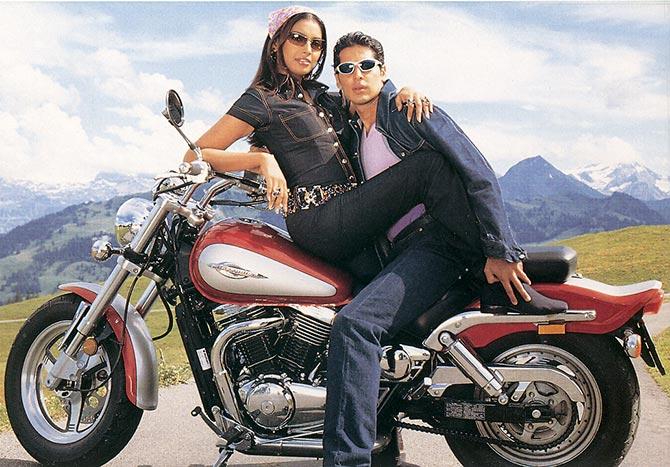 It all started with Raaz.
Known as a down-market genre where only small-time/out-of-work actors expressed any interest whatsoever, horror wasn't known for its technical prowess, music or promotion.
The Bhatts thought differently and the trio of Mahesh, Mukesh and Vikram came together while bringing Bipasha on board.
Bips was in a mood to experiment, and the film created box office history.
Box office collections: Rs 21 crores