'I am not a hero. I don't have a face like Salman Khan'
Last updated on: March 6, 2013 18:00 IST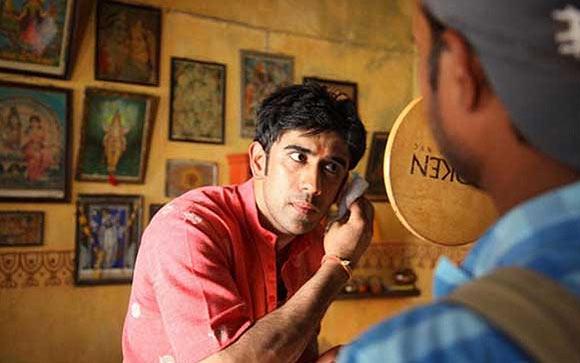 Amit Sadh got his real taste of success with the recently released Kai Po Che.
Sure, he saw some fame thanks to his television serials, especially Bigg Boss and Nach Baliye.
But acting in films has been a longstanding goal. After many rejections, Amit auditioned for and landed a role -- that of Omi -- in the film that has been getting a good press.  
It's obvious from this interview with Patcy N that the actor, about whom little is known, is well grounded, knows his strengths, and is looking forward to the fruits of his success.
What is the best compliment that you have got so far for the film?
There are so many compliments coming since the time the movie released and they haven't stopped yet. I am attending to calls 24 x7. It is just so sudden.
A very big filmmaker called -- I won't name him because I don't want him to think that I am cashing in on his compliment -- and said 'you were exceptional, you don't need to say dialogues, your eyes say it all.' It's a huge compliment for somebody who has just started. 
The movie doesn't work because of an individual. It works as a whole. So, all of us did a good job. I am just happy that my movie is doing well and it has touched the right chord in people as we wanted it to. It has made some noise.
I am happier when people tell me the movie is good, rather than when they tell me I am good in the movie.
'Some people said I did not have a good face'
Last updated on: March 6, 2013 18:00 IST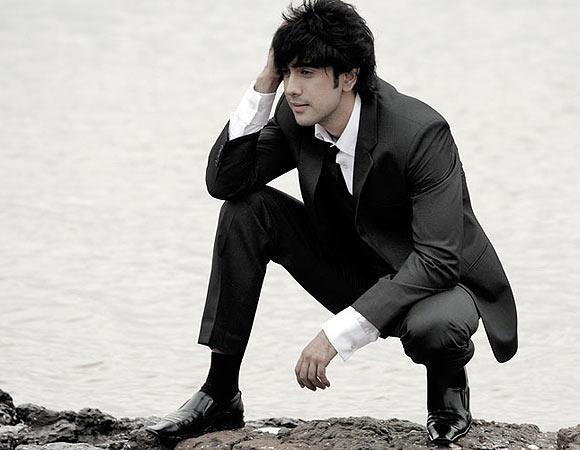 How do you feel about this sudden stardom?
I am just an actor who earlier worked in television and now I am working in films. I am just lucky that my audience loves me in both TV as well as movies.
My seniors have been nice to me and my directors like my work and they are thinking of giving me more work.
I am just happy. I don't know whether I am a star, but I am being accepted and people like me and my work.
 How did you land this role in Kai Po Che?
Casting director Mukesh Chabbra called me for an audition. Gattu sir (Abhishek Kapoor), my director, liked what I did and I landed the role.  
Gattu sir did not know I was a television actor. He knew only three months after the shooting started. I got this role on sheer talent.
I did not like my own audition. I did not do much. I sat in a corner without any lines and scratched my feet. But I guess Gattu sir was in a good mood and he took me in the film.
By the time I auditioned, I was mentally very tired. I had been trying for five years to act in films and kept getting rejected. When you are rejected from all over, you don't like yourself.
I had started doubting myself as an actor as so many people told me different things: some said I did not have a good face, some said I don't know acting, some said my audition tapes are not good, some said you are from television and you want work in films.
So I started thinking that may be there is a problem with me and I should look for some other job. My morale was down. Therefore, I am grateful to my casting director who actually took care of me during the audition.
Actors are like small children; you show them a little love and they will open up to you. If you yell at them, they will shut down on you.
'I started looking for films but was rejected everywhere'
Last updated on: March 6, 2013 18:00 IST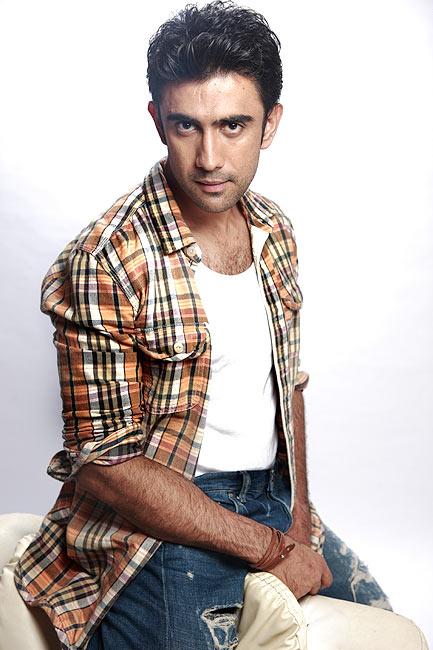 Tell us about yourself.
I am from Delhi. I went to La Martiniere boarding school in Lucknow. I never went to college for reasons I don't want to go into now -- one day I will write my autobiography and you can read it then.
I started working. I am good at adventure sports and taught rock climbing, trekking and other stuff. My friends would give me business; you could say I was Raju guide of the mountains. I did all this for two years.
So, where did acting come in?
One day I went for a play reading of Ek Aur Dronacharya by the Yatri group. I listened to that reading session and loved it. All of a sudden I thought I should act and came to Mumbai to be an actor.
For the first six months, my very close friend Nahen would quietly put money in my account and my finances were taken care of.
After six months, I got a role in the television show Kyun Hota Hai Pyarrr (2002) made by Neena Gupta. I did television shows for a few years. But I did not like what I was doing.
In between I had also done a small role in Phoonk 2. I realised what I was doing is not acting. I made a house for myself and I had a car, I eat good food wear good clothes, every four months I go on vacation... I am just living my life, and I should do films now. 
In 2007, I started looking for films but was rejected everywhere. At that time, people from television did not get a chance in films. I was very frustrated. I thought to myself that I have to learn acting properly and I have to go to some new place.
I decided to go to New York. I sold my house and my car and went to the Lee Strasberg Theatre Institute in New York to study acting.
I returned after two years and started looking for work again. I immediately got Sonu Sood's Maximum in 2011 and in February 2012, I signed Kai Po Che.
'I have to really work hard on my films'
Last updated on: March 6, 2013 18:00 IST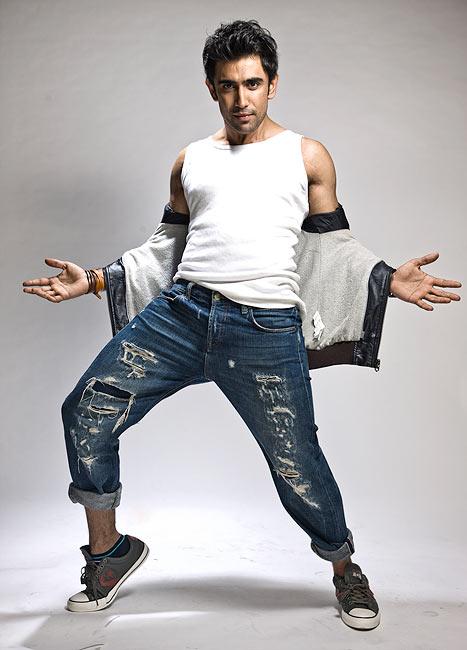 Have you got more films in hand?
I haven't signed any films yet but I am reading many scripts. Within a week I will be able to tell what films I am doing.
I am not a hero. I don't have a face like Salman Khan. I don't look good; I look very normal so I have to concentrate more on my acting skills. I have to really work hard on my films. If I was good looking, it would be different.
I look for a story where I can become something else, and to do that, you can only do one film at a time. For my role in Kai Po Che I had become Omi. You can't see Amit anywhere in there. Now I just want to be a different character.
You were all youngsters in the film; what was it like working together?
They are all good people, I am close to all but I am closest to Gattu sir and Raju (Raj Kumar Yadav).
We were all the same age group so we all loved each other. I have learnt a lot from all of them. They are good actors and good human beings. They were all so hard working that I would be inspired to work harder from them.
'During the film, I never partied'
Last updated on: March 6, 2013 18:00 IST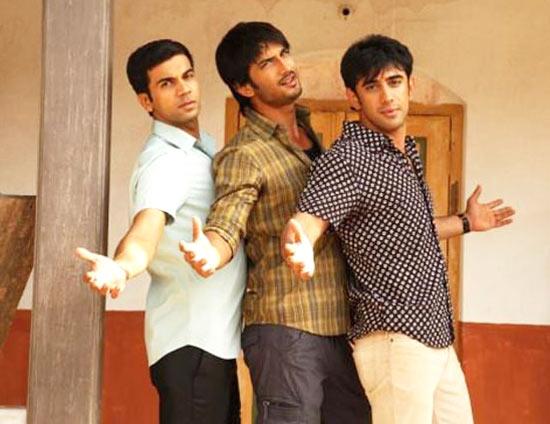 What did you learn from all of them?
I learnt Raj Kumar Yadav's clarity (in dialogues) and he is a real actor. Sushant Singh Rajput has good focus. I learnt that from him. Amrita Puri is full of energy; she is always laughing and talks to everyone very nicely.
From Gattu sir whatever you learn is just not enough. He is so full of knowledge. He is so honest and visionary. We are so proud of the film he made.
Were you partying on the sets as you were learning?
I am partying now after the film has released.
During the film, I never partied. Gattu sir would call me for a party but I would say let us finish the film and after the release I will party. So now I am partying and enjoying.
Tell us about your family.
I don't want to talk about them. I want people to talk about my work. I don't want to talk about my personal life and make people think I am gathering sympathy.
I have had a very difficult life but I don't want to talk about all that.