Five things you DIDN'T know about Aamir Khan
Last updated on: December 17, 2013 19:27 IST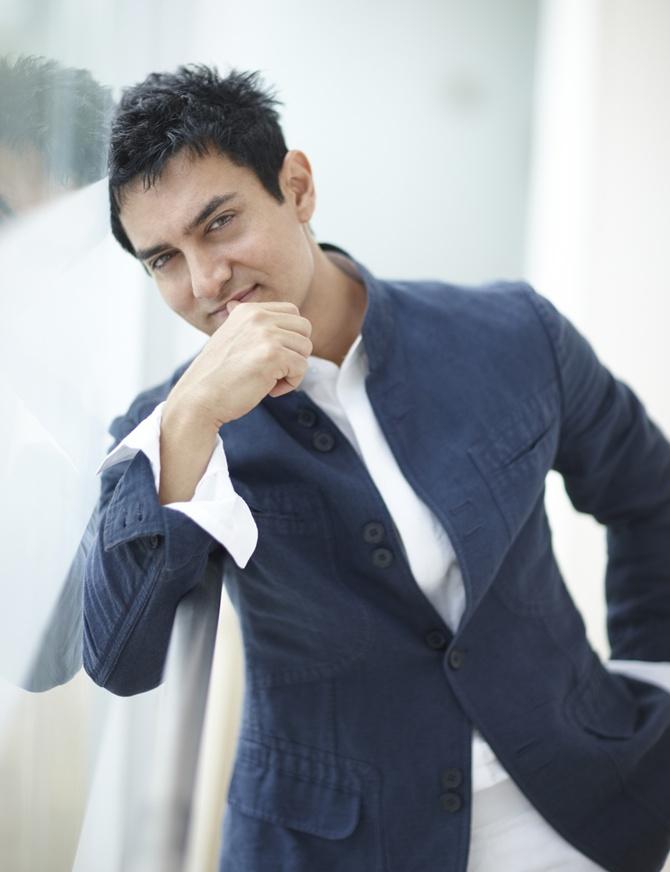 Koffee With Karan isn't just about who's dating whom or like the bold concept of the latest season, who's sleeping with whom. We get to know our stars better as well.
A new series about the things you didn't know about the stars before they appeared on Koffee With Karan.
Aamir Khan isn't known as Bollywood's most reclusive star for nothing.
He doesn't attend award shows (the last time he danced on stage, we heard on KWK, was 13 years ago!) does one film a year and parties only with family and friends.
Days ahead of his new film Dhoom 3's release, the star and his filmmaker wife Kiran Rao opened up to Karan Johar.
Five new things we learned about Aamir from KWK.

1. He has an eating disorder

Kiran, when asked in the rapid fire round to reveal a little known fact about her famous husband, started with his eating disorder.
Turns out, Aamir is a compulsive eater. By his own admission, he eats almost everything if he's not dieting.

We're not surprised though, considering Khan's well-documented food fixation on screen.

Kindly click NEXT for more...
2. He hates taking baths
Last updated on: December 17, 2013 19:27 IST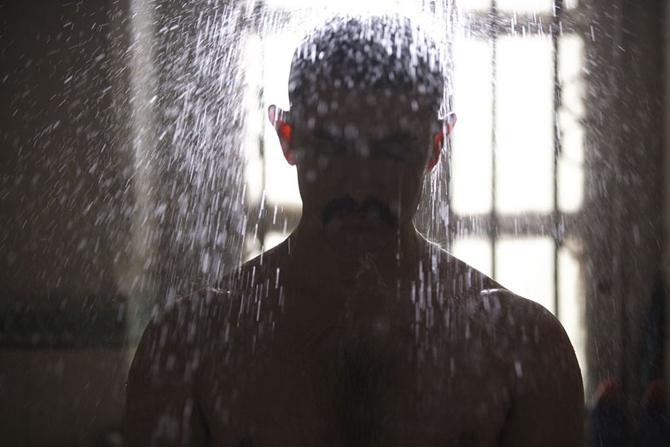 The Talaash actor hates taking baths.
In his defence, Aamir said on KWK, 'I'm a very clean person. I don't need to take baths.'
Two startling rumours he had heard about himself, Aamir revealed, was that he had married Preity Zinta and that he directed the films he produced.
He modestly rated himself 5 on 10 as an actor; as a director; as a father; as a husband -- and when pressed by Karan -- in bed.
Kindly click next for more...
3. He hates loud music
Last updated on: December 17, 2013 19:27 IST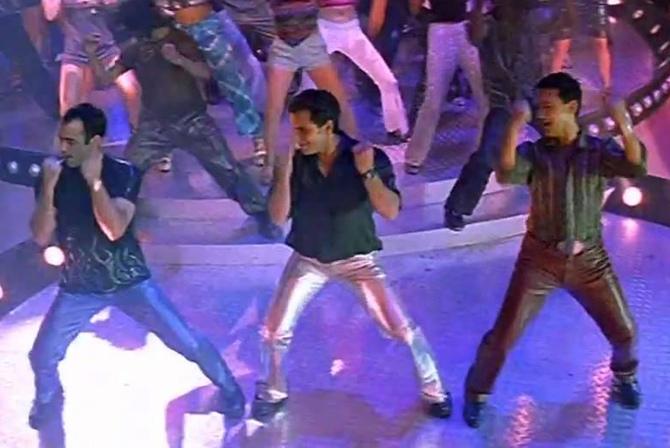 The reason he's not seen at many film parties -- or why he retires to a separate Aamir-and-friends room when he's at one -- Aamir explained, is because he hates loud music.
Karan Johar felt Aamir was the industry's biggest party-pooper, either retiring to a different room at a party or inviting the guests at that party over instead to his home!
Candid as ever, Aamir said he had turned down invitations to appear on earlier incarnations of KWK because he didn't like Karan then.
When the host gingerly inquired if Aamir had changed his opinion since, the star hummed and said he liked Karan now and had probably changed himself as well.
His candour, he confessed, often gets him into trouble at previews of films where he tells the eager folk who have made the movie that he didn't like the film at all.
Sanjay Leela Bhansali must have been furious, we suspect, when Aamir told him that he had disliked Devdas.
Kindly click next for more...
4. He had a tough time after his divorce
Last updated on: December 17, 2013 19:27 IST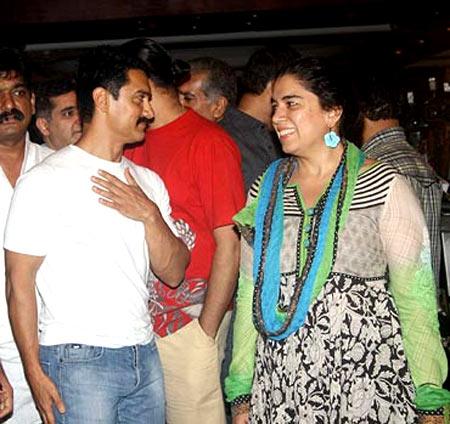 After he broke up with Reena Dutta, his first wife, Aamir confessed he spent the next 18 months in a very dark place.
He drank heavily during that time and it was then that Salman Khan re-entered his life, spending a lot of time with him.
Aamir, who had declared he never wanted to work with Salman after Andaz Apna Apna because he was 'rude' and a 'brat', got to know Salman better. Their friendship has endured and grown.
Aamir, Kiran added on the show, was like a tinderbox those days, and in the early days of their relationship. Anything could trigger him off.
Aamir felt he had become a better person and learnt to forgive more easily.
On the show, his affection was Salman was evident as was his to-be-read-between-the-lines view of the other superstar Bandra Khan.
Clearly, he is not as fond of SRK as he is about Salman.
He revealed he had tried to mend fences between Salman and SRK after their brawl, but had failed. 'Life is too short,' Aamir felt, for such feuds to persist.
On the KWK season premiere, Salman was certain he could never be buddies with SRK again.
Salman revealed what a genuinely sweet bloke he is when he revealed that he discouraged anyone trying to badmouth Shah Rukh in his presence, trying to score 'brownie points.
Kindly click Next to read more...
5. He is a prankster
Last updated on: December 17, 2013 19:27 IST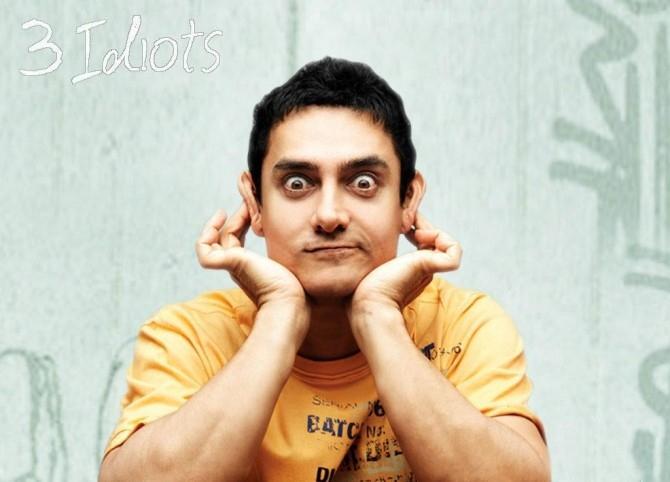 Aamir is a prankster, something that contradicts his famously serious image (at one point on KWK, nephew Imran Khan advised 'AamirMamu' to 'lighten up').

Ishq co-star Juhi Chawla recalled how Aamir and co-star Ajay Devgn 'ragged' her so much that she fled the sets one day.
The next morning, two large teddy bears landed at her home accompanied by an apology note from Aamir.
Suitably mollified by the gesture, Juhi returned to the sets where she later discovered that the teddies had been 'borrowed' from the props required for a scene.