'Women are perfect human beings'
Last updated on: December 27, 2010 17:08 IST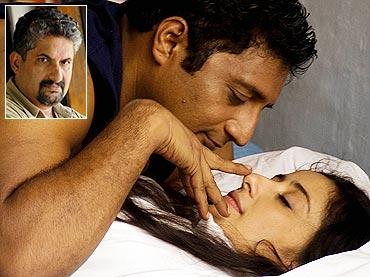 National Award winning director Shyamaprasad is back with a psycho-sexual film called Elektra, on woman's love, desires and revenge. The story develops in the backdrop of the mysterious death of the head of the family. Elektra is an adaptation of the Greek drama of Electra, daughter of Agamemnon and Clytemnestra.
The film has an incredible star cast comprising of National award winner Prakash Raj as Abraham, the head of the family, Nayantara as Elektra, and Manisha Koirala as Diana, her mother.
Elektra is now making rounds at various festivals. It was screened in the IFFI Goa as well as International Film Festival of Kerala (IFFK). Last week, it had its international premier at the Dubai International Film Festival, where it was the only Malayalam entry.
As the film gets ready for release, the director shares the experiences of making Elektra.
Your film Elektra was shown at the IFFI and IIFK. How was the response?
It was received well in festivals. I am really happy with the initial responses.  When it was screened at IFFK, the turnout was really fantastic; 90 percent of the viewers were young. People even sat on the floor in the theatre screening the film.
That was the kind of excitement I saw. I am really moved by the changing sensibility of people towards cinema.
Last week it was screened at the Dubai International Festival and I am overwhelmed by the response there. I really wish Elektra gets the same kind of reception when it hits the theatres.
'I thought adapting Electra for the silver screen would be a challenge worth taking'
Last updated on: December 27, 2010 17:08 IST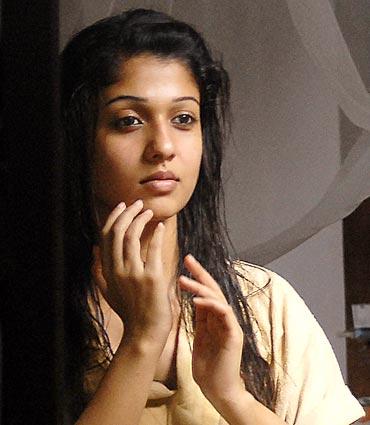 Why did you choose the Greek drama Electra as a subject?

It was a long cherished dream. I had this in my mind even when I was studying at the School of Drama. I was really very much influenced by the Greek drama, the strong female character, her love towards her father, her piousness, how she uses her brother to kill her stepfather, etc. I often felt that it has got the entire recipe for a good film.

After Ritu, when I was thinking about my next film, this Greek drama resurfaced. Nayantara showed interest in working with me. That was when I thought adapting Electra for the silver screen would be a challenge worth taking.

Most of your films are women centric. In Elektra too, you have not one but two strong female characters. Is it intentional?

No, no, not at all. It just happened. To be human is a critical factor, whatever I do, whatever subject I choose, I try to revolve it around human relations, be it Agni Sakshi, Ritu or Ore Kadal. The dilemma within the heart  is what interests me. I am not interested in huge spectacles, history or men overcoming evil.

It is not intentional on my part to choose only women-oriented subjects. In my film Akale too there were two strong female characters -- Margaret and Rose -- but the central character was Neil.
My next film is with superstar Mammooty and the treatment will also be like my other films.

I would say, women are perfect human beings. They gracefully handle every role in life; be it as a daughter, wife, mother or friend. They are complete, balanced persons. They laugh, cry and love; they also have darker overtones to their behaviour. And I love to handle subjects that are often untold.
In Elektra my central character happens to be a female and she is a woman with all these feelings.  I like presenting the different shades of women which are often neglected.
'Manisha Koirala said she wanted to work with me'
Last updated on: December 27, 2010 17:08 IST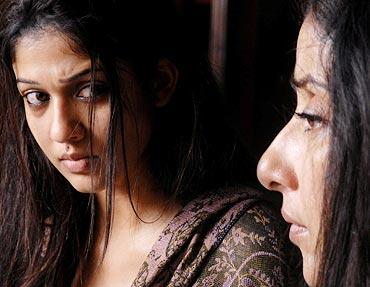 What was the reason for entrusting such a strong role to Nayantara?

Everyone has this question. To be frank, after Ritu, I happened to meet Nayantara and she said she was really interested in doing movies with me. She was very keen on doing a meaningful role, something with substance. Usually she does those, you know, the glamorous, superficial roles which I guess supports her career. But she nursed the desire to do much deeper roles. Thus Elektra happened.
I would say the entire project came because of the enthusiasm of Nayan, Manisha and Prakash Raj. Without their support, the project would not have happened in such a way.

Why did you cast Manisha Koirala?

Diana, the character Manisha does in the movie, is a mother of two -- Elektra and Edwin.  She is the young, sensuous and graceful wife of Abraham.
At the initial stages of scripting itself, I had drawn a picture of the character in my mind and I wanted somebody very attractive yet very powerful to do the role. There was nobody I could think of other than Manisha.  In terms of beauty, the inner quality of the character she identifies with and her experience in films, she was the perfect choice for me as Diana. When I approached her, she loved the script.  She said she wanted to work with me and said would definitely be part of my dream project.

I appreciate her move, as Malayalam as a language is really tough to learn and pronounce for an actor. But she pulled it off so gracefully. I have full admiration towards her and her work.
'Nayantara surprised me with her performance'
Last updated on: December 27, 2010 17:08 IST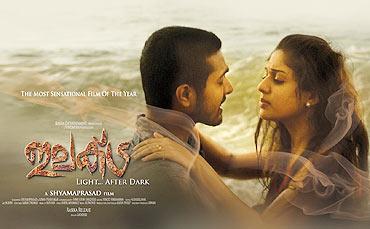 How do you strike a balance between Elektra and Diana, the two female characters?

The two female characters Elektra and Diana are so critical and they are almost equal in their dominance in the story. I wanted someone equally attractive, equally powerful and having the same kind of image, so that the balance within the film is maintained and Nayantara and Manisha fitted the bill perfectly. 

Nayantara's performance as Elektra is said to be outstanding.

Yes, she is outstanding. She surprised me with her performance. 

Why is it that all the characters in Elektra have a negative tint to them?

All human beings have their grey areas and I am more interested in exploring that. Elektra is a kind of psycho-sexual murder mystery. The story unravels in Amarath the ancestral house of Abraham, which has a long history of mysterious deaths and sly relations.
Abraham, the planter comes from Jaffna to his ancestral home in central Kerala unaware of the unpleasant things waiting for him. On the night of his arrival, he dies under mysterious circumstances and the cloud of suspicion falls on everyone. 
But Elektra, who is madly in love with her father, points her finger at her mother. Elektra also succeeds in convincing her brother Edwin, a mamma's boy, that their mother has poisoned their father, and that she plans to kill Isaac, the estranged cousin of Abraham who is Diana's lover.

Be it Abraham, Isaac, Edwin, Elektra or Diana, all have negative shades. They are all human beings with normal feelings. They all feel love, possessiveness and have hidden agendas for their loved ones. Life is like that and every relationship has its own rights and wrongs.