'Drishyam is not inspired from any book or film'
January 07, 2014 09:09 IST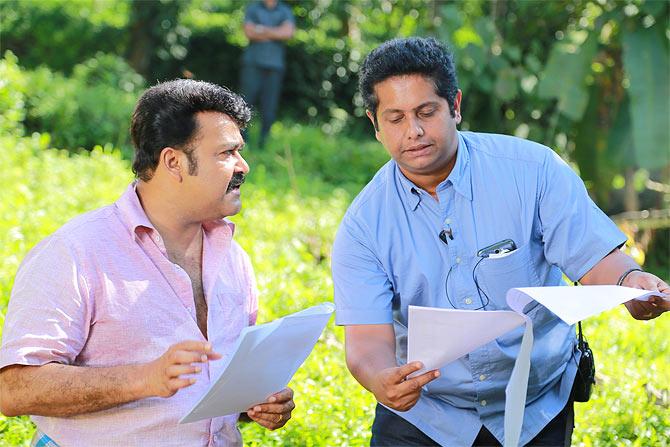 After the bumper hit Drishyam, writer-director Jeethu Joseph is the hottest property in south Indian films.
The movie, with Mohanlal in the lead, opened to high praise from all quarters, receiving rave critical reviews and record collections at the box office.
Drishyam is Jeethu's second hit of 2013, after Memories. His earlier films, My Boss, Mummy & Me and Detective were also hits.
There are allegations of plagiarism against the film. Jeethu's comments on Mammootty opting out of the project were also controversial.
In this exclusive chat with Vijay G, Jeethu Joseph explains it all.
There are allegations that Drishyam is inspired by foreign language movies like the Japanese movie Suspect X.
I am yet to watch Suspect X. I haven't read Devotion of Suspect X on which that film was based.
Let me make this clear: Drishyam has not been inspired by any book or film.
There has been a definite inspiration from a real life event though.
But I can't reveal more about the event, as it will turn be a spoiler for those who haven't seen the film yet.
'The rights of Drishyam have been sold for a good sum'
January 07, 2014 09:09 IST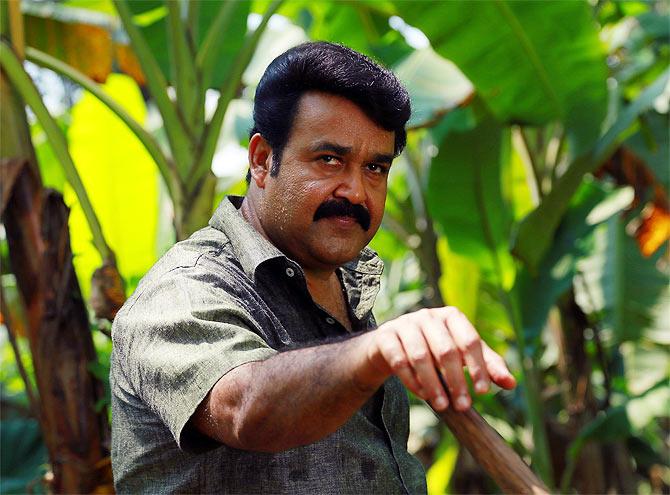 Did you expect Drishyam to be such a big success?
Not really. I usually start working on a film after the script is complete.
I was confident about Drishyam. But there were doubts as well about how it will be received. The response has been absolutely heartening.
The other language rights of the film have fetched amazing revenue.
(Smiles) Yes, the rights have been sold for a good sum. But the sums being discussed are exaggerated.
Both in Memories and Drishyam, the narration gets faster after a slow paced first half. Is that deliberate?
Of course. Thrilling stories should go ahead in a zigzag way. That is the technique used in most celebrated thrillers in Hollywood.
Like, some minutes of dialogue follow a nail-biting action sequence, which gives the viewer breathing space.
Memories had to show the monotony in the life of the hero. We made that happen by pacing the narrative accordingly and by proper lighting.
In Drishyam, some crucial aspects of the story were conveyed during the scenes that you mention as being slow paced.
'Mammootty has been encouraging and has supported me all along'
January 07, 2014 09:09 IST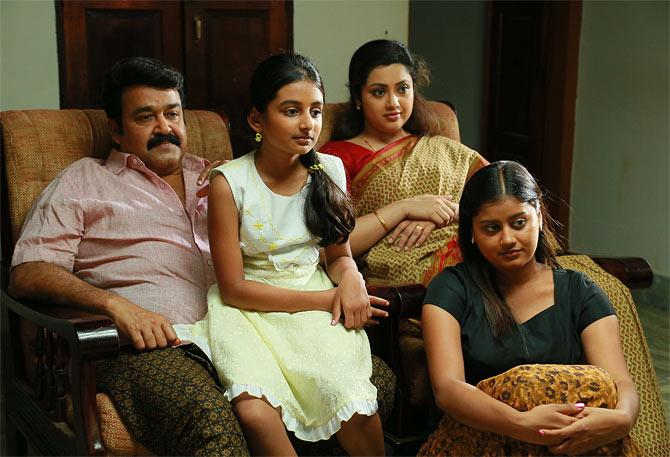 You have been quoted as saying that Mammootty is the reason for the success of the film. What did you mean by that?
I have never said so.
But it is true that Mammootty has been supporting me all along.
It is well known that I had approached him with the script. He loved the script but needed some time before he could do it.
He told me to go ahead with any other actor if I wanted to do the project immediately.
He has been encouraging all along.
Some reports suggest that you got the idea of the film from an assistant director who wanted to do a project with Sreenivasan in the lead.
An assistant director had approached me to write a script based on a character.
When I couldn't develop it beyond a point, I told him that I would narrate another story of mine to him. He liked it.
I decided to include that particular character suggested by him in the script. But later he wanted to make it a humorous theme, which was not agreeable to me.
I decided to direct the project myself. He wanted his character back, to develop it into a film as per his own idea.
I removed that character from my story and developed the script in my own way. I have not used any idea or characters from anyone else in this script.
What next?
As per the contract, I have the option to direct the Tamil and Hindi versions of Drishyam.
I am also working on a film that has been scripted by another writer. The announcement will be made very soon.