'I don't let controversies affect me'
June 4, 2009 18:37 IST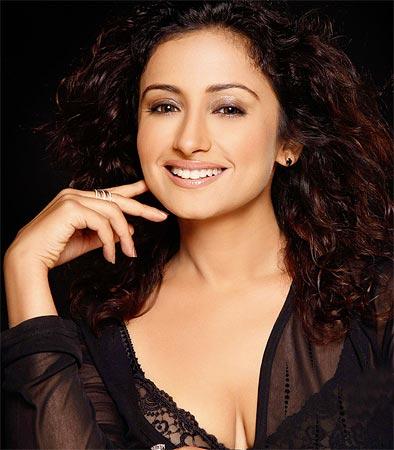 Divya Dutta seems to be in the middle of an image change. From her traditional roles in films like Shaheed-e-Mohabbat, Veer-Zaara and Delhi 6, the actress has now adopted a sexy and glamorous image. And has signed on some controversial movies too. Her lesbian act in her upcoming film Monica and her raunchy kiss in Hissss is already making news.
She tells Patcy N why she decided to get sexy.
Tell us about Monica.
Monica is about a journalist, who comes from a small town and wants to make it big in life. She uses people to become famous. The film is inspired from real life stories of journalists like Shivani Bhatnagar [an Indian Express reporter, who was murdered on January 23, 1999] and Madhumita Shukla [a budding poetess from Lucknow, who was murdered on May 9, 2003].
I am looking different in the film -- very bold and brash. My character is a go-getter. I have not done a role like this before. I have five different looks in the film
Did you have to prepare yourself mentally for the lesbian act in the film?
It is just a small scene that hints at it. There was nothing to make me uncomfortable. We are professional actors and the scene has been done very nicely.
'Mallika would sit for hours in the same position'
June 4, 2009 18:37 IST
Tell us about Hissss.
It is a story of a nagin. I play Irrfan Khan's love interest.
I can't say much about the story but there are two parallel stories going on. I have some rocking scenes with Irrfan. I think very highly of him as an actor. He's the best actor we have. This is my third film with him besides Dubai Return and Aajaa Nachley. We share a superb chemistry. He is a friend too, so it becomes easier to work with him.
What about working with Mallika Sherawat?
I was very impressed with Mallika. She's very hardworking. I admired her patience because to put on that kind of make-up and then sit for hours waiting for the shot to happen... I think I'm a very restless soul. She would sit for hours in the same position.
I think we share good vibes, we have great chemistry. We've done some impromptu stuff and that has worked well for the film.
'When I cried in a scene, Jennifer Lynch would cry with me'
June 4, 2009 18:37 IST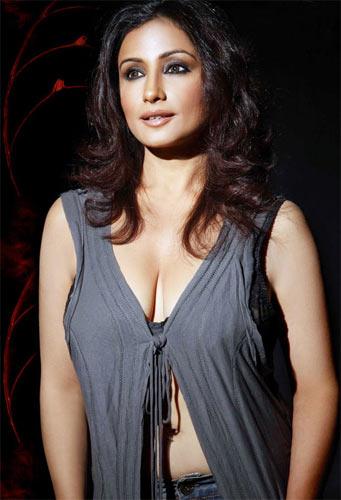 How was it working with director Jenniffer Lynch?
She's the best director I've worked with. She is very passionate about her work -- very emotionally charged. She can take you through the scene so well that she charges you up. She dealt with Indian emotions effortlessly. I had some really difficult scenes. When I cried in a scene, she would cry with me. If I did something funny, she would sit in a corner and smile at me. It was a pleasure working with her.
You have done a take on Marilyn Monroe.
Yes, in Vinod Pandey's Chaloo Movie. It is a story of a wannabe actor, who is a huge fan of Marilyn Monroe. She looks up to her, she idolises her and dresses up like her. But the story is not about Marilyn Monroe.
'Chehere is not about Meena Kumari and her sister'
June 4, 2009 18:37 IST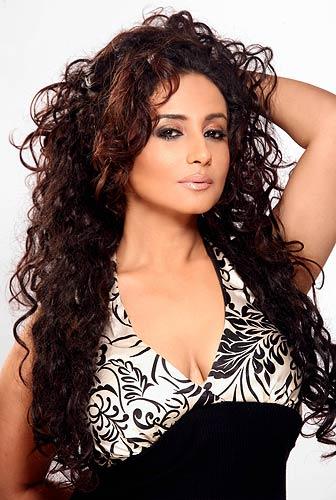 You are doing a film called Chehere as well.
Chehere is a period film about sibling rivalry because both are actresses. Manisha Koirala and I play sisters. I don't know if it is based on a true story but some people are trying to bring in similarities between Meena Kumari and her sister. But I am not sure. As far as I know, it's a fictitious story.
It has been directed by Rohit Kaushik. Most of the film is in black and white to capture that era.
What about your other film, Haat The Weekly Bazaar?
It's a serious issue-based film. It is written and directed by Anu Kapoor's sister Seema. I play a village girl in this film. She's not happy with her married life and so she rebels. She goes and starts living with someone, and then realises that this is not what she wanted from life. So she tries to rediscover herself.
'I don't look for banners or big directors'
June 4, 2009 18:37 IST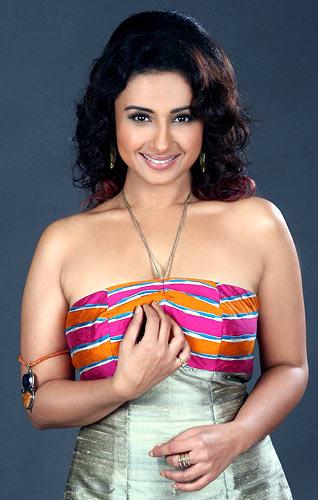 What is your role in 21/5/1991 The Hunt for Rajiv Gandhi's Killers?
I play Nalini [an accused in the Rajiv Gandhi assassination case]. It is a true life story. It will be directed by AMR Ramesh.
You are working in an American film directed by Fred Holmes.
Yes. This will be my second Hollywood film after Hissss. It's called Heart Land. It's an emotional comedy. They had seen my work and called me. I liked it and took it up.
How do you select your projects?
I go by instinct. If I like anything, I go ahead and do it because your heart never guides you wrongly. I don't look for banners or big directors.
'Madhuri Dixit advised me on losing weight'
June 4, 2009 18:37 IST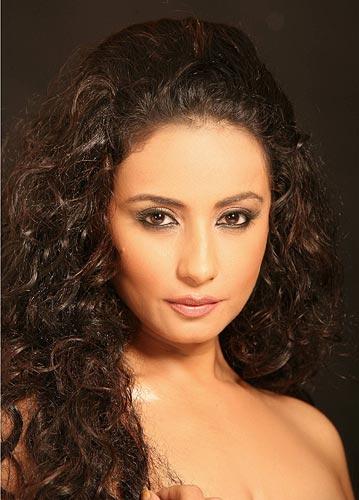 Controversy seems to follow you these days, thanks to your choice of films now.
I don't know how I become part of controversies. But there must be something in me that invites controversies! But I am okay with it. I don't let controversies affect me.
What made you turn glam?
I did not lose weight for a film. On the sets Aaja Nachle, Madhuri Dixit and I were discussing health and fitness, and she told me what she does to keep fit. She asked me to give it a try too. So I started following her tips, and got hooked on to it, thanks to the compliments. 
Suddenly the roles that were offered to me changed from girl-next-door to glamorous, sensuous women. So I'm enjoying it.
I am a Punjabi, so I would have junk food. It's not that I eat too much but I didn't eat right.
'I feel like a newcomer'
June 4, 2009 18:37 IST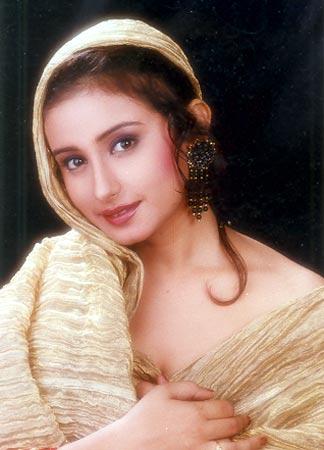 You have been in the industry for 14 years. How would you describe your journey?
Today, I am doing all that I wanted to do all those years ago. It feels nice to be having roles written for me now. I feel like a newcomer.
I started my career long ago but everything changed for me after Veer-Zaara. That's when good films started coming in like The Last Lear, Welcome To Sajjanpur and Delhi 6. But I think every newcomer takes about five or six years to make his mark in Bollywood. It has been a great journey. I don't regret anything. I have enjoyed everything.
You came from a small town and your parents were not supportive.
I come from Ludhiana, Punjab. I was spotted in a talent hunt. Initially there was no opposition from my house, as I was very good academically. Later, I did face some opposition but my mother and immediate family stood by me. My mother said that if you are keen on it, we will not stop you. I am so glad that she did not stop me.
When I came to Mumbai after the talent hunt, I bagged my first film Suraksha, opposite Suneil Shetty. I did some television too.
'I'm doing my best work now'
June 4, 2009 18:37 IST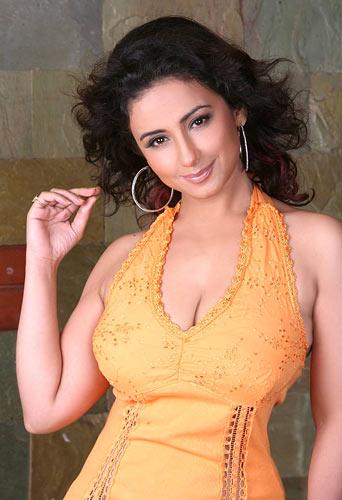 What other projects do you have on hand now?
There's Subhash Ghai's comedy Hello Darling, Love Khichdi with Randeep Hooda and Masti Express with Rajpal Yadav. I will play a prostitute in a yet-untitled film.
I'm doing my best work now. But I'm really looking forward to Monica, Haat The Weekly Bazaar and Hissss.