Nikitha: I'm against infidelity
Last updated on: September 22, 2011 14:01 IST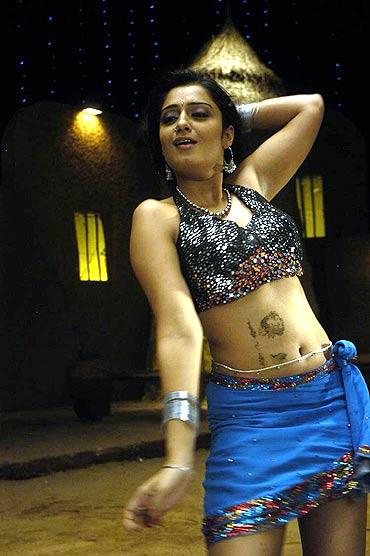 Kannada actress Nikitha decided to clear the air about the controversy arising from actor Darshan's arrest earlier this month. The actress had been banned from the industry for her rumoured affair with the star, but that has now been lifted.
She gave her version of the story on Rediff Chat on Wednesday. For those who missed it, here's the transcript:
karan asked, hi nikitha....my name is karan ..am frm wellington. How is your career affected after this issue.
Nikitha answers,  Hi Karan, my career is the same.
BHARATH asked, HI NIKITHA..ARE THERE ANY TELUGU MOVIES?
Nikitha answers, A movie called Apartment is in the offing...
Divakarnishu asked, hi nikita...do yo have any bollywood offers coming up 4 you? i would love to see you in hindi movies too.....
Nikitha answers, Hi Nishu there are a couple of offer but haven't signed anything yet.
Chandru asked, Hi Nikhita, do you have any long term plans with Darshan?
Nikitha answers, Chandru no long term plans with Darshan.

'The issue hurt my name and reputation big time'
Last updated on: September 22, 2011 14:01 IST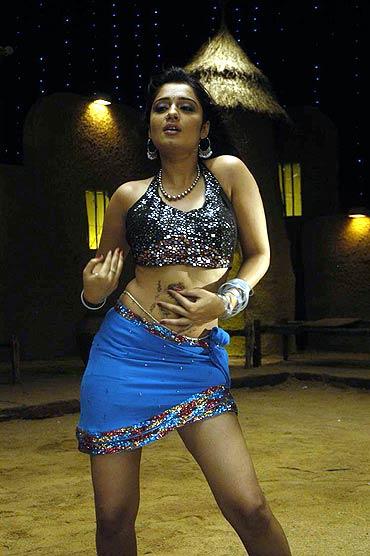 priya asked, hi nikita tell me one thing, of all Darshan's costars, why did vijayalakshmi name you? any particular reason?
Nikitha answers, HEy Priya..probably you should ask her that.
MOna asked, Hi Nikita: Did you really share relationship with Darshan?
Nikitha answers, Probably you should ask him that.
piqa3 asked, hi nikitha did this issue hurt you.?
Nikitha answers, Totally...it hurt me big time...especially my name and reputation.
ase asked, Hi Nikhita, Will you continue doing kannada movies or switch to Telgu industry forever?
Nikitha answers, That's a nice question, I still have some movies here so may be after that!!!
rkgleb asked, also your surname suggest you are a Punjabi, is that correct?
Nikitha answers, Yes I'm a Punjabi.
'Darshan didn't give me any plot in Mumbai'
Last updated on: September 22, 2011 14:01 IST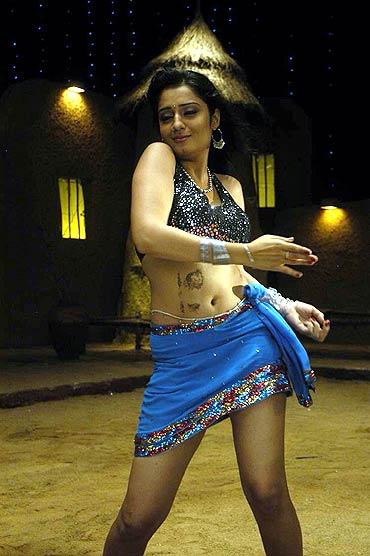 red1 asked, hw hv u coped wit the loss of your father few months back .... did it affect ur work
Nikitha answers, Father's loss affected me big time...I took a break for five months and then this thing happened.
Fan asked, Nikita, whats ur role in Muran? I'm a big fan of Prasanna and look fwd to seeing u too in the film next week..
Nikitha answers, Yea yea its a Tamil movie and am playing Chiran's housewife
rediblr1 asked, Did Darshan give you plot in Mumbai, if yes, for what reason?
Nikitha answers, NO he didn't, it's all rubbish.
'Muran is releasing and I have signed two more Tamil films'
Last updated on: September 22, 2011 14:01 IST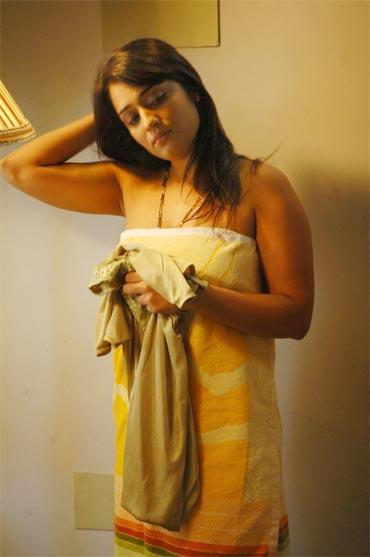 balaRockin1 asked, Hi Nikitha, I loved ur dance in Saroja (tamil film) especially that song (Koodana Kodi). Are you going to do more tamil films. Anything you are working right now??
Nikitha answers, Muran is releasing and I have signed two more Tamil movies and love doing the movies :)
surabhi asked, Do you feel vindicated ?
Nikitha answers, Yes...now i can breathe
ase asked, Rumors that you have bagged a hollywood flick opposite to Will Smith after this episode, is it true?
Nikitha answers, No!!
uyyu asked, how did u feel when Rajkumar family supported you?
Nikitha answers, The support was overwhelming...especially Parvati amma..
Abhinav asked, Hi Nikitha, how do u like to be recognized- A hot item girl or A talented actress? after 5 years
Nikitha answers, Talented actress cum hot girl.
'I'd like to be recognised as a talented actress AND a hot girl'
Last updated on: September 22, 2011 14:01 IST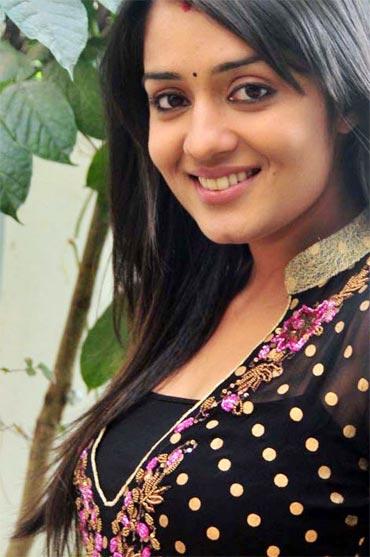 ase asked, What was your parents reaction when you were banned?
Nikitha answers, They were devastated, but they stood by me and it was a tough moment for my family
akki asked, What your plan for moving to bollywood from tollywood
Nikitha answers, No plans till now, but you never know where the future lands me
ase asked, Did you get enough contracts with this planned controversy?
Nikitha answers, Excuse me...it was not a planned controversy...and for the record, I didn't get any contracts!!
santugk asked, Hi Nikitha.. It is very unfortunate whatever that happened in your recent past but justice always prevails in the end. You did get a lot of support form your fans and well wishers from all quarters.. Please do not contemplate of quitting Kannada film industry. We love and adore you. You are one of the best things that has happened to Kannada film industry..
Nikitha answers, That's so sweet of you.. I would never think of quitting Kannada industry..time will heal everything and I will be there.
'I would never think of quitting the Kannada industry'
Last updated on: September 22, 2011 14:01 IST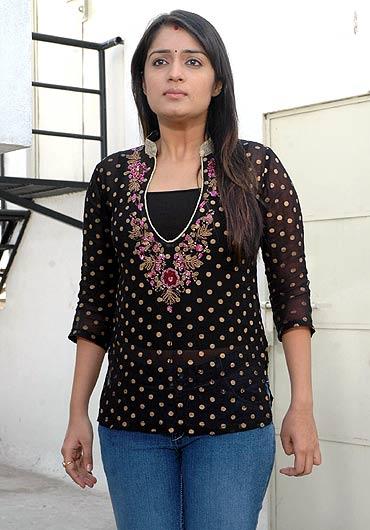 pravees asked, nikitha...u was doing good films in malayalam..then why the fleshy films in kannada
Nikitha answers, I love malayalam movies and you would see me doing more of it in future.
zac asked, Is this scandal a publicity stunt for ur new movie coz u seem too nice a girl to get involved in such a situation! all the best for your movie anyway!
Nikitha answers, Thank u so much, but this is no publicity stunt.
Amir asked, Pls talk about Muniratna. He was the one who made decision to ban nikitha. We all know Nikitha is innocent. So, rediff should have set up chat with Muniratna.
Nikitha answers, I'm no one to think what Muniratna Sir was thinking
Tapori asked, Hello Nikitha, Good Evening, I am Ramesh from Malaysia. Great to chat with you, briefly tell us about your ongoing projects and hobbies. Thank You
Nikitha answers, I'm doing a Tamil and Telugu... 3 Kannada movies and love reading philosophy books and love swimming.
'I will never wear a bikini'
Last updated on: September 22, 2011 14:01 IST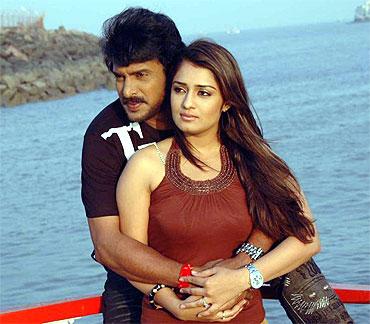 duffer asked, Thanks Nikitha, for the response, however can you answer my query about you creating a rift in Darshan's family. Being a women you should better clarify it on TV and may be speak to Darshan''s wife as well
Nikitha answers, I will look into it...I will give it a thought.
red1asked, niki, when are you getting married?
Nikitha answers, Time will tell.
iwku asked, Nikitha you are so sexy..when you will wear bikini in your film?
Nikitha answers, Never.
dillip asked, what kind of social works and responsiblities you take as a celerbity?
Nikitha answers, I support the Akansha group, go to a spastic society a lot and have been doing it since my class X.
'I'll be doing more Malyalam films in future'
Last updated on: September 22, 2011 14:01 IST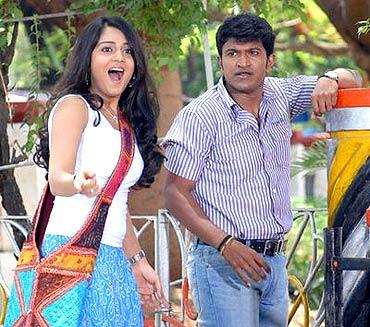 Ajith asked, whos ur favourite kannada hero who u like acting most with
Nikitha answers, Puneet Rajkumar and Darshan.

psgf asked, Hi, I just want to know has your opinion about kannada film industry changed after this incident?
Nikitha answers, A lot...I still love the support that I got from Sandalwood.
TrueManA asked, What is your opinion about women having affairs with married men? What will be your reaction if ur husband beats you black and blue for the sake of another woman?
Nikitha answers, I'm against infidelity.
Superb asked, Hi Nikitha.. First let me tell this.. you have amazing legs and nice figure.. What sort of roles interest u? I feel you have got some good roles till now in Telugu cinema. Any plans about portraying a super sexy & glamourous role in near future?
Nikitha answers, Thank you so much....I generally look at the script and then decide.

Harry PotterRajaMultan asked, You are Punjabi, born in Mumbai and works in Tamil/Telgu/kananda movies. How many languages you know?
Nikitha answers, I can speak Marathi, Gujrati, Kashmiri, Punjabi, a little bit of Kannada Malayalam, Tamil, fluent is Telugu.
Nikitha says, Goodbye and thanks a lot for all your support!!!