Ameesha Patel: Glad SRK told Shirish Kunder off
Last updated on: January 31, 2012 16:05 IST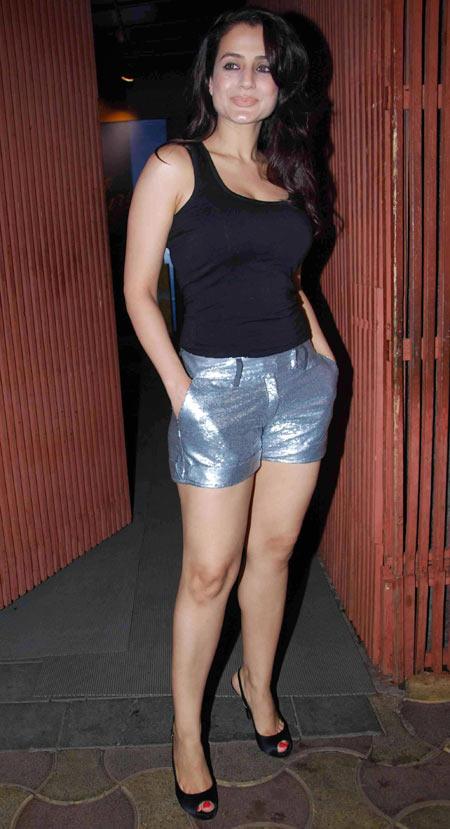 Here's what your favourite Bollywood celebrities are tweeting.
As the news about Shah Rukh bashing up Shirish Kunder spread far and wide, actress Ameesha Patel rushed to pledge allegiance to King Khan through her Twitter account.

'Shahrukh is supr rockin.. Good he gave it 2 shirish. people shud learn 2 b grateful to king khan, aftrall he has been so supportive 2 farah. Glad @iamsrk told shirish off n put him in place.srk has done so much 4 farah.they shud b grateful n not abusing srk. People like @iamsrk are seniors n shud be respected. I gave my opinion as I have a rite to. N u guys gave urs as u all have a rite to.srk is 2 dignified. @iamsrk is 2 dignified n wud nevr do anything unprovoked..he is too classy n a thorough gentleman,' she tweeted.

She also told a fan that SRK is the reason why Farah Khan has been successful in Bollywood: '@iamsrk is the reason for farahs success..shirish shud respect that n not talk bad of srk n take pangaa'.

Sherlyn Chopra too tweeted, 'Read about the SRK-Shirish fight which had taken place on sunday night.SRK is the most dignified man on planet Earth.More power to him!!! @iamsrk Hi Mr.Khan,read about the fracas on sunday night.We all know that u r a man of great dignity n of self-control. More power to you!!!.'

Meanwhile, Farah Khan's namesake jewellery designer Farah Khan Ali kept getting calls from people who mistook her for the filmmaker. 'Wish d press would do their HW. Got calls in d middle of work 2 asking me if @iamsrk slapped my hubby. Had to clarify im d jewellery designr,' she updated.

Ace photographer Dabboo Ratnani, who was present at the party, supported SRK. 'I was present at Sanj's party & Without Any Bias I Fully Support Shah Rukh @iamsrk,' he wrote.
Shirish Kunder won't file an FIR; SRK keeps mum
Last updated on: January 31, 2012 16:05 IST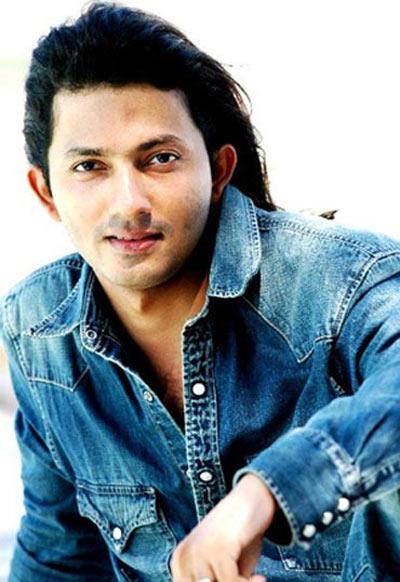 Shirish Kunder, meanwhile, denied filing an FIR or police complaint against SRK.

'Thanks for all your concern & wishes. We are very grateful. Contrary to rumours, we have no intention of filing a FIR or police complaint,' he tweeted.

He even appreciated the jokes on the incident and added: 'Some of your jokes on the incident were very funny. Including the ones on me. Keep up the humour. I'll be back soon.'

Whereas Shah Rukh Khan is still silent on the matter and instead of addressing the issue, updated about his work. 'Another long nite. Shooting for a public service msg film about education peace & harmony. Feels ironic when I read & see wot is being said,' he tweeted.
Preity Zinta turns 37!
Last updated on: January 31, 2012 16:05 IST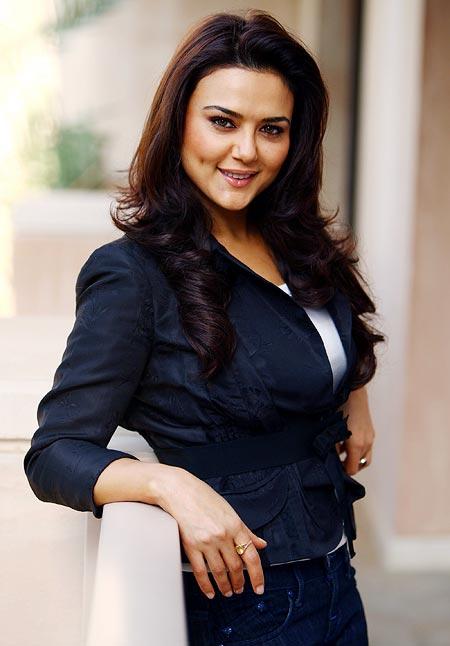 Bollywood stars wished Preity Zinta who turned 37 today.

Abhishek Bachchan tweeted: 'Here's wishing one of my favourites a very happy birthday @realpreityzinta have a super year Z, filled with loads of "tings".'

Riteish Deshmukh wrote: '@realpreityzinta hey wish you a very happy birthday P.Zee- have a fantastic year n a blockbuster debut as a producer. love always.'

Preity Zinta who is in Paris shooting for Ishq in Paris thanked everyone for wishes. 'Thank U Guys n Gals 4ur sweet Birthday msgs ! I have the biggest grin on my face reading dem.Thanx 4always putting a smile on my face ! Ting,' she updated.
Filmi updates!
Last updated on: January 31, 2012 16:05 IST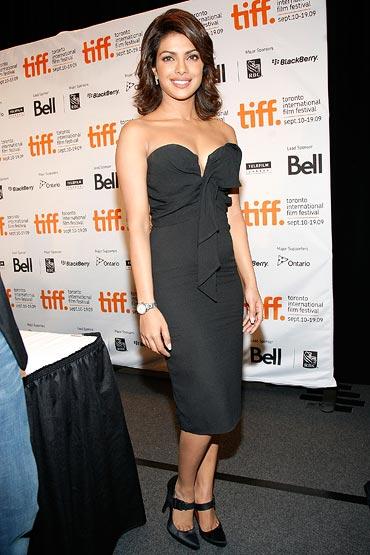 Priyanka Chopra is busy shooting for Krrish 3. 'Early morning on the sets of krrish 3.. Love starting new films..feels like a new beginning..slept well after days! Hehe!' she updated.

Farhan Akhtar thanked everyone for their wishes on Zindagi Mile Na Dobara winning 7 Filmfare awards.'Thank you all for your congratulatory tweets re the Filmfare awards. Was a super night and your messages making it even more special,' he updated.

Karan Johar, on the other hand, gave the entire credit of Agneepath's success to director Karan Malhotra. 'Thank you all for heating up AGNEEPATH!!! @KaranMalhotra21 is the man of the moment!!! All of us at dharma are ecstatic with the film!!!' he wrote.
Behind the scenes of Jodi Breakers
Last updated on: January 31, 2012 16:05 IST
Omi Vaidya shared a behind-the-scene video of Kunwara from Jodi Breakers featuring R. Madhavan. 'Behind the scenes video of "Kunwara," the hit song from #JodiBreakers,' he wrote with the video