Bollywood celebrates Lohri festival
Last updated on: January 13, 2012 17:30 IST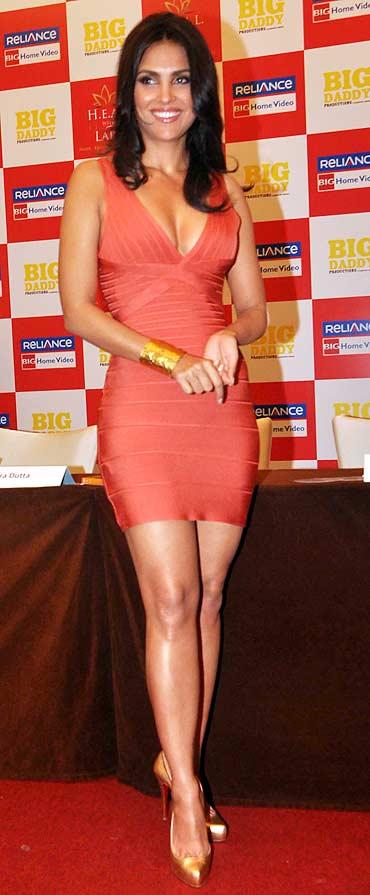 Here's what your favourite Bollywood celebrities are tweeting.
On the occasion of Lohri, the harvest festival, the film industry tweeted their wishes.
Lara Dutta tweeted: 'Happy Lohri! Reminds me of childhood, with the bonfires and revdi and gajjak!'
Amitabh Bachchan wrote: 'Happy Lohri to all .. My Mother remembered on this festival .. used to sing ditties ..' lohri da takka de, rab tennu bachcha de .. !''
Anupam Kher wished his fans: 'As children my brother & I'll go to people"s houses & sing, Sundriye Mundriye HO, Tera Kaun Bichara HO, Dulla Pathi Wala HO..HAPPY LOHRI.:)'
Punit Malhotra wrote: 'Hello! Wish everyone a very happy Lohri!!! Major celebrations at home today. Lohri is always special, my grand father loved to celebrate it... Another day when the entire family came together :)'
Akshay Kumar wished that he was in Delhi to celebrate: 'Happy Lohri ji :D #BeingPunjabi, I wish I was in Delhi to celebrate this festival. Maybe next time. Mere walo rewadiyan khaan lena tussi :)'
Gul Panag tweeted: 'Happy Lohri ! Issar aye daliddar jaye!'
Singer Mehdi Hassan put on ventilator
Last updated on: January 13, 2012 17:30 IST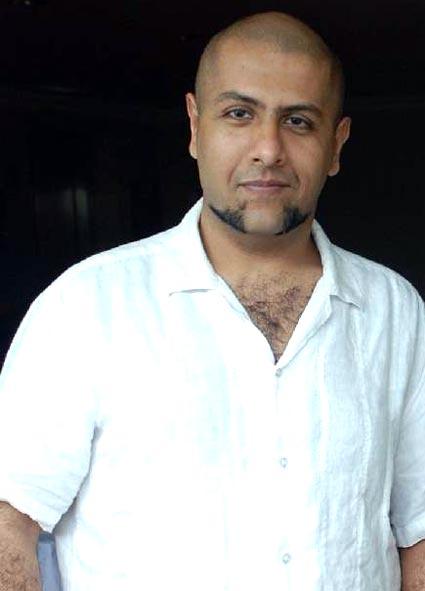 Legendary ghazal singer Mehndi Hassan, who has been put on a ventilator at a private clinic in Pakistan, is the latest hoax victim.
The news of his 'demise' spread on Twitter and as fans sought verification of the news, musicians like Vishal Dadlani, Shreya Ghoshal and Abhijeet Sawant tweeted their condolences.
However, Dadlani later clarified that it was a rumour. 'Oh God! The news about Mehdi Hasan saab's demise is a false rumour! He's critical, and on life-support, but alive. God give him health,' he tweeted.
Abhijeet Sawant wrote: 'Can't beleve got a rumor abt mehedi hasan sahab death.. Long live greact gazal samrat.'
We wish the legend a speedy recovery.
Filmi updates
Last updated on: January 13, 2012 17:30 IST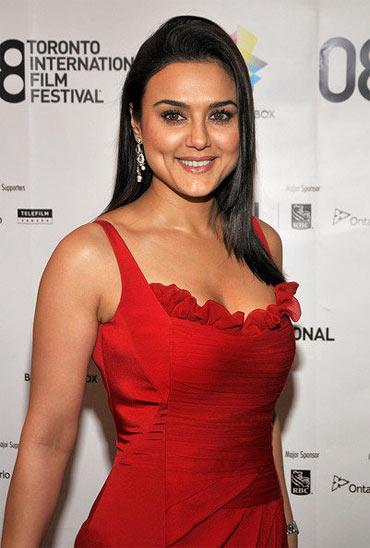 Pooja Bhatt denied reports of Esha Gupta being casted in Jism 2. 'Esha Gupta is acting in Jism2? Interesting news, considering I've never had the privilege of meeting the lady in my life,' she tweeted.
Preity Zinta is back to the movies. 'Its always wonderful 2 be in Punjab ! Felt nice walking into the new Kings XI Punjab office. 4 now its goodbye 2 cricket & hi to Movies :-)' she updated.
Karan Johar shot with Farida Jalal after decades. 'I shot with faridaji(jalal) after over a decade...so great to have directed her...discussed all the DDLJ,K2H2 and K3G days..so many memories,' he wrote.
Amitabh Bachchan met Asha Bhosle and Rani Mukerji at Pune Film Festival. 'Meeting Rani Mukherji and SriRam Lagoo and Asha ji after such a long time .. always a joy,' he updated.
Tweet pix
Last updated on: January 13, 2012 17:30 IST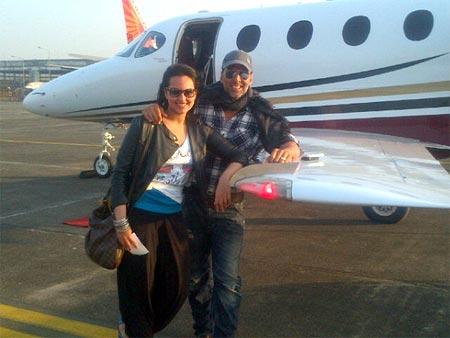 Aftab Shivdasani, who is a part of Twenty 20 Celebrity Cricket League (CCL), shared a picture of stars on the field. 'One of our silly moments on the field yest.. :' he tweeted with the picture. 

Sonakshi Sinha shared a picture of her with Akshay Kumar (left). 'The Rowdies back in action!! Off to hubli for a kickass schedule!' she wrote.