Stars mourn Azhar's son's demise
Last updated on: September 16, 2011 15:41 IST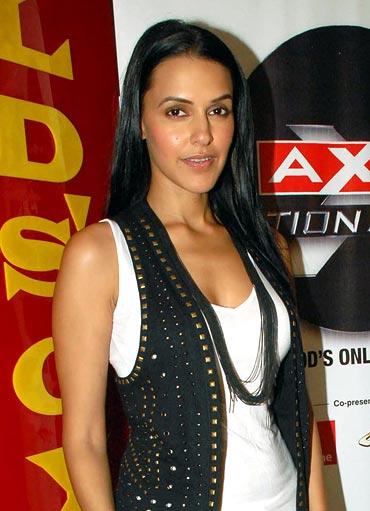 Five days after he met with an accident, Ayazuddin -- son of former Indian cricket captain Mohammad Azharuddin -- died in a hospital today. The film fraternity tweeted their condolences.
Neha Dhupia tweeted: 'RIP Ayazuddin...condolences and prayers with the family..may Allah give them strength to deal with this loss.'
Sonu Sood was shocked to hear the news: 'OMG! Azaruddin's sons news been so shocking.My heart goes to the family.May God give strength to the family.Deeply saddened.'
Riteish Deshmukh wrote: 'Deeply saddened to hear about the demise Mohd. Azharuddin's son - Condolences to the entire family- RIP AYAJUDDIN'
Ayesha Takia tweeted: 'Extremely sad to hear about Azhars son.. May he rest in peace.. May Allah give the family patience to deal with this tragic loss.'
Rahul Bose wrote: 'Very very sad to hear the passing away of azhar's son. No parent should ever have to face such a tragedy. May he have the strength to go on.'
Aftab Shivdasani was sad to hear the news: 'Extremely sad on hearing about the demise of azharuddins son ayazuddin.. Praying for his soul.. My heartfelt condolences to the family.'
Arshad Warsi tweeted: 'My heart goes out to Azaruddin's family for the irreplaceable lose of his son, may his soul rest in peace.... Ameen.'
Raima Sen wrote: 'Sad to hear abt Ayaaz..azharuddin's son....makes one question ones existence:('
Pooja Bedi's Kama Sutra ad, 20 years on!
Last updated on: September 16, 2011 15:41 IST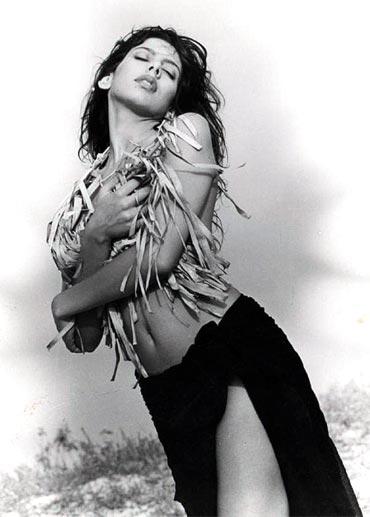 Actress Pooja Bedi, who had created a buzz with her Kama Sutra ad back in her modelling days, celebrated the 20th anniversary of the campaign.
'Today is the 20th year celebration of my Kamasutra advt that created a storm in India, won multiple awards & made advertising history!' she tweeted.
She shared one of the pictures from the campaign. 'one of the pictures from the kamasutra campaign.. for those that would like to relive the magic of KS!' she tweeted with the picture.
She also shared her favourite shot. 'one of my favourite shots from the KS shoot.... in those days there was no photoshopping,' she wrote with the picture.
Diwali releases and then some!
Last updated on: September 16, 2011 15:41 IST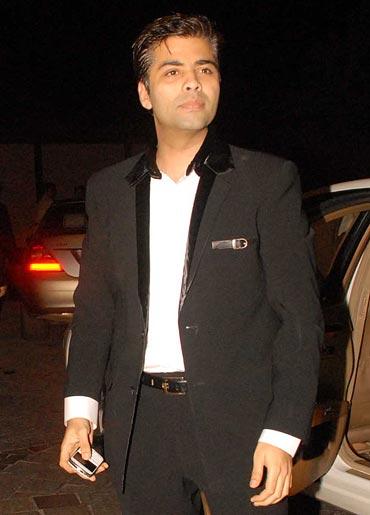 Every filmmaker covets a festive or holiday occasion to release their film. After Salman Khan's Bodyguard's Eid release, Karan Johar has now decided to push the release date of Agneepath from January 13 to 26. 'AGNEEPATH is now releasing on the 26th of january,2012,' he tweeted.
Agneepath will clash with Aamir Khan's Dhuan and Ajay Devgn's Tezz, releasing on the same day.
In the mean time, Esha Deol's Tell Me O Kkhuda will release on Diwali. 'My movie, Tell Me O Kkhuda, is releasing on 28th Oct. You guys must watch it. I have done some hatke action scenes in it.. :)' she tweeted.
Akshay Kumar, on the other hand, has decided to release the first trailer of his film Desi Boyz with Mausam. 'For all those asking, the first trailer of Desi Boyz is now postponed to 23rd Sept along with Mausam. Rocco & Hunter are on their way ;)' he updated.
Akshay celebrates son Aarav's 9th birthday
Last updated on: September 16, 2011 15:41 IST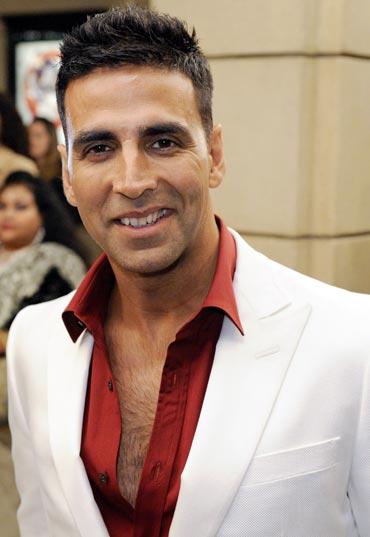 After throwing a grand birthday in Toronto with hip-hop artist Ludacris on September 9, Akshay Kumar is celebrating his son's 9th birthday today.

'Today is my Son's 9th Birthday & i can't describe how I'm feeling! Sad that my lil boy is growing up or excited coz we can now adventure in more together!' he tweeted
He praised wife Twinkle for being a good mother. 'Every father, no matter where he comes from, just wants the Best in life for his child. Its true! I'm unbelievably blessed to have him as my son, and a wife that mother's him & takes care of him every second I'm not there. And to all the fathers out there, i wish ur son's & daughter's as much happiness as i wish my own,' he wrote.
Being a parent is hard, says the actor. 'Being a parent is hard but its the greatest gift i've ever been given. To my wife, i couldn't wish for a better mother for my child... To all the parents out there i say a prayer for all ur children,' he added.
Rahman's Indian influences are SuperHeavy
Last updated on: September 16, 2011 15:41 IST
After the first song, A R Rahman is all set to release a 16-song album with his band SuperHeavy. The album has two of his contributions; Satyameva Jayate and Mahiya.

He shared the lyrical video of Satyameva Jayathe. The song features Rahman, Joss Stone and Mick Jagger on vocals. But from what we hear, the song has a strong Indian influence.