Gwyneth Paltrow wins Emmy for Glee guest role
Last updated on: September 12, 2011 18:23 IST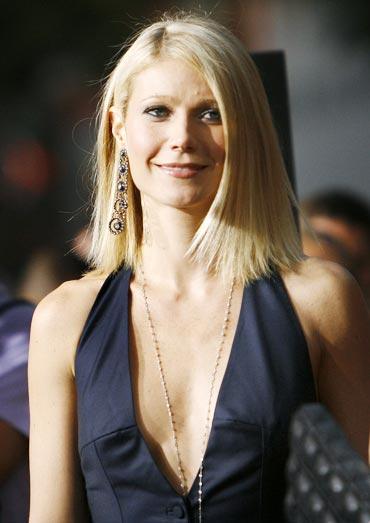 Gwyneth Paltrow has won an Emmy Award for her guest role on the hit US musical comedy Glee.
The Washington Post reported that Paltrow beat fellow actress Tina Fey, among others, to be named the Best Guest Actress In A Comedy Series for her role as substitute teacher Holly Holliday, reports Contactmusic.
The 38 year-old actress, however, skipped the Saturday ceremony in Los Angeles.
Meanwhile, Justin Timberlake earned two Emmys for hosting a Saturday Night Live episode and co-writing his opening monologue.
But the night's big winner was HBO series Boardwalk Empire, which netted seven awards, including best casting and cinematography.
Angelina Jolie is handcuffed to her clutch
Last updated on: September 12, 2011 18:23 IST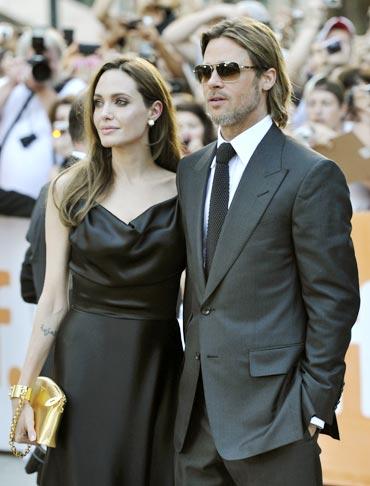 Angelina Jolie was pictured carrying a gold clutch, which was actually handcuffed to her wrist, at the premiere of Moneyball.
The 36-year-old actress carried the unique fashion accessory -- a Louis Vuitton Lockit PM Devotion clutch, at the premiere of Brad Pitt's upcoming flick, the Us magazine reported.
Jolie paired the handcuffed clutch with a sleek black dress.
The Lara Croft Tomb Raider star modelled for Louis Vuitton's 'Core Values' campaign earlier this year, the proceeds of which she donated to charity.