Casting DILEMMAS: Who's Replaced Whom in What
Last updated on: October 15, 2013 18:13 IST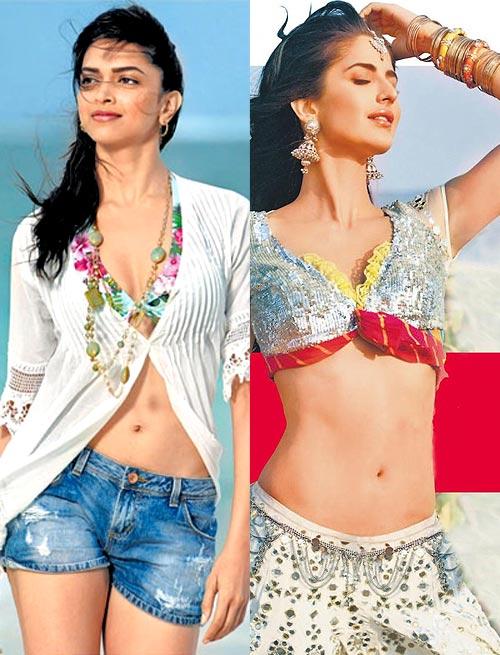 The actor/actress you finally see on the big screen is very rarely the first person considered for the role, though many filmmaker may insist it is.
In many cases, there are several contenders for a good meaty role in a prestigious banner, and the filmmakers may find themselves in a dilemma to choose from them.
Here's looking at casting dilemmas in the forthcoming films -- who got replaced, and who got cast in the movies. Take a look.
Deepika Padukone - Katrina Kaif in Happy New Year

Just about every heroine in the film industry was said to be in contention for Farah Khan's Happy New Year.

The one who came close to being finalised was Katrina Kaif.

But she didn't make the final cut. It was Deepika Padukone, fresh from the success of Chennai Express, who was cast in this Shah Rukh Khan-starrer.

The film reunites the Om Shanti Om team.
Click Next to see more.
Imran Khan, Kareena Kapoor - Shahid Kapoor, Sonam Kapoor in Gori Tere Pyaar Mein
Last updated on: October 15, 2013 18:13 IST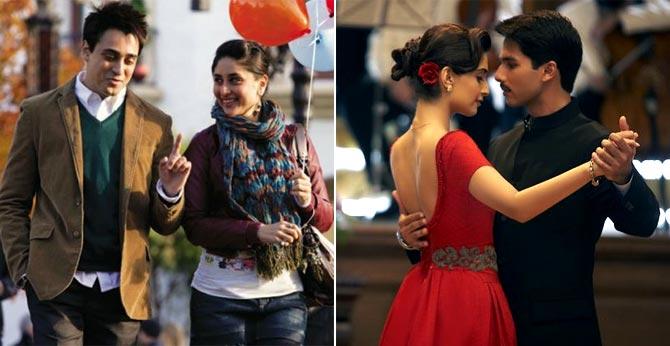 The film went through some interesting casting flip-flops.
Apparently, Imran Khan and Sonam Kapoor were the first choice of director Puneet Malhotra since they had worked earlier in I Hate Luv Storys.

Imran wasn't too inclined though due to script issues.

Shahid Kapoor was the next choice.
When he was almost finalised, the deal fell through.
Later, Imran returned to the fold and Kareena Kapoor was brought in.
Sushant Singh Rajput - Hrithik Roshan in Paani
Last updated on: October 15, 2013 18:13 IST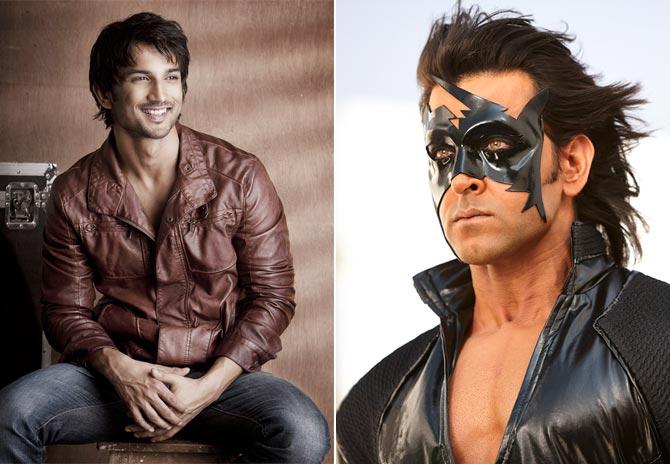 Owing to his rise in popularity after Kai Po Che and Shuddh Desi Romance, Sushant has suddenly become a darling for the filmmakers.

One man, who doesn't make quick decisions is Shekhar Kapur, who couldn't really get it running with Hrithik Roshan who had prior engagements.

Though till a few weeks back Hrithik was gung-ho about doing Paani, Sushant's roping in came as a major surprise.
Priyanka Chopra - Katrina Kaif in Gunday
Last updated on: October 15, 2013 18:13 IST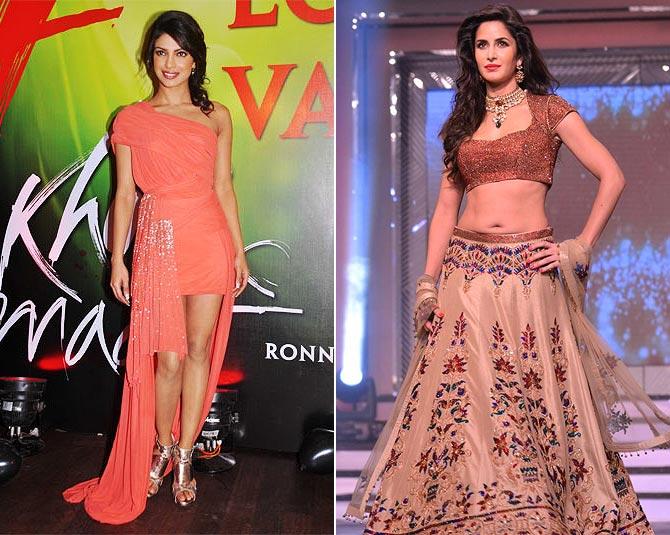 Katrina Kaif was Aditya Chopra's first choice for his production, Gunday, starring Ranveer Singh and Arjun Kapoor. Her long standing relationship with Yash Raj Films stood in her favour.

However, she had prior date commitments and her rejecting Gunday made a lot of news.

The opportunity was pronto bagged by Priyanka Chopra who, at that time, was looking at a real biggie to rest her case.
Sushant Singh Rajput - Hrithik Roshan in Ashutosh Gowariker's next
Last updated on: October 15, 2013 18:13 IST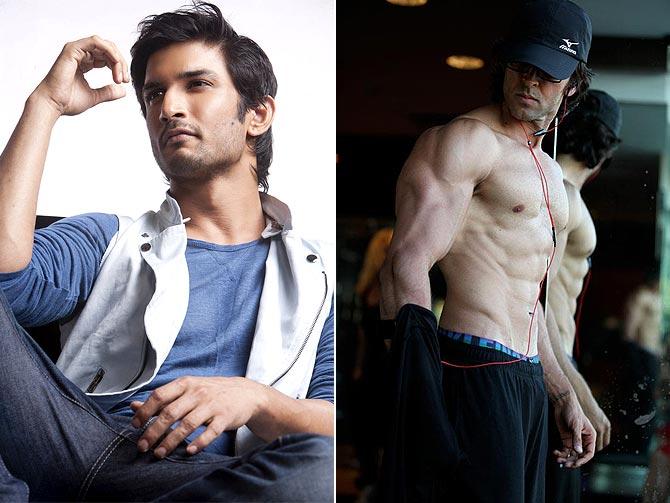 While Shekhar Kapur has moved on from Hrithik Roshan, another filmmaker who has apparently caught fancy of Sushant Singh Rajput is Ashutosh Gowariker.

Though nothing was signed on the dotted line, there were rumours that Gowariker and Hrithik would return after Jodha Akbar.

With no real progress made on this front, Sushant is the front runner.
Official confirmation is awaited though.
Anushka Sharma - Katrina Kaif in Bombay Velvet
Last updated on: October 15, 2013 18:13 IST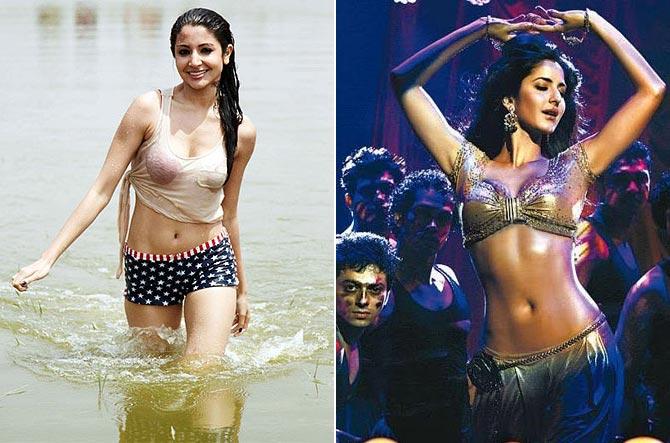 Bombay Velvet is Anurag Kashyap's dream project and he got one half of the dream cast by roping in Ranbir Kapoor.

There was a time when there was speculation that Ranbir's 'special someone' Katrina Kaif would step in.

But Anurag took to Twitter and clarified that it was Anushka Sharma, and not Katrina, who was the chosen one.
Arjun Kapoor - Emraan Hashmi in Gutka
Last updated on: October 15, 2013 18:13 IST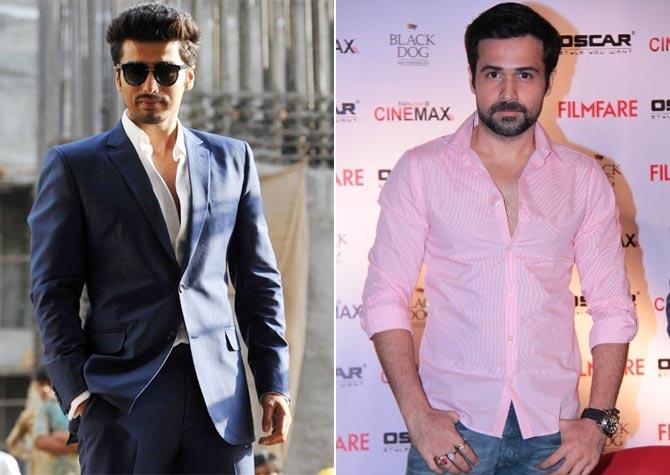 When Gutka was announced many moons ago, it was noted for the coming together of Akshay Kumar and Karan Johar.
What made the film even more exciting were rumours of Emraan Hashmi joining in. The actor was non-committal though.
Not many known what transpired but after a while, it was Arjun Kapoor who made the cut.

The film is yet to go on floors.
Shahid Kapoor, Imran Khan, Prateik in Milan Talkies
Last updated on: October 15, 2013 18:13 IST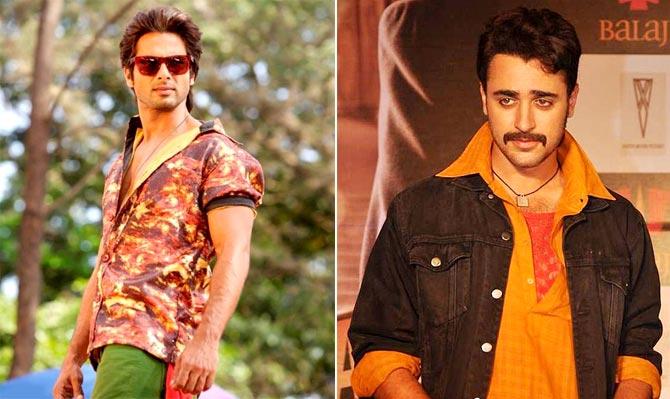 This film has perhaps seen the most number of casting changes in recent times.

The usual suspects? Imran Khan and Shahid Kapoor, who happen to cross paths time and again.
Before them, Prateik was in contention.

Post Once Upon A Time In Mumbaai Dobaara, Imran moved on.

Shahid came in but as per current developments, he has opted out too.

The hunt for a leading man is currently on.
Kareena Kapoor and Shraddha Kapoor - Leading actresses in the industry in Gabbar
Last updated on: October 15, 2013 18:13 IST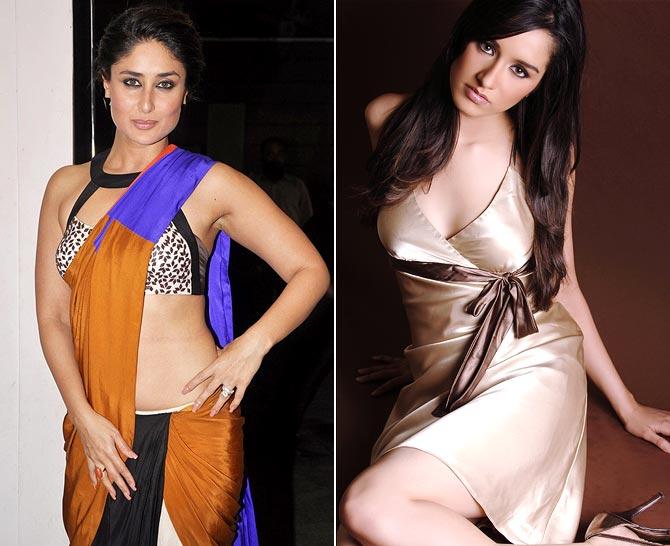 Practically half the heroines in the industry were said to be in contention for the two key roles in Akshay Kumar and Sanjay Leela Bhansali's Gabbar.
Those in contention were Katrina Kaif, Asin, Sonam Kapoor to Ileana D'Cruz, Kajal Agarwal, Tamannaah Bhatia and Amala Paul.
Shruti Haasan, was almost finalised.
But who made the final cut?
Kareena Kapoor and Shraddha Kapoor.