Candy: Everybody is scared of Salman Khan
November 11, 2013 17:02 IST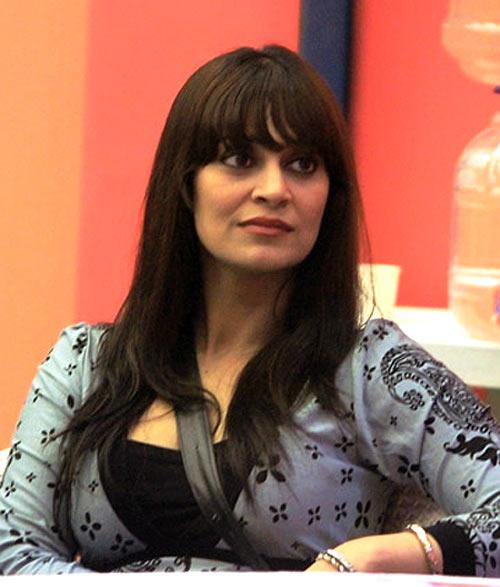 Candy Brar, the wild card entry on the TV reality show Bigg Boss 7, was evicted last weekend.
The starlet's entry on the show was preceded by an altercation between former inmates Vivek Mishra and Kushal Tandon in which her name came up.

But she has her own take on the whole thing.

Candy talks to Patcy N about her two weeks on the show and who she thinks should win.

How was your two-week experience in the Bigg Boss house?

My two weeks were really superb because I got along with everybody. I had no issues with anybody. They were all good to me.

Everyone took care of me. But it was very depressing in there. There are too many negative vibes. There are too many fights, which really disturbed me.

I really wanted to leave. Last week I went to the wishing wall and said, 'I wanted to leave.'

I am a peaceful person. I cannot get into fights and inside the house there were only fights.

You seemed really happy to leave, but even as you were leaving, there was a fight between Armaan Kohli and Aijaz Khan…

People were fighting there round the clock. When they were not fighting, they were discussing the fights and would say something that led to another fight.

I think they have all been in the house for too long. They are frustrated too. It was depressing in there because every time someone or the other was fighting. It was mentally exhausting so I wanted to leave.

I was very happy that I was leaving even though I did not have any issues with anyone.

In fact, Armaan, Tanishaa and Andy went on camera and asked the audience to vote for me as they wanted me to stay.
I did have my good moments in there. But the problem was there were too many fights happening all through the day.
'I wanted to tell people that I don't know Vivek Mishra and I've never met him'
November 11, 2013 17:02 IST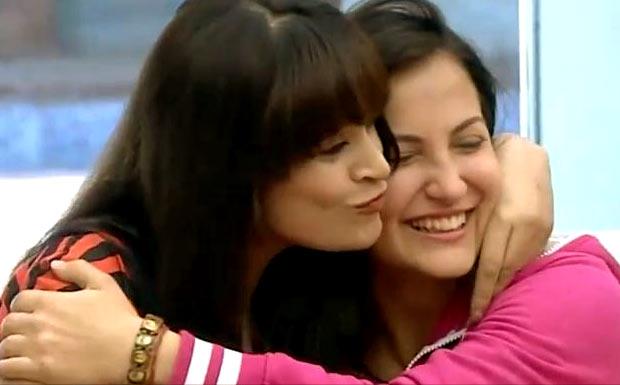 Why did you enter the Bigg Boss show?

Contestant Vivek Mishra took my name on the show and there was too much of speculation about me.

I was questioned by hundreds of people I knew, even when I was not part of the show. I was suddenly put on a platform and every body wanted to know who I was and why people were talking about me.

I wanted to go on the show and tell everybody that I don't know Vivek. I have never met him in my life. I also wanted people to know who I was instead of having preconceived notions about me.
Were you disappointed after entering the house?

Yes I was. I couldn't really clarify everything I wanted to on national television.
But it was okay because I had a good time. People could see who I was and I wasn't a mean person.

It was said that you were brought on the show because you had an affair with Bigg Boss contestant Kushal Tandon.

I wanted to clarify that we have been friends for a long time and there were just some weird stories that came up that really affected my life.
This was all I wanted to clarify in front of everybody, but Kushal and Vivek both had left the show.
'Tanishaa is very honest and dignified'
November 11, 2013 17:02 IST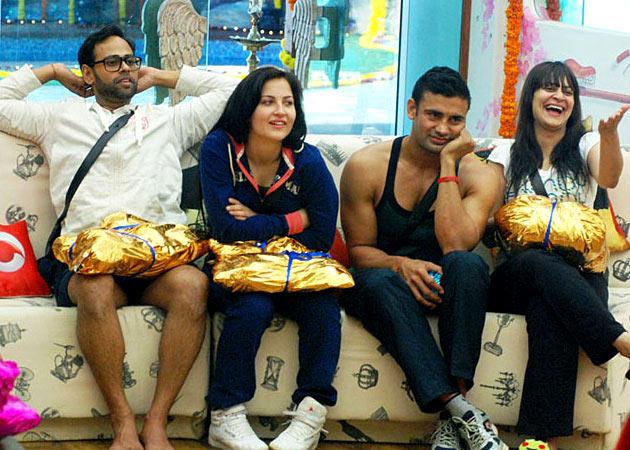 Do you think Salman (Khan) is biased towards Tanishaa Mukherjee?

I don't think so. Audiences watch an episode for one hour out of the 24 hours that we spend together daily.

But Salman Khan sees much more footage every day in order to understand the show and anchor it. He knows the situation better than everybody.

Tanishaa is very honest and dignified. Salman gives a true and real perspective of the whole show.

What is your opinion about Salman Khan?

I think he is the best thing about the show. Everybody is happy and waits for him till the weekend but at the same time they are scared of him.
They know he will point out all their mistakes. Everyone sorts out their fights and disputes before Saturday when they have to face Salman.

There is just one person from the outside world with whom you can meet and talk when you are in the house and that is Salman. He gives a clear view of what is happening outside and he is the best thing on the show.
'I think there will be a close fight between Tanishaa and Armaan for the winning title'
November 11, 2013 17:02 IST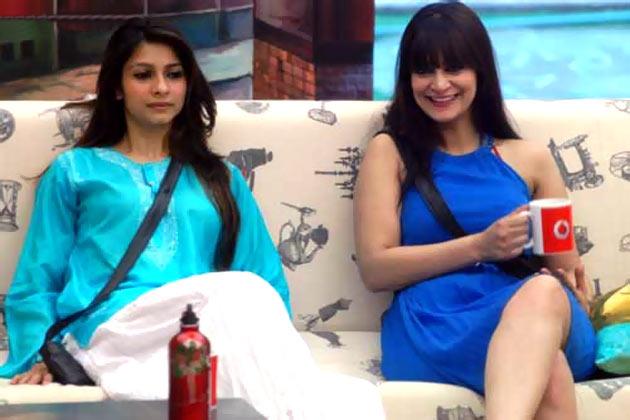 Who was the most aggressive person on the show who would start the fights?

I think Aijaz Khan. He kept picking fights with Armaan and a lot of other people.

Who were the best on the show?

I would name two people -- Tanishaa and Armaan. Armaan is very honest and all his fights are for others. He stands up for others.

Any plans to meet up after the show?

Yes, we have all decided, especially Andy, me, Armaan, Tanishaa, Ellie, and Sangram, that after the show we will meet up and go to Goa for the new year.

Who do you think will be the winner?

I think there will be a close fight between Tanishaa and Armaan for the winning title.
'Gauhar was not a close friend of mine on the show'
November 11, 2013 17:02 IST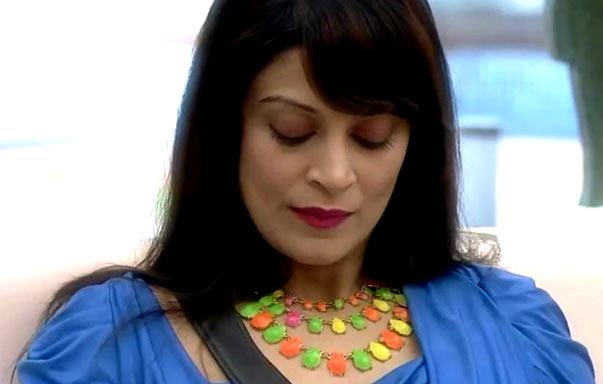 Is Gauhar Khan the drama queen on the show?

I got along with Gauhar, but she was not a close friend of mine on the show.

I feel that you should fight, talk about it and clear it out and finish the matter. But Gauhar keeps on talking about the same thing over and over again for hours. Then she will talk about the same fight next day.

That's where it gets messy.

What was the task that you loved on the show?

I was part of two tasks -- the Raajneeti task and the luxury budget task.
I enjoyed the luxury budget task where we had to sit on a bull. It was painful and I got hurt too. But I enjoyed that the most.