Bollywood's Best Actresses, 2010
Last updated on: December 31, 2010 16:58 IST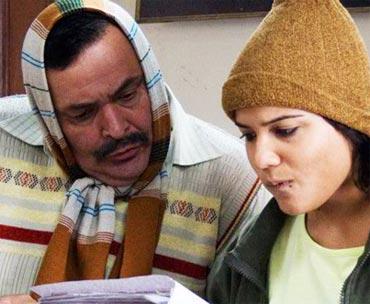 It hasn't been a great year for our heroines, really. Kajol's been shrieky, Kareena's been mopey, Mallika's been serpentine, Priyanka and Sonam have had awfully written characters, and Deepika's been, well, Deepika.
This was a tough list to make, and no matter how much I tried, there were never going to be ten names.
No matter, though. We are entering a new year and we must be optimistic. And with eight performances like the ones mentioned ahead, we have reason to be. Bravo, ladies. You are the class of 2010:
8. Aditi Vasudev (Do Dooni Chaar)
The narrator of Habib Faisal's debut film is its most flawed character. Payal Duggal is a whirlwind of conflicting emotion, teenage angst and rebellion struggling alongside severe money blues.
She isn't spoilt, but she desperately wants to be, her frustration expressed in a constant cloud of anger. A seriously tough part, and Aditi does well.
7. Amrita Puri (Aisha)
Last updated on: December 31, 2010 16:58 IST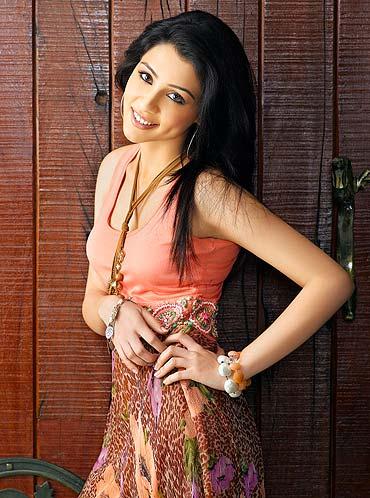 This candyfloss adaptation of Jane Austen's Emma found heart and warmth in smalltown girl Shefali, a simple, naive youngling easily misguided.

Eyes wide with the thrill of fashionable possibilities, the way she drinks up the big city is a treat. The character falls apart eventually, but in the first half, Puri aces it.
6. Vishakha Singh (Khelein Hum Jee Jaan Se)
Last updated on: December 31, 2010 16:58 IST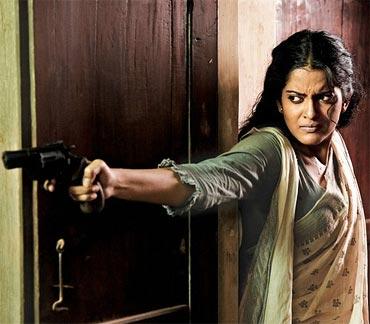 Singh's Pritilata Waddedar was the de facto heroine in Ashutosh Gowariker's period film.

An inspirational figure, she loved and lost and, when standing over clubhouse carcasses, she embodied the spirit of the revolution.

Given the film's only truly complete graph, Singh embraced it and shone.
5. Katrina Kaif (Tees Maar Khan)
Last updated on: December 31, 2010 16:58 IST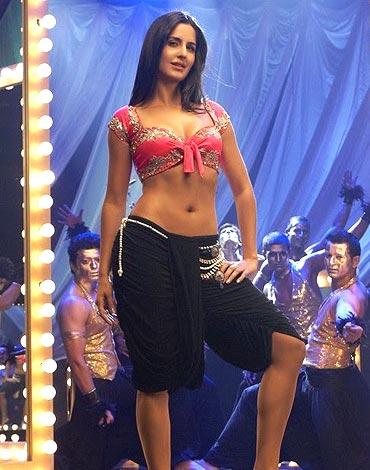 Contentious it may well be, but there's no way Katrina's work should go unapplauded.

She's the brightest spark in Tees Maar Khan, and not just because Sheila looks like a million bucks.

Katrina plays the clueless bimbette role with gleeful abandon, hitting Carry On levels of mad energy. She's a joy, really.
4. Shruti (Love Sex Aur Dhokha)
Last updated on: December 31, 2010 16:58 IST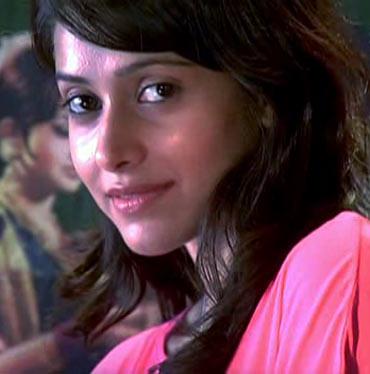 Love' had to be the trickiest part of the story, given the voyeuristic format.

And as with her fawning filmmaker beau, we gradually fall for Shruti and her simple charms.

She's so innocent it hurts, smilingly drawing us right into the narrative before she meets a truly horrifying end.
3. Anushka Sharma (Band Baaja Baaraat)
Last updated on: December 31, 2010 16:58 IST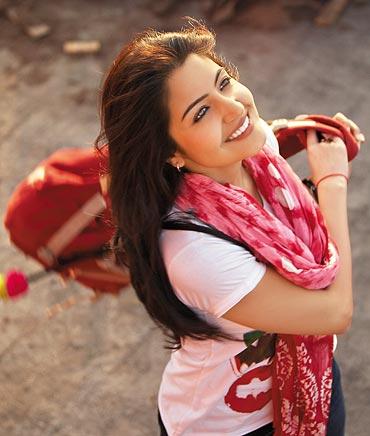 We haven't had a heroine as gloriously, realistically Dhinchak in ages.

Shruti Kakkar is a girl with a plan, and strictly defined boundaries. Which doesn't mean she won't have fun within lines, or cross them if she feels like. A go-getter with both drive and spunk, Sharma's Shruti is a girl for the ages.
2. Neetu Singh (Do Dooni Chaar)
Last updated on: December 31, 2010 16:58 IST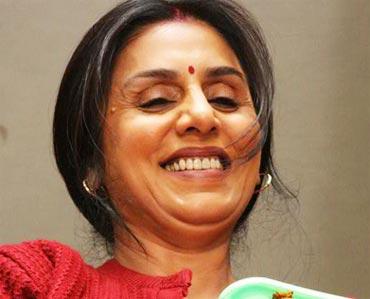 Take a bow, Neetuji. A mother's role is a hard one, and Mrs Duggal has her work cut out for her, from grocery-shopping and brat handling to making sure dreams don't get trampled, however unrealistic they may be.

Earthy, striking and with a winning 'chalta hai' smile that says everything'll be okay, she's perfect in the part.
1. Vidya Balan (Ishqiya)
Last updated on: December 31, 2010 16:58 IST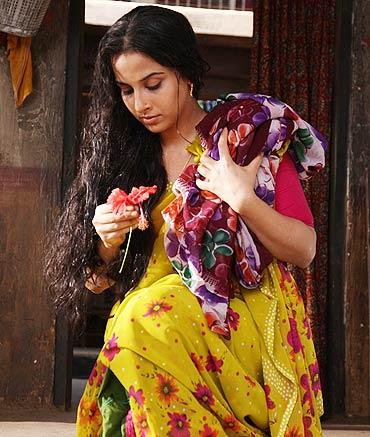 We don't see many femme fatales in these parts, and Balan's barnstormer of a performance in Ishqiya blows down several taboos.

She's unashamedly sexy, brutally manipulative, and yet somehow sensitive, a woman who refuses to take no for an answer.

She can bite your head off, sure, but she can also make a fleshwound feel very good indeed.

A stunning performance, this.