Bollywood's Best Actresses of 2011
Last updated on: December 30, 2011 18:28 IST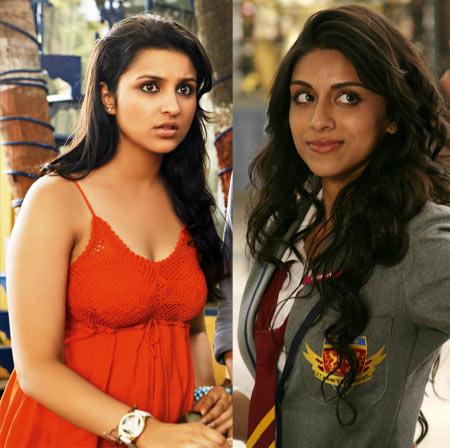 Like I've said before, it's been a pretty male year in Hindi cinema.
And while that gave me quite a pick of actors for our Best Of list, I had the diametrically opposite problem with hunting out actresses good enough to be singled out for applause.
The first three virtually picked themselves, but the rest of my top 7 (try as I might, I simply couldn't find 10 names) were valiant contenders as well, in a year where Bollywood truly gave its women very little to do.
Here, then, were the ladies who wowed me this year.
Special mentions: Parineeti Chopra (Ladies Vs Ricky Bahl) and Zoa Morani (Always Kabhi Kabhi). As debutants go, both of them showed genuine screen presence and some spark of energy, both lighting up the duds they happened to be in. Making an impact in a bad film always deserves a hand.
7. Kriti Malhotra
Last updated on: December 30, 2011 18:28 IST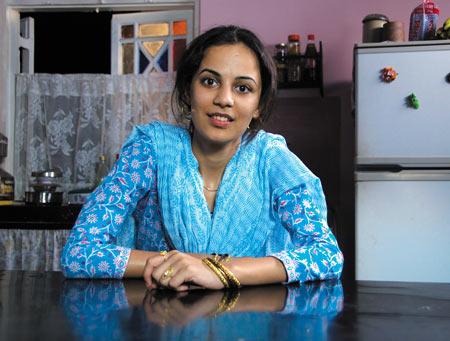 In Kiran Rao's Dhobi Ghat, Malhotra played a bored housewife, one writing video-letters via a handycam to keep herself sane.
A pretty girl burdened by rather overdone lines, Malhotra brought a lovely degree of earnestness to her performance, bringing her Yasmin crucially alive.
6. Divya Jagdale
Last updated on: December 30, 2011 18:28 IST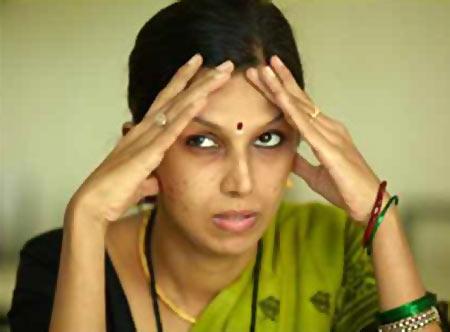 Amole Gupte's Stanley Ka Dabba was a schoolboy film, and even as Divya Dutta played the teacher all the boys crushed on, Jagdale sparkled as the prim and strict South Indian science teacher with tragically but realistically little appetite for nonsense.
5. Poorna Jagannathan
Last updated on: December 30, 2011 18:28 IST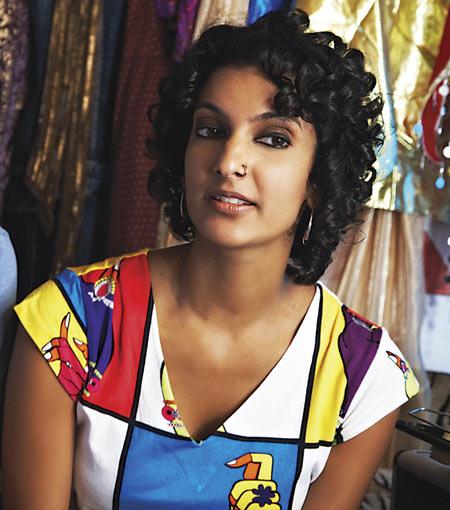 She dry-humps a boy she's just met, smokes like a chimney and doesn't need to be talked into a jewellery-store heist.
Meet the new age heroine, a creature of spunk and sass, played by Jagannathan with an air of being cooler than the film she was in. And the curls didn't hurt. Very nice indeed.
4. Swara Bhaskar
Last updated on: December 30, 2011 18:28 IST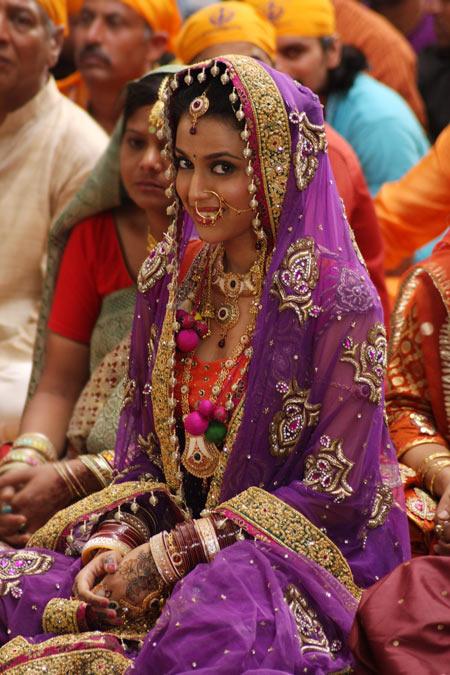 Even as we walked out of Tanu Weds Manu regaled by Kangna Ranaut's pronounciation of the word 'vodka,' we were all impressed by the girl who played her buddy, Payal.
A scene in which she lambasts Ranaut for not getting her act together made for a wonderfully memorable outburst.
3. Radhika Apte
Last updated on: December 30, 2011 18:28 IST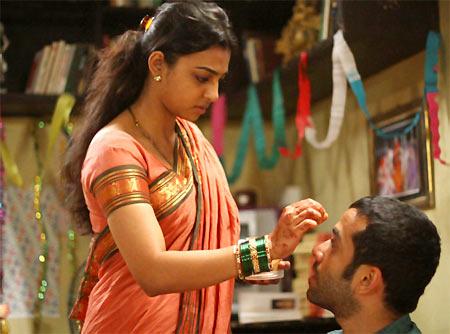 A quiet, mousy bride who comes into her own only when husband Tushhar Kapoor is nowhere to be seen, Apte brought sunny joy into a gritty, grimy film.
A scene where she almost ruins Kapoor's reading of The Alchemist by giving him plot spoilers remains one of the year's best screen moments.
2. Kalki Koechlin
Last updated on: December 30, 2011 18:28 IST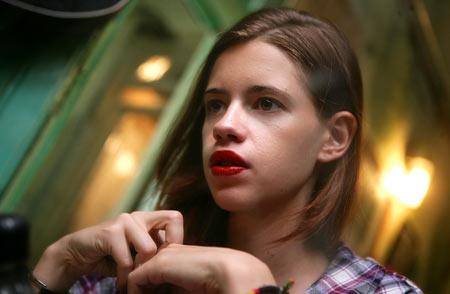 Anurag Kashyap's That Girl In Yellow Boots was a well-shot cinematic experiment that didn't quite go the distance, but Koechlin was stunning in her role as Ruth, a girl cultivating apathy in order to blind herself from a city buggering her mercilessly.
A taut, high-strung and very compelling performance.
1. Vidya Balan
Last updated on: December 30, 2011 18:28 IST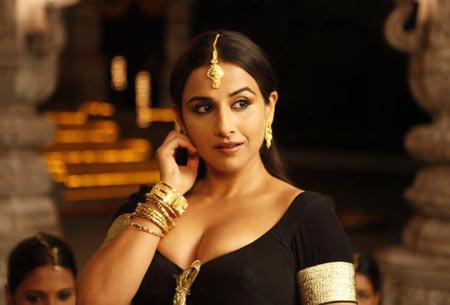 Who else? Balan carried The Dirty Picture on her own two, um, shoulders, and embraced the shamelessness of that particular aesthetic with such obvious panache that she turned out to be beyond vulgar.
A powerful actress who has been going from strength to strength, Balan continues to go where other actresses wouldn't dare.
A bold performance that shows off her paunch almost as much as her bosom -- as well as the heart dhak-dhakking enthusiastically within -- this is groundbreaking stuff for Hindi cinema. Overwhelming, in every way.