Bollywood's BESHARAM chor-police chases
Last updated on: October 01, 2013 12:56 IST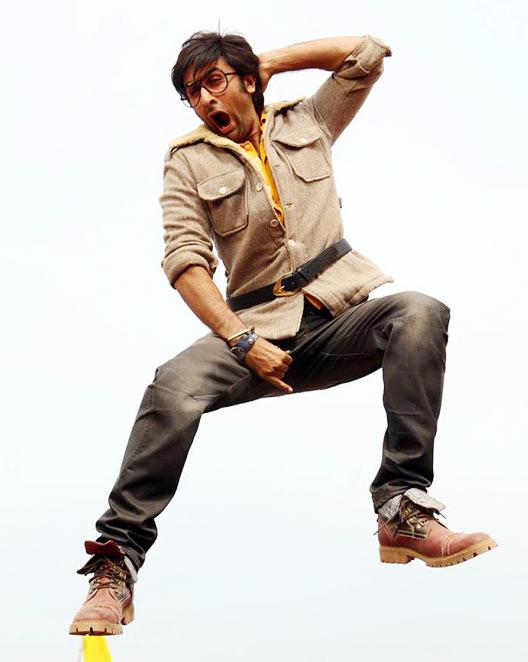 In this week's release Besharam, Ranbir Kapoor plays a flamboyant con man, with a Haryanvi cop couple hot on his heels for most of the duration of the film.
The cop couple, incidentally, is played by Ranbir's parents Rishi and Neetu Kapoor.
Now, we've seen quite a few cop and robber chases in Hindi films, some well done, others not as well.
While we await the verdict on Besharam on October 2, when the film releases, here's a look back at other chor-police chases in recent times.
Please click NEXT for more.
Once Upon A Time In Mumbaai
Last updated on: October 01, 2013 12:56 IST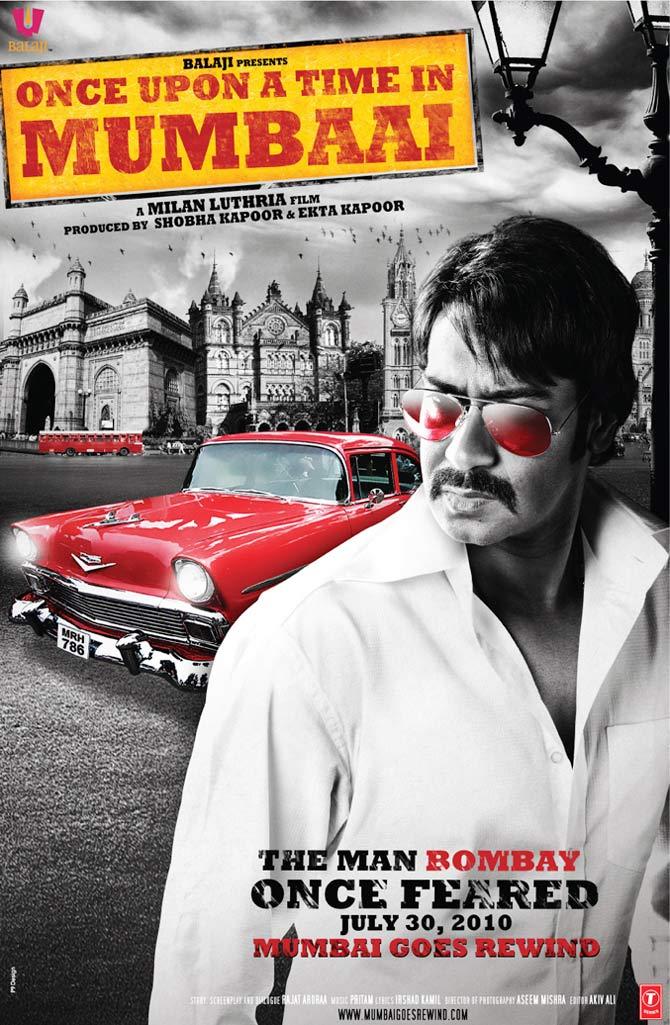 Randeep Hooda's ACP Agnel Wilson, who is hot on the heels of underworld kingpin Sultan Mirza (Ajay Devgn) throughout in Once Upon A Time In Mumbaai, but is constantly met with failure.
He eventually reaches an agreement with Sultan's protege Shoaib (Emraan Hashmi) where he gives him a free run to carry out his illegal activities in a bid to frame Sultan.
Don 2
Last updated on: October 01, 2013 12:56 IST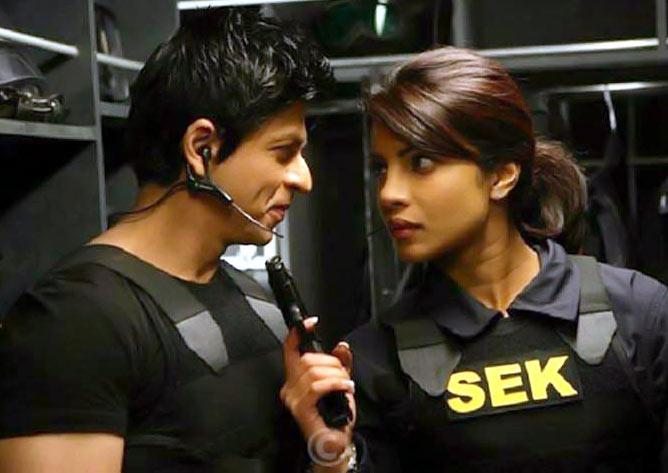 The hunt to nab Don continues in Farhan Akhtar's sequel to his 2006 hit remake.
Roma (Priyanka Chopra) struggles with her feelings for the suave and slick Don and his advances as they engage in a cat-and-mouse game -- this time in Berlin -- in the film.
Bunty Aur Babli
Last updated on: October 01, 2013 12:56 IST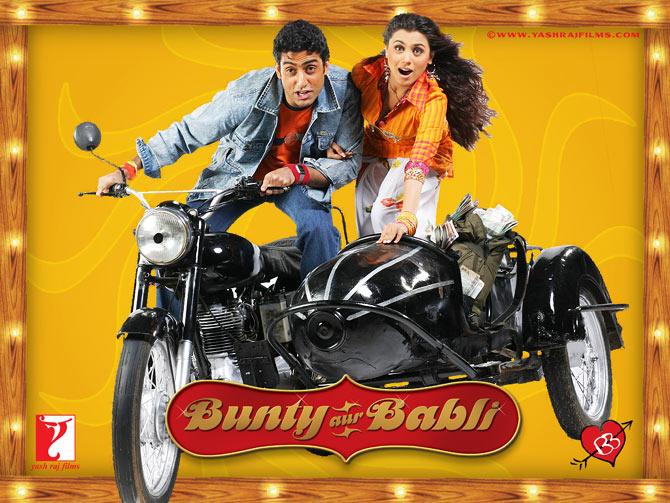 Con couple Bunty and Babli traverse small cities in search for unsuspecting victims while successfully foiling wisecracking cop Dashrath Singh's earnest attempts to nab them.
The cop does get the better of the crooks in the end and with an interesting arrangement to boot.
Dhoom
Last updated on: October 01, 2013 12:56 IST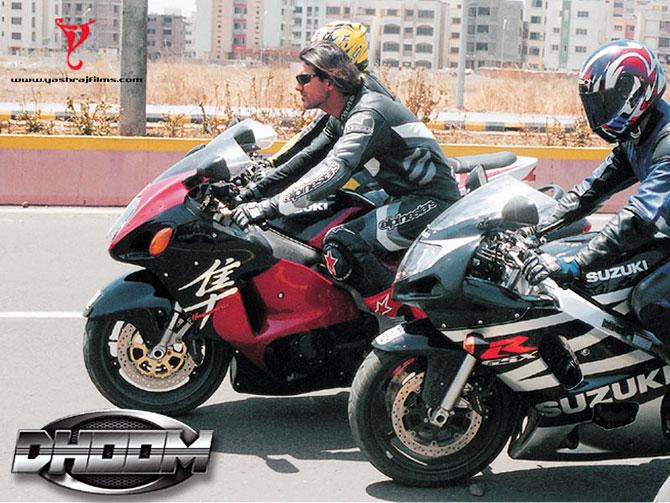 Yash Raj Films' super successful Dhoom series has seen Abhishek Bachchan's ACP Jai Dixit and small time crook-turned-snitch Ali's many adventures as they try to their newest target.
While the first film was all about the dynamics of bikes and John Abraham's broody villain, Dhoom 2 was more focused on Hrithik Roshan's chiselled and torso-baring con man and his accomplice-lover Sunheri (Aishwarya Rai Bachchan).

This December, Dhoom 3 -- with Aamir Khan and Katrina Kaif as the newest Dhoom crooks -- opens on December 20.
Oye Lucky Lucky Oye
Last updated on: October 01, 2013 12:56 IST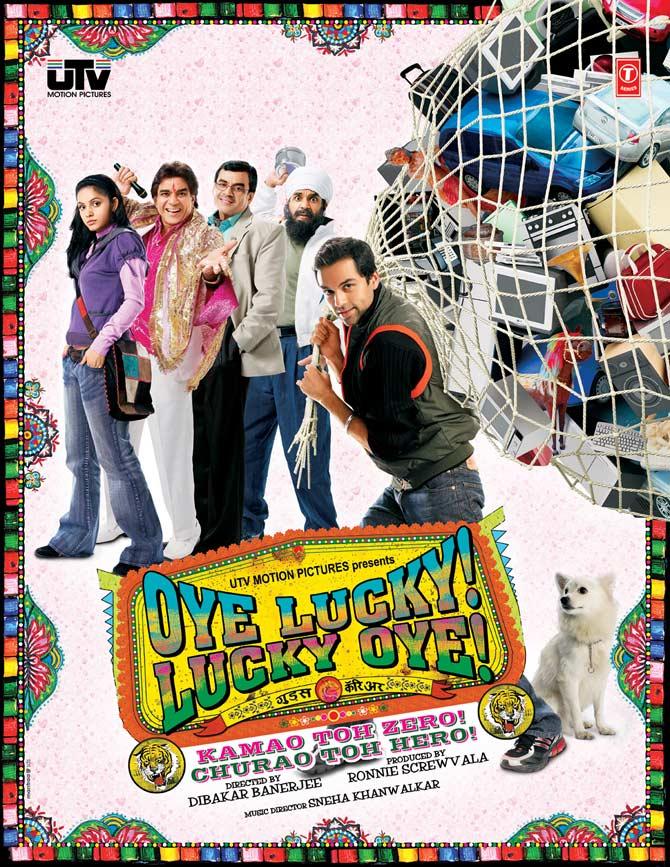 When Abhay Deol's city slicker Lucky is finally caught by the cops after what seems like a never-ending chase, the cops finally have their 15 seconds of fame posing fervently next to the con man's loot.
This delightful Dibakar Banerjee film was inspired from a real life crook Devinder Singh -- often hailed as the 'Super chor.'
Special 26
Last updated on: October 01, 2013 12:56 IST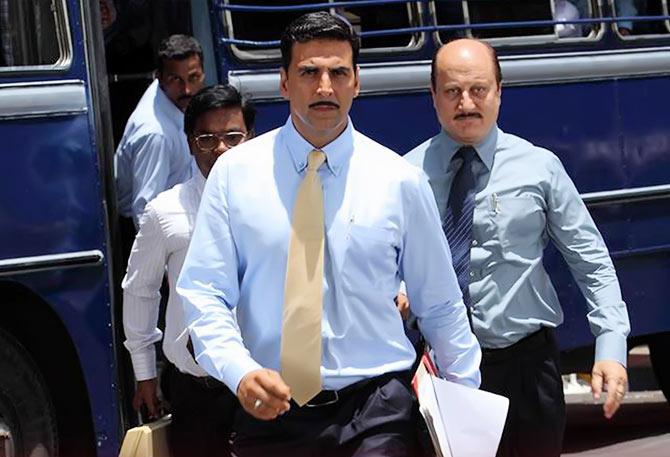 Akshay Kumar's motely crew of crooks con corrupt businessmen and politicians out of their black money by posing as IT officials who are conducting a raid to unearth undeclared wealth.
That and they manage to give the CBI official Waseem Khan (Manoj Bajpayee) the slip even during their most daring and ambitious heist.
Hera Pheri
Last updated on: October 01, 2013 12:56 IST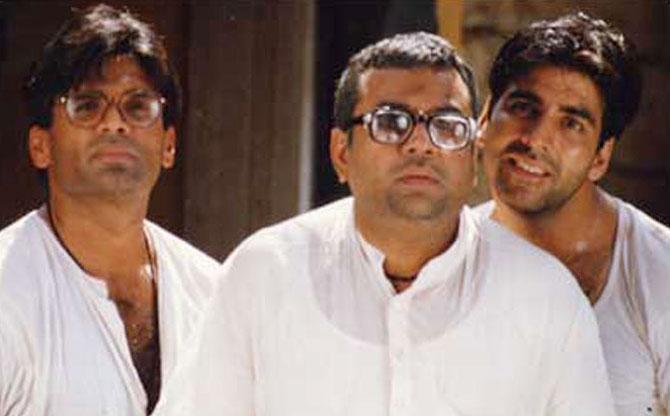 Priyadarshan's most loved Hindi comedy of errors, Hera Pheri features a hilarious hide-and-seek track among the film's three protagonists (and pretend kidnappers Raju, Shyam and Babu Bhaiya), the cops and the real kidnappers.
Shaitan
Last updated on: October 01, 2013 12:56 IST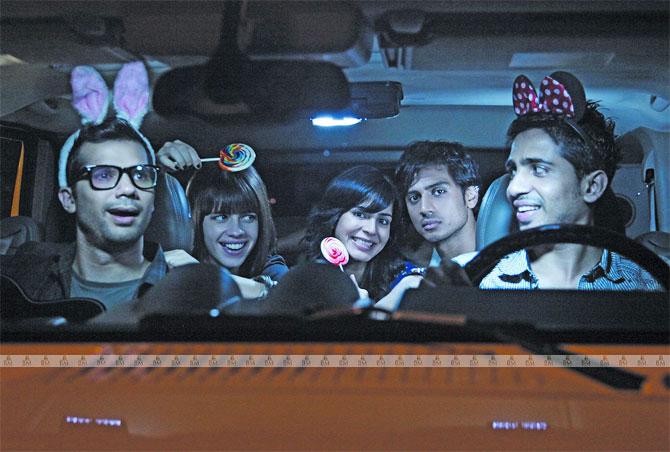 Bejoy Nambiar's 2011 thriller Shaitan narrates the story of a bunch of rich kids and their drugs, alcohol and parties-fueled lives.
It's when they accidentally run over two people late at night in their Hummer that they go in hiding, fearing arrest.
Meanwhile, the cops are looking for them for different reasons.
Dhamaal
Last updated on: October 01, 2013 12:56 IST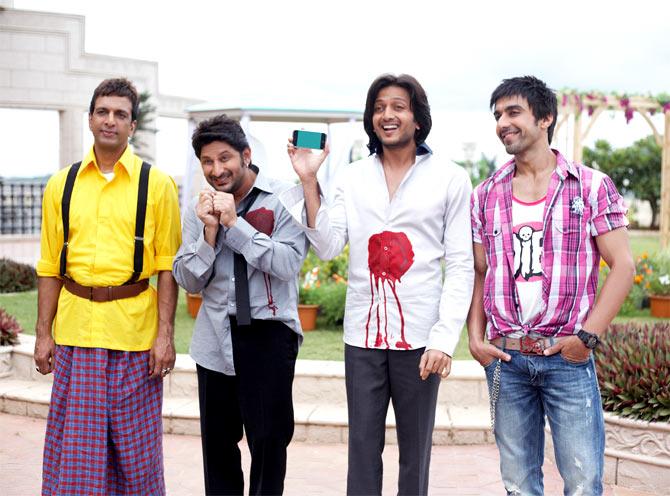 Indra Kumar's 2007 comedy Dhamaal starred four friends -- Javed Jaffrey, Arshad Warsi, Riteish Deshmukh and Ashish Chaudhary -- who travel to Goa in search of diamonds after a dying underworld don tells them about it.
But the down-on-luck crooks are relentlessly pursued by inspector Kabir Nayak (Sanjay Dutt).