Bollywood pays tribute to Dev Anand
Last updated on: December 4, 2011 15:40 IST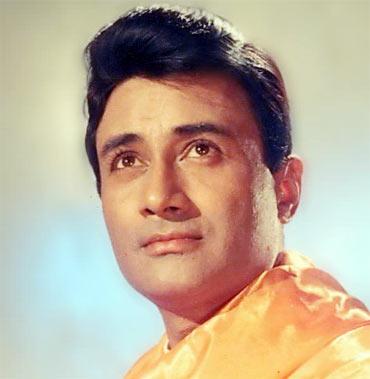 Legendary Bollywood actor-filmmaker Dev Anand died of a heart attack in London. He was 88.
Dev Anand touched and influenced the lives of many, especially in the film industry. The stars took to Twitter and paid their tributes to the legend.
Listen to Dev Anand's songs here
Madhuri Dixit tweeted: 'Sad to hear about Dev Anand's demise. Another icon leaves the stage. My condolences to his family. We will miss him.'

Shah Rukh Khan said the industry would be incomplete without him: 'Dev sahib's sad demise makes me feel that the film industry is incomplete & has lost its magical energy. May Allah bless his soul.'

Abhishek Bachchan wrote: 'Shocked to read of the passing of Dev Saab. Such a great man and actor. A symbol of positivity. Never believed I would ever wake up to this news. Very sad!'

R Madhavan tweeted: 'RIP Dev Anand Saab.. You taught us that there is no retirement if u do not desire so..You will remain Evergreen.'

Emraan Hashmi was sad to hear the news: 'Sad to hear about Dev Anand's demise. A mean with a zeal for life. RIP.'

Arjun Rampal wrote: 'Woke up to the saddest news and an emptiness in the heart, Dev Saab the man who lived every moment to the fullest with greatest energy. RIP'

Akshay Kumar tweeted: 'One of the worst years so far, evergreen romantic actor/director Dev Anand Saab, the one who romanced with life is no more, but he dies young. How many of us will have that privilege? For me Life = Dev Anand! My condolences to his family members. RIP Dev Anand Saab,'

Farhan Akhtar felt saddened: 'Very saddened to hear of the passing of a cinematic legend and a thorough gentleman. RIP Dev saab.'

Hema Malini, one of Dev Anand's heroines, tweeted: 'Dev Sahab no more among us! Unbelievable, your life gave us memories too beautiful to forget.'

Neha Dhupia wrote: 'Indian cinema looses a true legend... RIP Dev Sa'ab'

Shabana Azmi tweeted: 'Dev Saheb robustly lived life on his own terms.he will be missed by millions but will live on thru his movies. I salute his spirit.'
Dia Mirza wrote: 'Rest In Peace Dev Saab... Your chivalry, charm, optimism and your great body of work will never be forgotten.'

Vivek Oberoi tweeted: 'Bollywood's evergreen superstar Dev Anand passed away in London.The legendary actor was 88.RIP DEV SAAB.You will live forever in our hearts!'

Mahesh Bhatt will remember his smile: '"Dev Anand is dead". As the new dawn breaks over Mumbai I salute the memory of this star who has left left us with the glow of his smile.'

Neil Nitin Mukesh tweeted: 'Just got the sad news that Dev Anand sahab passed away. I've always been a huge fan of his. And grown up watching his dynamic films. RIP.'
Raveena Tandon tweeted: 'Sad to hear the Grand ol Gentleman of Indian cinema is no more...Rip Dev saab.'
Also: Please post your tributes here.

Amitabh Bachchan in shock
Last updated on: December 4, 2011 15:40 IST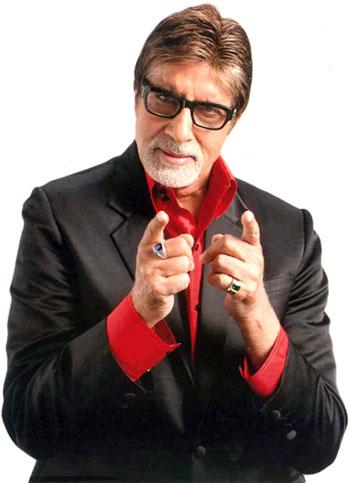 Amitabh Bachchan, who had recently met Dev Anand at a premiere, couldn't believe the news.

'Just reading news about Dev Saheb .. praying it is not true ! He was such a positive person .. never associated death with him .. Had just met Dev Saheb at his premiere recently .. he was weak but full of spirit ..the news papers confirming his passing away ..sad,' he tweeted.


Madhur Bhandarkar was just as shocked to hear the news. 'Shocked to the core, a painful loss, a personal grief, cant believe DEVSAAB is no more ! Still the news is not sinking in,had celebrated his birthday with him,Devsaab was full of energy and life then,just cant believe !' he updated.



Meeting Dev Anand
Last updated on: December 4, 2011 15:40 IST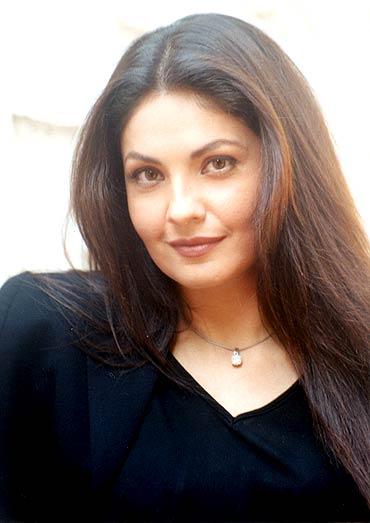 Dev Anand was always full of zest and spirit.

Pooja Bhatt reminisced: 'R.I.P Dev Saab. Still remember the shoot I did with you for Cine Blitz. While we all bundled into the elevator, you bounded up the stairs : )'

Director Ken Ghosh remembered his energy on the sets. 'Remember watching Dev Saab directing Aamir Khan in "Awwal Number" - the man hardly ever sat down- full of energy! What Charisma!' he tweeted.

Nagesh Kukunoor shared his favourite memory of him. 'Best Dev Saab memory. Goa 2005. At a party we all sang Phoolon Ke Rang Se with him and a Mariachi band. Beat that!' he wrote. 
Remembering Dev Anand through songs
Last updated on: December 4, 2011 15:40 IST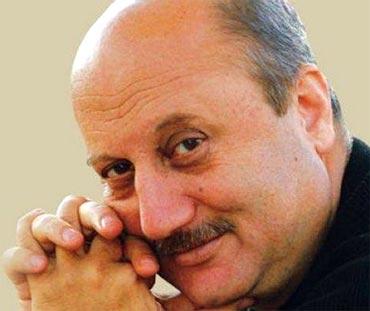 Dev Anand has had many hit songs in his career. He was famous for actively participating in the music sessions of his films.
Anupam Kher asked his fans to hum his songs today as a tribute. 'So as a Tribute to Dev Saab let's only humm his Songs today. Songs which became such an integral part of our lives. Ahbi na jao chodkar,' he wrote.

Kunal Kohli hummed another classic: 'Gham Aur Khushi Mein Farq Na Mehsoos Ho Jahan ... Maein Dil Ko Us Muqaam Pe Laata Chala Gaya. An End of an Era .... yet again.'

Shankar Mahadevan tweeted: 'Abhi naa jao chhodkar key dil abhi Bhara nahi... Sad to hear abt #Devsaabs demise... May god give him peace.'

Shahana Goswami tweeted: 'Dev Anand.. :( you will be missed but always remembered! Din dhal jaye par raat na aaye.. Tu to na aaye teri yaad sataaye.'

Sandhya Mridul wrote: 'RIP Dev sahab.. Abhi na jao chodh ke ke dil abhi bhara nahin.'
The first time they met Dev Anand
Last updated on: December 4, 2011 15:40 IST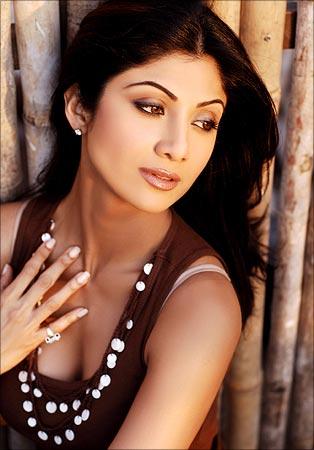 Dev Anand always welcomed newcomers, who sought his guidance.

Remebering her first meeting with Dev sahib, Shilpa Shetty tweeted: 'RIP Dev saab,still remember my 1st meetin with him,so kind, full of life nd positive.A legend who always thot ahead of his time. Will miss you.'

Payal Rohtagi recalled her first meeting with him: 'RIP dev anand sir. Just met him once when I had come to mumbai first at his home. His drawing room was full of his film collections. Pray his soul rests in piece as he gave me advice be strong in this industry. Condolences to his family.'



Dev Anand's family says thanks
Last updated on: December 4, 2011 15:40 IST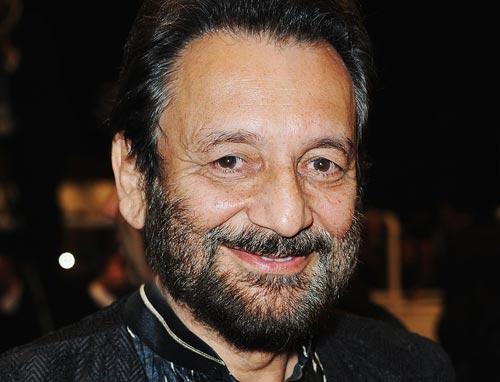 Dev Anand's nephew Shekhar Kapur thanked everyone on behalf of the entire family for their love and prayers.

He tweeted: 'On behalf of d family I thank ever1 fr d thousands of messages of love pouring in frm all over d world on passing of Dev Anand.'

Shabana Azmi recalled how he influenced Shekhar to leave Chartered accountancy and join films. '@shekharkapur he was instrumental in getting you to leave chartered accountacy and join films,' she wrote.
Tributes pour in
Last updated on: December 4, 2011 15:40 IST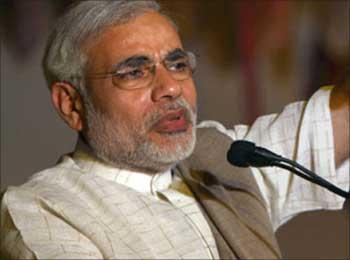 Film personalities weren't the only ones who were deeply influenced by Dev Anand.
Narendra Modi tweeted a bit of trivia on the legend: 'During the 1975-77 emergency imposed by Indira Gandhi, Dev Sahab was the one who stood up in favour of democracy with most conviction.'
Omar Abdullah tweeted: 'The passing of an era, a void never to be filled. Rest in peace Dev Sahib. A legend in your own life time, you will be sorely missed.'
Author, journalist and Parliamentarian Tarun Vijay tweeted: 'The incomparable and invincible spirit of Dev Anand , Dev Saheb wil live for ever. My humble tributes to the greatest actor of the Guide.'