Ten very different sides of Hindi political cinema
Last updated on: June 2, 2010 17:46 IST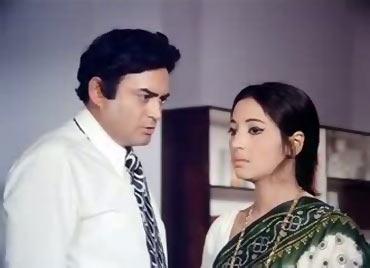 Bollywood doesn't often sermonise, the thumkas and song sequences making up for thoughtful insight -- and often making a lot more money.
Yet with politics being so crucial to the world's largest democracy, it comes as no surprise that we make political cinema frequently enough: even if a lot of it shows off the same angst.
As Prakash Jha's Raajneeti readies to release this Friday, here's a look at ten very different sides of Hindi political cinema:
Aandhi
Gulzar's highly acclaimed 1975 film wasn't allowed to release at the time because the ruling Congress party felt it was based on Indira Gandhi's life.
In reality, the Suchitra Sen-Sanjeev Kumar starrer was based more on Tarkeshwari Sinha, one of our pioneering female politicians.
Sangharsh
Last updated on: June 2, 2010 17:46 IST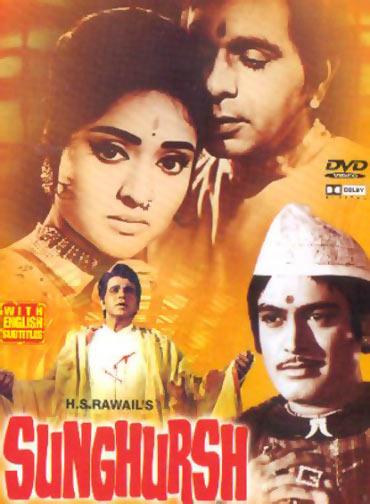 Harnam Singh Rawail's 1968 film looks at a Thuggee cult in Varanasi, and is based on a story by Mahasweta Devi.
The film has a stellar acting cast, which includes Dilip Kumar, Vyajayanthimala, Sanjeev Kumar and Balraj Sahni.
Hazaaron Khwaishein Aisi
Last updated on: June 2, 2010 17:46 IST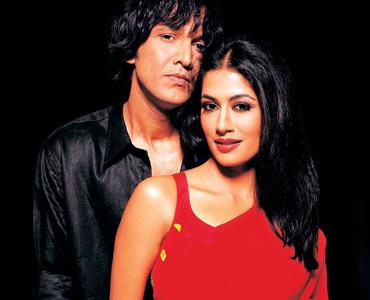 Sudhir Mishra's epochal 2005 film deals with three youngsters growing up in the 70s as India heads into the Emergency.
The film stars Kay Kay Menon, Shiney Ahuja and a luminous Chitrangda Singh as protagonists left, by politics, forever changed from their initial idealism.
Gulaal
Last updated on: June 2, 2010 17:46 IST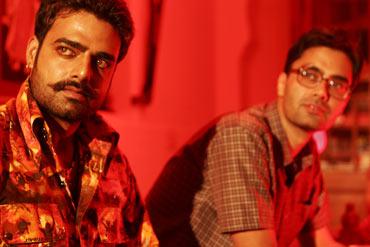 Kay Kay Menon also starred in Anurag Kashyap's Gulaal, a take on Rajasthani royalty warring against the government in a misguided campaign for sovereignty.
The film also starred Raj Singh Choudhary, Deepak Dobriyal, Mahie Gill and Piyush Mishra, the latter also responsible for its highly acclaimed soundtrack.
Satta
Last updated on: June 2, 2010 17:46 IST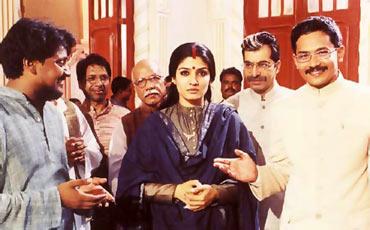 Madhur Bhandarkar's film stars Raveena Tandon as Anuradha, a middle-class woman thrust, by a bad marriage, into the world of active politics.
The film shows a woman rising up and taking over what is essentially a male dominion, and Tandon was heavily applauded for her performance in the lead.
Yuva
Last updated on: June 2, 2010 17:46 IST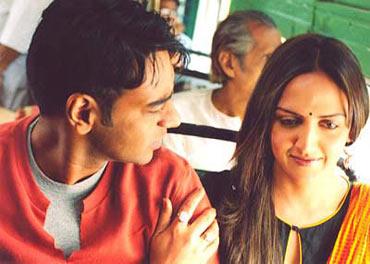 Mani Ratnam's 2004 film explores several themes, but is essentially a political drama showing Ajay Devgn's Michael Mukherjee exhort the masses out of apathy, even as slimy politician Prosonjit Bhattacharya, played by Om Puri, tries harder to strangle the people.
Abhishek Bachchan, Rani Mukerji and Vivek Oberoi also star.
Nayak
Last updated on: June 2, 2010 17:46 IST
Shankar's remake of his own Tamil hit Mudhalvan stars Anil Kapoor as a television journalist who prods a corrupt Chief Minister (played by Amrish Puri) to giving him the chance of being CM for a day.
The journalist accepts, on live television, and the film is about how he cleans up things in that one day.
Haasil
Last updated on: June 2, 2010 17:46 IST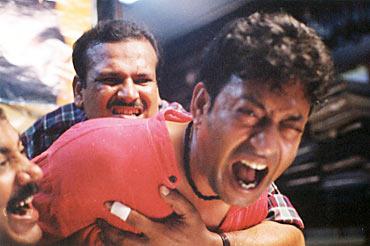 Tigmanshu Dhulia's highly acclaimed Haasil is a love story framed amidst a highly politically charged backdrop.
The film stars Jimmy Shergill and Hrishita Bhatt as young lovers, but the real star is Irrfan Khan as the bad man on college campus in this strong film about student politics.
Yeh Woh Manzil To Nahin
Last updated on: June 2, 2010 17:46 IST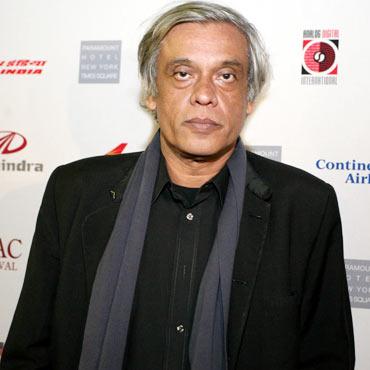 Sudhir Mishra's 1987 film -- with a heavyweight cast of actors including Pankaj Kapur, Habib Tanvir, Manohar Singh and Naseeruddin Shah -- explores the futility and angst felt by our freedom fighters in the present day.
They ponder, as they look at the country around them, if this was indeed all worth it.
Hu Tu Tu
Last updated on: June 2, 2010 17:46 IST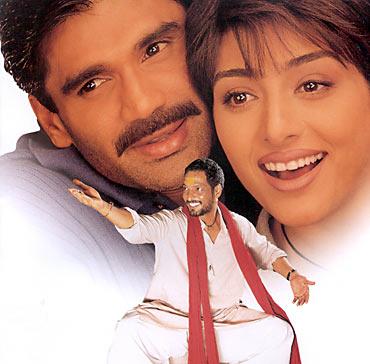 In Gulzar's 1999 film, Suhasini Muley plays a corrupt and conniving Chief Minister whose daughter is kidnapped.
Tabu, in one of her strongest performances, plays the daughter, and the film also stars Sunil Shetty, Shivaji Satham and Mohan Agashe.
The film is about shielding our children from the evils we haven't been able to save ourselves from.