John's gift to Bipasha on her birthday
Last updated on: January 7, 2011 15:25 IST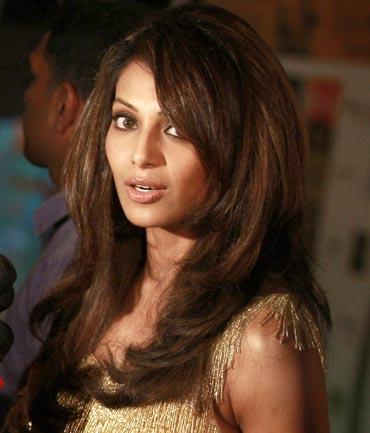 The twitter world is quite a busy one, and Bollywood contributes a great deal to it. Here's looking at the best star tweets of the day.
Bipasha Basu, who turned 32 today, is expected to celebrate her birthday with family and friends. Boyfriend John Abraham is expected to join in the celebrations.
'I celebrate my birthday fr a week!Starting now!Thank god fr this day(7th jan) when I was born!I love my life!Thank u all fr ur sweet wishes!' Bips tweeted.
To a fan's comments if John is gifting her an island called Basudesh, she laughed, 'Basudesh that is hilarious!would love it as a present! Ha ha ha!'
Dia Mirza sent in her wishes: 'To my darling Basu! Happy Happy Birthday!!! Have a fantastic day and a super year ahead. Lots of love n a big hug :)'
Meanwhile, A R Rahman, who turned 44 yesterday, tweeted: 'Am enroute to Madeena..thanks for your birthday wishes and giving your love to my son and me..prayers and love from me and my family..'
And the winner is...
Last updated on: January 7, 2011 15:25 IST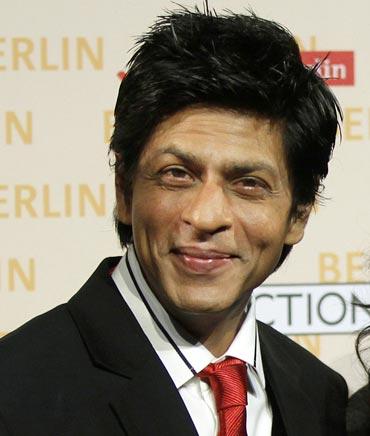 The 17th Annual Screen Award winners have been declared, and Bollywood is patting each other's back.
Shah Rukh Khan won the Best Actor Popular Choice (Male) for My Name Is Khan, Salman Khan won the Best Actor (Male) for Dabangg, Ronit Roy won the Best Actor in a Negative Role for Udaan and Karan Johar's MNIK bagged the Ramnath Goenka Memorial Award. 
Riteish Deshmukh was among the first to congratulate them: 'Congrats to all the winners- @kjohar25 @iamsrk @beingsalmankhan - my fav winner of the year Ronit Roy for UDAAN'
Anupam Kher, whose son Sikandar was nominated in the Supporting Actor category, tweeted, 'I was proud of @sikandarbk today. Even though he did't win at Screen awards for me he is a winner already. Keep it up Sikandar.:)'
Vidya Balan won the Best Actor (Female) and Arshad Warsi bagged the Supporting Actor award for Ishqiya. And Dia Mirza wished them: 'Yay! Yay! Both Vidya and Arshad WON :) #screenawards2010'
Sonakshi Sinha, won her first award as Most Promising Newcomer (Female) posted a picture with the award: 'Aaj ki taaza khabar ;) star screen award'
Shreya Ghoshal, who won the award for Best Playback Singer (Female) showed her gratitude to composer Vishal Dadlani: 'VS:) thnk u:)'
Sandhya Mridul congratulated the team of Udaan on their win as Best Film: 'CONGRATULATIONS UDAAN! Yaaay good boy 2011!'
Get, Set, IPL!
Last updated on: January 7, 2011 15:25 IST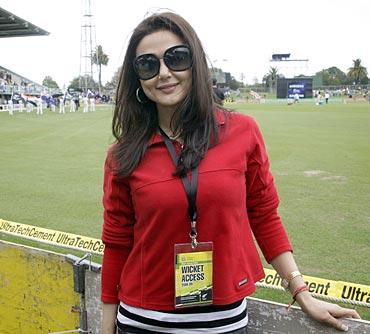 About 350 international cricket players will be hammered by the auctioneer in Bangalore on January 8 and 9 for the Indian Premier League.
Preity Zinta, who owns Kings XI Punjab, is gearing up for the auction: 'Getting ready for the IPL Auction now! Cannot believe KXIP will have an all new team! Any suggestions for the perfect XI for kings XI guys ?'
Shilpa Shetty, who owns Rajasthan Royals, was delighted with the Rajasthan state team's performance: 'Just hrd gr8 news of R'than beatin TamilNdu 2 reach Ranji Finals xtremely xcited wth young talent in R'than.RR rewards Rs10lakh 2 the team.'
She added, 'Looking forward to seeing the finals with Raj. Fingers crossed hope team Rajasthan win!'