Bollywood congratulates Barack Obama!
Last updated on: November 7, 2012 18:30 IST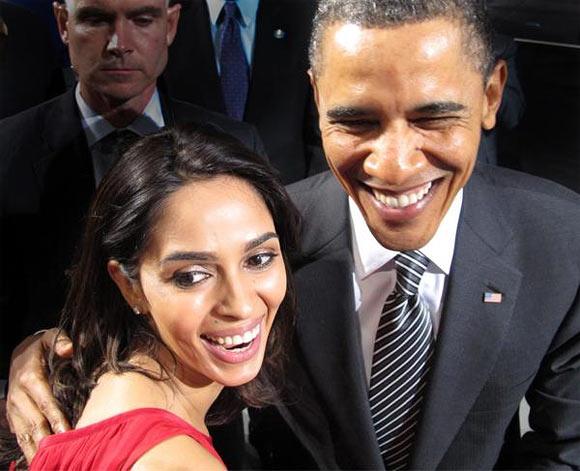 Here's what your favourite Bollywood celebrities are tweeting.
Bollywood stars congratulated American President Barack Obama, who the won elections despite a fierce challenge from Mitt Romney.
Mallika Sherawat: 'Congratulations President Obama 4 winning the 2nd term:)' 
The actress tweeted a picture of herself with Obama as well (above).

Shekhar Kapur: 'USA n Europe must learn to share d this planet equally with the rest of d world. Thats d reality of Obama's next 4 years. But four more years where d US will have 2 come to terms that you cannot live on China funding ur debt forever #AsiaRises.'

Pritish Nandy: 'So America stayed with the status quo... always a more comfortable choice. But Obama has to reidentify his priorities, anticipate a new world order, and come to terms with changing equations.'

A R Rahman: 'Barack Obama ji... Yes! You can, again... Mubaarak USA!'

Madhur Bhandarkar: 'He's back! @BarackObama is the 44th US President. The Democrats have done it again! Here's to 4 more yrs of some Obama charm!'

Fardeen Khan: 'Obama is a true leader of our times. The world needs more like you Mr. President. Congratulations.'

Kunal Kohli: 'Obama's back ! Lets hope his 2nd term sees an upswing of the economy!'

Shahana Goswami: 'And he's done it again! So relieved and happy to see some ray of hope in world politics.'

Shruti Seth: 'Thank God Obama is back for another 4 years. God bless America for making the right choice. I wonder if we'll ever celebrate elections in our country. Feel so detached from our so called leaders. I hope that will change, someday.'
Kamal Haasan turns 58
Last updated on: November 7, 2012 18:30 IST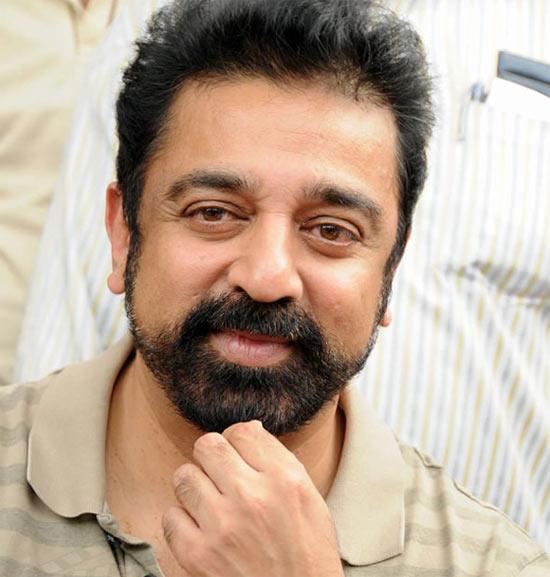 National award-winning actor Kamal Haasan turns 58 today.
On his birthday, the actor will launch a trailer of his upcoming film Vishwaroopam. 

Prabhudeva tweeted in his wishes: 'Today is kamal haasan day,The The The legend's bday!V always look upto u sir, not only a great actor but also a great person..Happy bday sir.'

R Madhavan tweeted: 'Happy birthday to my Demi God Kamal sir. May he live long and healthy for all our sake.'
Kamal's daughter Shruti Haasan thanked his fans on his behalf and tweeted: 'Happy birthday Bapuji :) will pass on all the twitter wishes :):) Thankyou for all the love.'
Randeep Hooda: Haji Ali ban on women is ridiculous
Last updated on: November 7, 2012 18:30 IST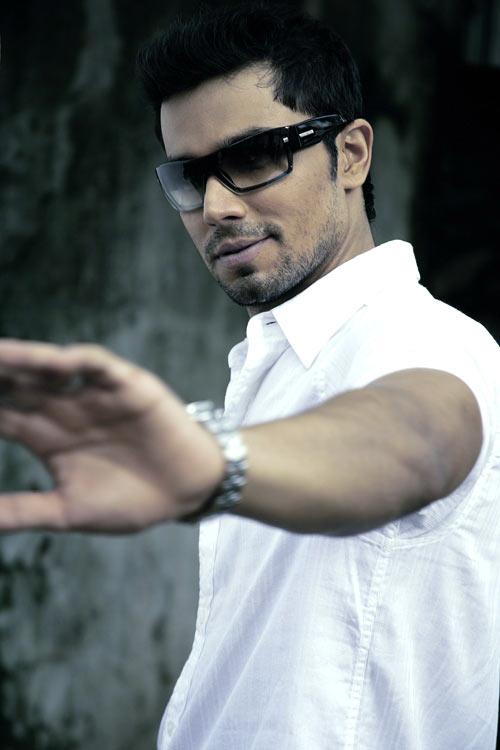 Mumbai's religious shrine Haji Ali dargah may not welcome women any more, after its trust barred women from entering the sanctum sanctorum housing the tomb of the 15th century Sufi saint.
Bollywood stars opposed the decision.
Randeep Hooda: 'Haji Ali ban on women is ridiculous and goes against the rather loving and accepting teachings of Sufism. Who holds the authority to do so??'

Payal Rohatgi: 'Happy that people of religious affiliation condemning the #HajiAli ban. Gender discrimination shud bother all of us.'

Neetu Chandra: 'Very upset with so many crimes - increasing in mumbai- against girls-Mumbai was the safest city of India for girls.'
Farah Khan pays a tribute to working moms
Last updated on: November 7, 2012 18:30 IST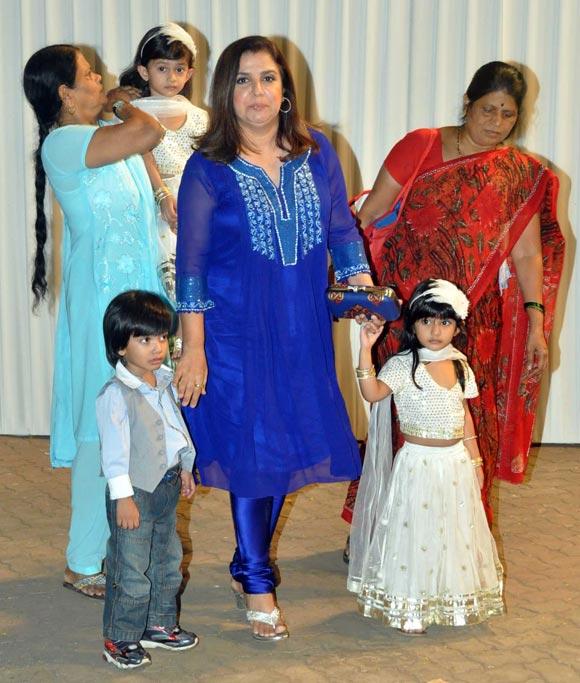 Being a working mom can be difficult, both emotionally and physically. Ask 
Farah Khan
. 
Her Twitter profile reads: 'Film Director, choreographer, producer, now actress & proud Mother of Triplets.'
'Sometimes whn I'm at shoot my body physically aches 2 hug my children,' tweeted Farah who recently finished shooting an item number with Kareena Kapoor for 
Dabangg 2
.
She praised all the working moms and added: 'Hats off 2 all working mothers!! Coz fathers r without a" Guilt gene"..n ours is implanted as soon as the baby is born!'
Bipasha Basu parties with friends
Last updated on: November 7, 2012 18:30 IST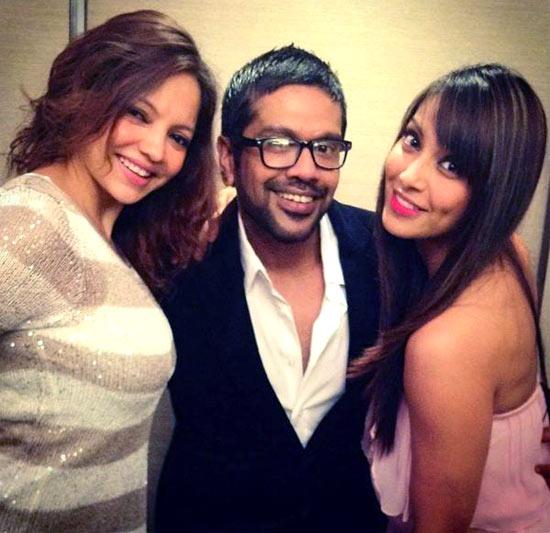 Bipasha Basu spent the night partying with friends, designer Rocky Star and fitness expert Deanne Panday. 

'The trio is back! Party night! @deannepanday @RockyS_STAR ! Love ma friends! ' she tweeted with the picture (above).
Sonal Chauhan, on the other hand, is keeping unwell. 'Got sooooo many flowers today. They don't even fit into the frame. I'm feelin better now. Been unwell since yesterday. But feelin better now :-) thanks to so much love,' she tweeted with a picture. 
Shah Rukh Khan is busy promoting Jab Tak Hai Jaan. 'En route to Jalandhar for JTHJ...havent slept a wınk all nıght...eyelıds r feelıng lıke a mattress. Hope ıts a long slow flt,' he updated.


On the sets Arjun Rampal's D Day
Last updated on: November 7, 2012 18:30 IST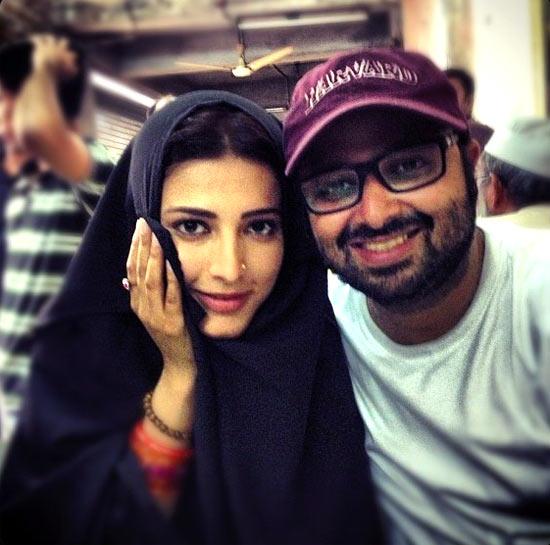 Arjun Rampal, who is busy shooting for the spy thriller D-Day in Ahemdabad, shared a picture of actress Shruti Haasan with director Nikhil Advani from the sets.

'The mad @nickadvani and the gorgeous @shrutihaasan on sets D Day,' he tweeted with the picture (above). 

He shared another picture and added: 'She, him and I.'  

The film's set in Karachi and is said to be inspired by real incidents.

Neha Dhupia meets Judi Dench
Last updated on: November 7, 2012 18:30 IST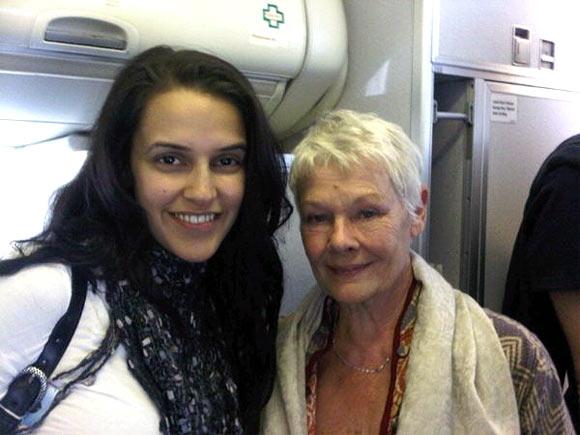 Neha Dhupia recently bumped into Hollywood actress Judi Dench during a trip abroad. 'Jus had share this, me with Judi Dench ... #skyfall !' Neha tweeted with a picture (above). 
Deepika Padukone ‏shared the latest poster of Race 2, featuring her. 'Here you go guys!!!'
Mahesh Bhatt ‏shared a picture of Emraan Hashmi and Vikram Bhatt from the DVD launch of Raaz 3 and tweeted: 'At the 3D Dvd launch of Raaz 3. Emraan and Vikram chat with the media.'