Birthday Special: Celebrating John Abraham!
December 17, 2013 10:55 IST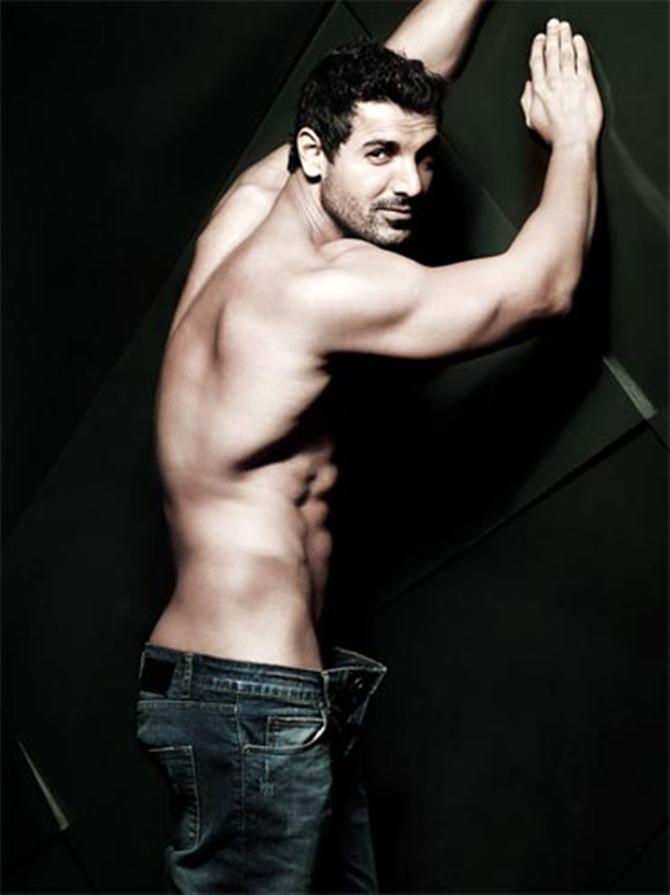 When John Abraham began his career as a Hindi film actor, he was dismissed with the usual models-can't-act argument.
That he is no Irrfan Khan is irrefutable.

Then again, the man's well aware of his limitations and scores high on both -- disarming modesty and sharp career moves.

No wonder JA is one of the few fortunate male models to have made a mark in Bollywood.
On the handsome hunk's 41st birthday, we look at his journey from a smart media planner to stunning Gladrags Manhunt winner to successful star of several hits.

Please click NEXT for more...
Sexy, steamy beginnings!
December 17, 2013 10:55 IST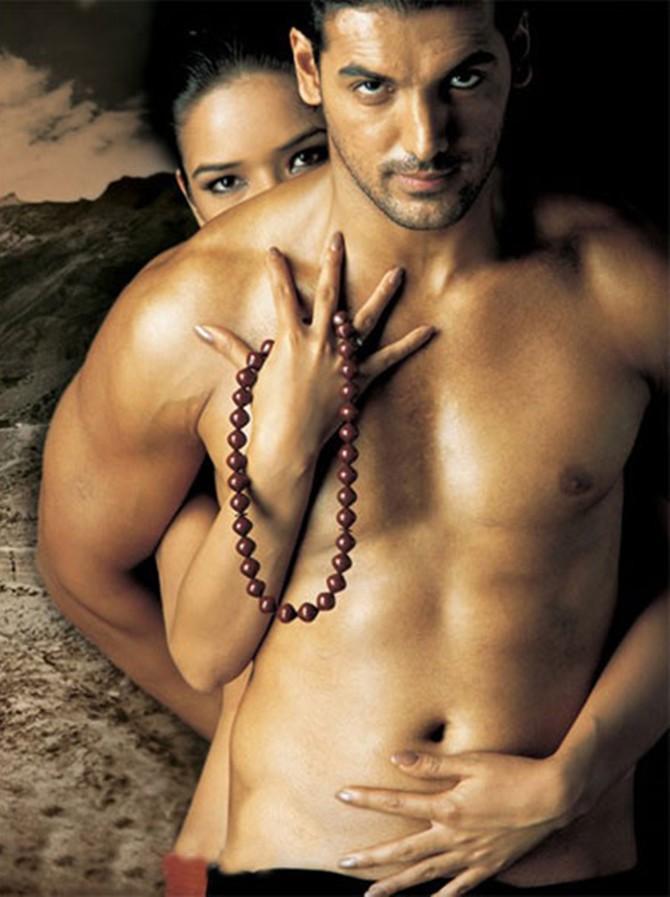 Before Emraan Hashmi single-handedly took over the erotic genre, John Abraham showcased his lack of inhibition in intimate scenes around sultry co-stars like Bipasha Basu and Udita Goswami in provocatively titled fare like Jism and Paap.
The original Dhoomster
December 17, 2013 10:55 IST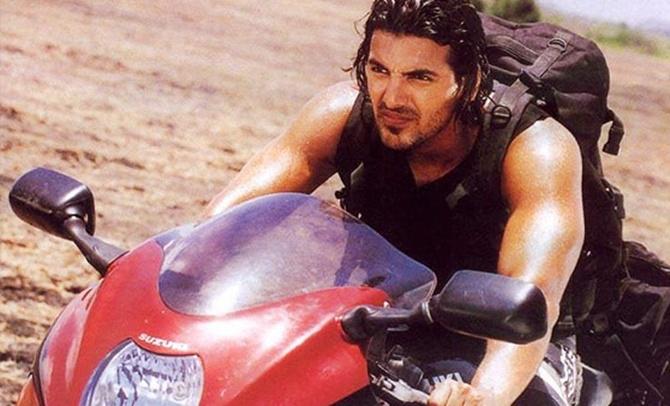 Yashraj's Dhoom franchise has gotten bigger and better with powerhouse performers like Hrithik Roshan and Aamir Khan slipping into the shoes of the all-important antagonist.
John Abraham, with his sleek mane and biker daredevilry, has a plenty to feel chuffed about as the one to start it all.
That Guy In Yellow Briefs
December 17, 2013 10:55 IST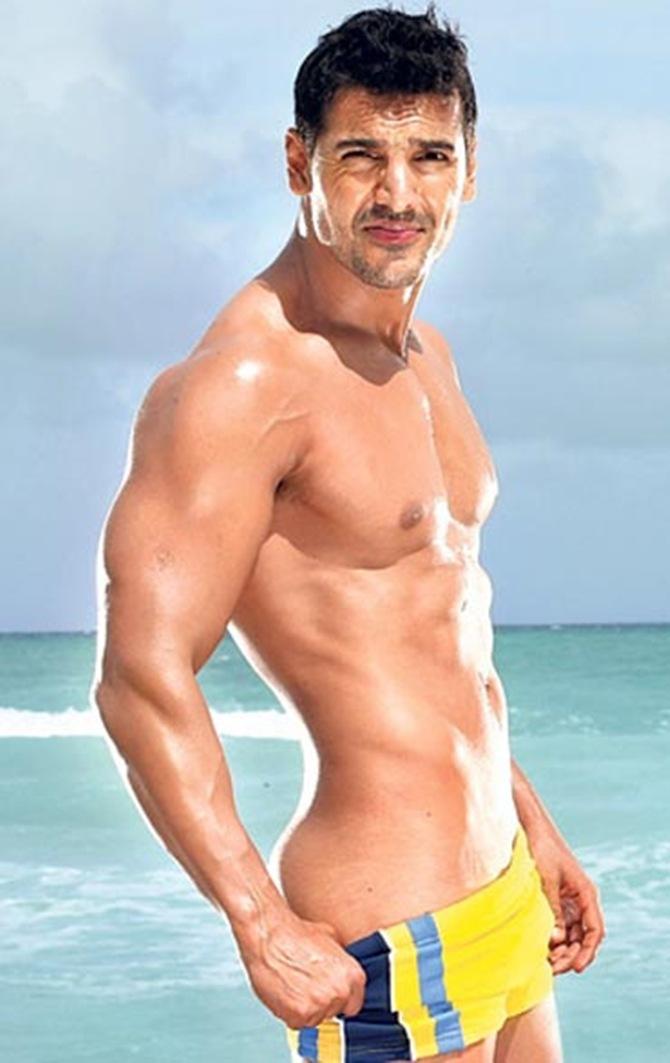 With Karan Johar's Dostana, John Abraham teased the audience with his blatant body show as a straight guy pretending to be a gay companion of Abhishek Bachchan in order to procure a rental accommodation.
Though its a superficial rom-com on every level, mainstream actors getting slightly adventurous in their career was appreciated by one and all.
Zara Hatke!
December 17, 2013 10:55 IST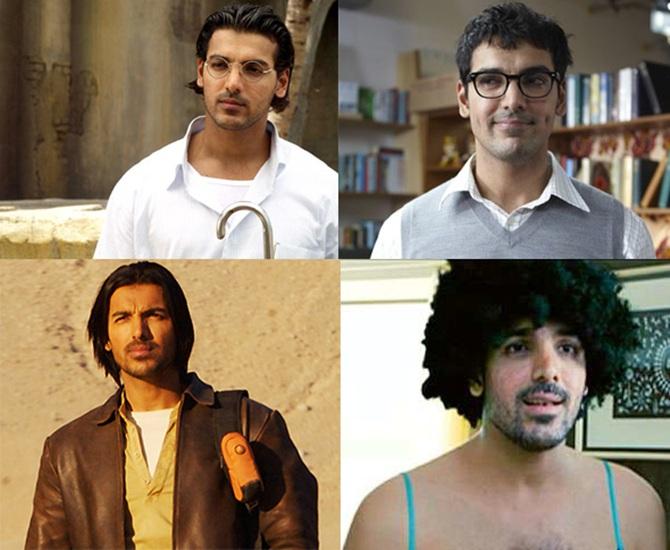 Regardless of his performances making an impression or not, there's a notable effort from John's side to change it up.
That explains his eclectic choice of roles: the Afghanistan-bound Indian reporter in Kabul Express, a women's rights supporting Gandhian in Water, a pop star with a quirky sexuality in Saat Khoon Maaf and the nerdy romantic of Jhootha Hi Sahi.
Johnny Johnny Joker!
December 17, 2013 10:55 IST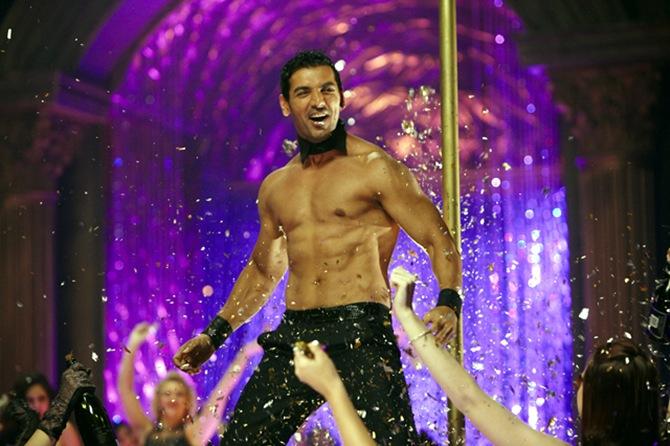 John Abraham may not qualify as the brand ambassador for humour but he sure seems to do well in chaotic Bollywood comedies.
Be it Garam Masala, Housefull 2, Desi Boyz or Dostana, some of his best-known works are funny in nature.
The Body Builder
December 17, 2013 10:55 IST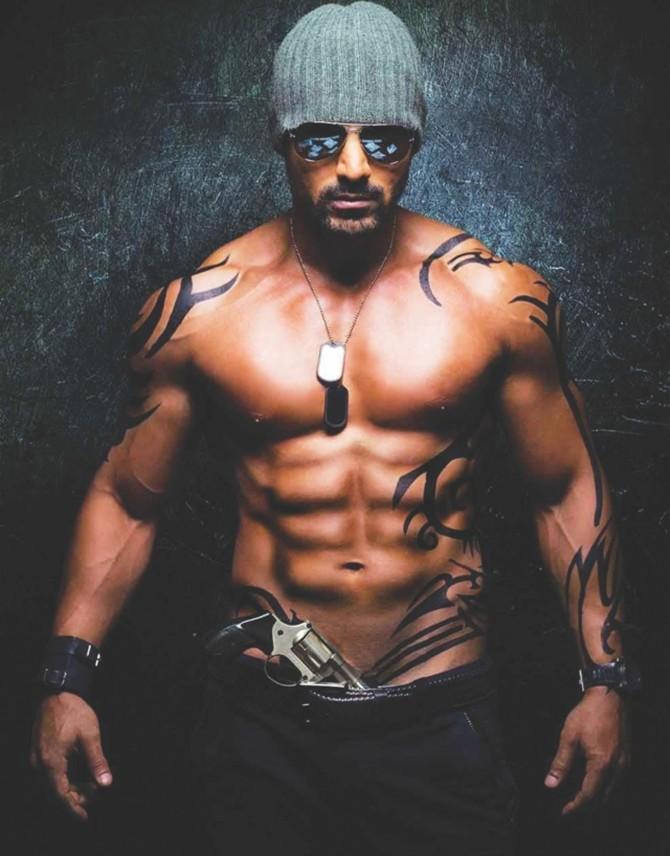 The Dhoom man boasts of one of the best bodies in the business.
And John Abraham has shaped (and shown off) his physique to look lean (Dostana), mean (Force) and buffed up (Race 2) as per as his role's requirements to produce whistle-inducing results.
Sequel Favourite!
December 17, 2013 10:55 IST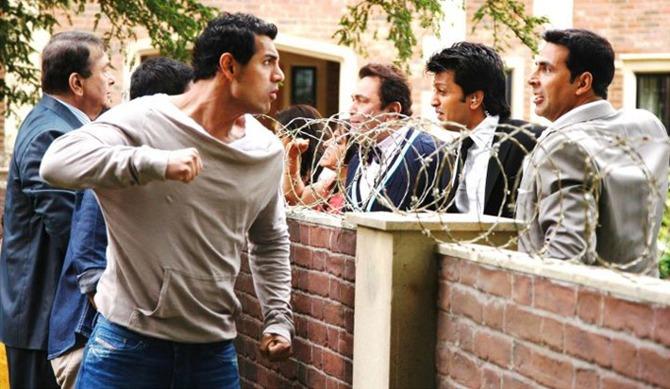 Dhoom may have gone ahead without him but John Abraham is everyone's favourite go-to guy for sequels of well-known franchises.
Be it the already out Housefull 2, Race 2 or the upcoming Dostana 2 or Welcome Back.
And the National Award goes to...
December 17, 2013 10:55 IST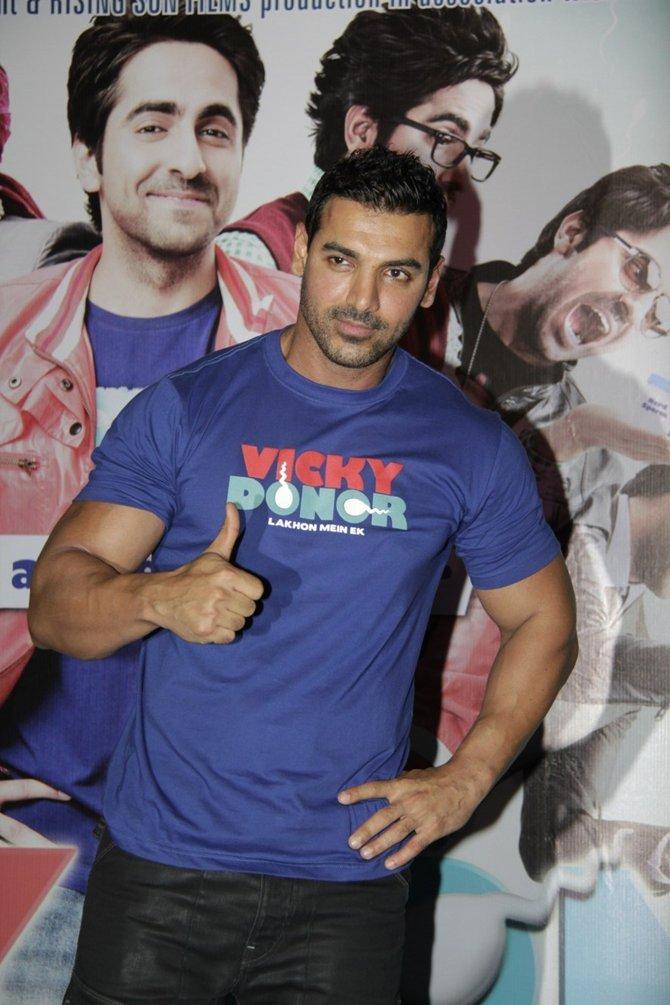 Guess even John Abraham would have scoffed if someone told him he'd go on to receive the National Award for Best Film a decade ago.
That's exactly what happened though.

He backed a great story and film in Shoojit Sircar's Vicky Donor, which not only launched two promising actors -- Ayushmann Khurana and Yami Gautam -- but also boosted the New York star's credibility as a producer to watch out for.
The good run continues!
December 17, 2013 10:55 IST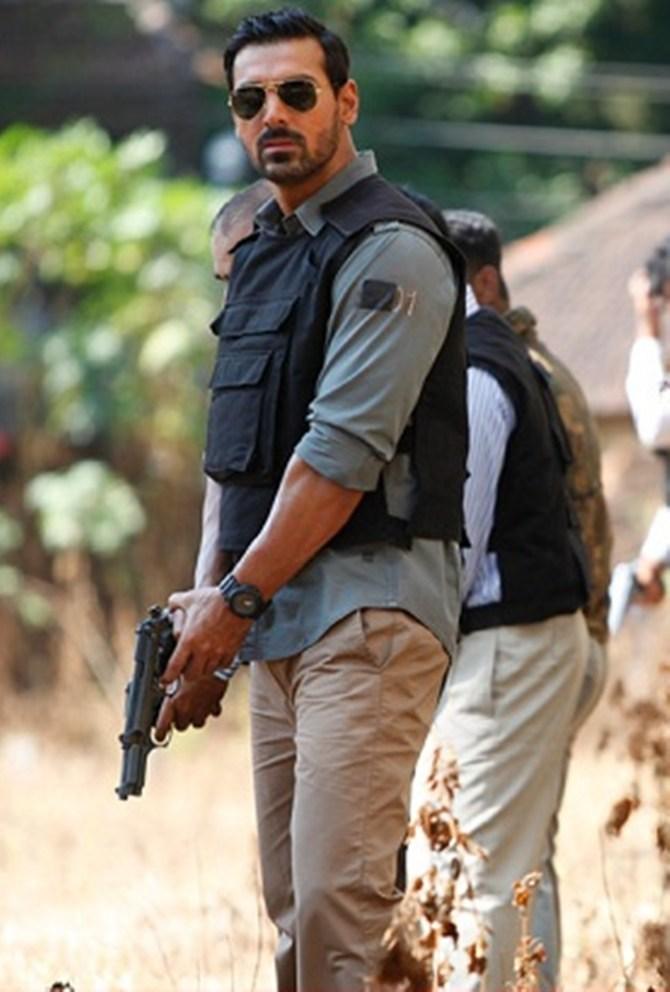 John Abraham's faith in Sircar was rewarded with his second home production, Madras Cafe, an edge-of-the-seat fictional account of a real event in Indian history.
Its heartening success along with Shootout At Wadala where he plays a ruthless underworld don and Race 2's street fighter turned casino owner ensure 2013 ends on a rather memorable note for the actor.