What tickles Sonakshi's funny bone
Last updated on: February 1, 2011 15:38 IST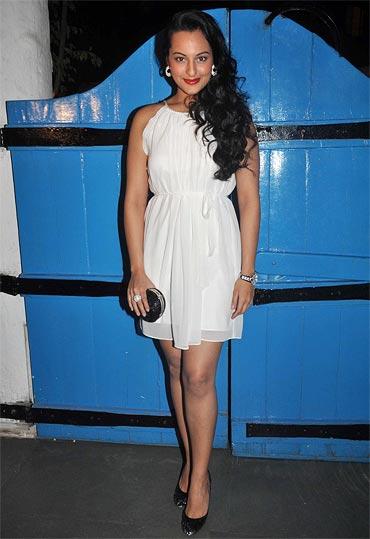 The Twitter world is quite a busy one, and Bollywood contributes a great deal to it. Here's looking at the best star tweets of the day.


Sonakshi Sinha shocked her fans when she tweeted this out of the blue, 'Do not disturb....................Already disturbed!' 'arre itna tension kyu le rahe ho! it was a fwd i got in the morning and i found it damn funny....hehehehe'.
Meanwhile, Konkana Sen Sharma chuckled at a fan's post: 'Everytime you quit drugs, a unicorn dies.'
Rahul Bose also shared a giggle with Konkana as he replied, '@konkonas everytime you quit marijuana a taco stand dies.'
Arshad Warsi who is busy shooting for Double Dhamaal hooted: 'I guaranty u, when u all see DD u all will send flowers to the 4 of us as condolences... Hey BHAGWAN mujhe bachale is pork shop se... Muje Film karni hai HAM ki dukaan nahi kholni hai... Muh se dialogue ke bajai OINK OINK nikal raha hai... Mujhe Amjad Khan vo dialogue yaad aaraha hai "SUWAR KE BACHCHON"'
How Preity celebrated her B-Day
Last updated on: February 1, 2011 15:38 IST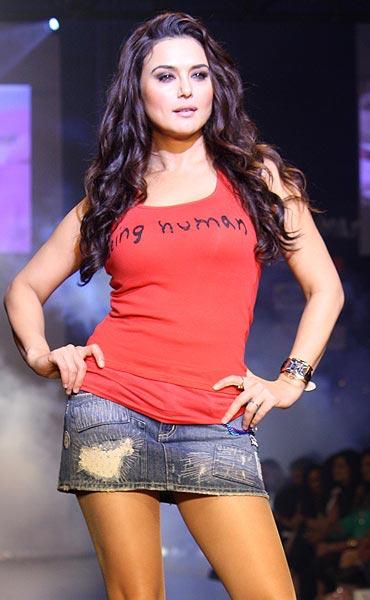 Preity Zinta turned 36 on Monday and decided to celebrate her birthday in an unique way.

She had an under water birthday party as she informed with this tweet: 'Best Birthday ever! Feeling on top of the world underwater .... Ting :-)' 'To all of u who share your birthdays with me... HAPPY BIRTHDAY !!!!! Have a rocking year :-))))))) Good night Guys! Gotta wake up for another Dive tomorrow :-) sweet dreams! Lotza love... Muaah!'
Amrita Arora on the other hand had a low-profile celebration. She wrote: 'Low key birthday wit my family! Hubby n sis over to spend my birthday wit me!'
All in the family!
Last updated on: February 1, 2011 15:38 IST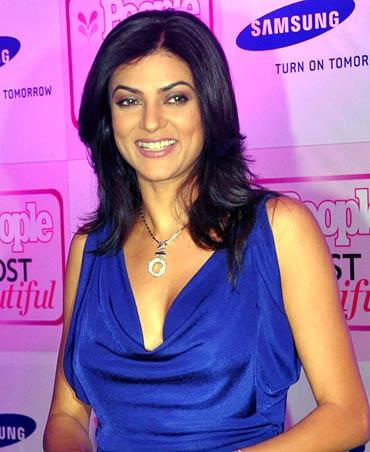 Proud momma Sushmita Sen who is finally back in Mumbai tweeted, 'Renee won d silver medal for 100 mts sprint at her sports day:) she cried d whole time cause she's always won d gold:) gotta tell u though.. She made me super proud as I watched her one shoe come off in d middle of d race n yet she ran with one shoe on to win d silver:)) WOW!!'

She continued to gush about her daughter: 'Renee n I made a pact a while ago that winning a medal is always 2nd to finishing d race:) And boy, how beautifully she honors that pact:)) Alisah n I learn sooooo many beautiful things from our darling Renee:)) sooooo proud of u angel!! Victory indeed lies in grace:)) mmmuuuaah!'

Meanwhile, Akshay Kumar tweeted: 'I spent sunday with my son watchin Bruce Lee movies,2day no joke,i'm dressed as Bruce Lee,fightin like Bruce Lee on set of my Dollar shoot, if only i had his abs :)'


Health blues
Last updated on: February 1, 2011 15:38 IST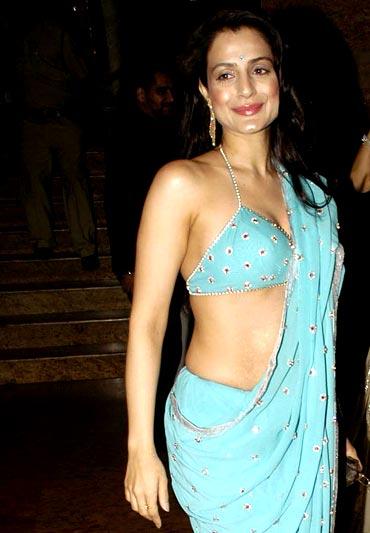 Ameesha Patel is feeling under the weather. She informed, 'Down with the worst viral. Cough cold n fever. Can't move. Have to take rest. Will stay in bed n just catch up on some reading'
Hansika Motwani, on the other hand, is still not doing well: 'good morning ,on my to work ..n my leg is still in a bad condition,bt no worries. will be careful take care n come on guys RISE N SHINE .'