The Top Ten Twitter Controversies Of 2011
Last updated on: January 3, 2012 12:41 IST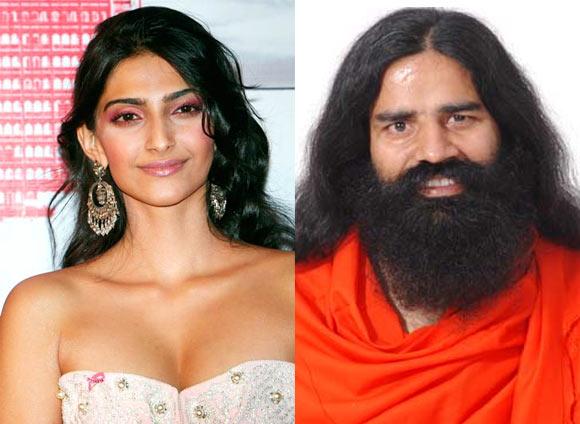 Here's looking at the controversial Twitter headlinemakers in tinsel town in 2011.

With so many Bollywood celebrities active on the microblogging website Twitter, media and fans discovered a new forum to witness debates, controversies and criticism, straight from the horses' mouth.
The celebs, on their part, completely played to the gallery, fully aware of the nature of the platform and the level of accessibility it provided to the masses.

Here's looking at the top 10 controversies that took place on Twitter in 2011.
The case of 'a sexist homophobe'
It came as quite a surprise when the usually composed Sonam Kapoor lashed out at Baba Ramadev in one of her tweets, reacting to his stance on homosexuality.
Not one to mince words, the actress had tweeted: 'I prefer Baa Baa Black Sheep over Baba Ramdev.'
And when a fan responded to Sonam that her comment is rude, she retorted: 'As rude as you should be to a sexist homophob!'
Sonam got an earful from younger sister Rhea when the latter tweeted: 'It is irresponsible to spurt out a political opinion in a public forum without being well-informed on current events and politics. Shut up. Water-cooler talk is 1 thing but if you are a celebrity, what you say, will find its way to many. So you'd better know what u r talking about.'
Learning from the experience, Sonam has now limited her rants to traffic and mostly uses her Twitter account for movie promotions.
Read story here!
What's common between Narendra Modi and Hitler?
Last updated on: January 3, 2012 12:41 IST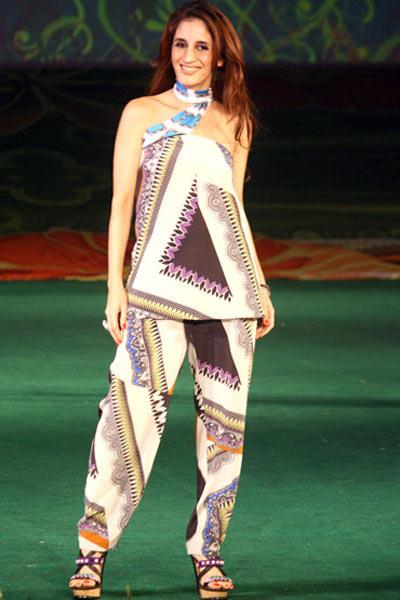 Jewellery designer Farah Khan Ali, daughter of veteran actor Sanjay Khan and sister-in-law of Hrithik Roshan couldn't help but lash out at Gujarat Chief Minister Narendra Modi for his alleged involvement in the violent riots that broke out in the state in 2002.
She compared Modi with Hilter as she tweeted: 'I don't care if it makes me unpopular being anti Modi. I will always call a spade a spade. Not here to win a popularity poll or promote myself. Hitler was a great administrator but his crimes against the jews were atrocious. He paid for it. Someday Modi will. Everything returns here.'

Read story here!
When Lata Mangeshkar was misquoted
Last updated on: January 3, 2012 12:41 IST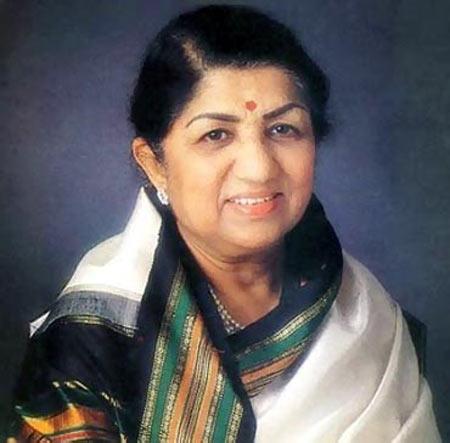 It's rare to see Lata Mangeshkar show her disappointment publicly. But as she caught up with 56th Filmfare Awards on television, she was surprised to be quoted for something she claimed she'd never said.
Here's what she wrote: 'namaskar,main filmfare awards function television pe dekh rahi hun,usme abhi thodi der pehele dikhaya gaya ki lata mangeshkar ne kaha tha ki filmfare award mujhe rumaal me lapetke dijiye,ye padhke mujhe bahot ascharya hua,kyo ki maine aisa na kabhi kaha aur na kabhi kahungi,mere liye har award logo'n ka pyar aur aashirwad hai,filmfare jaise popular awards mein istarhah ki galat baat likhna ya batana acchi baat nahi ye mujhe bade afsos ke saath kehena pad raha hai....'

(I was watching the Filmfare awards function on television and, a little while ago, they said Lata Mangeshkar stated she wants the Filmfare award wrapped in a handkerchief. I was very surprised as I have never, and will never, say something like this. For me, every award is a sign of people's love and blessings. I'm very sorry to have to say it but it's not nice for a popular award show like Filmfare to show something wrong like this.)

Read story here!
Best Actor, arguably
Last updated on: January 3, 2012 12:41 IST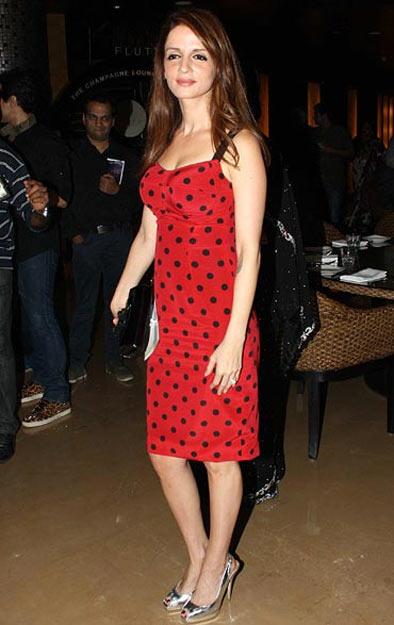 Lata Mangeshkar wasn't the only one who was disappointed with last year's Filmfare awards.
After coming back from the award ceremony, Sussanne Roshan wrote: 'Just came back from filmfare sometimes in life we get what we don't deserve..makes it riff to understand what's the logic in all this.'
We aren't sure if she was referring to Shah Rukh Khan's Best Actor win (for My Name Is Khan) over her husband Hrithik Roshan's nomination for Guzaarish as things seem to be pretty normal between the two actors.

Read story here!
Who DOESN'T know Anna Hazare?
Last updated on: January 3, 2012 12:41 IST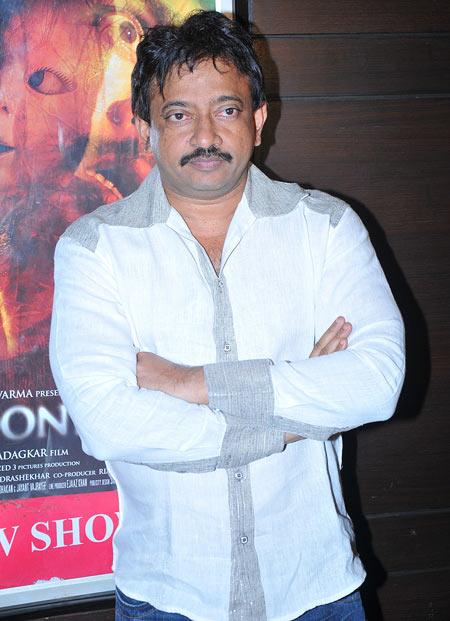 If there's one place you wouldn't want to see your name in, it is Ram Gopal Varma's Twitter page.

From taking potshots at Karan Johar to dropping F-bombs, the maverick director has developed a unique way of verbalizing his views.
But that didn't mean that he was as up-to-date with the happenings around him as his Bollywood colleagues. While the rest of the filmi junta lent their support to anti-corruption crusader Anna Hazare, RGV confessed, rather unapologetically, that he had no clue about the activist.
He had tweeted: 'I have no idea who Anna hazaare is as I don't keep track of anyone expect for film people and gangsters. I don't know what he is fasting for because I don't know what he or anybody else in the whole world is upto as I am too busy in my film work. I will never ever fast for anything except for my own personal diet.'
His tweets resulted in a huge public outcry.

Read story here!
When Bipasha had to apologise
Last updated on: January 3, 2012 12:41 IST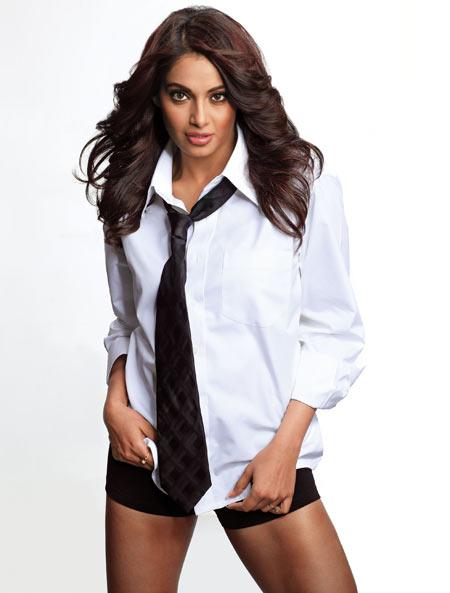 From clarifying about her relationships to rubbishing rumours, Bipasha Basu knows her way around her Twitter account.
Except for once when the actress innocently posted a picture of two girls tying her shoe lace as she tweeted: 'I need to learn to tie shoe laces asap! Embarassed that I can't! No patience grrrrr! Promise I am not spoilt! Will learn soon.'
It didn't sit well with her fans as they accused her of child labour -- from what was visible, the girls looked like they were still in their early teens) -- when she clarified with another tweet: 'Well the ppl helping me in the pix r my friend n sister,Who I help often with the same!So am sorry if it hurt anyones sentiments!'
If we may suggest, Bipasha should add 'learn to tie shoelaces' to her list of new year's resolutions!

Read story here!
Battle of the Dabanggs
Last updated on: January 3, 2012 12:41 IST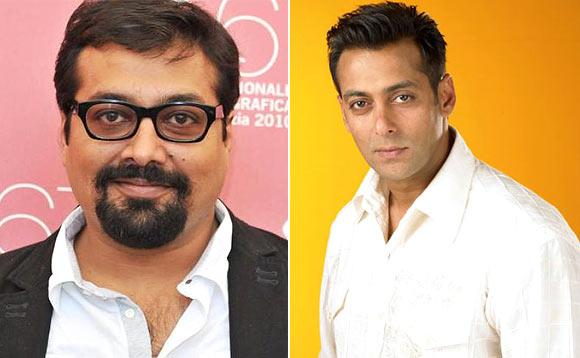 Anurag Kashyap took on Salman Khan for his brother -- Dabangg director Abhinav -- following a disagreement in the film's team over its sequel.
He tweeted: 'Salman khan thinks he made my brother's life.. Hope he can do the same for his brother Arbaaz with Dabanng 2.'
The tweet definitely upset the Khan family as Arbaaz Khan responded: 'Instead of gratitude some people show attitude. Wah kya zamana aa gaya hai. Time will tell. Kabhi asliat ko bahar aane mein time lagta hai.'
Arbaaz may have decided to direct the Dabangg sequel after the fiasco but Abhinav and Salman remain friends!

Read story here!
Rajni jokes are for Rajni fans
Last updated on: January 3, 2012 12:41 IST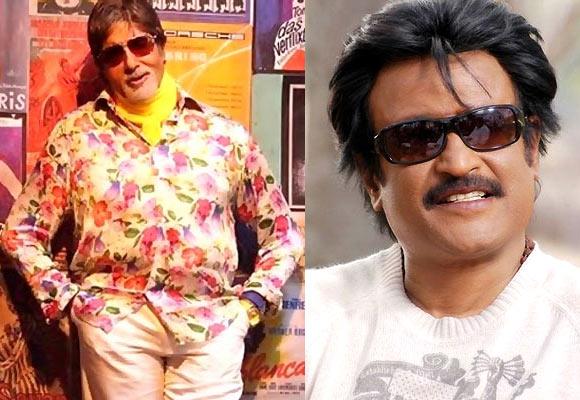 Amitabh Bachchan couldn't evade controversy too.

Turns out, only Rajnikanth fans can crack Rajni jokes. Amitabh Bachchan can't. The star received a lot of flak from his southern contemporary's fans after he shared a joke on him with his followers.
He had tweeted: 'Someone sent me this on mobile: "When Graham Bell discovered the telephone, he found two missed calls from Rajnikant!!" Brilliant.'
He had to immediately apologize to his fans!

Read story here!
Why all this Kolaveri Di?
Last updated on: January 3, 2012 12:41 IST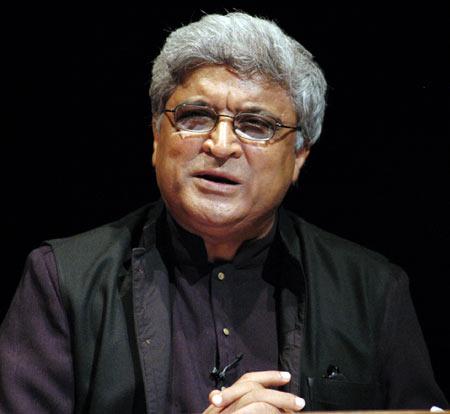 Dhanush's Kolaveri Di may have become the most popular song of the year, but Javed Akhtar wasn't really impressed with it.
He had tweeted: '"KOLAVARI-D". Every one is praising the robes but the emporer is naked. Tune ordinary ,singing substandard. words an insult to sensibility.'
It was hardly a surprise when the noted lyricist received a lot of scathing responses for his remarks.

Describing the various replies, he added: ''its a barrage of comments about my comment on KOLA...some are calling me jealous, even abusing me, others praising me for belling the cat.'

Read story here!
Bhairavi Goswami's girl v/s boy rant
Last updated on: January 3, 2012 12:41 IST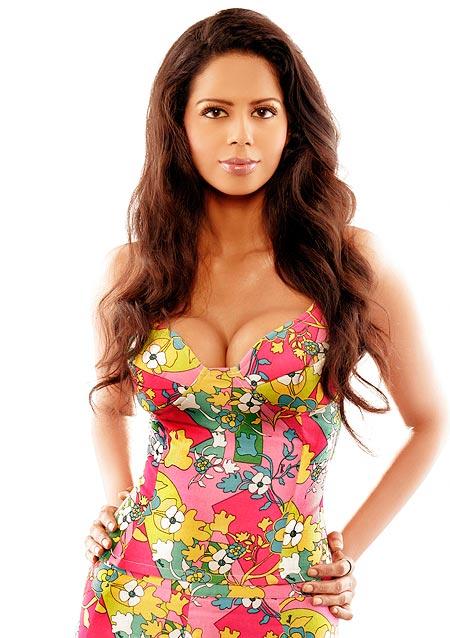 From death threats to making headlines, Bollywood's starlet Bhairavi Goswami received a lot of attention, courtesy her accusations about the new Bachchan baby.
The actress had tweeted that Bachchans were desperate for a male heir when the news of Aishwarya's pregnancy got out.

She had tweeted: 'Nauseating 2 read superstars givg interviews abt wanting a girl baby whn she has gone 2 Bangkok to an IVF clinic which specializes in boy babies. Height of hypocrisy. They knw damn well its a boy, aftr all she has to produce a male heir at any cost - Typical UP mentality, no wonder that state has such high female foeticide.'
With Aishwarya Rai Bachchan delivering a baby girl, Bhairavi's apology is long-overdue!

Read story here!