Arshad Warsi: Box Office is just a stupid ego game
January 03, 2014 08:55 IST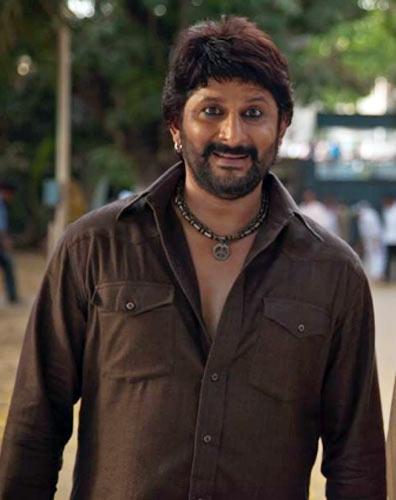 He may not have broken into Bollywood's top league of actors but Arshad Warsi has come a long way.
The actor had a very mixed 2013 at the box office but he claims he's never short of work. "I may sound pompous but I reject almost two films everyday," he insists.
Arshad now has two back-to-back releases coming up -- Mr Joe B Carvalho (January 3) and Dedh Ishqiya (January 10).
In conversation with Sonil Dedhia, Arshad talks about his movies, why he feels Dedh Ishqiya is not Madhuri Dixit's comeback and how actors are manipulating box office numbers to stay on top.
You have two films, Mr Joe B Carvalho and Dedh Ishqiya, releasing within a week of each other.
I am very excited. The films belong to different genres. I hope both do well.
Dedh Ishqiya is Madhuri Dixit's comeback vehicle. Do you think she will steal the limelight?
It is not fair to say that it is her comeback film.
This is just another film of hers.
It doesn't bother me that the focus is on her. She is Madhuri Dixit, so the focus will be on her and it has to be that way. Even my focus is on her (laughs).
I have been in love with her. I am a huge fan of hers and so is the country.
The whole country is going to look at her in this film so it is absolutely fine with me.
How was your first meeting with her?
It was very nice. I did not know what to say.
I was nervous, tongue tied, but I tried to be normal.
We have grown up looking at her. Sharing the screen with her was like a dream come true.
'I did my first film out of fright'
January 03, 2014 08:55 IST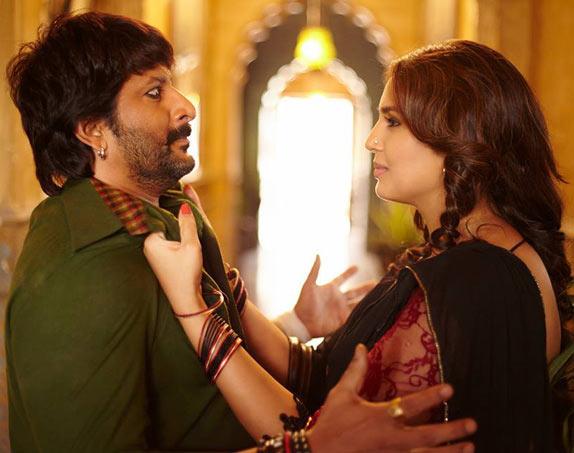 Did you ever think that you would achieve so much success in your career?
My case is completely weird.
I never wanted to be in movies and for a long time, I did my best to get out of it. This is the only time where I believe in destiny.
I did my first film (Tere Mere Sapne) out of fright. I was scared thinking that after this movie, when I go cycling, people will say 'Iske pass paise nahi hai. Bechara cycle chala raha hai' (The poor guy doesn't have money, so he is riding a bicycle).
I thought I should do my best in Tere Mere Sapne so that people would say the guy was good. After that if I don't do any other film, I will happy with this.
But I started getting films and realised I was good at acting. I started loving my job.
To think that I would become the number one superstar was nowhere on the agenda. I was learning and teaching modern jazz dancing and choreographing musicals for Alyque Padamsee and Bharat Dabholkar. I was choreographing advertisements.
'I will always be thankful to Jaya Bachchan for my career'
January 03, 2014 08:55 IST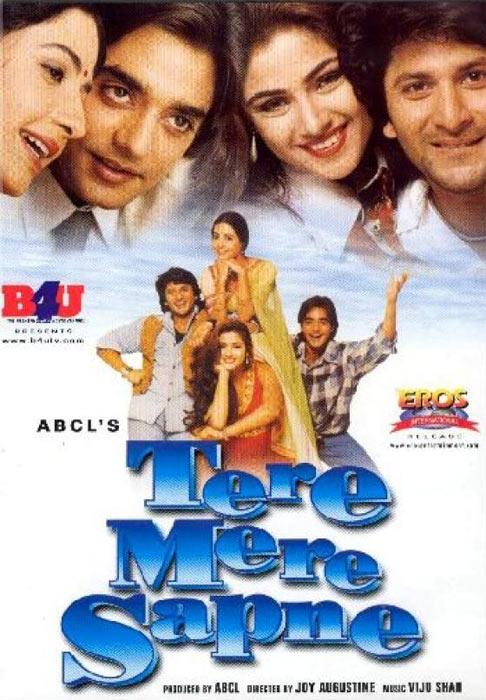 How did you get your first film Tere Mere Sapne?
We were having a house party and Joy Augustine (the director of Tere Mere Sapne) came with a friend and offered me the film.
I told him that he was crazy and I was not cut out for acting.
He told me that he had spoken about me to Jayaji (Jaya Bachchan) as ABCL (Amitabh Bachchan Corporation Limited) was producing the film.
He told me to send my photographs to her. I sent random post-card sized photographs. Surprisingly, she signed me for the film. She is the one who gave me my first film and will always be thankful to her for my career.
Did you ask her what she liked about you?
Yes, she told me that every photo had a different expression, which is a sign that I was comfortable facing the camera.
Just 10 days before the shoot, I left a message on Joy's answering machine saying I didn't want to do the film.
He didn't receive the message. After that, it was all destiny.
'I didn't get a film for eight months after I did Munnabhai MBBS'
January 03, 2014 08:55 IST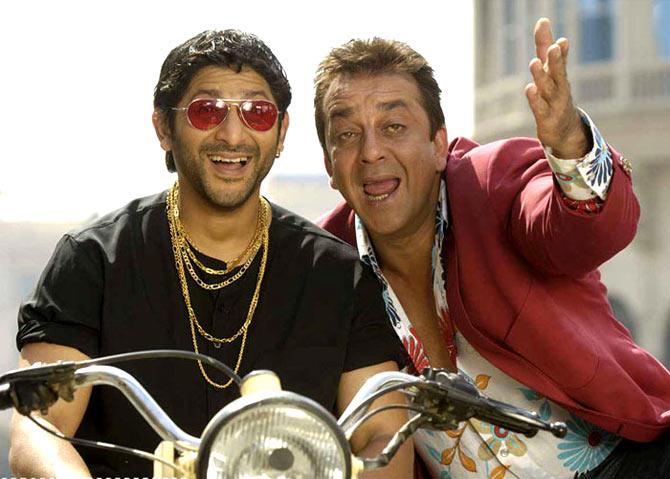 After the success of your debut film, you had a spate of failures. Did you have moments of self-doubt?
My knowledge of the industry was nil at that time.
When I was getting so much appreciation and signing a lot of films, I bumped into Jeetendraji at a party.
He told me, "One day very soon you won't have any films and will wonder what to do. That is the best time of your career when you will think and take the next decision carefully."
I was like, why is he being mean and saying all these things?
But that was experience talking.
Later on it happened to me. I guess it happens to every actor.
Munnabhai MBBS changed your life.
You won't believe it, but I didn't get a film for eight months after I did Munnabhai MBBS.
I realised that if you do a bad film, you won't get work, but if you do a good film you still don't get work (laughs).
Raju (Rajkumar Hirani, director) told me that I was excellent in the film "but nobody knows where to fit you."
Later on I started getting a lot of films. I am never short of work.
This may sound pompous, but the fact is that I refuse at least two films a day.
'I have gained the faith of producers and the directors with my work'
January 03, 2014 08:55 IST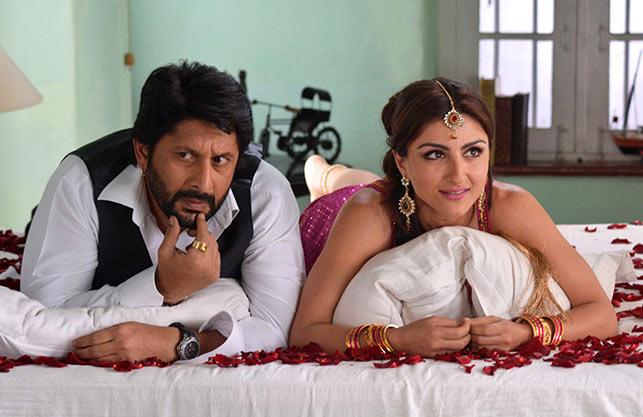 What kind of movies did you watch growing up?
I was put in a boarding school when I was eight years old so I had not seen a lot of movies.
The only movies that I watched during the boarding days were Force 10 from Navarone and another old Hollywood film because these reels belonged to the school.
I saw only two movies in a theatre -- Mr Natwarlal and Disco Dancer.
I had no knowledge about films.
According to me there were only two heroes, Amitabh Bachchan and Mithun Chakraborthy.
Not many people know that you choreographed the title song of Roop Ki Rani Choron Ka Raja.
It was a very unpleasant experience. I did not want to choreograph in a movie ever again.
Creatively I enjoyed it, but professionally I had a bad time.
Even before Roop Ki Rani…. Mansoor (Khan, director) had asked me to choreograph a song for Qyamat Se Qyamat Tak.
You said that you didn't want to be an actor. Looking back, what do you think worked for you?
I have gained the faith of producers and the directors with my work.
People feel that I can deliver with my acting.
My last film, Rabba Main Kya Karu, didn't do well but nobody pointed a finger at me. Zilla Ghaziabad didn't do well too but everyone said I was brilliant in the film.
The only thing that is in an actor's control is to deliver a good performance every time, so that you dilute the effect of a bad film.
In spite of having flops, I still have a good amount of work.
But if I have three-four back-to-back flops, I would be in big trouble.
'I have never given an audition for a role in my career so far'
January 03, 2014 08:55 IST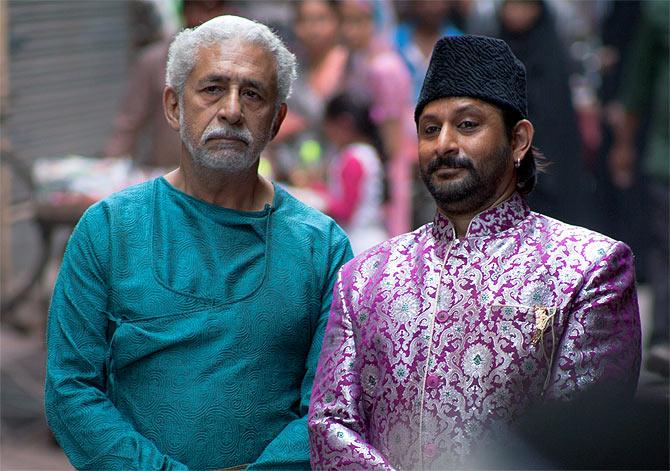 Do you think movies have just been reduced to box office numbers?
Yes, I think we have stopped making good films and started concentrating on numbers.
I think it is all crap. It is a stupid ego game. Actors are so childish and stupid that they manipulate numbers and make a fool of the audience who is otherwise very intelligent.
It is obvious that when a film does well it's a good film and a good film is bound to make money.
I don't understand how actors and production houses can bluff the box office numbers. I consider this completely crap.
Being a part of this industry, I pretty much know which film has made how much money at the box office.
Do you believe in the star system?
If a guy in my position says I don't believe in the star system, I would be told I am nowhere near being a star and that's why I say this (laughs).
The fact is that every Friday decides the fate of an actor. With every new release, the positions of actors change.
That is why actors who always want to be on top have started to manipulate numbers. There is no end to it.
Do you still get the jitters when auditioning for a movie?
I have never given an audition for a role in my career so far.
I don't know how to do it.
I remember Mira Nair called me a couple of times and asked me to give an audition, but I refused.
If there ever comes a time when without an audition you won't get a film, I will be jobless.