Is she M F Husain's new muse?
Last updated on: January 6, 2011 18:00 IST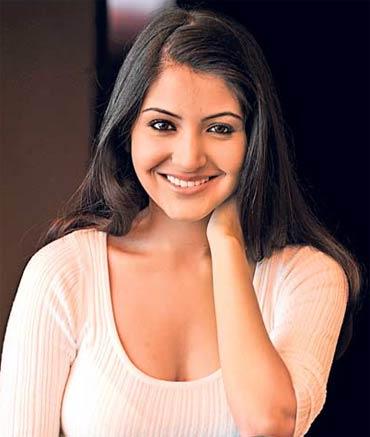 M F Husain seems to have found a new muse.
According to Shobha De, the renowned artist has watched Band Baaja Baarat over 10 times already, just to watch actress Anushka Sharma.
'M.F.Husain is in love again!At 101.With Anoushka Sharma!!He called frm Dubai to say he has watched BBB over 10 times thinks she is amazing!' De tweeted.
So will we being seeing her portrait signed by the legend any time soon?
While we wait and wonder, here's looking at Husain's earlier muses.
Amrita Rao
Last updated on: January 6, 2011 18:00 IST
Husain loved Amrita Rao's beauty so much in Vivaah that predicted that she had a long career ahead of her.
It is said that Husain watched Vivaah 20 times and then sketched Amrita on canvas. Since her character in the film was called Poonam, Husain drew all the portraits with a full moon in the background.
Madhuri Dixit
Last updated on: January 6, 2011 18:00 IST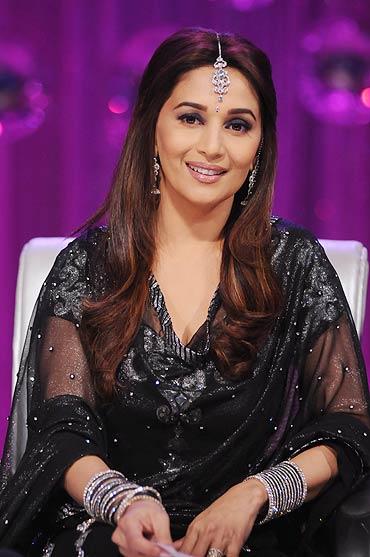 But of course, Husain's first muse was Madhuri Dixit.
The artist fell in love with her when he watched Hum Aapke Hain Koun...! He loved her in it so much that he watched the film 73 times.

He went on to sketch her, and even cast her in his directorial debut Gaja Gamini.

When Madhuri made her comeback in 2007's Aaja Nachley, Husain booked the entire Lamcy Cinema in Dubai for a show.