Anurag Kashyap to head for Cannes
Last updated on: April 25, 2012 13:05 IST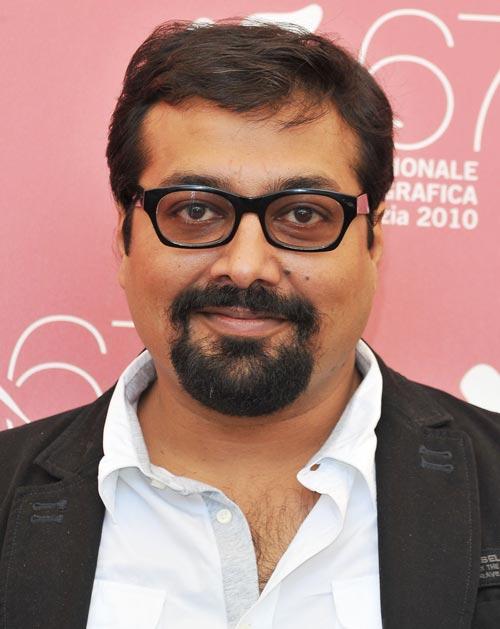 Here's what your favourite Bollywood celebrities are tweeting.
Director Anurag Kashyap is on seventh heaven as three of his films -- Gangs of Wasseypur (Part I & II) and Peddlers -- have made it to the prestigious Cannes Film Festival this year.

His grand two-part directorial project Gangs of Wasseypur, will be shown at the Directors' Fortnight whereas his home-production Peddlers, directed by debutant Vasan Bala, has been selected for the Critics Week section.

'Three of our films; Peddlers, Gangs Of Wasseypur (I&II) at Cannes Film Festival. HUGE MOMENT OF PRIDE FOR US!' he tweeted.

Unable to control his excitement, he added: 'Waiting at theBrussels airport in a silent zone, wanting to scream out loud, off to Copenhagen.. I am very happy..really Happy today.'

In the meantime, Rajat Kapoor congratulated Anurag. 'and now- 'peddlers' in critics' week and Anurag Kashyap's "Gangs of Wasseypur" in the Director's Fortnight in Cannes. Wow 3 films-well done,' he wrote.

Manoj Bajpayee sounded ecstatic with the news too. 'Gangs of wasseypur going to cannes.thats a great news. it seems tuxedo is on the card.hahahaha!' he updated.

Apart from Kashyap's films, filmmaker Ashim Ahluwalia's movie Miss Lovely has also been selected for the festival in the non-competitive section.
Pooja Bedi to file a police complaint against Pooja Missra
Last updated on: April 25, 2012 13:05 IST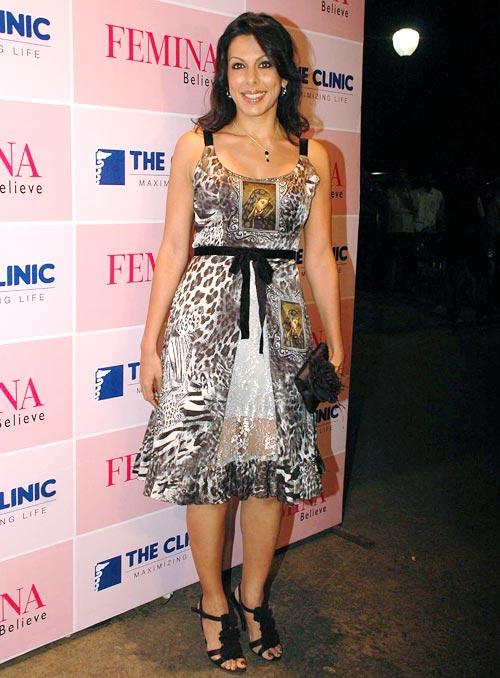 Pooja Bedi has finally made up her mind to file a police against starlet Pooja Misrra for the latter's allegations during their stint in the fifth season of the reality show Bigg Boss. 

'Filing a criminal case in COURT on thursday against @poojamisrra @sparemesayspm as she has NEITHER substantiated allegations nor apologised! Pooja misrra's awful baseless allegations which she has not substantiated will probably end up with her arrest, jail time/monetary penalty!' she tweeted.

After her eviction from the show, Misrra had told the media that housemates Pooja Bedi and Akashdeep Saigal were paid money to defame her on the reality show.
WATCH: Fatso's birthday MMS video
Last updated on: April 25, 2012 13:05 IST
Promoting her upcoming film Fatso, Gul Panag shared a behind the scenes video (above).

'Here is Fatso's birthday mms video,' she tweeted.
The out-and-out comedy is directed by Rajat Kapoor and it co-stars Ranvir Shorey, Purab Kohli, Neil Bhoopalam and Gunjan Bakshi.
Vikram Bhatt has a crush on Karisma Kapoor
Last updated on: April 25, 2012 13:05 IST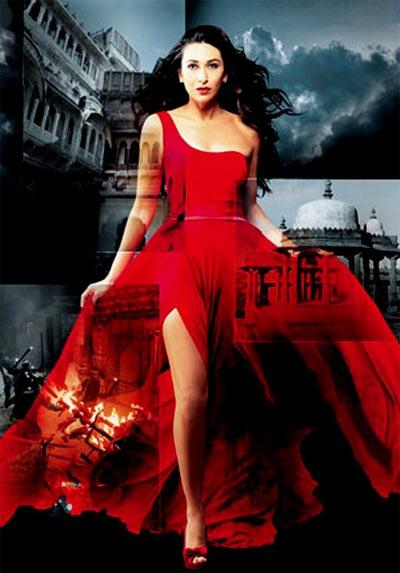 After the success of Hate Story and the successful shooting of Raaz 3, director Vikram Bhatt is busy with the post-production of his next directorial venture Dangerous Ishhq starring Karisma Kapoor.

Smitten by her beauty, he tweeted: 'Saw the first half of #DangerousIshhq last night and have a confession to make...think I have a school boy crush on Karisma Kapoor!!'

Meanwhile, Shahana Goswami finished shooting for Madhur Bhandarkar's Heroine. 'Day 6 : final day, or night should I say. A lot of activity for one night! :)' she updated.

It's the last week of the outdoor shoot of Karan Johar's Student Of The Year. 'Last week of possibly the toughest outdoor shoot of my career...complete credit to the entire team and first time actors for their hard work,' Johar wrote.

Today is the last day of the shooting of the current schedule for Vashu Bhagnani's Aajab Gazab Love. 'Good morning off to shoot last day of this scheduel for Aajab Gazab Love, its been a fun cameo. Ty the whole team,' Arjun Rampal tweeted.