Elizabeth Taylor, the one and only
Last updated on: March 24, 2011 14:40 IST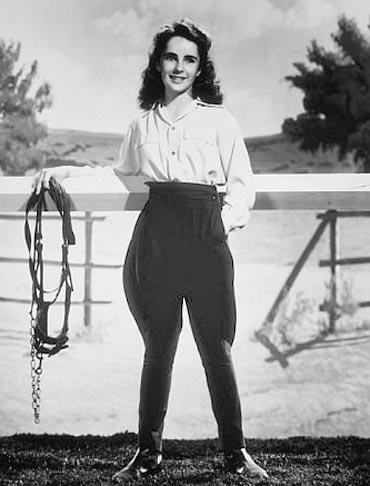 The first time I remember seeing Elizabeth Taylor, she was dressed like a boy.
A jockey, to be exact. She was 12, playing a plucky pre-teen called Velvet Brown, hiding her hair under her helmet and riding a horse named Pie to victory. The film, 1944's National Velvet, was the sort of genre film that works -- or doesn't -- purely because of it's heroine's likability, and the way Taylor rode her dessert-named steed to the finish line made her instantly irreplaceable.
She owned the film.
Over the years, I'd realise she did that a lot.
Elizabeth Taylor, the one and only
Last updated on: March 24, 2011 14:40 IST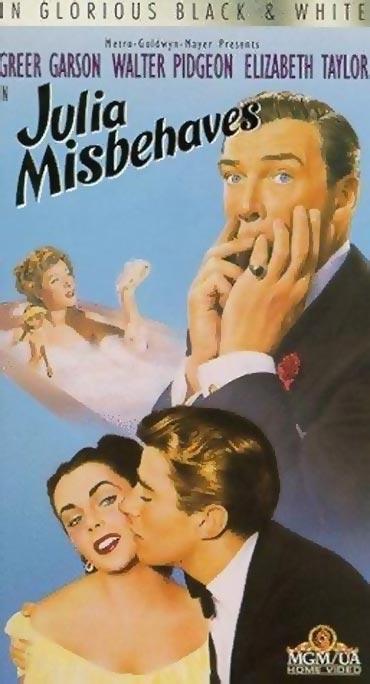 A look through Taylor's early, immensely fun work -- mostly good natured comedies, of which Jack Conway's Julia Misbehaves is a highly recommended personal favourite -- betrays an increasingly striking actress growing into her craft.

The young Taylor shows an infectious screen warmth, a winning smile, and authentic personality. And thus at no point are those films a sign of things to come.
As soon as she broke into grown-up cinema, so to speak, Taylor became more solemn. Gone was the candid allure and in came the enigmatic young woman, frequently wise beyond her years. This even when she did Father Of The Bride.
Elizabeth Taylor, the one and only
Last updated on: March 24, 2011 14:40 IST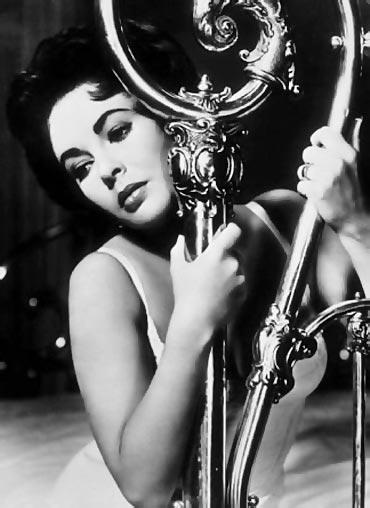 Ah, that old Taylor habit of walking into a scene and stealing it consummately -- not just from her co-stars but from the filmmaker and writer -- making it so unequivocally her domain that the film mattered less than the woman gracing it.

The roles and the acclaim kept pouring in, but merely good cinema wasn't enough of a playground for Taylor, now dwarfing almost every film she was in. Cat On A Hot Tin Roof, where she was her most delicious, and BUtterfield 8, for which she finally won her Oscar, seemed to matter less to the giant icon.
She needed a throne.
Elizabeth Taylor, the one and only
Last updated on: March 24, 2011 14:40 IST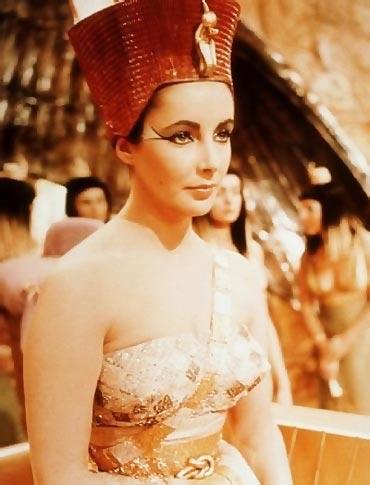 C
leopatra,
where Taylor dazzled in a way that black-and-white purists gladly move over to colour, was not a good film. It wasn't even one of Taylor's finer roles, but the insane scale and the sheer spectacle of it all -- not to mention that nose, 'that glorious nose,' as later homaged by Getafix -- ensured Elizabeth becoming a true screen Queen.
After this coronation, having proven to be several times larger than life, Taylor seemed content to go back to the acting parts -- which, over the years, meant everything from
Who's Afraid Of Virginia Woolf
to the voice of Homer's daughter Maggie Simpson.
Elizabeth Taylor, the one and only
Last updated on: March 24, 2011 14:40 IST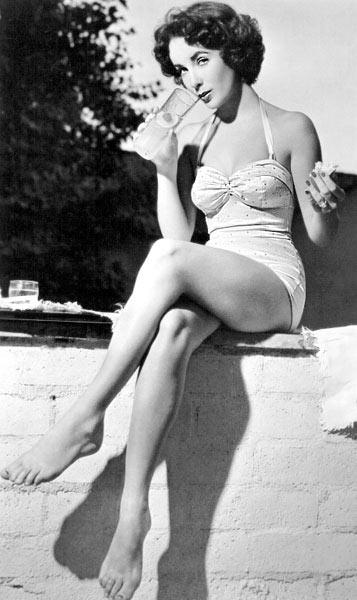 Even in Hollywood's Golden Age, Taylor was something else. Her life shone as brightly and controversially and surreally as her screen persona: marrying eight men, festooning herself in jewellery, and, as befits a Queen, even crowning a King.
Shirley Temple might have been the one with the drink to her name, but here's proposing the Elizabeth Taylor: Champagne, strawberries and a drop of Absinthe, in a martini glass.

Rest In Peace, Liz. We'll drink to you always.