A roundup of all the TAMASHA in Bollywood
December 02, 2013 08:44 IST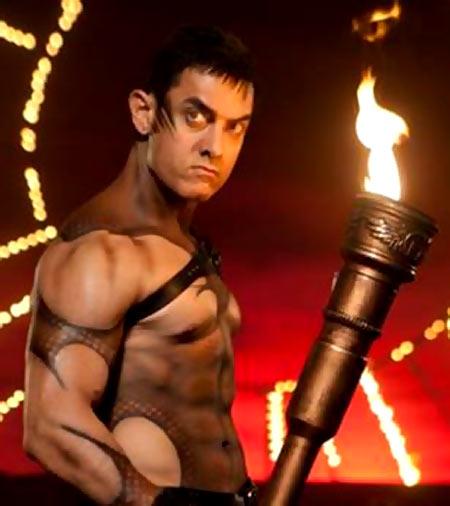 Movie releases or not, Bollywood is always abuzz with a lot of action.

In this tongue-in-cheek roundup, we bring you everything that went down in tinsel town this past week.
Blondilocks!
Among the many disguises his character assumes in Dhoom 3, Aamir Khan will also go blonde.
Given the constant inflow of social media jokes on his seemingly permanent scowl-face, may we suggest he work on his acting skills than on perfecting multiple disguises?
The scowl-face, for the uninitiated, is the actor's now famous pained expression resulting from scrunching your eyebrows and pursing of lips.
For the totally clueless, the scowl-face's first outing was on huge billboards of the star actor's television debut Satyamev Jayte in which he glared down at passers-by, making them acutely conscious of their human failings.

Click NEXT for more.
Saif ko gussa kyun aata hai?
December 02, 2013 08:44 IST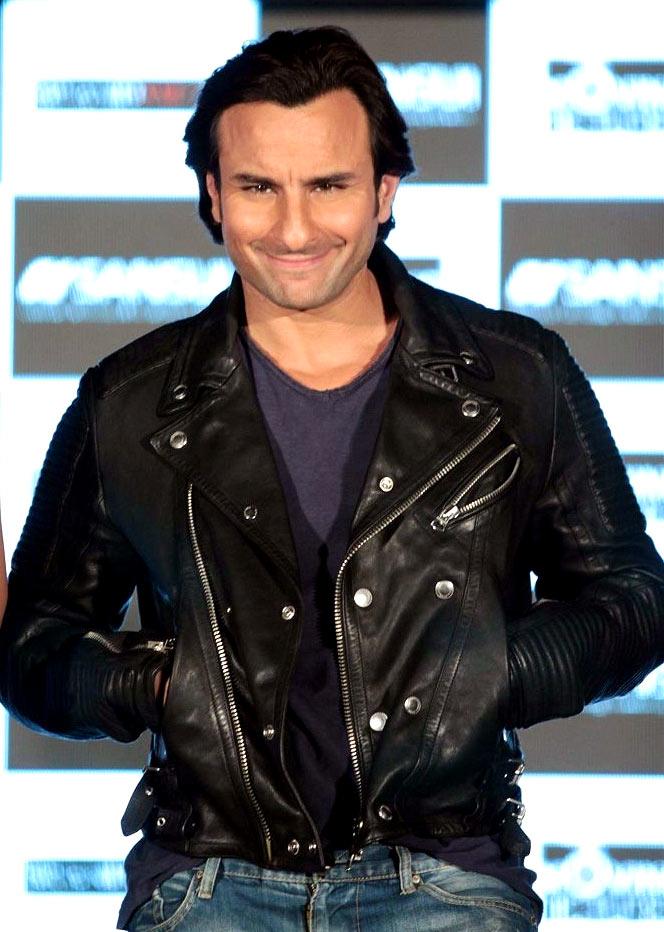 Following a media interaction in New Delhi for Bullett Raja, for which Saif Ali Khan reportedly arrived three hours late, refused to apologise and swore never to visit the Capital again, the actor has taken a defensive stand on the whole fracas.
When confronted by a journalist during an interview later on, Khan said that he was 'very much in control of his temper,' just like he had said he was after he punched a fellow diner last year and got arrested.
If this is the way the Chhote Nawab 'controls' his temper, we wonder what happens when he loses it!
Tanisha's troubles
December 02, 2013 08:44 IST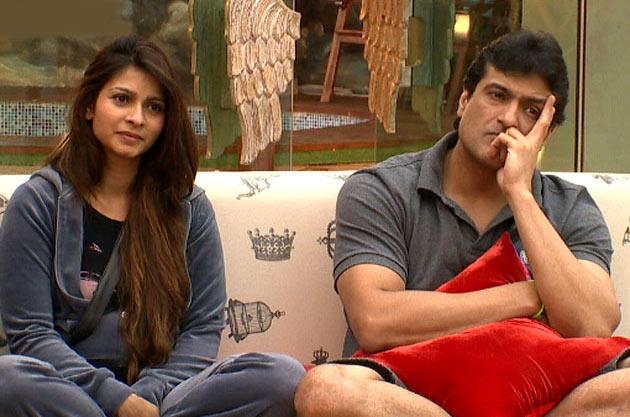 Before Bigg Boss happened, Tanisha was the underachieving baby of the Mukherjee family.
Now she's the underachieving black sheep.
Entering Bigg Boss was alright but cavorting with an Angry Old Man man like Armaan Kohli?
Come on, Tanisha! You know you can do better than that! Go back to Uday Chopra!
Besides, do you realise how distressing it is -- especially for a loving family that doesn't need the extra cash -- to see their little one be stripped of their dignity episode by episode?
Comeback kick
December 02, 2013 08:44 IST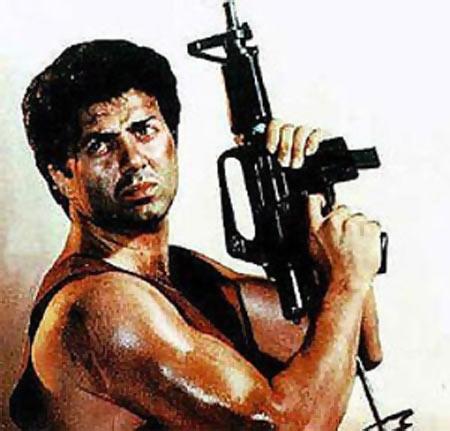 Sunny Deol will reportedly wield the director's microphone for Ghayal Returns.
Will we see him smashing cameras and other shooting equipment off-screen as well, just like he did onscreen for the first film?
And if the crew isn't obeying, will he be all like, 'BALWANTRAI KE KUTTON?'
Fiery oration
December 02, 2013 08:44 IST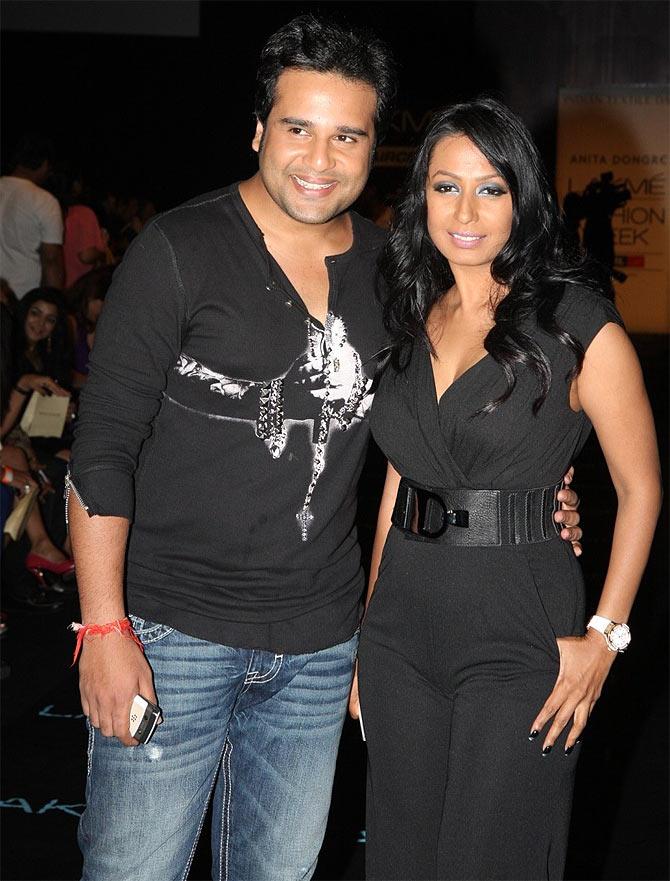 Recently at a press conference announcement of a New Year Eve's bash, Kashmera Shah blew her lid off when a journalist asked her beau a seemingly harmless question.

Since his name is Krushna, the said scribe asked him who, between Rakhi Sawant and former Bigg Boss inmate Shraddha Sharma, he'd like as his Gopi now that Kashmera had claimed the position of Radha in his life.
So help us understand, Kashmera lost it because she was being pitted against her former nemesis Rakhi Sawant or was she just plain jealous?