A Policeman or an item girl FOR LIFE!
Last updated on: July 30, 2013 19:28 IST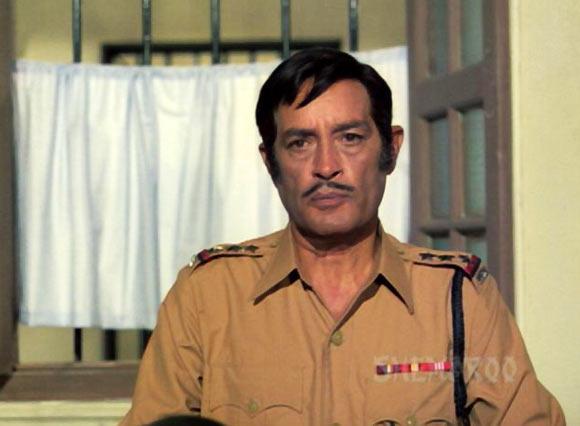 'He held the world record for playing a cop in 144 films,' screamed news reports following veteran actor Jagdish Raj's demise on July 28.
In a country that celebrates diversity and yet is arguably the biggest perpetrator of stereotypes when it comes to its Hindi films, that was his most natural identifier.

But many would agree that he wasn't alone.
Hard as it may seem to believe for the younger generation, formula films of the 1960s-70s spawned a whole generation of actors, who played certain characters for their entire lifetimes.
We take a look at some of the most prominent ones here.

Iftekar

Raj may have held the world record but it was his contemporary Iftekar, who was more popular as the actor who played a police office in most of his movies.
Known for his imposing screen persona even in the presence of some of the biggest stars of the time, Iftekar -- who started out as a lead actor in black and white films -- first played a cop in Raj Kapoor's 1955 classic Shree 420.
The late actor is known for his dignified portrayals of authority figures and some of his memorable films include Zanjeer and Don.
Nazir Kashmiri
Last updated on: July 30, 2013 19:28 IST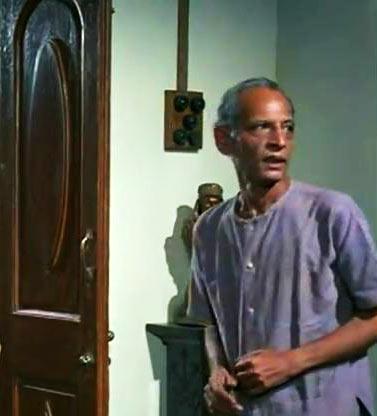 Remember a face you've probably seen a thousand times in films but don't know who it is?
Nazir Kashmiri played the benevolent servant, often named Ramu kaka, in most of the films before 1980s. He started his career with a Romeo And Juliet adaptation for screen in 1947.
His last film -- Asit Sen's Vakil Babu -- released in 1982.
Bob Christo
Last updated on: July 30, 2013 19:28 IST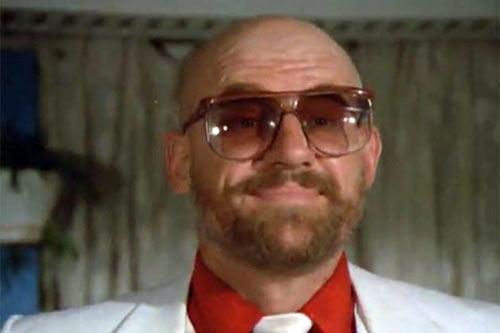 A civil engineer from Australia, Bob Christo was relegated to play villainous roles from the very beginning -- his debut film titled Abdullah released in 1980.
In a career spawning 200 films across various Indian languages, Christo's most notable roles included Mr India, Agneepath, Kaalia and Disco Dancer, in which he played an international hit man.

The late actor has a cult following and a blog page dedicated to him.
D K Sapru
Last updated on: July 30, 2013 19:28 IST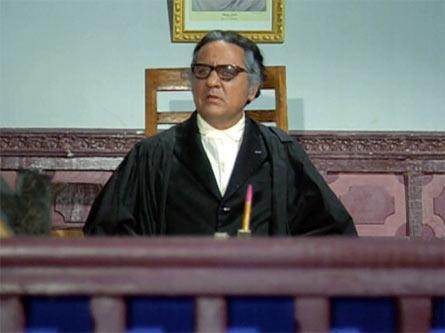 With his thick glasses and salt-and-pepper hair, D K Sapru seemed an obvious choice to play a judge.
His long and notable association with the character began in Ram Mukherjee's 1960 multistarrer Hum Hindustani.

Before he passed away in 1979, Sapru's memorable judge roles included Phool Aur Patthar, Duniya, Prem Pujari and Hulchul.
Helen
Last updated on: July 30, 2013 19:28 IST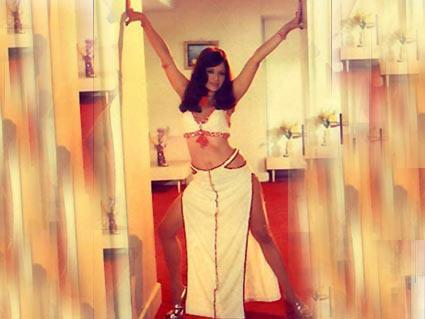 After her attempt at character roles in films like Hum Hindustani and Gumnaam, Helen was offered only dance numbers for the rest of her young years.

In a career spanning over 500 films, she started out with solo dance performances in films Alif Laila and Hoor-e-Arab.

Owing to her Anglo-Indian roots and her unconventional attitude, she was offered glamorous and sexy dance sequences, most notable of the lot being Yeh mera dil in Don, O haseena opposite Shammi Kapoor in Teesri Manzil and Piya tu in Caravan.
Ram Sethi
Last updated on: July 30, 2013 19:28 IST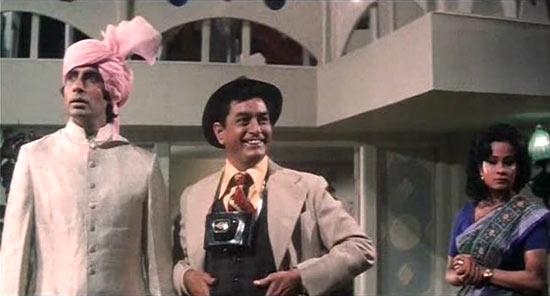 The eternal sidekick played off Amitabh Bahchcan's many charismatic avatar, thanks to his puny frame and screen presence.

While Ram Sethi starred in almost all Prakash Mehra films, with whom he shared a great rapport, he started his career with the iconic Zanjeer.
In fact, Sethi is better known as his screen name Pyarelal.
He has has also worked as screenplay writer, director and assistant director in films.
Nirupa Roy
Last updated on: July 30, 2013 19:28 IST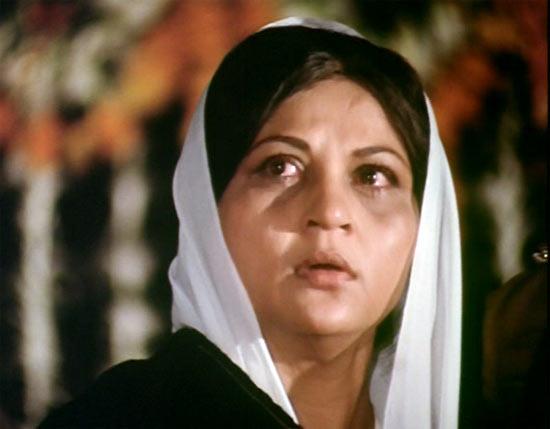 Arguably the most prolific onscreen mother Bollywood has ever seen, Nirupa Roy played mother to Amitabh Bachchan alone a whopping seven times -- in Amar Akbar Anthony, Deewar, Muqaddar Ka Sikandar, Suhaag, Besharam, Mard and Lal Baadshah.

The most iconic drama scene that ever existed in Hindi films also belongs to Roy -- in Yash Chopra's 1975 classic Deewar, two grown brothers exhcange rhetorics, laying their claims on their mother..
Keshto Mukherjee
Last updated on: July 30, 2013 19:28 IST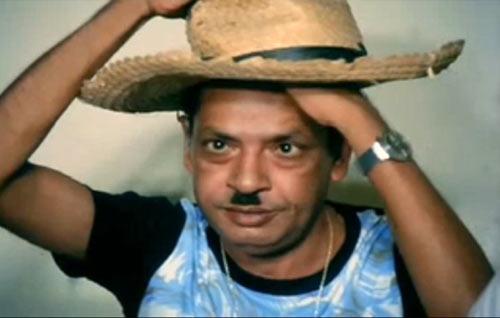 The perennial bumbling drunk in several Hindi films, Keshto Mukherjee was given his big drunken break by director Asit Sen in his 1970 film Maa Aur Mamta.
He's remembered for his role in films like Aapki Kasam, Zanjeer and Sholay.
Manorama
Last updated on: July 30, 2013 19:28 IST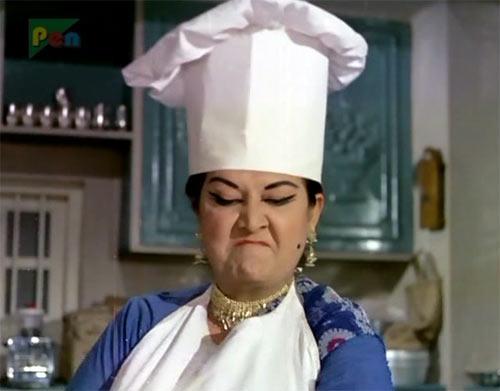 Seeta and Geeta's comically overweight, evil aunt was another typecast actress who appeared in as many as 164 films in her career.
Unfortunately, most of her onscreen avatars were a variation of Seeta Aur Geeta's Kaushalya including Narendra Bedi's 1976 Amitabh Bachchan starrer Adalat and Dev Anand starrer Gambler.
David Abraham Cheulkar
Last updated on: July 30, 2013 19:28 IST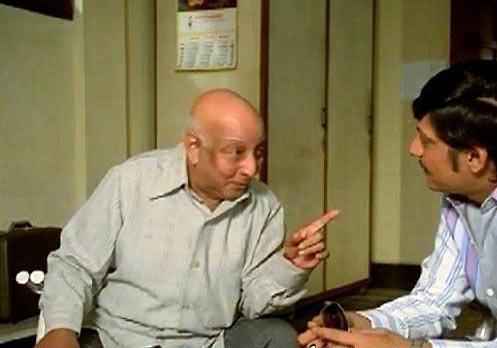 Jewish-Indian actor David was one of the most prominent uncles on screen in his time.
Starring in delightful films like Chupke Chupke, Baaton Baaton Mein and Khatta Meetha as the worldly wise, match-making, passive and benevolent supporting roles, the actor may not have played lead roles but his filmography is formidable nonetheless.