9 things you DIDN'T know about Sonam Kapoor
March 12, 2014 18:16 IST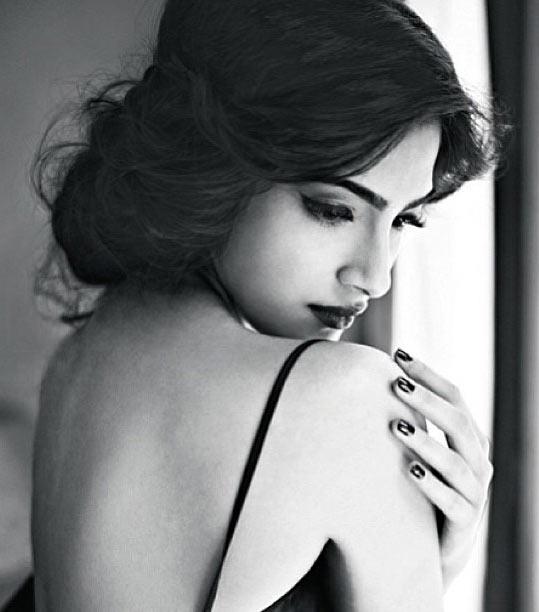 There is more to Sonam Kapoor than meets the eye.

Mostly talked about in filmi pages for her astute fashion sense and ultra glamorous magazine covers, Anil Kapoor's eldest offspring is slowly finding a footing as an actress in the Hindi film industry.

As the statuesque 28-year-old gets ready for the release of her newest film Bewakoofiyaan, here's a few things you may not have known about her.

The high priestess of haute couture

That Sonam is a widely regarded fashionista is old news.

But did you know that she works very closely with fashion designer Anamika Khanna?
Not only is she routinely spotted in gorgeous ethnic Anamika Khanna outfits at social dos and promotional events, the designer has a separate section in her office to just keep altering the actresses' clothes.
Sonam also likes to pick up vintage clothes during her travels abroad.

Please click NEXT for more.
The Ranveer Singh connection
March 12, 2014 18:16 IST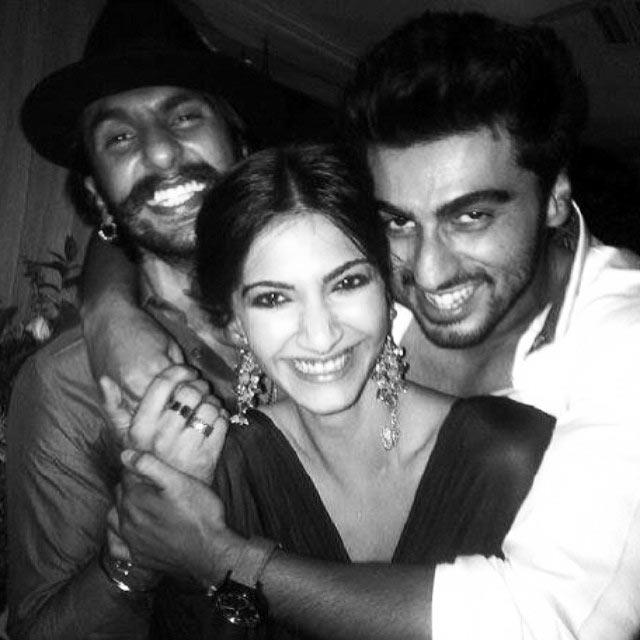 Sonam's family tree is actually spread farther than most of us know.

While Anil Kapoor and brothers are distantly related to Kareena Kapoor and family, Ram-Leela actor Ranveer Singh is Sonam's cousin.

Ranveer's father and Sonam's mother (Sunita Kapoor) are first cousins.

Sonam and Ranveer are quite close to their other cousin, Arjun Kapoor.
An education
March 12, 2014 18:16 IST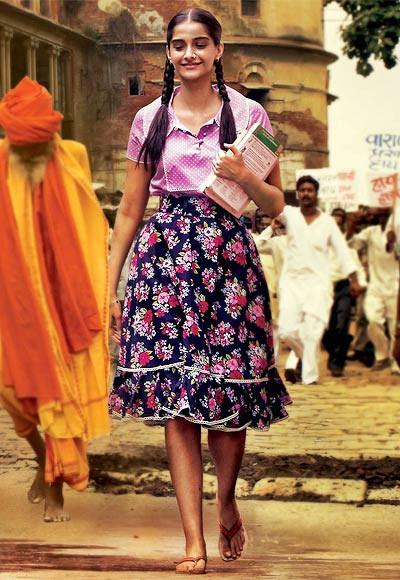 Sonam attended the conservative Arya Vidya Mandir school in Juhu, a western Mumbai suburb, and then enrolled in the United World College of South East Asia, a boarding school in Singapore for a course.

She studied theatre and arts in Singapore for two years and then did a course in Political Science and Economics from the University of East London.
First brushes with the big screen
March 12, 2014 18:16 IST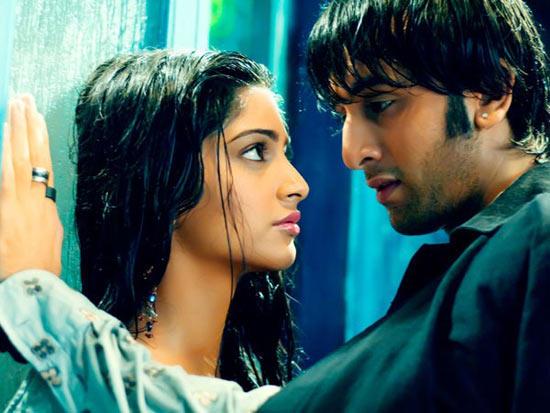 Before starting her career as an actress in Sanjay Leela Bhansali's Saawariya in 2007, Sonam, along with her costar Ranbir Kapoor, worked as an assistant director under Bhansali in 2004.

The duo assisted him during the making of his film Black, which was released in early 2005.
Dropping the bikini bomb
March 12, 2014 18:16 IST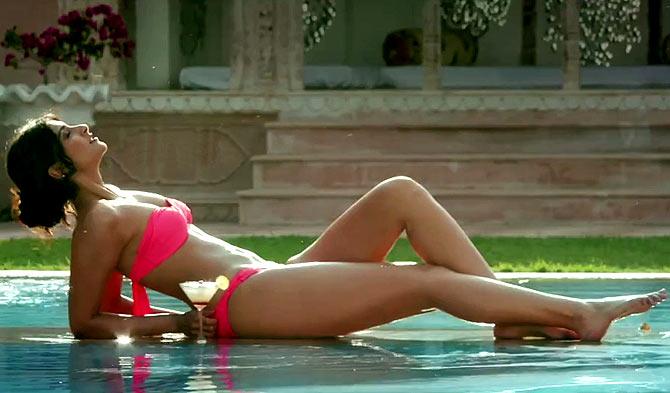 Two year after confiding in the media that she'd never don a bikini for a film, Sonam Kapoor is seen making quite the splash in a hot pink teensy number in her upcoming film Bewakoofiyaan.

Citing the reason behind her reservations about donning a swimsuit onscreen back then, Sonam had revealed that losing over 30 kilos to become an actress had left her with cellulite and saggy skin.

She recently said that donning the bikini in Bewakoofiyaan was her idea.
Danseuse
March 12, 2014 18:16 IST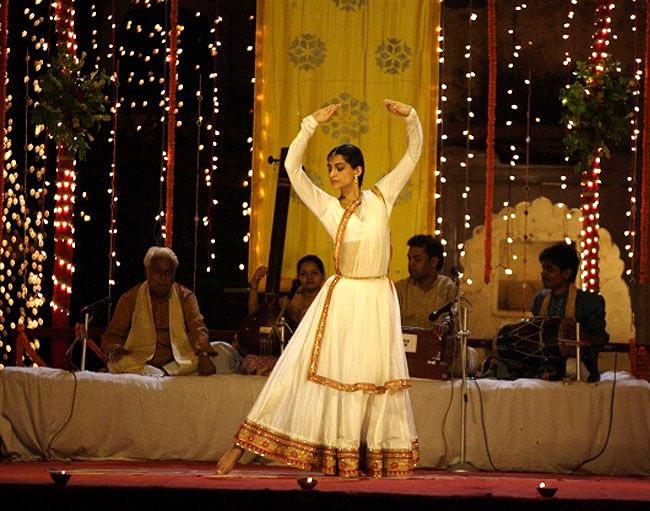 The actress is also a trained classical dancer and hopes to put her skills to some good use by way of a song in one of her films in future.
Foodie alert
March 12, 2014 18:16 IST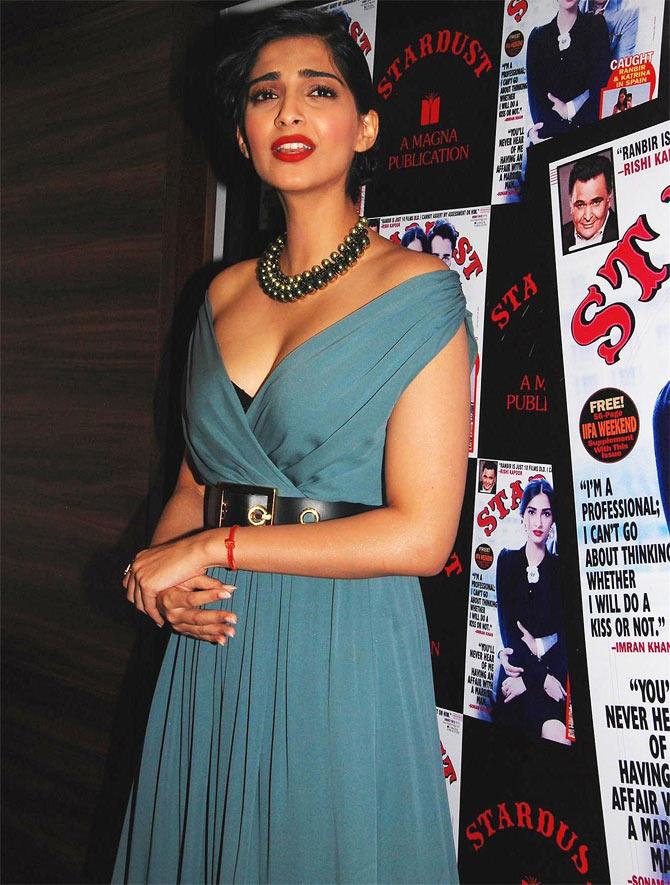 Sonam is a self proclaimed foodie who is addicted to Indian junk food.

Apparently, she once gobbled down 20 samosas before one of the friends suggested it might be a good idea to stop.

'But I pretend to like Japanese food,' she joked.
Battling obesity
March 12, 2014 18:16 IST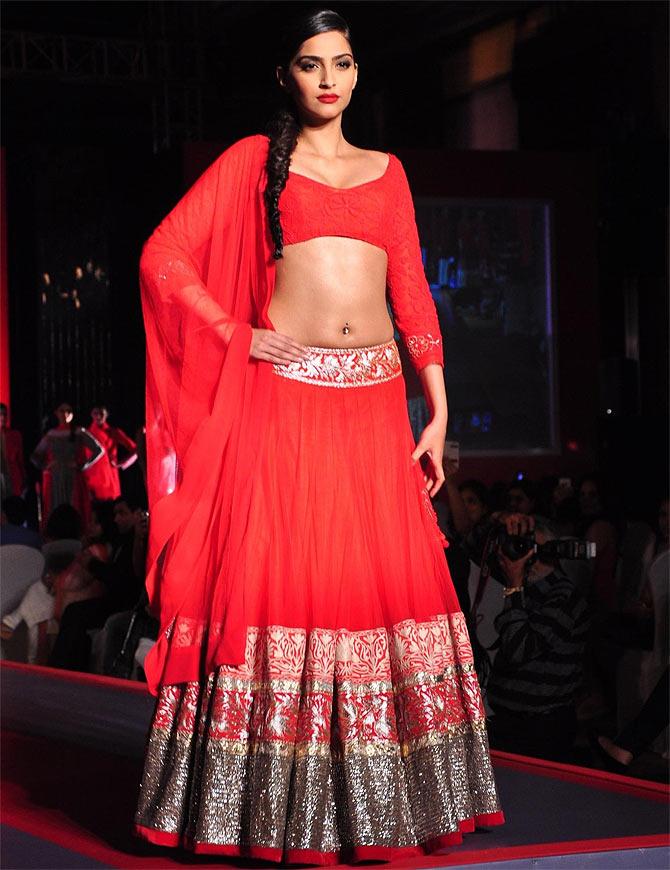 Sonam was 86 kilos at 19 and suffered from various obesity-related health problems like diabetes and had excess facial hair.
She blamed her father for her hair problems but her mother told her that it was from hormone imbalance caused by her exceedingly unhealthy eating habits.


Love life
March 12, 2014 18:16 IST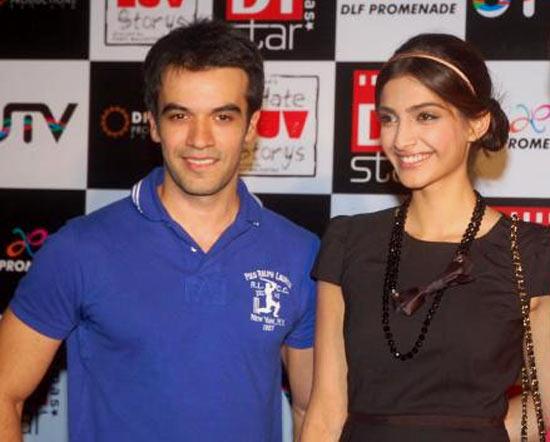 Sonam, who was reportedly seeing her I Hate Luv Storys director Punti Malhotra until not long ago, won't date anyone from the industry.
"I don't like the idea of involving work and pleasure," she reasoned in an interview a while ago.

Interestingly, she also revealed, that the men in her family didn't believe in marriage.

Her father Anil Kapoor thinks it's a very old concept.