Just What Makes CID So Popular?
Last updated on: March 20, 2012 14:40 IST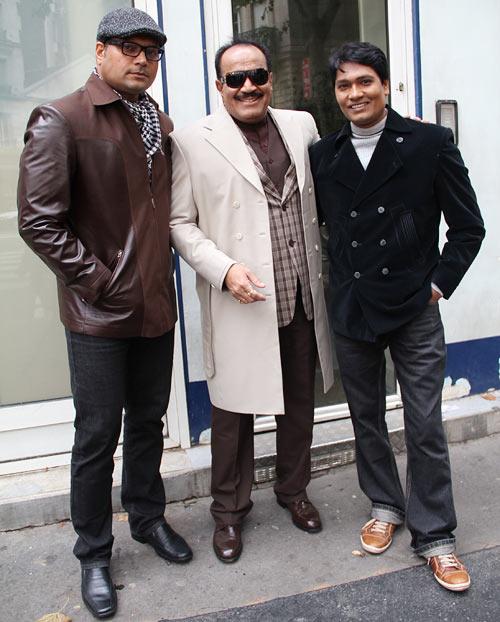 The key players of the show try to explain why CID continues to be so popular.
What is it that about that Sony Entertainment Television show, CID, that makes it so popular even 15 years after it started in 1998?
The crime detective series is still going strong -- in fact, they're currently celebrating their 15 years of success in a special series called the Veerta series, dedicated to the common man's acts of bravery, and the CID Veerta awards (formerly known as the CID Gallantry Awards) that will award courageous individuals in two categories -- Physical bravery (when you save someone's life) and Social bravery (when you battle social evils).
Rajul Hegde spoke to the key people behind the show, and asked them just what made the serial so popular.
Shivaji Satam: CID is a wholesome show
Last updated on: March 20, 2012 14:40 IST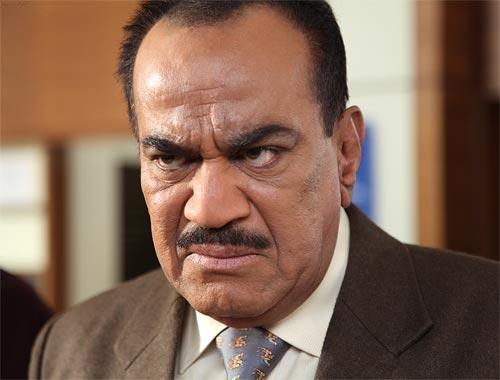 Shivaji Satam, who plays the iconic ACP Pradyuman, says, "CID is a wholesome show where all the family members -- right from a small child to an 80-year-old -- can sit and watch together. The actors who play the characters are amazing. If I have to look at it objectively, the casting is perfect as everybody fits the bill."
He adds that the serial does not show crimes on children or women (like rape). "Also, we stress on the investigation."
He continues: "Whenever someone sees an accident, they want to know the details and also, how it's being investigated. We try to generate the same kind of curiosity to the audience on our show. We tell the story from the camera's point of view. I think that makes CID successful.
"From Lata Mangeskar to a small child to a beggar watch our show. The love we get from people is without any expectations. That makes the show successful," he adds.
His proudest moment on the show? "The proudest moment was when we got into the Guinness Book of World Records for canning an entire episode of 111 minutes (named The Inheritance) in a single shot without a single cut."
Daya Shetty: All the characters are standouts
Last updated on: March 20, 2012 14:40 IST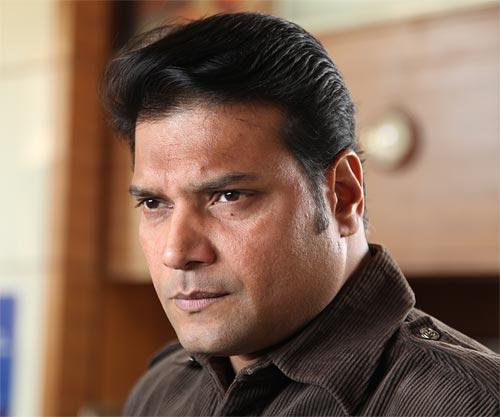 Daya, who plays Inspector Daya on the show, tries to explain why the show is so popular: "All the characters in the serial have carved a niche for themselves. All of them are standouts. This show is most popular among kids, and that contributes to the success of the show.
"It has been smooth-sailing for 15 years. Five-six years ago, we had a bad patch but we bounced back. CID is the number one show on Sony," he adds.
Why is the show especially popular with the children? "If you ask a three year old what is CID, he will say 'Koon hua.' They don't know anything other than that but still they watch it. That means they are attracted to some characters on screen or may be the whole package."
Daya has been mistaken for a real cop many times. "People come and tell me the local police is not acting on their complaints, and want me to do something about it. You feel sad at the system but at the same time, you are helpless. We just explain to them that we are not real cops, we're actors," he says.
Aditya Srivastav: The bonding shows
Last updated on: March 20, 2012 14:40 IST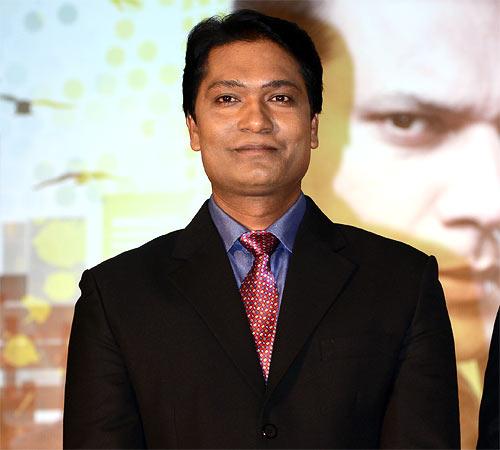 Aditya Srivastav, who plays Senior Inspector Abhijeet, attributes the show's success to God, producer-director B P Singh and their hard work.
"Our sincere efforts are evident because the team has remained the same for 15 years. The bonding also shows. That's why we've stuck together for so long," he says.
Narendra Gupta: Many people think I am a real doctor
Last updated on: March 20, 2012 14:40 IST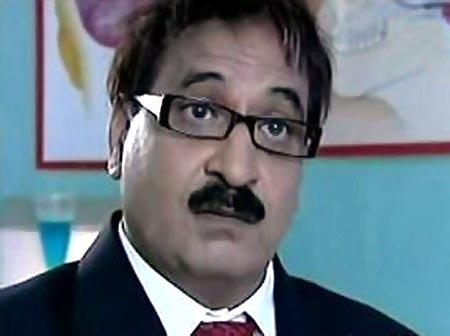 Narendra Gupta, who plays Dr Salunkhe, claims the show's success is due to clarity, passion, commitment and hard work.
Has he started feeling like a doctor after portraying the role for so many years? "No," he laughs. "I am a theater artist so we switch on and off. But I am in love with this character. I'm learning the medically terminology to help me portray the character better.
"Many people in my housing society think that I am a real doctor," he adds, "As I am a theatre artist, I get calls from Nagpur University to set questions for the dramatics department. They call me Dr Narendra Gupta!"
Gupta says his mother wanted him to become a doctor when he was younger. "Since I was inclined towards theatre, I could not complete my studies. After I starting working for the show, I told her to watch CID. She said, 'Chalo aiso nahi hai tho waise."  
But isn't he bored of doing the same role for so many years? "Absolutely not! I don't mind doing it for another 15 years! CID is my priority; I have stopped doing other shows. When a new show is offered to me, I first ask if they can accommodate my CID dates. The show has given me everything an actor's needs -- money, fame and respect. Why should I leave?"
Dinesh Phadnis: Most of the kids call me by my character's name
Last updated on: March 20, 2012 14:40 IST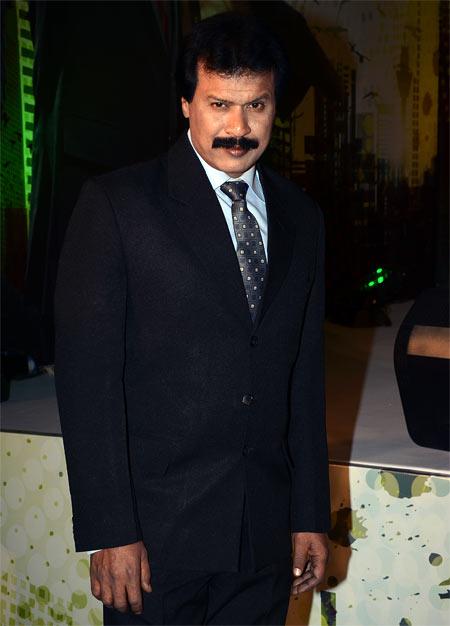 Dinesh Phadnis, who plays Fredericks, says the show is popular because it emphasizes on the investigation more than the crime.
"Earlier I played a serious cop but since the show required some humour, they added that to my character," he says.
"I enjoyed playing this character as much as the children enjoyed watching me on screen," he adds. "It's a stress-buster for me. Most of the kids call me by my character's name. I feel very good because it's an achievement for an actor."
So what does he do other than CID? "I have written a few episodes of CID with (Agent Vinod director) Sriram Raghavan and recently wrote for a Marathi film. I have written some Hindi film scripts too. I would like to produce films in future," he says.
B P Singh: CID did face problems a few years ago
Last updated on: March 20, 2012 14:40 IST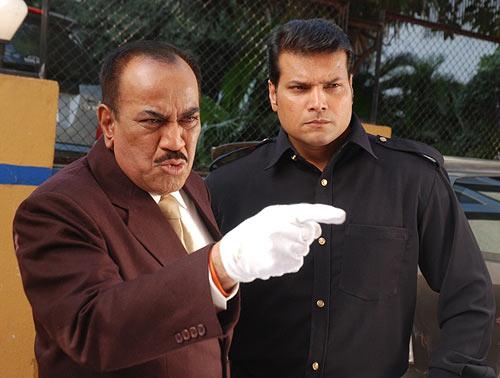 "Last year, a journalist asked me, 'Has making murder stories and thinking about murder all the time for so many years affected you psychologically?' I hope they don't ask the same question to our artists who have been with us since the last 15 years and have lived a third of their lives on my sets!" B P Singh laughs.
Singh claimed that though he worked with the best team for the last 15 years, CID did face problems a few years ago. But it was N.P. Singh, the then-new COO of Sony, who stood by him like a rock.
Next, B P Singh plans to start shooting for the movie version of CID, which may release next year.
Singh is all set to make his acting debut in Sriram Raghavan's Agent Vinod, where he plays Saif Ali Khan's boss.
"Sriram is a friend. But when he offered me the role, I told him he was taking a risk. However, he insisted," smiles Singh.
A special episode of CID will feature Saif Ali Khan, where he will promote Agent Vinod. Singh will play Saif's boss in that episode as well.