It looks like King Khan has finally got a winner, says Namrata Thakker.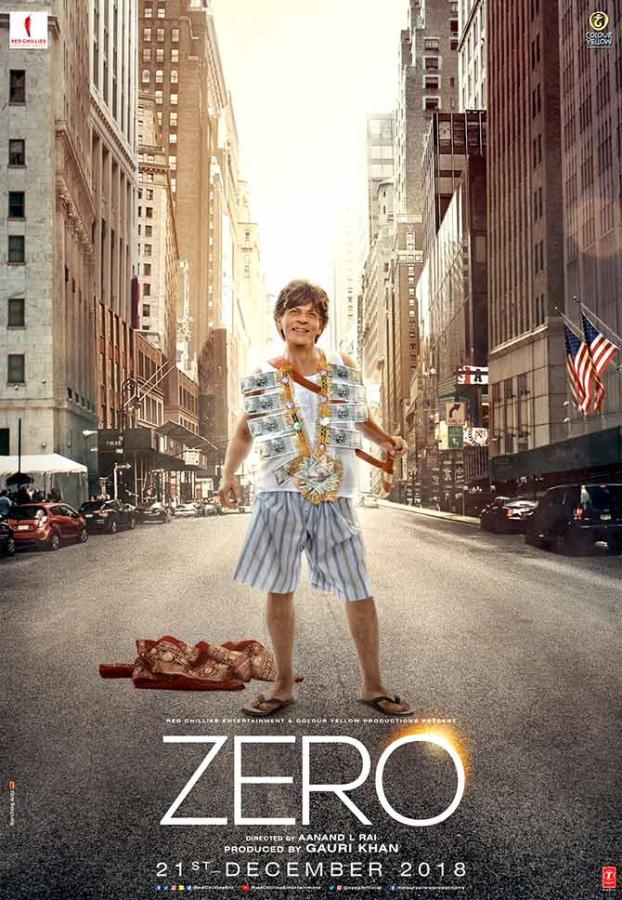 When a director like Aanand L Rai teams up with a superstar like Shah Rukh, magic is bound to happen.
The much-awaited trailer of Rai's Zero starring Shah Rukh Khan as Bauua Singh is out and looks like King Khan has finally got a winner in this one.
The trailer starts off with Bauua Singh looking for a partner to settle down with. He is 38 and single because of his short stature.
He finds Aafia, played by Anushka Sharma, perfect for himself and thus gets down to business to woo the woman he wants to marry.
She is wheel-chaired bound and sort of the female version of genius scientist Stephen Hawking. Things could have turned out well for the two but Bauua Singh wants more out of his life. 'Zindagi kaatni nahi, jeeni hai.'
That's when Katrina Kaif enters. She is a popular actress who struts like she owns the world. Somehow Bauua manages to catch her attention and they even share a kiss.
It's an odd love story, a fairytale for Bauua which sadly doesn't seem to last.
In the end, we have three starkly different characters, all heartbroken. What happens next, we'll get to see directly in the movie which releases on December 21.
As a director, Aanand L Rai has once again come up with an engaging story filled with drama, emotions and humour in equal parts.
The background music is really good and so is the VFX. Khan as four feet something Bauua is believable as a character.
Of course, you do see him doing his usual romantic hero stuff, but that doesn't affect the milieu of the story, at least not in the trailer.
As a physically challenged scientist, Anushka is good, but there are times when her expressions seem a little off.
Katrina not only looks stunning, but she seems to have gotten a really good role in this as a snobbish actress. Her first scene in the trailer got me rooting for her.
However, I do feel the makers gave away a lot in the trailer story wise. I feel like I already know more than half of what the film is.
Anyway, that isn't going to stop anyone, or for that matter me, from watching the film.
So all in all, Zero does seem like a film which will do wonders for SRK the actor. And that's what we all have been wishing for, no?