Housefull 4 will be a laugh riot that you cannot miss, raves Karan Sanjay Shah.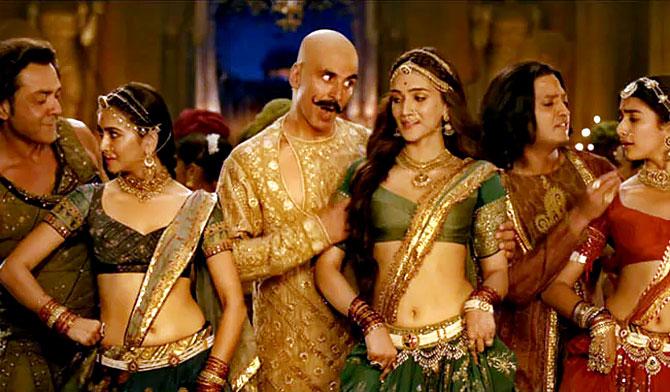 We have just got the first glimpses of what to expect from Housefull 4, and it looks very impressive.
The film is a reincarnation drama set over 600 years, and we were intrigued as to how the makers would show the characters from two different eras.
After watching the trailer, we can say that they have done full justice.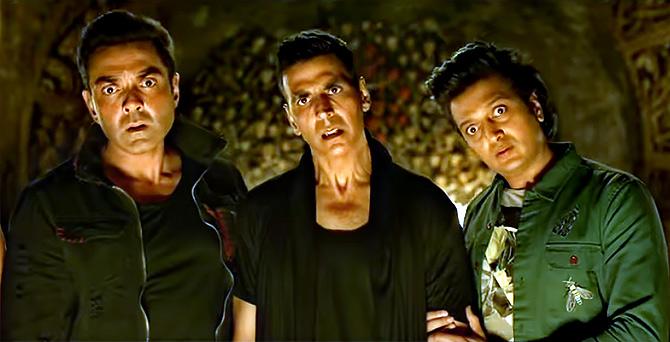 So, what is it about?
Housefull 4 is about three couples -- Akshay Kumar-Kriti Sanon, Bobby Deol-Kriti Kharbanda and Riteish Deshmukh-Pooja Hegde -- who are all set to get married in 1419, when a villain (Rana Daggubati) plans a conspiracy to kill them.
The six individuals are reborn and they cross path in 2019.
But this time, the three men end up with the wrong women.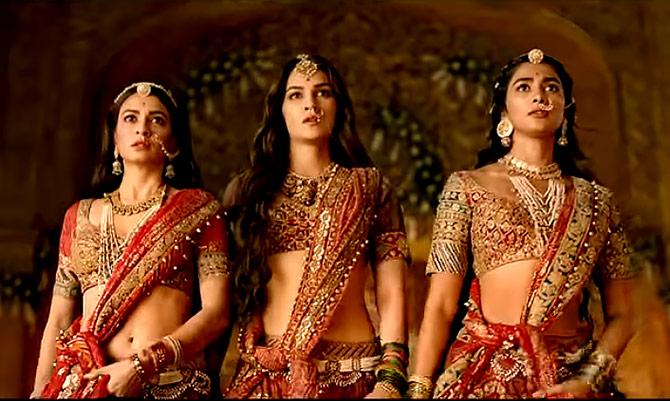 When Akshay's character remembers everything and tells the others that they are going to end up marrying their sisters-in-law, a tale of comedy and drama ensues.
Will everyone remember their past lives?
Or will they marry the wrong partners?
Also, will the villain return turn their lives upside down once again?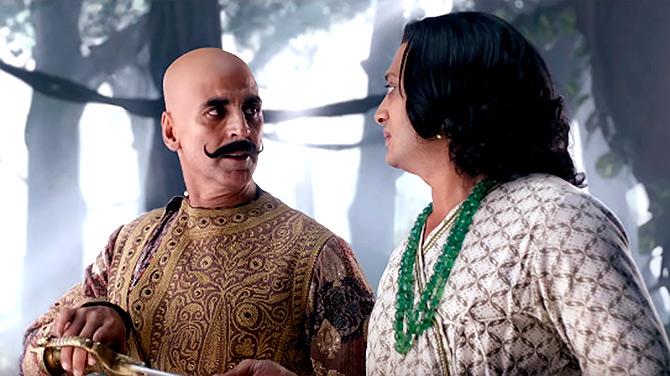 The Housefull 4 trailer is grand and really hilarious.
The way the makers show the two time periods -- 1419 and 2019 -- is commendable.
The locations, costumes and settings and go well with the eras.
The grand palaces and the modern-day settings are visually appealing, and credit goes to director Farhad Samji and his team.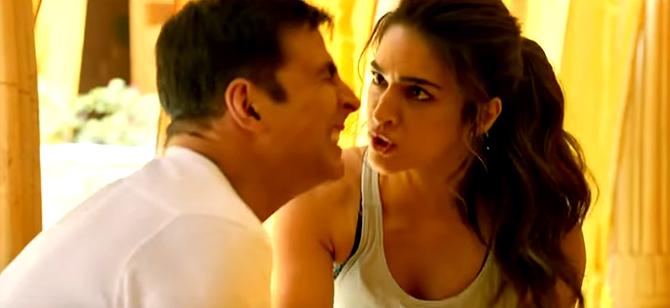 Akshay Kumar stands out with his comic timing, facial expressions and effortless acting.
Riteish's punchlines, Kriti Sanon's romance with Akshay and Pooja Hegde's sultry modern-day character will catch your attention too.
We wish we could see more of Bobby Deol and Kriti Kharbanda's characters but they still do well.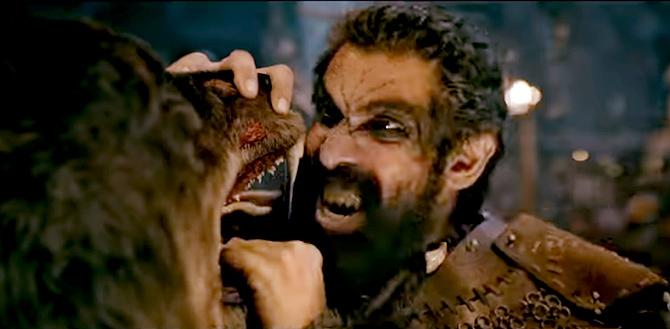 Rana Daggubati's villainous avatar is also epic and feisty.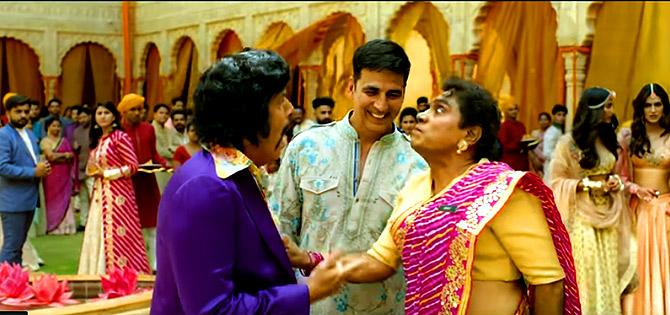 Nawazuddin Siddiqui, Johnny Lever and Chunky Panday's cameos will make you laugh.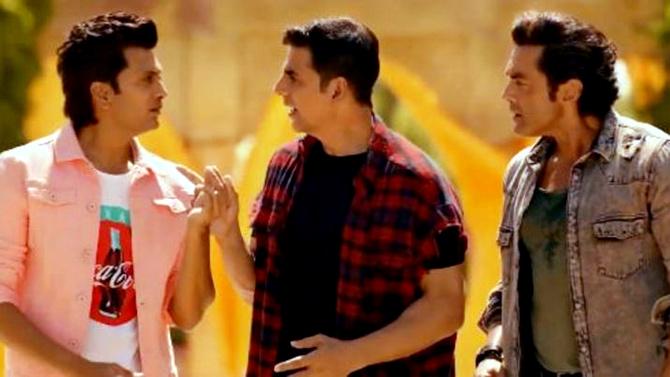 The action sequences are decent, especially Rana and Akshay's battle.
The dialogues are funny and make an impact.
A few sequences and dialogues are lifted from Baahubali 2, Kick, Golmaal 2 and Sacred Games, amongst others. The parody scenes will be interesting to watch on the big screen.
Housefull 4 will be a laugh riot that you cannot miss!
It has romance, drama, comedy and action, and looks all set to light up your Diwali.