The answers will come -- hopefully! -- when the film releases on August 15, feels Syed Firdaus Ashraf.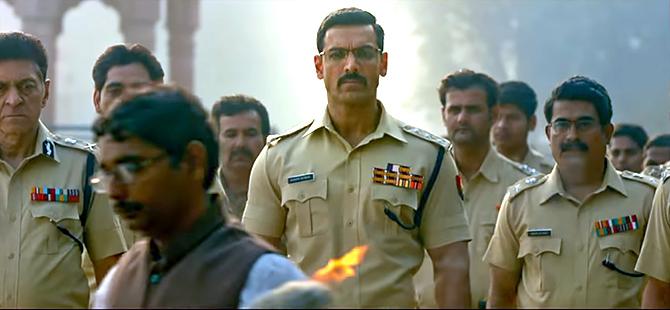 Dead men don't talk.
This was the first lesson I learnt in journalism whenever I reached a police encounter site, where terrorists or gangsters were lying dead on the ground.
The truth is the first casualty after such incidents, as strangely enough, not a single policeman would be injured in those encounters.
In all the police encounter cases I have covered, the stories were the same -- the gangsters or terrorists died in the cross firing and not a single policeman was injured.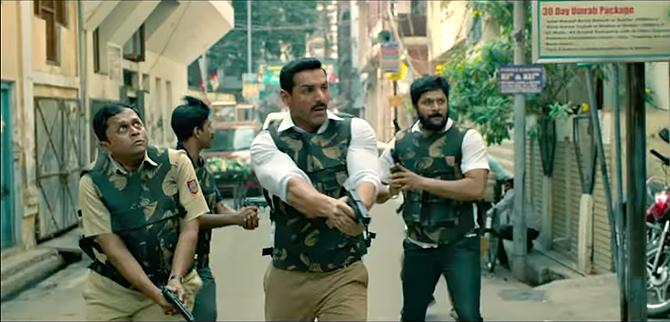 The Batla House encounter was different because a Delhi police officer M C Sharma was killed along with two terrorists in the operation.
The first scene of the Batla House trailer shows John Abraham putting on his bullet-proof jacket with his colleagues.
They are raiding a terrorist den in Batla House, Delhi.
A bullet hits M C Sharma, killing him.
And that begins the Batla House controversy.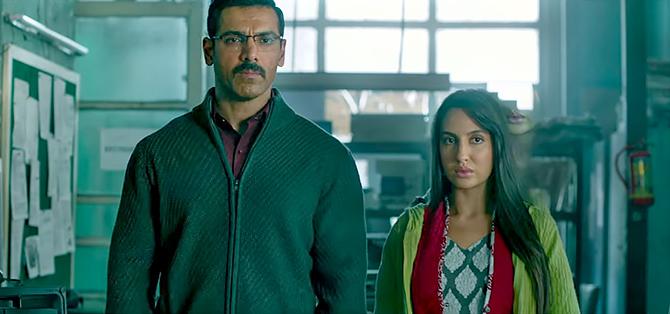 Why did a policeman leading such an operation enter the terrorist hideout without a bullet-proof jacket?
In fact, the police team was about to tackle terrorists who had allegedly carried out serial blasts across Delhi, which killed more than 20 people on September 13, 2008.
You won't get the answer in the trailer; one will probably have to watch the film to find out.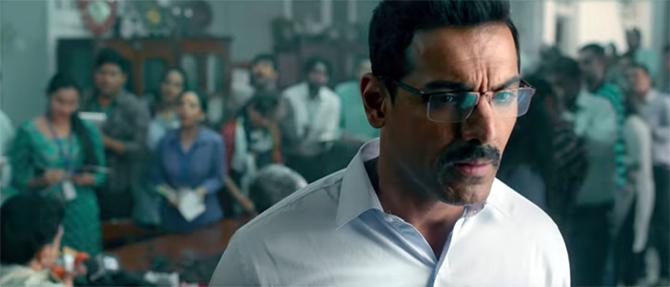 The Batla House encounter took place on September 19, 2008, in which Atif Amin, 24, and Mohammad Sajid, 17, were killed.
The Delhi police claimed to have busted the Indian Mujahideen's Azamgarh module.
According to the police version of the Batla House encounter, two terrorists -- Shezad Ahmed and Ariz Khan alias Junaid -- escaped while Mohammad Saif locked himself in the toilet and later surrendered.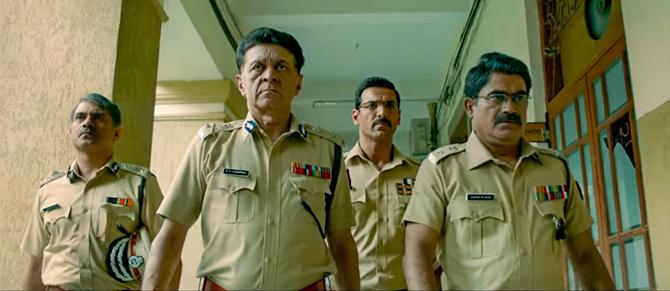 The advocacy group, Jamia Teachers Solidarity Association, raised the question on how the two terrorists escaped, as there was only one exit route, where the police were firing from.
John Abraham's trailer compels you to feel that the police were the victims.
In real life, Mohammad Saif told the court that they had not fired any gunshots; it was the Delhi police who had fired at them (external link).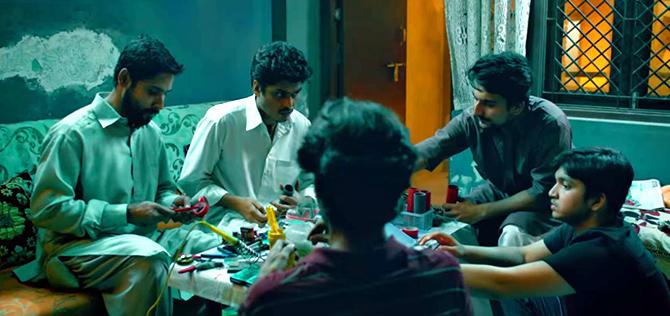 Does Batla House highlight the incident honestly?
Or will it turn the story in favour of the police, something the trailer hints at?
Let's wait and watch when the film releases on August 15.