Sooraj Pancholi is confident and likeable, but his latest theatrical release Time to Dance is worth a digital dekko, feels Joginder Tuteja.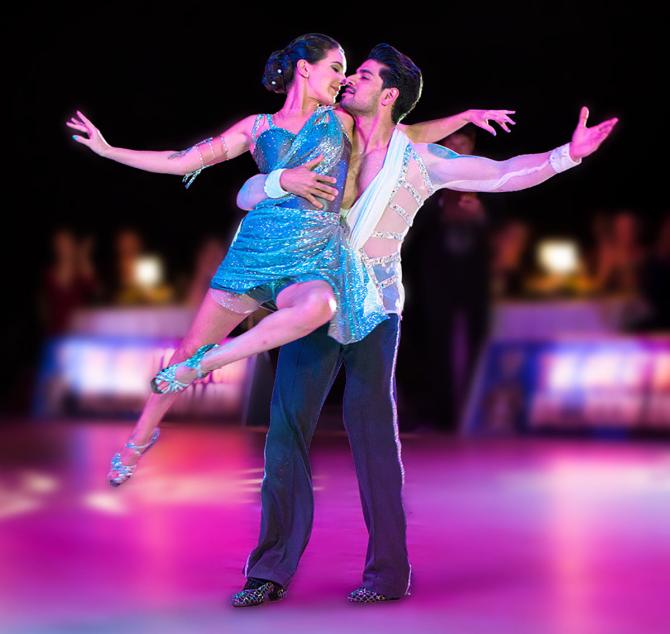 Sooraj Pancholi's new film Time To Dance was hardly promoted, and the sudden announcement for the film's theatrical release came as a surprise.
in fact, the film's trailer wasn't even launched, which is the norm for even the smallest films.
That was a clear indication of what the makers were expecting out of it.
Time to Dance really has nothing to boast of.
It's not that the dance film genre has been overdone, as only the ABCD franchise has been popular.
It's disappointing, since Sooraj Pancholi has actually been doing better as an actor. His last film Satellite Shankar was also marred by no visibility.
As a reluctant dancer in Time To Dance, he pairs up with Isabelle Kaif making her Bollywood debut (she has done an Indo-Canadian film called Dr Cabbie with Vinay Virmani a few years back).
He is confident, likeable and boasts of a good physique and screen presence.
He keeps his own in front of the camera by giving the right expressions and dancing well.
The film, directed by Stanley Menino D'Costa, is about ballroom and Latin dancing, so it is rather niche and one cannot expect a large segment of the Indian audiences to relate to it.
Still, there is something unique in the offering as the western dance format brings with it some new moves.
Isabelle's acting leaves a lot to be desired. Her expressions are flat for all the scenes.
But as a dancer, she does well.
The film also features Sammy Jonas Heaney as the quintessential 'white boy' who is opportunistic and he fits the bill.
The same holds true for Waluscha De Sousa, who plays Isabelle's sister.
The film also stars Rajpal Yadav and it's sad to see him losing his comic timing over the years.
You can miss Time To Dance in the theatres.
Yes, the music and the dance sequences do register, and Sooraj holds his own too.
But this one is worth a digital dekko.
Rediff Rating: