Atrangi Re looks like an interesting watch because of itshatke storyline and unusual pairing.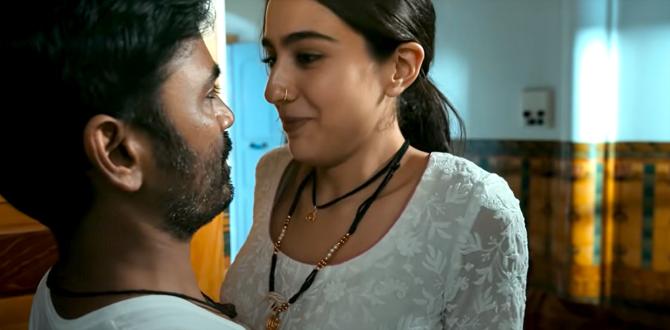 Aanand L Rai's latest directorial venture Atrangi Re can best be termed as a funny, crazy love triangle.
The much-awaited trailer of the Akshay Kumar-Dhanush-Sara Ali Khan starrer is out and the movie looks like a total entertainer with lots of comic elements, drama and romance.
The three minute-long video first introduces us to Vishu (Dhanush) and Rinku (Sara), who are forced to get married.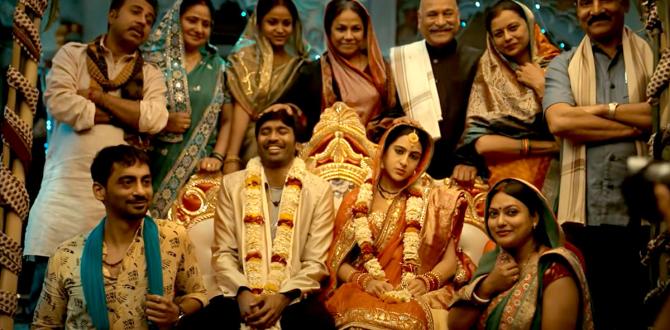 Since neither of them is happy with this marital union, they decide to part ways once they reach Delhi.
But their plan doesn't work as Vishu falls in love with Rinku and she starts liking her so-called husband too.
Then enters Akshay Kumar, who plays a magician.
He makes a grand entry, sliding off an elephant's trunk like it's a cakewalk. Guess that's Akshay doing Akshay stuff.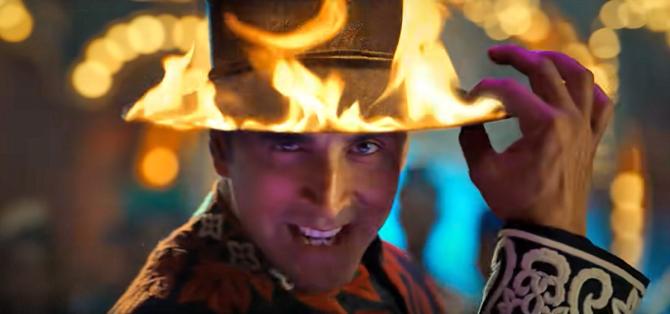 Turns out, Rinku and Akshay's characters have been in love for the longest time.
While Vishu has a hard time accepting this fact, Rinku doesn't want to choose between the two.
Yes, for once, she wants both guys in her life. And that's refreshing to hear as much as it may sound strange.
The trailer ends with Vishu in tears as Rinku confesses she screwed up.
So does Rinku get both the guys? Or does she go back to her long-time lover?
We'll have to watch the movie to find out.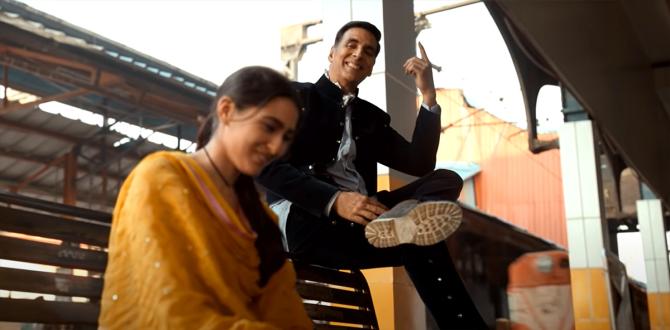 As the title suggests, Aanand L Rai's movie is indeed atrangi.
The trailer is fun to watch from start to end and though Akshay arrives late to the party, his magic doesn't fail.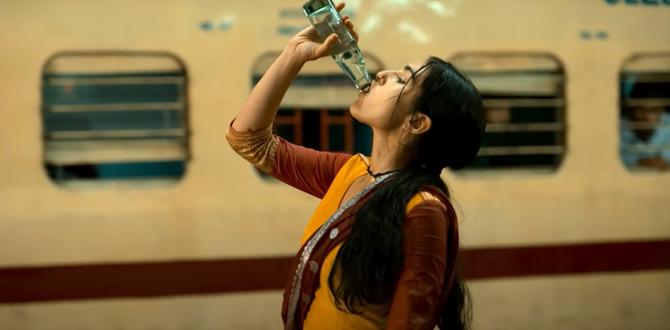 But it's Sara and Dhanush's chemistry which keeps you hooked to the screens.
The scene where Vishu keeps ranting in Tamil and suddenly speaks in Hindi to make Rinku understand that he isn't abusing her is hilarious.
Their contrasting background -- she's a Bihari and he's a Tamilian -- gives that extra flavour to the story.
This is the first time Sara has paired up with the Southern superstar and going by the trailer, their pairing seems to be the biggest USP of Atrangi Re.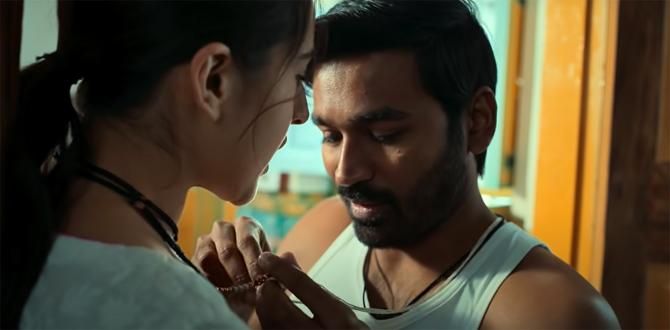 Akshay brings his own madness to this love triangle, but we don't get to see that crackling chemistry between him and Sara.
That's the only big let down.
Maybe that won't be the case when we watch the movie.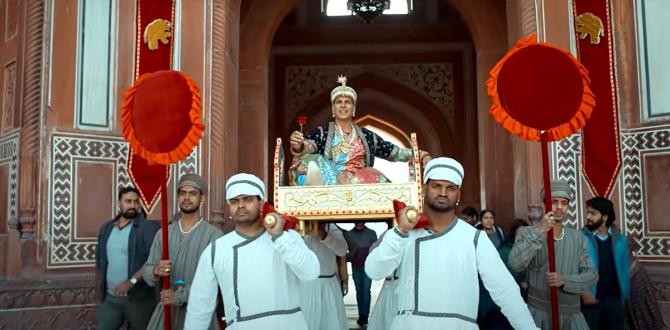 Atrangi Re looks like an interesting watch because of its hatke storyline and unusual pairing.
Not to forget, the background music by A R Rahman is peppy and delightful.
Atrangi Re will begin streaming on Disney + Hotstar from December 24.